A Donut Tree Dessert is the perfect thing to serve at any holiday party.  Just watch it disappear!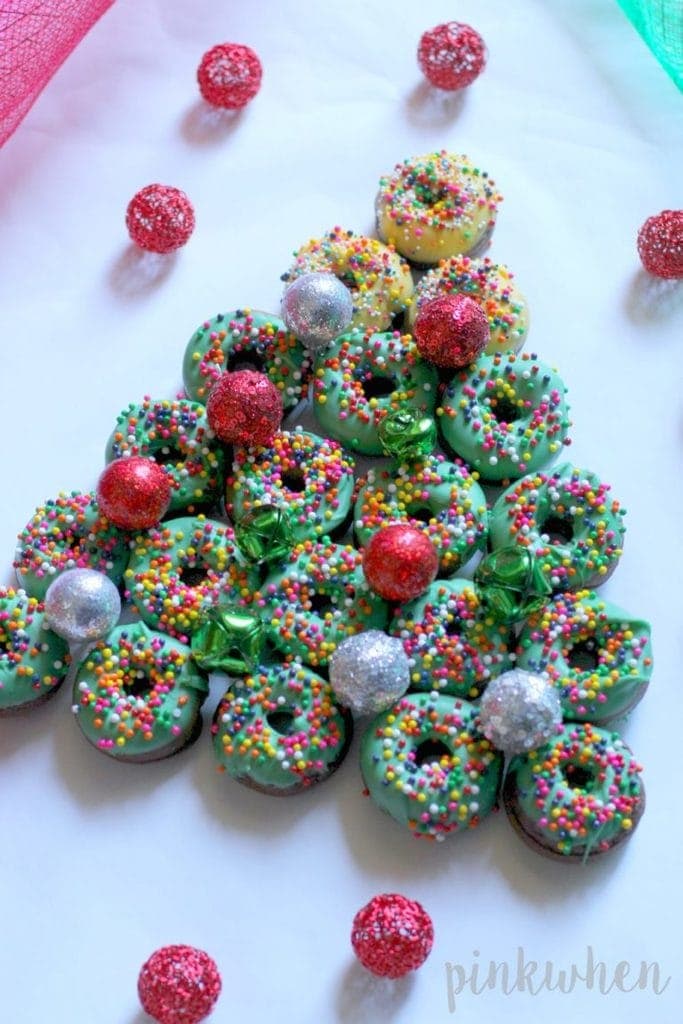 Hello everyone! My name is Jen and I blog over on a little corner of the web at a spot called PinkWhen. I am so excited that Leigh Anne invited me over to share with you a delicious holiday dessert. Today I am going to share with you a very Merry Christmas Donut Tree Dessert. (I will warn you ahead of time…if the kids help, you may not end up with a full tree!) This is a fun dessert to serve at a holiday table or a work party. It's easy and delicious, and it's super fun to make. Let's get started!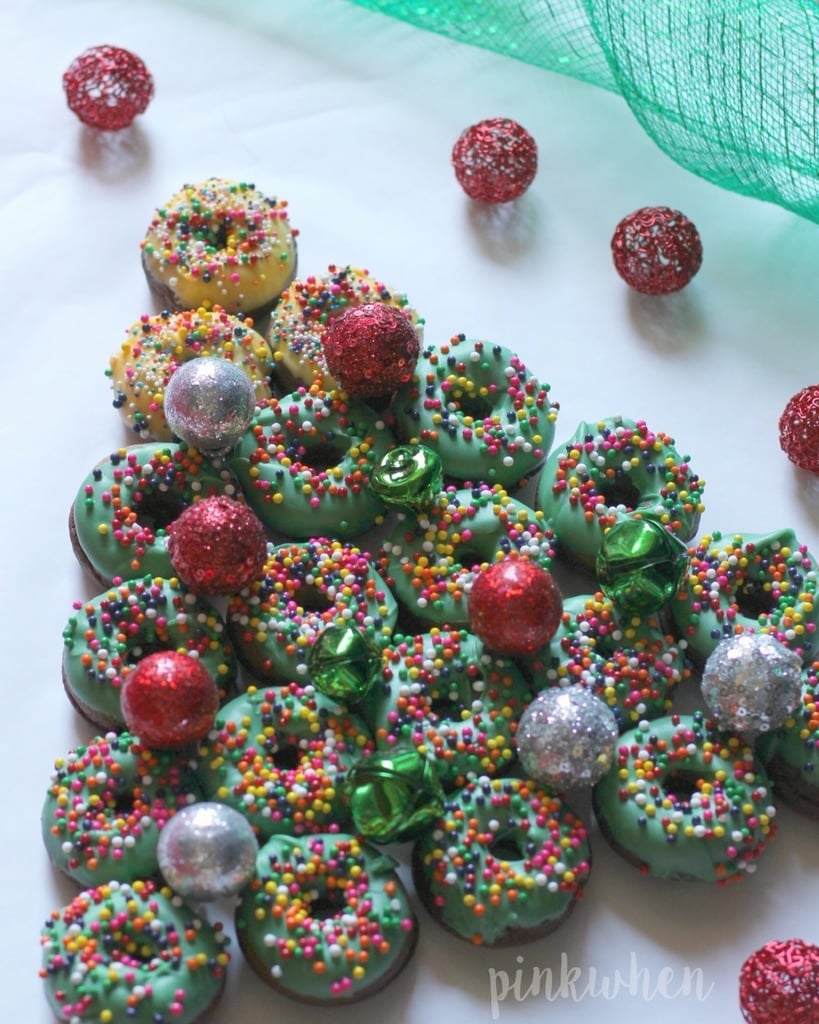 To get started, you will want to have a few things on hand:
favorite chocolate cake mix
green and yellow chocolate dipping chocolates
festive sprinkles
donut maker
Once you have your cake mix ready and your donut maker heated, start filling the machine with batter. You can either measure out 2 Tablespoon of batter for each donut, or you can use a nifty pancake batter dispenser. It works like a charm and is less mess.
Merry Christmas Donut Tree Dessert
After the machine is filled, close the lid and allow them to bake for 5 minutes. Carefully remove the donuts and place them on a wire rack to cool.
Melt the dipping chocolate and start dipping the donuts to make the tree. I did a few yellow for the top, and the rest were dipped green. Add the sprinkles to the covered donuts, and allow to fully cool.
Arrange the completed donuts on a serving tray and watch as they quickly disappear. I even added a few decorations and bells to make the dish a little more festive and inviting.
This is a fun and easy Christmas dessert, and one that everyone will enjoy.
Thank you again for allowing me to guest post over here with Leigh Anne today! I hope you enjoy this festive recipe.