My 2015 Book List – all the books I read last year.
Each year I like to pick a Favorite Read. This year my Favorite Read of 2015 was hard to pick. I have to say it was a tie between Boys in the Boat and The Nightingale. The first being historical and the second being my favorite genre, historical fiction. I highly recommend them both. My husband also loved Boys in the Boat and he even took up rowing after he read it.
I was also thrilled to discover a new favorite author – Louise Penny. She has written a delightful series of murder mysteries featuring Inspector Armand Gamache. I kind of have a crush on him!
Enjoy the list and I'd love to hear what you've been reading.
My rating system: As last year, I have given the books I read a rating system (1-5 stars) Books with a 2.5 or lower are often books I don't finish a book because the language is bad or it is what I would consider R rated but sometimes I don't finish a book because I just don't like the subject matter or the story. That doesn't necessary mean someone else won't love the book. I did not rate the non-fiction books I read, only the fiction. I don't give out too many 5.0. The majority of what I read falls in the 3.5-4.0 range. A book has to really wow me and make me want to read it again to get a 5.0.
Disclaimer: We need to take personal responsibility for what we read and watch and we all have different standards so please be sure and check things out. Although the majority of what I read I would consider rated PG there may a few books that I have read that don't meet with your personal standards so please be a responsible reader. I don't want to offend anyone.
January Recommended Reads
The Storied Life of A.J. Fikry by Gabrielle Zevin was a book recommendation from one of you. This story shares the importance of connecting with books and with people. A.J. Fikry is the owner of a small, independent bookstore on the small Alice Island in the Northeast. He is cynical, cranky, and depressed and with good reason. Read the book to find out what changes him. If you are a book lover you will enjoy
this book.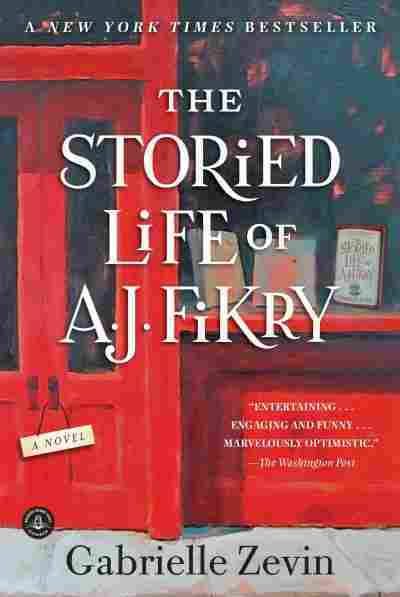 3.5 stars
Plain and Simple by Sue Bender is one of those books I have read more than once. I will admit to a secret fascination with the Amish and a secret desire to live in an Amish community. The author Sue Bender had the same dream and she lived it. This story chronicles Sue's experience of living in an Amish community where she asks the question, "Is there another way to lead a good life?" I have read it twice and will read it many more times.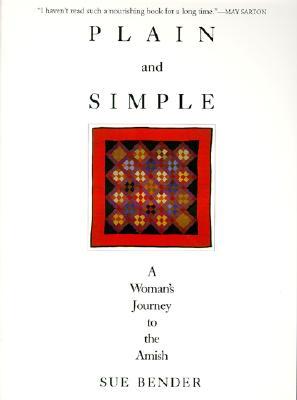 4.5 stars
Mary, Martha and Me by Camille Fronk Olson is a book I read in preparation for a presentation I gave to a group of women at church. I have always loved the story of Mary and Martha and have always felt Martha got a bad rap. I love the way Olson presents the story and the lessons we can learn from both Mary and Martha.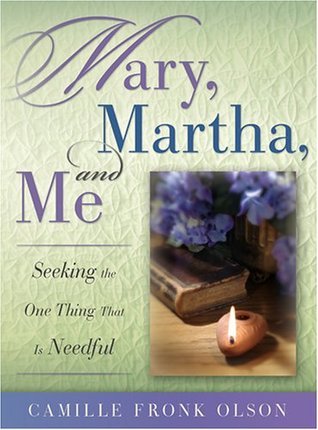 4.0 stars
Ten Things I Learned from Bill Porter by Shelly Brady. I read this book years ago so when our Book Club chose to read it last month I pulled it off my shelf. It is a sweet, endearing and inspirational story of Bill Porter, a man from Portland, Oregon, who is a Watkins door to door salesman with cerebral palsy. Shelly Brady, the author came and spoke to our book club and told of her experiences of working for and taking care of Bill. The book is short and a very quick read. It will leave you motivated to want to be a better person. There is also a movie called Door to Door which is the story of Bill which is a delightful movie. I highly recommend the movie.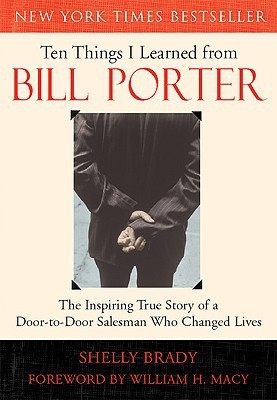 3.5 stars
All the Light We Cannot See by Anthony Doerr is a book I expected to love after all the wonderful things and glowing reviews I had heard about it. I liked it, but I didn't love it. I think the mistake I made was listening to it on CD. This is a book that should be read. It flashes back and forth between two time periods and two different characters and that is difficult to track when listening instead of reading. It is the story of a young orphaned German boy and a blind young French girl during WWII time period. Two separate lives, two different countries but their lives intertwine. I highly recommended reading it, not listening to it. I think I may need to give it another chance and read it.
3.5 stars
February Recommended Reads
February is a short month and it was short on reading.
The Invisible Girls by Sarah Thebarge is a memoir. This was a book club selection and I wasn't excited about reading it but I am so glad I did. I ended up really liking it. It is the story of a Portland woman who meets a woman from Somalia who had been abandoned by her husband and her small daughters on a Portland MAX train one day. Sarah "adopts" this family
and helps them learn to survive on their own story. Sarah has her own story that is intertwined throughout the book. The importance of being aware of and connecting with others and not allowing anyone, including ourselves to become "invisible" is an important message of the book.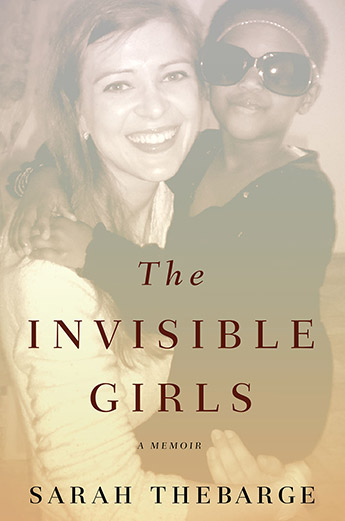 4 stars
March Recommended Reads
First Frost by Sarah Addison Allen. I have read all of Allen's books and have loved them all! I loved First Frost too. Her books are always a wonderful combination of love, fantasy, and food
. Be sure and read Garden Spells first for the beginning of the story of the Waverley family ten years earlier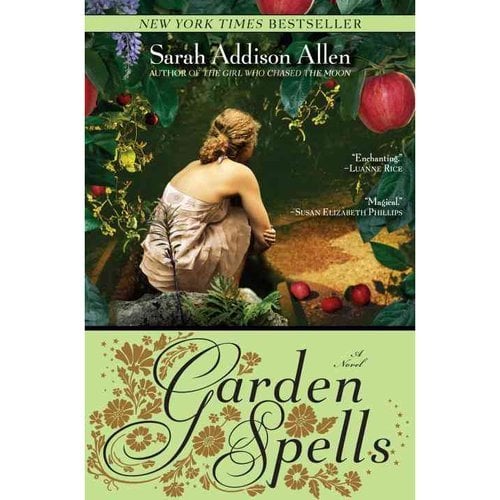 4 stars
The Dressmaker of Khair Khana by Gayle Tzemach Lemmon is a remarkable true story. Our book club read this the same month we read Invisible Girls (see above). It is the story of some remarkable women of Afghanistan in the wake of the Taliban's fearful rise to power. Their story of strength, courage and fortitude. How they reinvent themselves in order to take care of and save their family. A truly inspiring story. They do not become victims but become the backbone of their family and their country. A story of war and a story of sisterhood.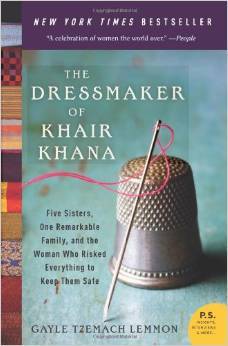 4.5 stars
April Recommended Reads
Me Before You by Jojo Moyes was recommended by one of you and I liked it, didn't love it. It is by the same author of another book I read, The Girl You Left Behind which I enjoyed more than this one. It is the story of Louisa, who has lived in the same English village her entire life. She becomes the caretaker of a parapalegic and her life and view of life change. It deals with the subject of "right to die" and there is some language.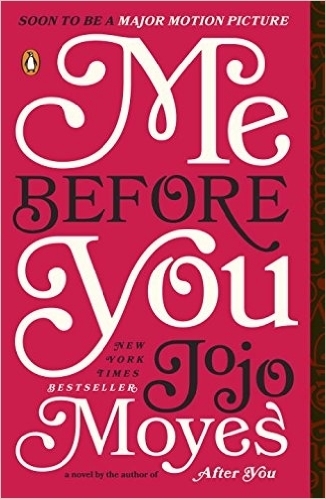 3 stars
May Recommended Reads
Summer at Tiffany by Marjorie Hart was recommended by a friend when she learned that my daughter was headed to NYC to live and work this past summer. She thought I would enjoy
this story and I really did. It is a delightful and quick read. It is a memoir of two young girls who go to live in NYC for the summer and both get jobs as the first female employees at Tiffanys in 1945. This summer becomes a magical time in the girls lives and they get to meet Judy Garland, be in Times Squares on VJ Day and lots of other once in a life time experiences.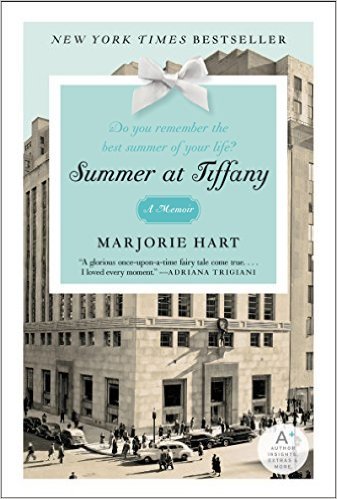 4 Stars
A Chimney Sweepers Come to Dust by Alan Bradley is another one of the Flavia de Luce Novels which I am pretty much addicted too. This is the newest one in the series and I have read and loved all the rest. A delightful continuation of the story of young Flavia and her ability to find trouble (murder) wherever she goes. Even when she is away at boarding school!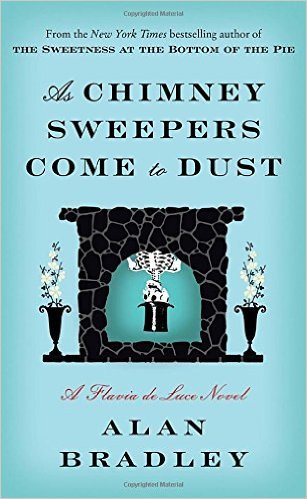 4.5 Stars
Carrot Cake Murder by Joanne Fluke was not a favorite. I listened to it on CD and if I had something else to listen to I would have probably not finished the book but since I had nothing else to listen too I plugged through it. It is a basic, run of the mill murder with really nothing interesting, intriguing or reason to keep reading other than it's all you have to read!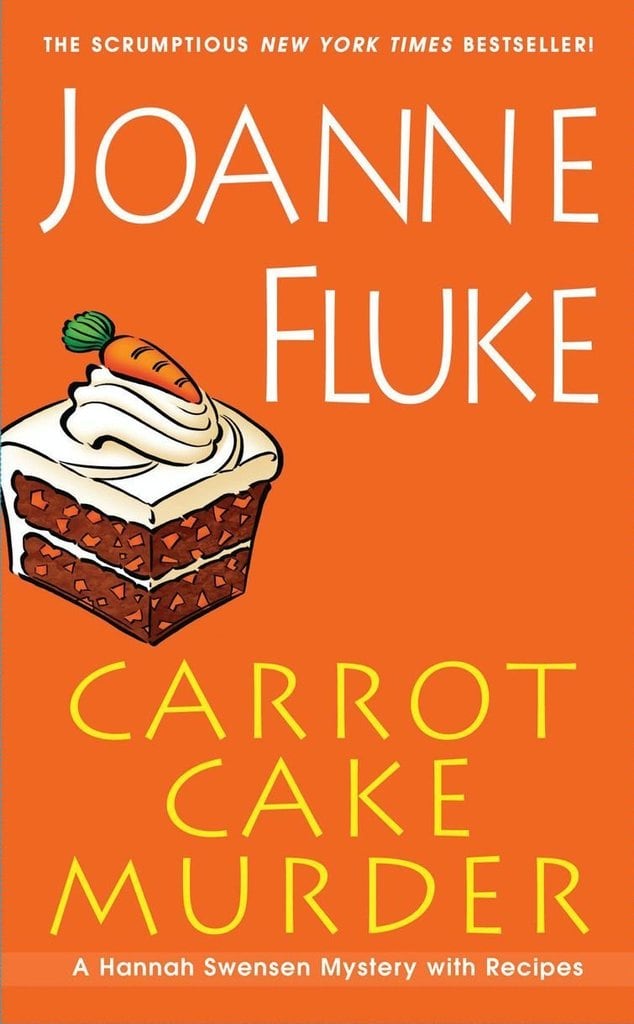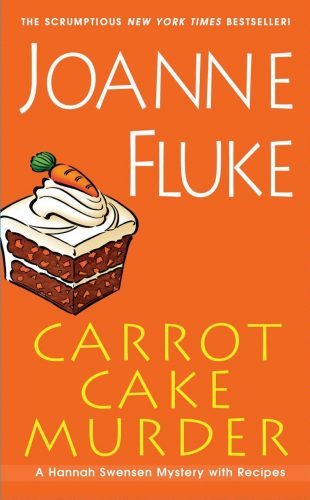 1 star
Maisie Dobbs by Jacqueline Winspear was another blog reader recommendation and I found it delightful. This is the first in the series of female investigator Maisie Dobbs. The story takes place in London in 1929 when female investigators were not the norm. Reads more like a novel than a mystery. I have the next one in the series on my To Read list.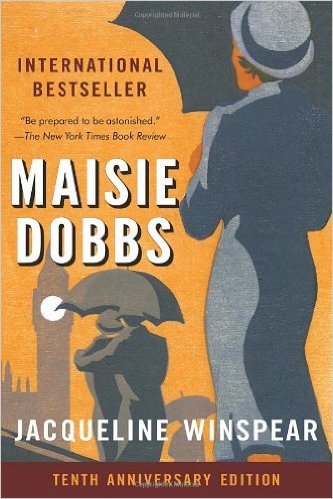 3.5 Stars
The Rosie Effect by Graeme Simsion picks up where The Rosie Project left off. It is the continuing story of Don Tillman, a professor who has Asperger's and the story of his marriage and what happens when he unexpectedly learns he is to be a father. Liked but didn't love but since I had read the first one I decided to read this one too. Some language.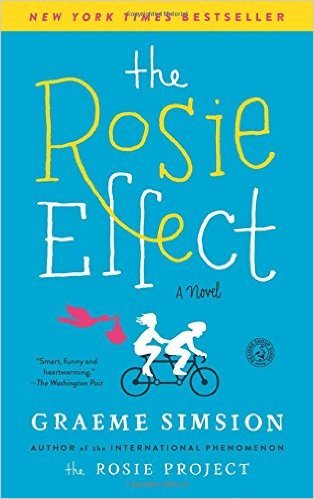 3 Stars
June Recommended Reads
The Boys in the Boat by Daniel James Brown was highly recommended by my husband. He is not a big reader so when he reads a book and really enjoys it I listen. We were also reading it for my Book Club. I loved it. It is a piece of non fiction that reads just like a novel. It is the true story of Nine Americans from University of Washington and their quest as a men's rowing team to win the 1936 Olympics in Berlin. The story is of remarkable achievement as these young men overcome many obstacles through determination, hard work and teamwork to reach their goal.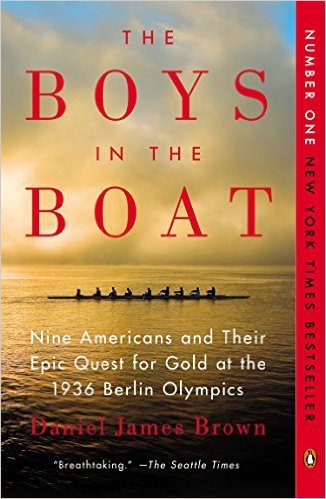 5 Stars
Lydia Cassatt Reading the Morning Paper by Harriet Scott Chessman was a recommendation from my mom
. She knew I had always enjoyed the artwork of Impressionist painter, Mary Cassatt and she thought I would enjoy the book too. It is a sweet, quick read and is the behind the scenes story to Mary's paintings. Her dying sister Lydia was her model for many of them and the book tells Lydia's story.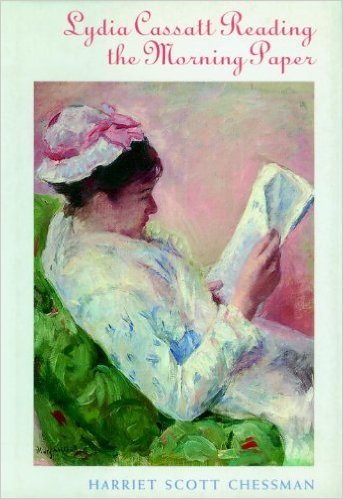 3.5 stars
The Life Changing Magic Of Tidying Up by Marie Kondo did not change my life but it did help me clean
out my closet. This book is all the rage now and I did find the idea and concept of the book interesting and it helped me to look at all my stuff differently! Does it bring me joy? I did a massive clean out of my closet after reading it and although I haven't tackled the rest of my house, I am thinking about it.
3.5 stars
July Recommended Reads
The Nightingale by Kristin Hannah was recommended to me by a lot of people and I loved it. It is historical fiction or rather fiction based on history and takes place in one of my favorite places – France during one of my favorite times to read about, WWII. This book tells the story of the "women's war", what life was like for the women left behind. I showcases the human spirit and the durability of women.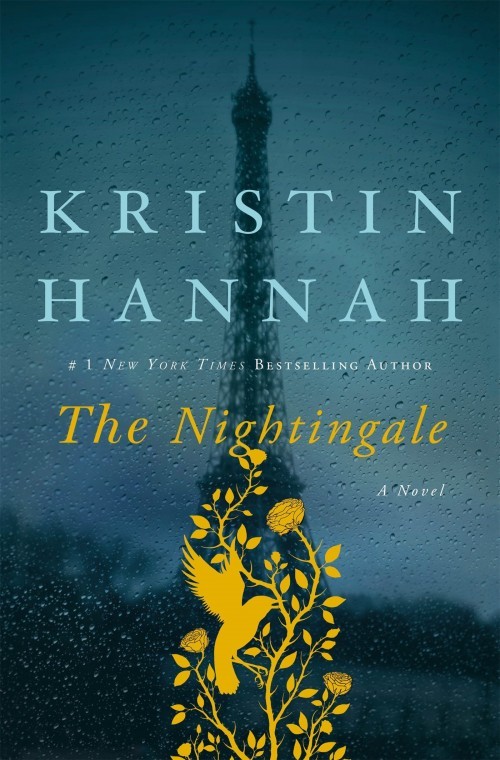 4.5 stars
The One Thing by Gary Keller was one of the non-fiction books I read this quarter. I like to read at least one or two a quarter. This book has great ideas and tips on how to be more productive and the importance on discovering and focusing in on the one thing at a time. I needed this one!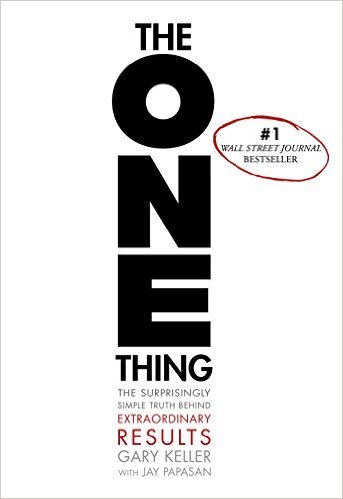 4 stars
Season of Storms by Susannah Kearsley who is one of my all time favorite authors. I have read everything she has written! If you are a fan of historical fiction you must read her books! I loved the book as much as all the others. This one takes place in Italy and is the perfect combination of myster and romance.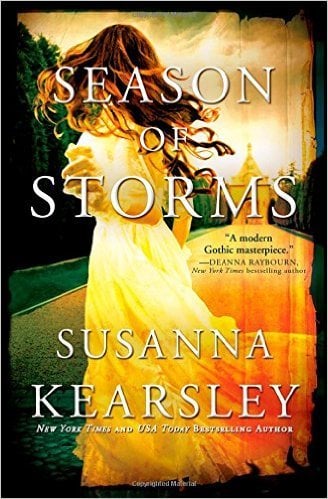 4.5 stars
The Miracle Morning by Hal Elrod is another non fiction pick. Promising to transform your life if you follow it's principles this book teaches you how to wake up each day with more ENERGY, MOTIVATION, and FOCUS to take your life to the next level if you follow it's teachings. I enjoyed the book and am a firm believer in the power a miracle morning can have and the difference it can make. I just need to be better at setting that alarm and getting up early!!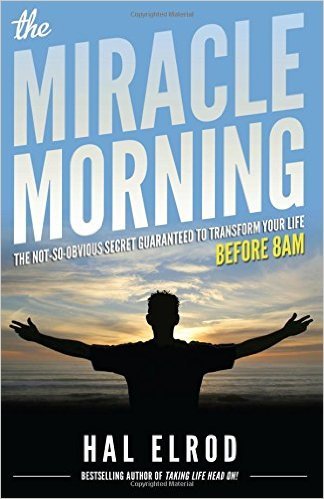 3.5 stars
The Spool of Blue Thread by Ann Tyler is the author's newest book. I have read everything she has written. I originally started listening to this one on CD and just wasn't drawn into the story. A month or so later I gave it another try and read it this time instead of listening too it and enjoyed the story although it's not my favorite book the author has written. This story is about a family, their home and all the emotion and quirkyness that comes with a family.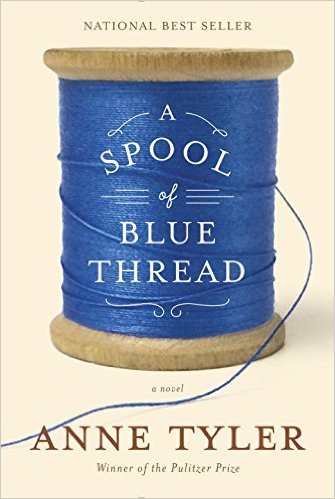 3 stars
Odd Thomas by Dean Koontz lives up to it's name – it is odd. This book was chosen by our book club and not one I would have read on my own or even been aware of! I have never read any of Dean Koontz before. This is a story of a man named Odd Thomas and he is odd! Odd is a short order cook in a small town who sees dead people, including Elvis Presley and uses his ability to help the local police. The book is the first in a series of Odd Thomas books.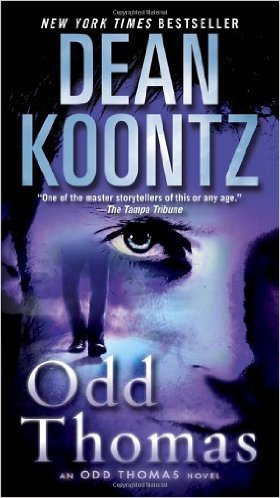 3 stars
At the Water's Edge by Sara Gruen is written by the same author as Water for Elephants It is a story that takes place at the end of WWII in the Scottish Highlands where Maddie, her husband and his friend set out to find the Loch Ness Monster. Maddies discovers another world she didn't imagine, finds true love and friendship and the dark forces around her.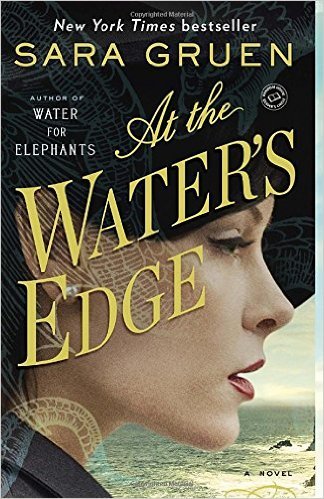 4 stars
August Recommended Reads
A Desperate Fortune by Susanna Kearsley is Susanna Kearsley newest book. She combines contemporary and historical fiction once again along with romance and intrigue. The perfect combination as codebreaker Sara Thomas heads to Paris to crack the code of a 300 year old journal.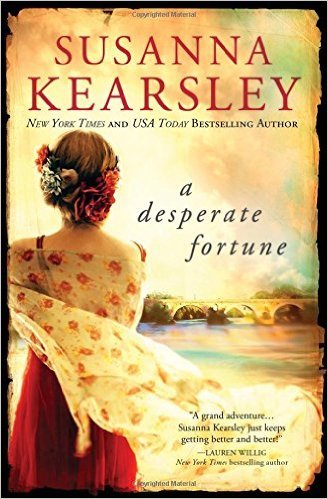 4.5 stars
Paper Love by Sarah Wildman came highly recommended to me by a close friend. I have to admit I didn't love it as much as she did but it is definitely worth reading, especially if you want to learn more of life during WWII. This is a true story, the story of a woman who goes looking for the true story of her grandfather and a girl he left behind in Vienna after finding some old letters of her grandfathers. There is lots of information, history and facts about what life was really like for Jews in Vienna during this period. At times it read more like a text book than a novel but you will be fascinated and appalled.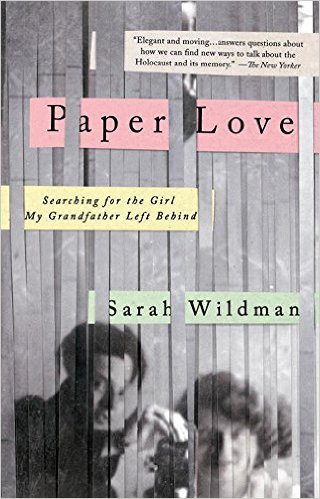 3.5 stars
Euphoria by Lily King is loosely based on the life story of anthropologist Margaret Mead. It isi the story of three young, gifted anthropologists of the '30's caught in a passionate love triangle that threatens their bonds, their careers, and, ultimately, their lives.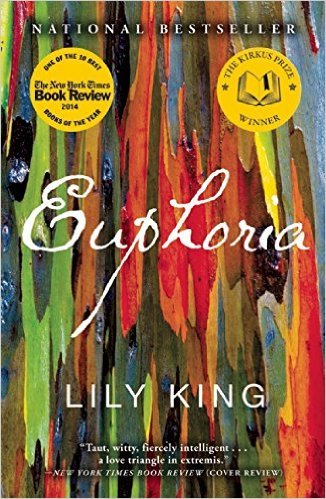 3 stars
The Life Intended by Kristin Harmel leaves you with things to think about. Are you living the life you thought you were intended to live and what happens when life happens and you aren't living the life you intended to live? It is a story of finding happiness and learning to deal with grief and guilt.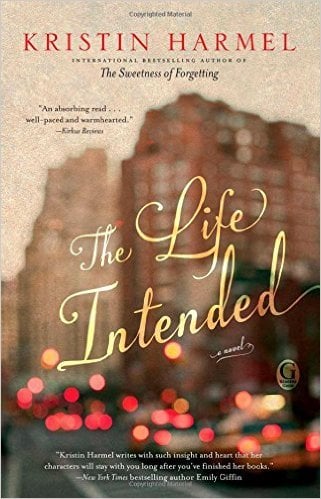 4 stars
September Recommended Reads
Secrets of a Charmed Life by Susan Meissner takes place during The Blitz in London, a time period I haven't read much about. It is a beautiful story and one that leaves you asking yourself "What if?" What if you had made a different choice or decision, how would that have changed things. A story of love, loss and sacrifice. I am presenting this book to my book club in January.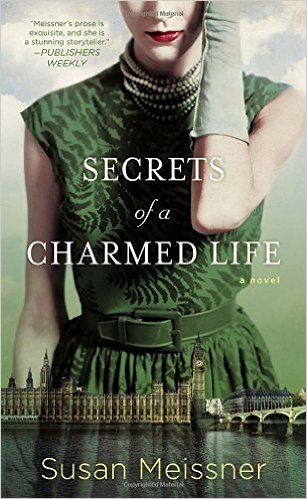 4 stars
Still Life by Louise Penny is the first in a delightful new murder mystery series I was recommended. The series takes place in French Quebec, Canada in the quaint village of Three Pines. A place you will totally want to move after you read the first book, despite the fact that people are murdered there. The main character, Cheif Inspector Gamache is delightful and you love him from the beginning. He is a man of integrity and quiet courage and you will fall in love with all the fun and quirky cast of characters that live in Three Pines. (There is some language)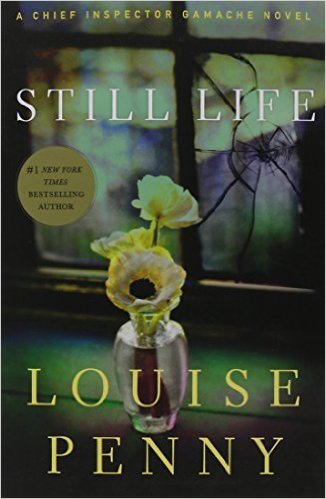 4 stars
Fatal Grace by Louise Penny is the second in the Chief Inspector Gamache series, I am making my way through all of them and loving them. If you have ever watched Midsomer Murders on BBC you will love this series too.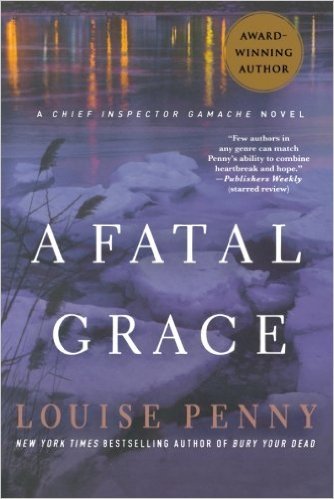 4 stars
October Recommended Reads
Birds of a Feather by Jacqueline Winspear. This is the second book in the Maisie Dobbs series. I reviewed the first one in May. This is a delightful series of an intelligent and resourceful female detective in London set in the 1930's.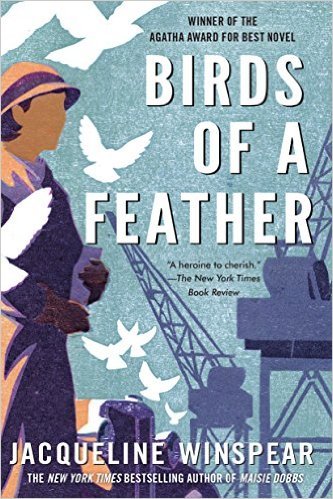 3.5 stars
Still Life by Louise Penny… more Inspector Gamache. I'm on a roll.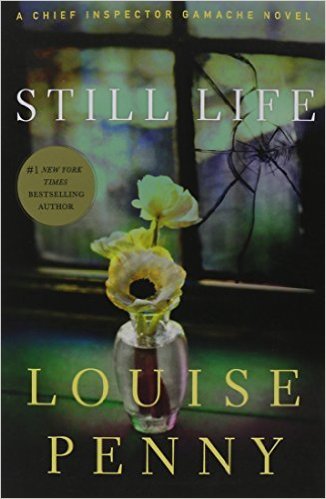 4 stars
A Rule Against Murder by Louise Penny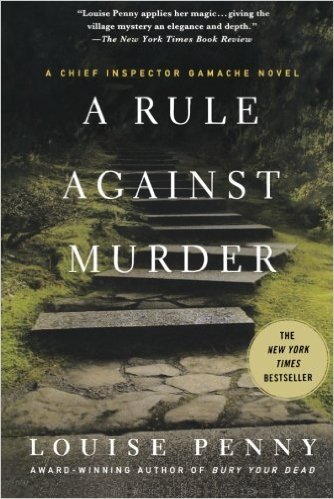 4 stars
November Recommended Reads
My Inspector Gamache infatuation continues….
The Cruelest Month by Louise Penny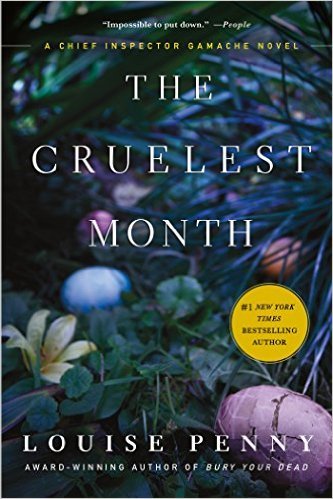 November Recommended Reads
What She Left Behind by Ellen Marie Wiseman deals with two parallel story lines. Two different young women – born 60 years apart. The story deals with mental illness, love, loss and redemption with some surprises thrown in at the end.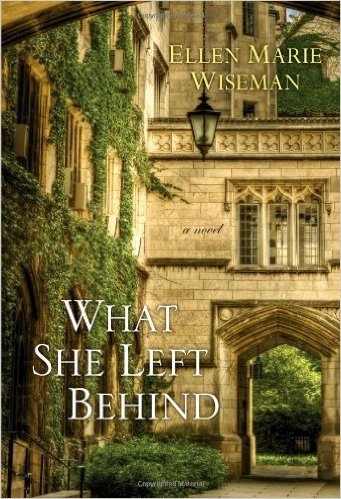 3.5 stars
December Recommended Reads
Beautiful Ruins by Jess Walter is the story of an almost-love affair that begins on the Italian coast in 1962…and is rekindled in Hollywood fifty years later. Fun historical characters like Elizabeth Taylor and Richard Burton are part of the story line.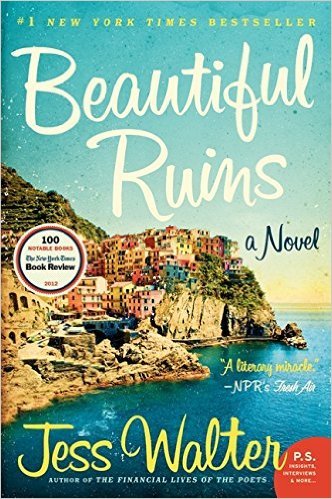 The Brutal Telling by Louise Penny. I love a good series and I love when there are more than just a couple of books in the series. Still going strong with Inspector Gamache.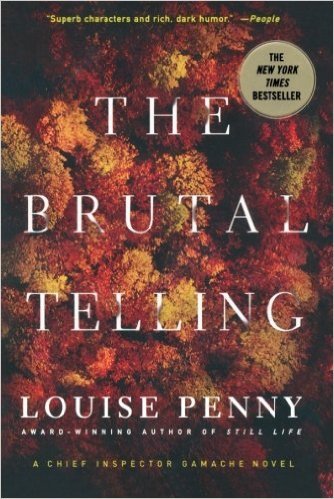 4 stars
I'd love to hear what you've been reading lately.
You can check out some of my bast book lists here:
20 Top Books of the Past 10 Years