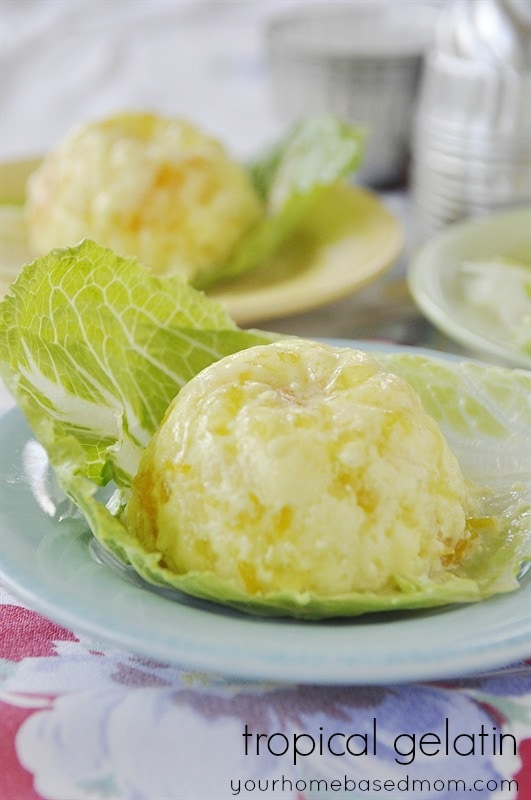 Last week I was cleaning out one of my top kitchen cupboards and I came across a box I had forgotten about.  It was a box full of old individual gelatin molds.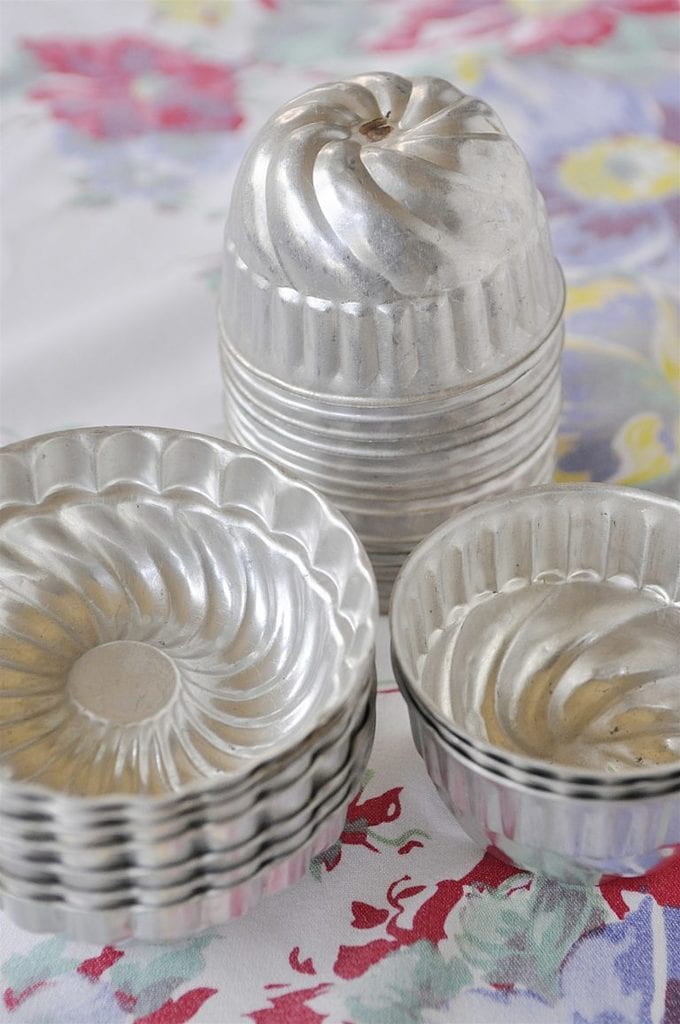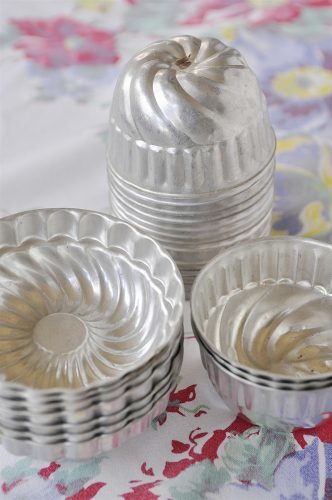 These  molds were an important part of my childhood.  They usually made an appearance at our dinner table on every holiday and many Sundays.
We ate a lot of Jello growing up – I think it was the 70's.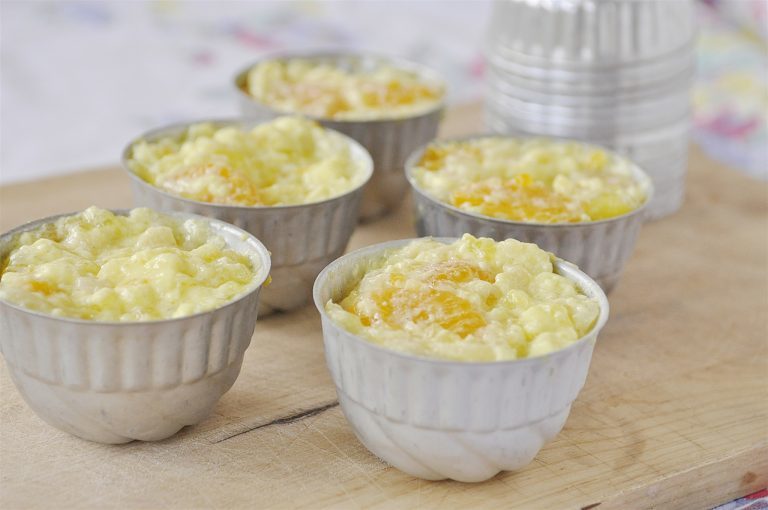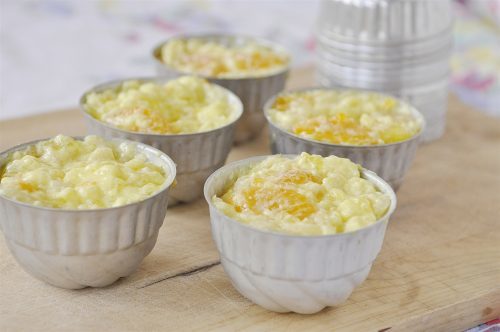 The hardest part of making the gelatin was getting it out of the mold. You would hold the mold upside down in your hand and run some warm water over the top of it to loosen the gelatin.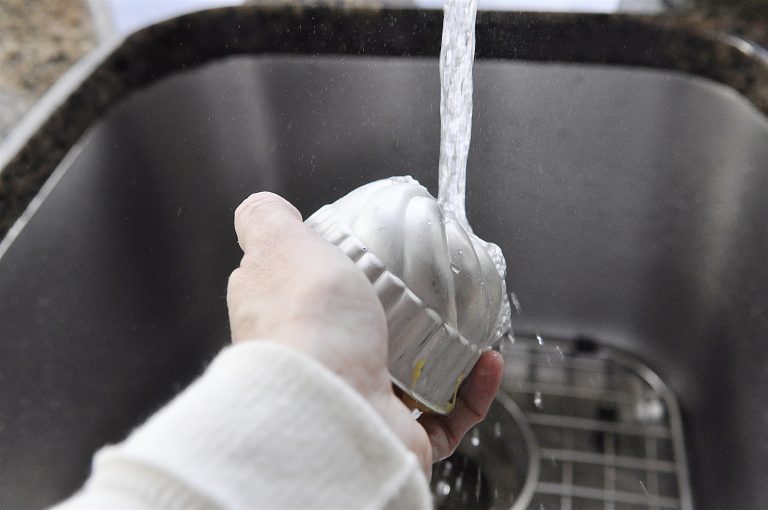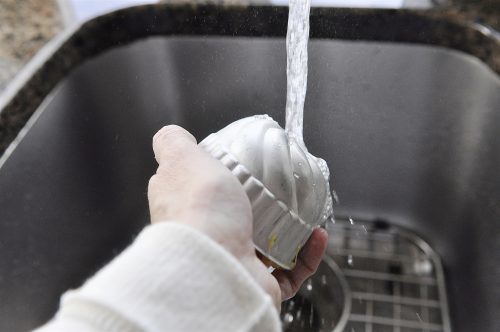 The little, individual molds were pretty easy but I remember once my mother was unmolding a large gelatin mold and the whole thing slipped out of the mold and into the sink and down the drain!
There is something so charming about an individual serving of food.  I think they will look just perfect on the Easter dinner table too.  Your food almost becomes part of the decorations.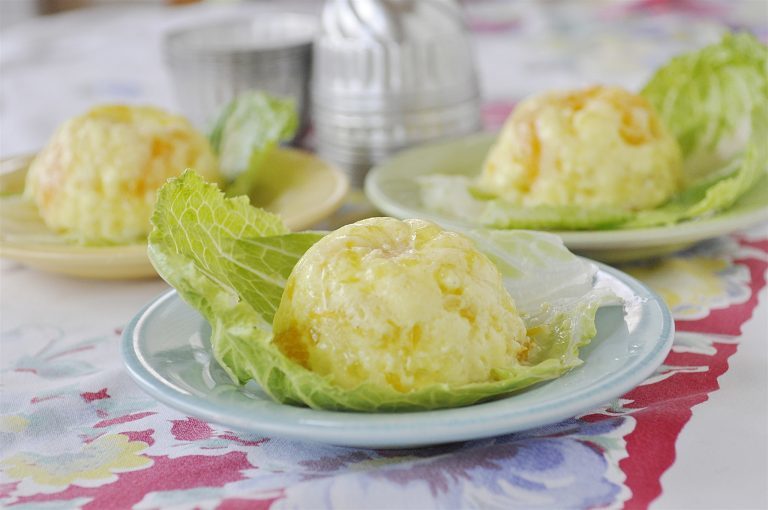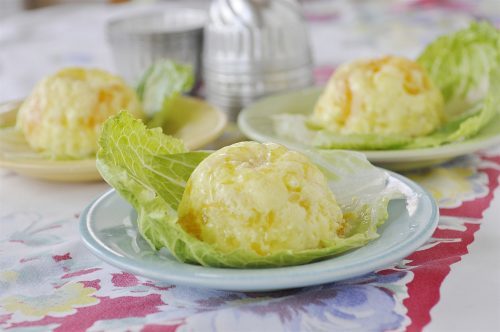 My favorite flavors of gelatin are lemon and orange (no surprise there!)  and I used lemon for this version but you could easily use orange or even lime if you'd like. For this Tropical Gelatin Mold I replaced part of the water with limeade and some vanilla ice cream to give the gelatin a little extra bit of flavor and creaminess.  Limeade can be found in the frozen juice section right next to the frozen lemonade.  I mixed it up according to the directions and then used a 1/2 cup.  After the gelatin sets up in the refrigerator I stirred some crushed pineapple and mandarin oranges into it.  I let mine set up a little too long so it was a bit lumpier than I like but it still tastes good!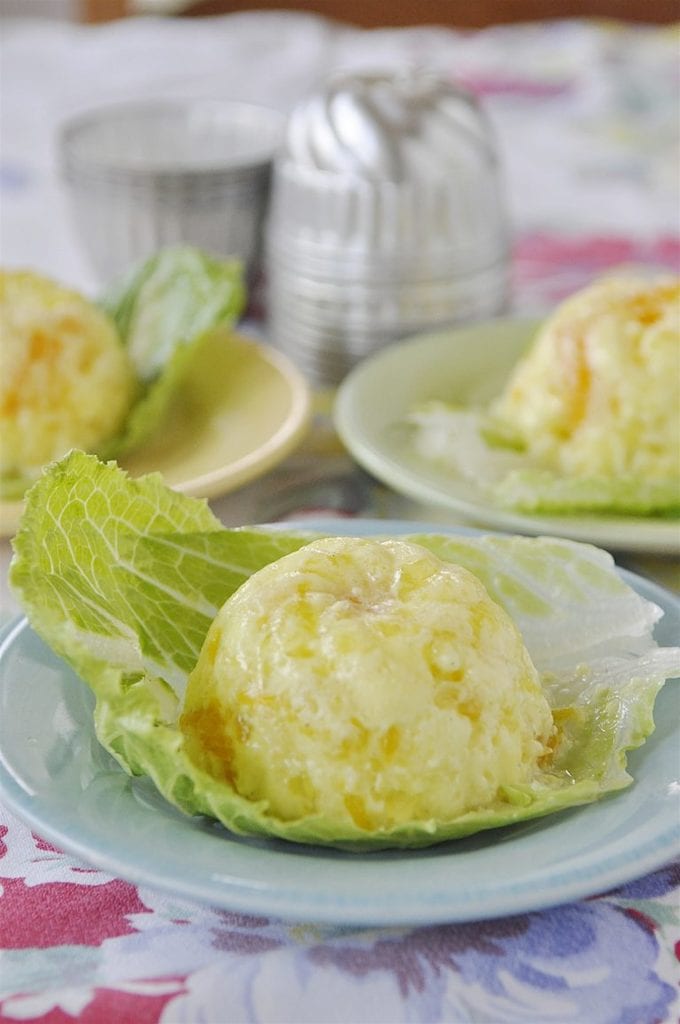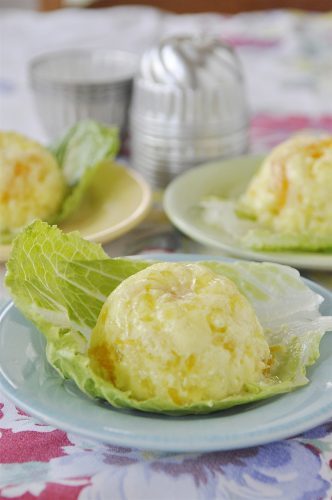 If you'd like some gelatin molds of your own I see them at Goodwill all the time.  You might even find some in the back of your mother or grandmother's kitchen cupboard!  You could always just pour it into a bowl too and forget the molds.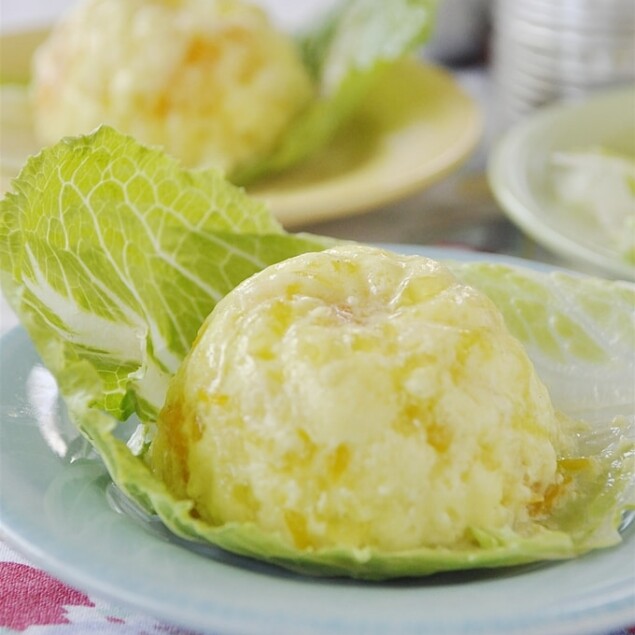 Tropical Jello Mold
Ingredients
1 3 oz. pkg. lemon or orange gelatin
1 C water boiling
1/2 C limeade Found in the frozen juice section. Mix according to directions and then use 1/2 cup of limeade
1 C vanilla ice cream
1 11 oz. can mandarin oranges drained
1/2 C crushed pineapple drained
Instructions
Boil 1 cup water and dissolve gelatin in it. Add limeade and ice cream and stir until ice cream is dissolved. Place in refrigerator to thicken. When gelatin has thickened fold in oranges and pineapple. Put into a mold or bowl to set.

Run mold under some warm water to loosen it from the mold.