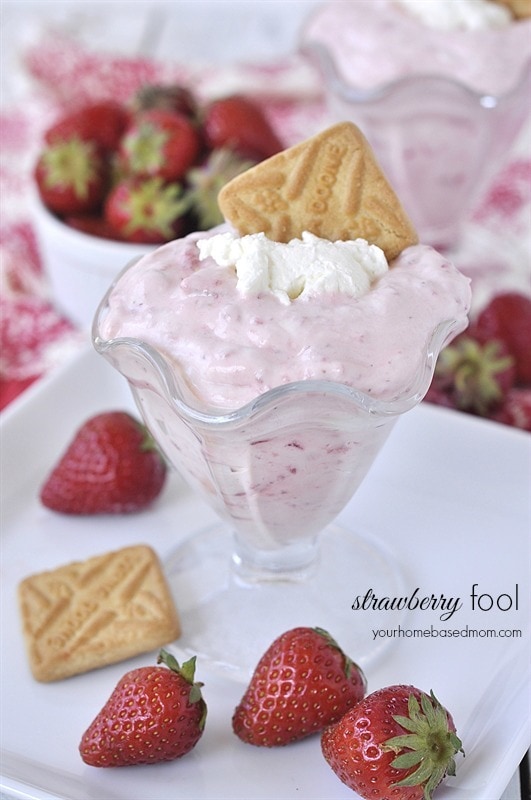 So who names a dessert Strawberry Fool?  The British do – that's who.  I think it is because you'd be a fool not to eat it!
A fruit fool has been around for a good long time.  Wikipedia says since the mid-16th century!  It is traditionally a combination of pureed fruit and custard or cream.
I decided to use some those amazing strawberries that keep coming from my garden to try this dessert out.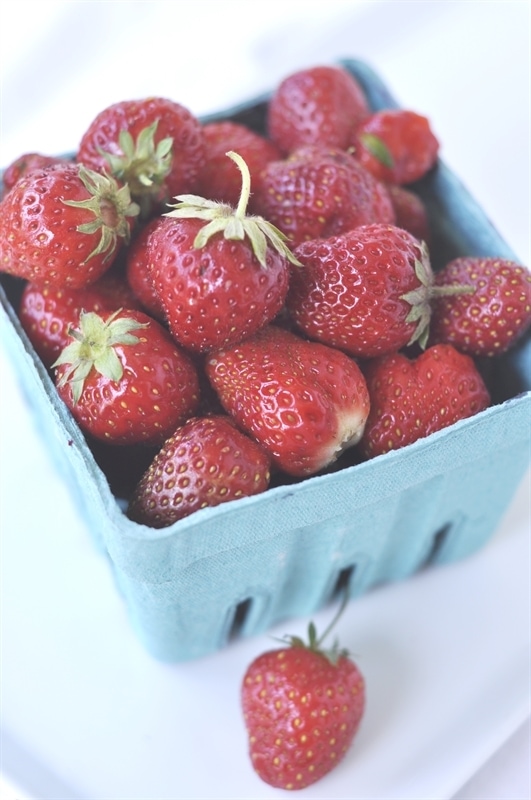 I used 3 cups of strawberries.  I diced them up and then sprinkled them with sugar and let them sit for a bit.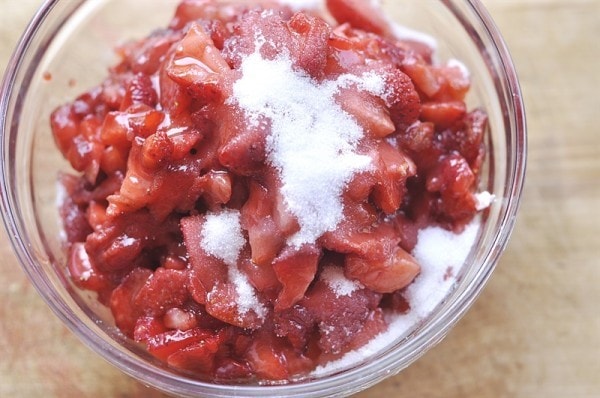 I then pureed up one cup of the strawberries and left the other two cups diced.   Whip up some cream and mix together some plain Greek yogurt and brown sugar.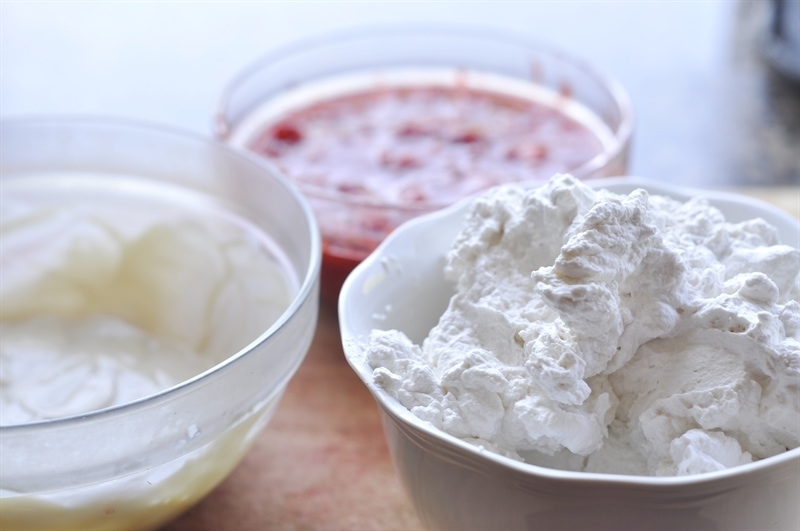 All of this gets added in together and you've got magic!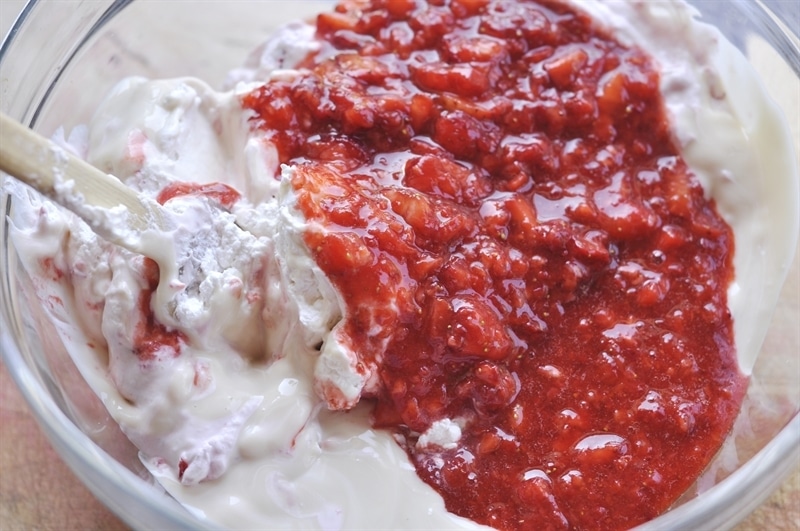 Then grab a spoon and dig in or if you really must you can put it in some pretty dishes and share it with someone else.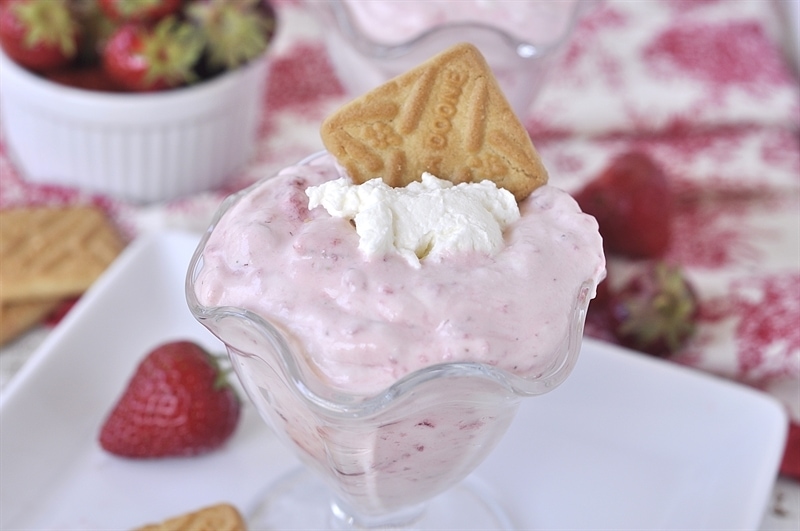 I topped mine with a little bit more whipped cream and a Lorna Doone cookie.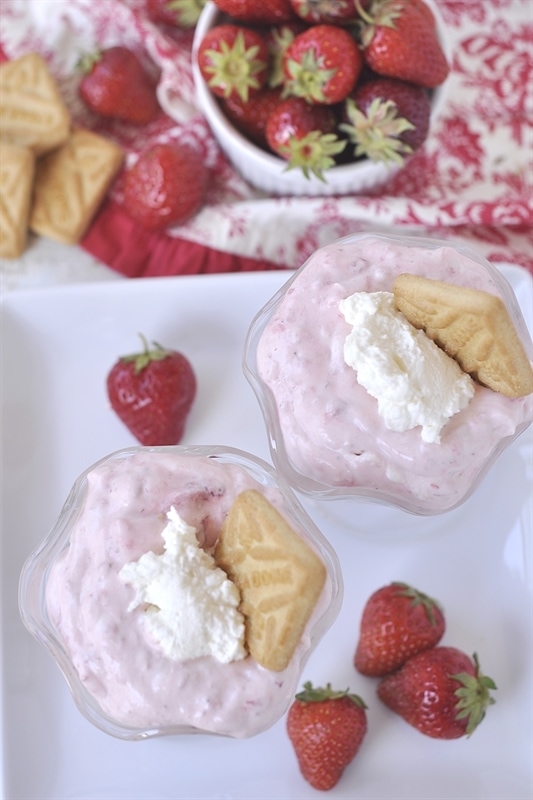 Then after it is in a pretty bowl and you have shared with someone else, grab a spoon and dig it!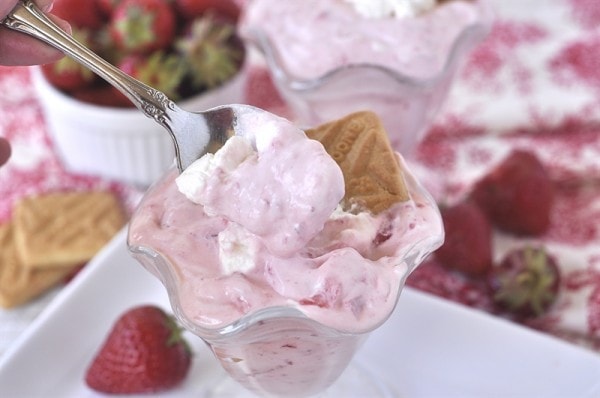 For other yummy strawberry desserts try these:
Strawberry Pizza – Strawberry Cream Pie – Strawberry Sour Cream Cake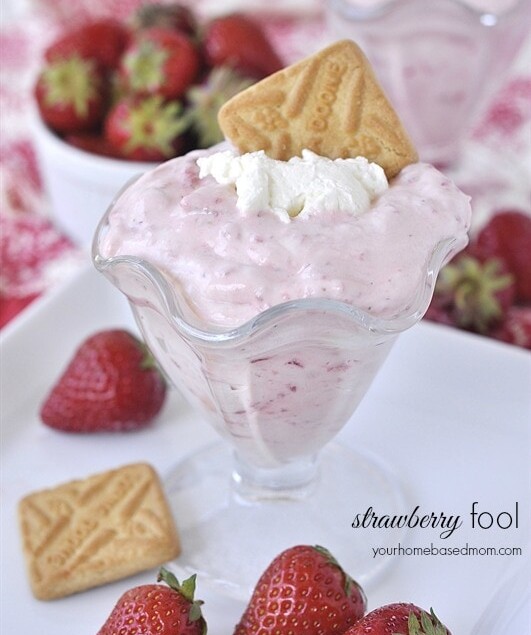 Strawberry Fool
Ingredients
3 C strawberries diced
1/8 - 1/4 C sugar depending on how sweet your berries are
1 tsp vanilla
1/4 C brown sugar
1 1/4 C whipping cream whipped
8 oz. container of plain Greek yogurt
Instructions
Combine strawberries with sugar in a bowl and allow to sit for 20-30 minutes

Remove one cup of strawberries and blend in a blender or food processor.

Add back in with the diced berries.

Mix together brown sugar and yogurt and vanilla.

Fold strawberry mixture into yogurt

Whip cream and then fold into yogurt mixture.

Refrigerate until ready to serve.

Serve in a pretty dish.
Enjoy!
Leigh Anne
You can also visit me on Facebook, Pinterest, Twitter or Instagram.