Start your day off right with a delicious Smoothie Bowl.  Lots of pure fruit goodness!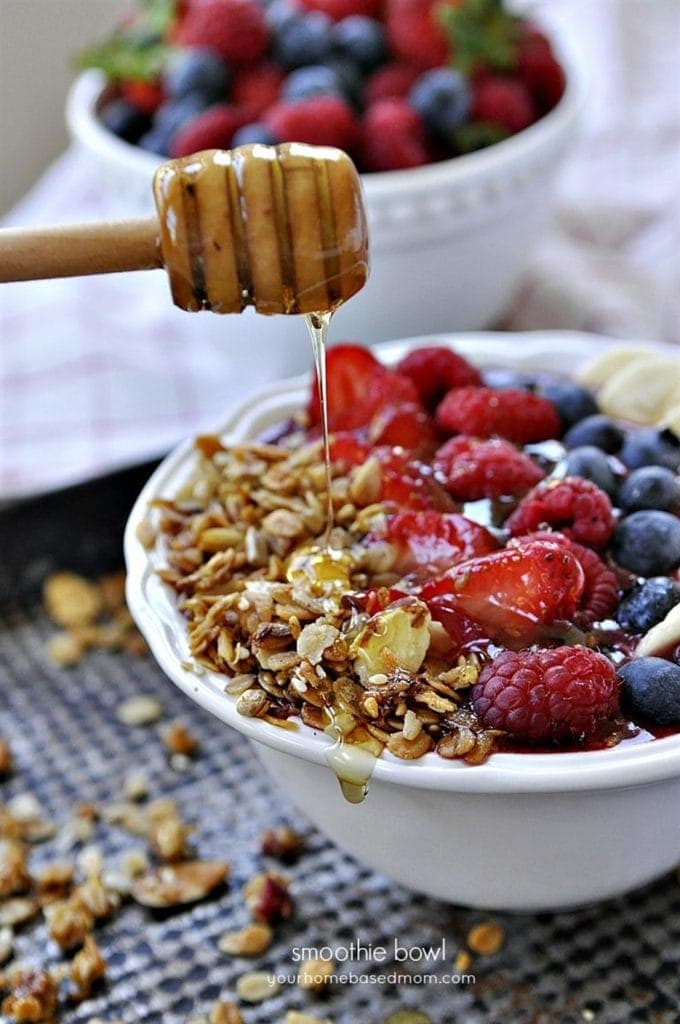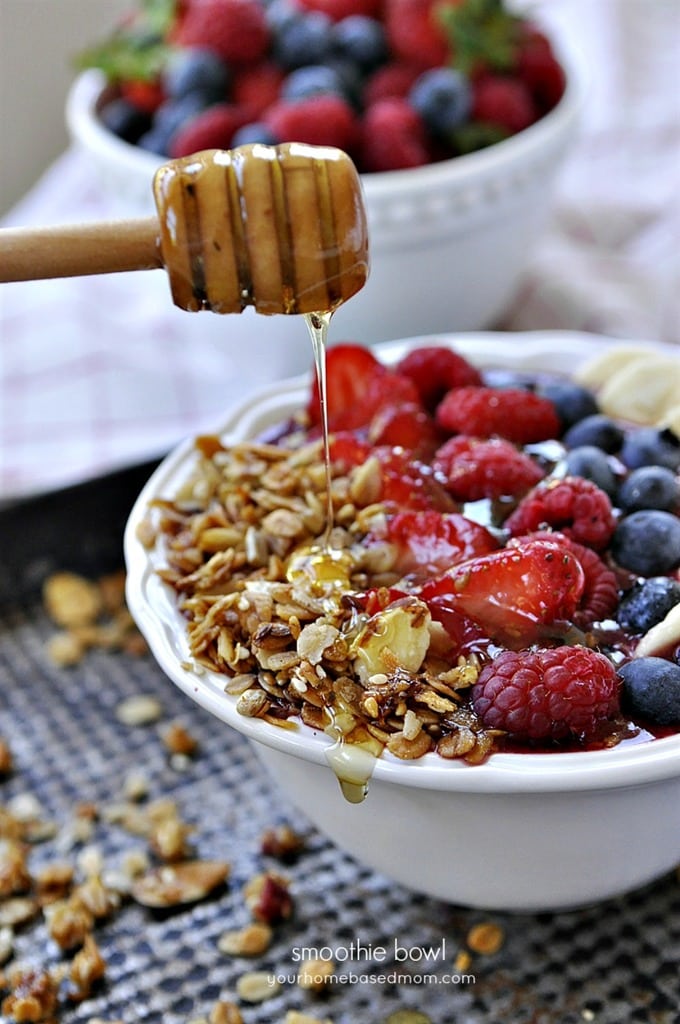 When we were at the beach a few weeks ago, I made Smoothie Bowls for breakfast one morning and one of my kids asked if the recipe was "on the blog?"  It wasn't, so I figured I better get it on the blog so my kids could find the recipe when they needed it.  The smoothie bowls were a big hit with my kids and I love that my blog is their virtual cookbook and hopefully yours too!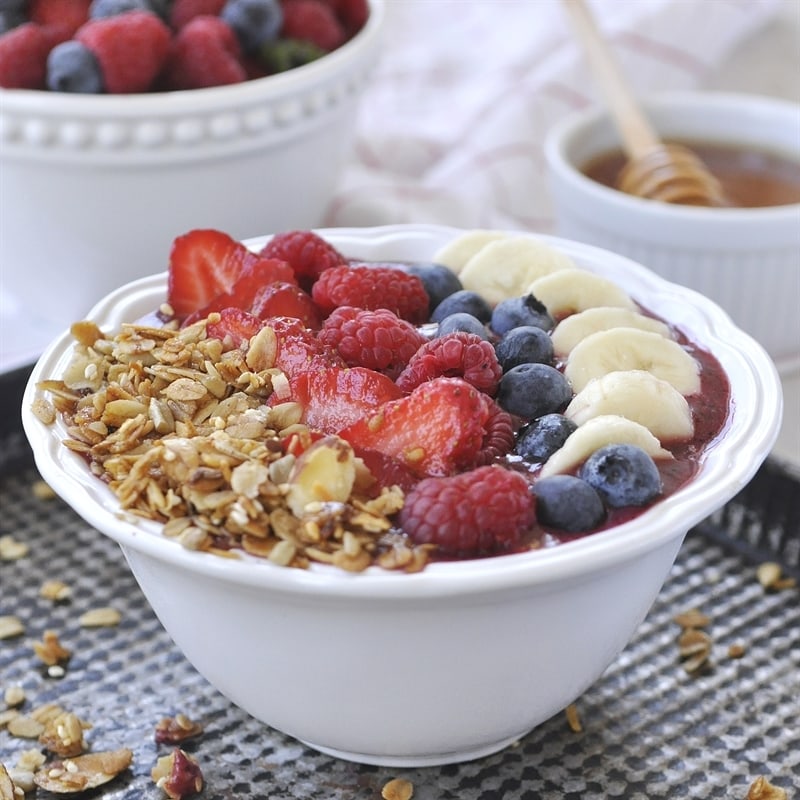 Acai Bowls or as I like to call them, smoothie bowls, are all the rage right now.  Acai bowls are made with the acai berry which can be hard to find in a regular grocery store and rather expensive.  For my smoothie bowls I like to use a frozen berry blend that I get at Costco – it contains blueberries, blackberries  and raspberries.  I think it tastes just as good and is a lot less expensive.  You can use whatever combination of berries you like.  The only requirement is they need to be frozen.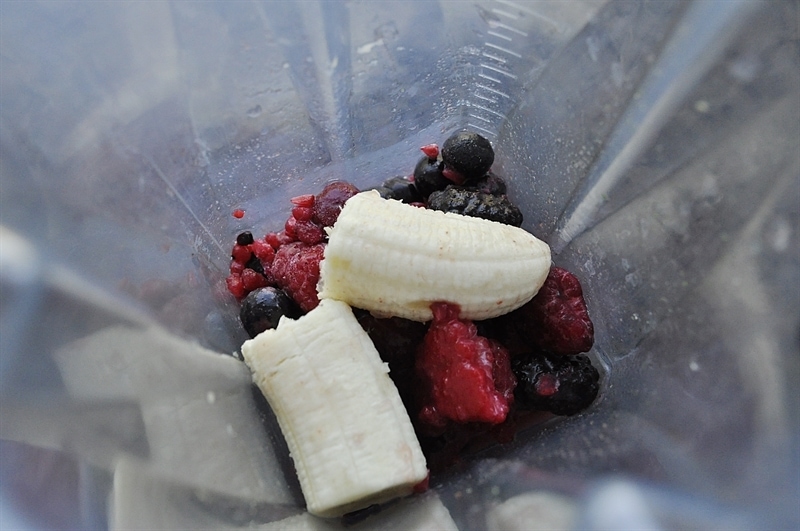 You will also need a banana and some juice.  I use whatever juice I have on hand.  Sometimes it is apple, orange and the other day it was a tropical blend.  You can also use almond milk if you prefer.   Blend up the frozen berries, banana and juice.  You want a nice thick, soft serve, consistency.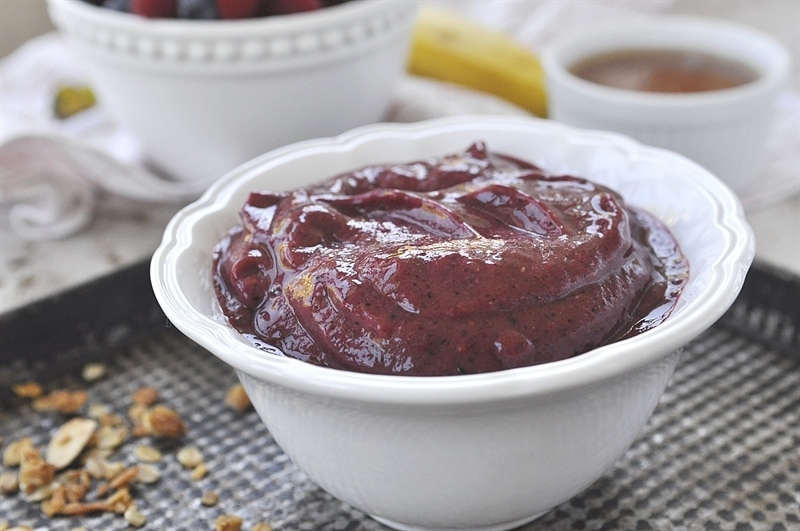 I then top the bowl with the remainder of the banana, whatever fresh berries I have and some granola.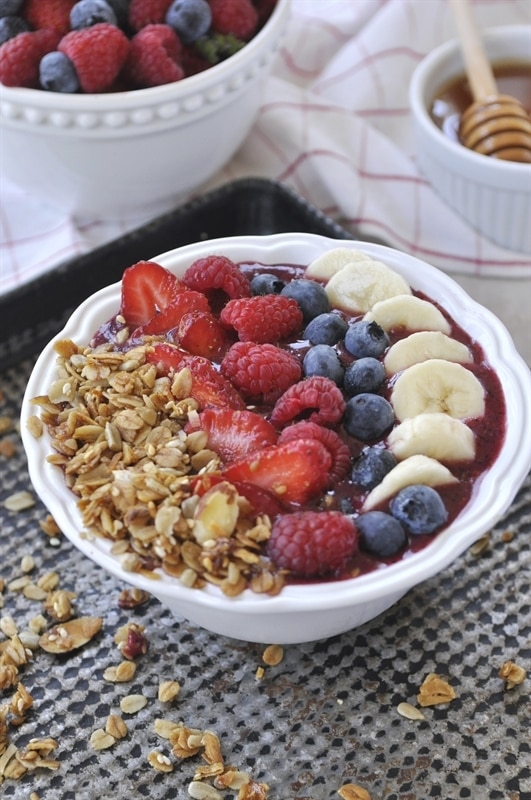 Use your favorite store bought granola or you can make your own using this recipe.  I like to take it a step further and drizzle it with some honey.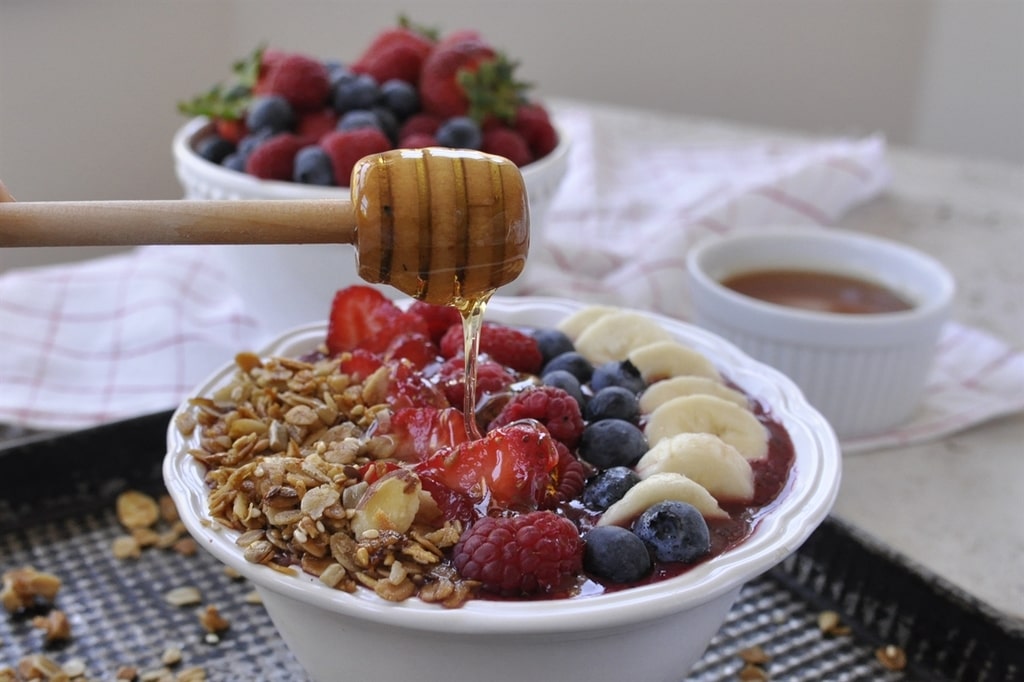 Then the last step is to just grab a spoon and enjoy! It makes an easy, healthy and delicious breakfast but I've also been know to enjoy it for lunch and or dinner!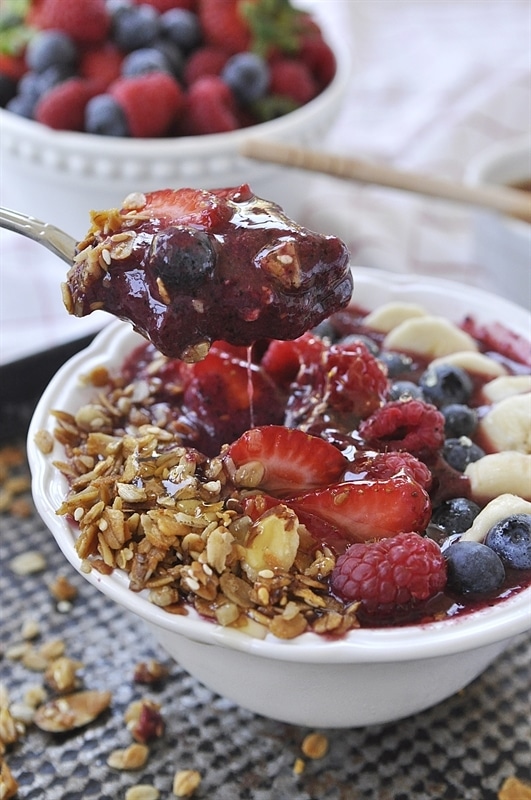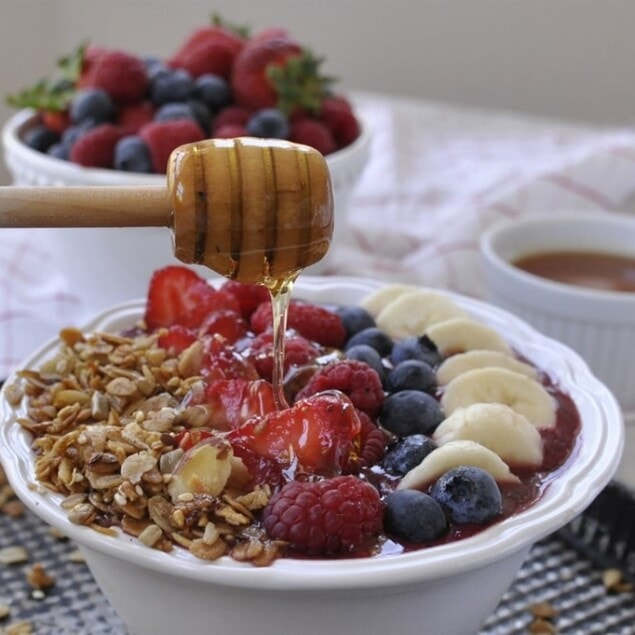 Smoothie Bowl
Ingredients
2 cups of frozen berries raspberry, blackberry, blueberry
1/2 cup of juice apple, orange, tropical or use almond milk
1 banana half for smoothie, half for garnish
fresh berries granola and honey for garnish
Instructions
Place frozen berries, juice and half of banana into blender.

Blend until smooth and thick.

Place in bowl and top with remaining banana, fresh fruit and granola and drizzle with honey.