My secret to a clean bathroom is pretty simple.  Learn how I keep my all white bathroom clean!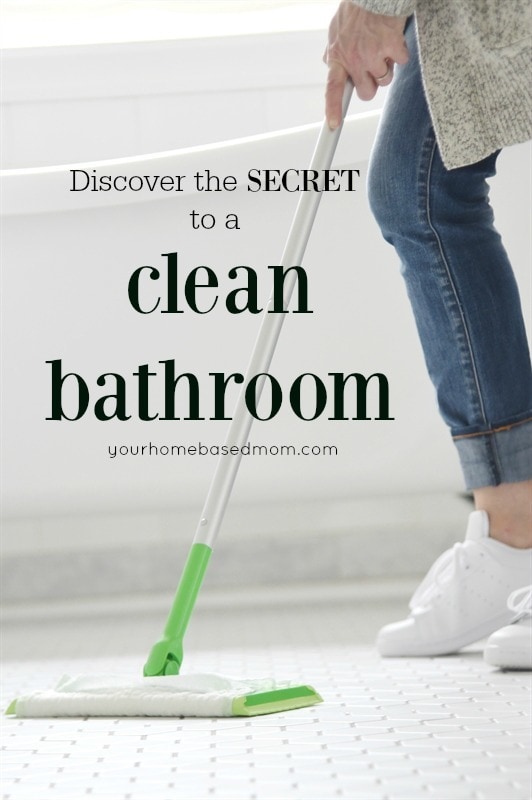 About a year and a half ago I did what I consider to be a very adult thing. We remodeled our primary bathroom and created an all white bathroom!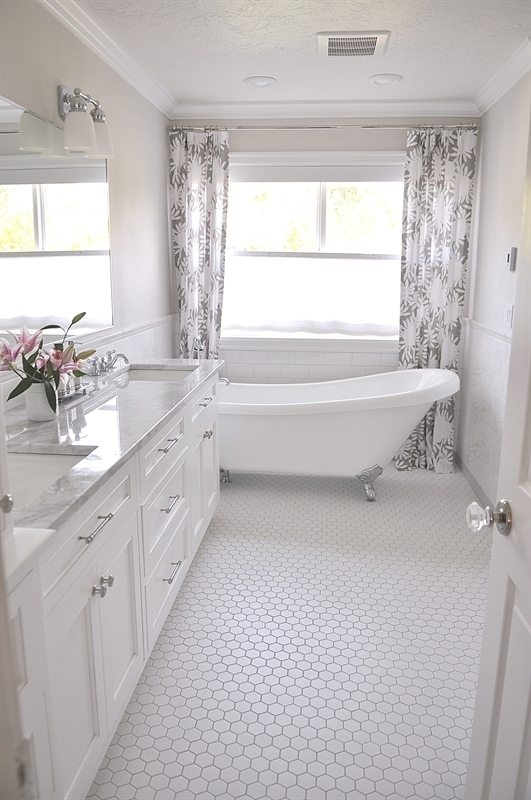 The first response I got from most people when they saw or heard about my bathroom was, "how are you going to keep it clean?" Granted we don't have any kids living at home anymore but my husband spends a lot of time out in the garden playing in the dirt and tracks it in the house!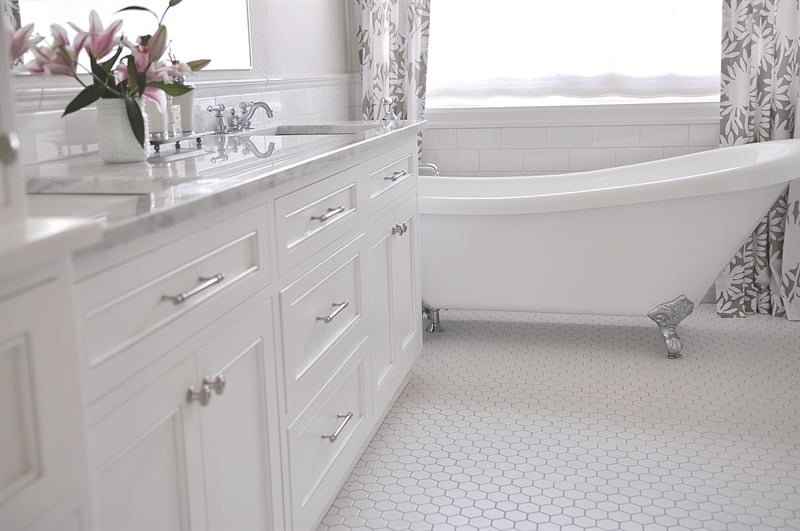 You see, I have a discovered a SECRET to a clean bathroom. Are you ready for it?
The SECRET is…..clean as you go.
I have found that if I do a little bit of clean up every day or so I never end up with a really dirty bathroom.
I've joined forces with Swiffer, who recently became an adult, turning 18 years old this year. I've been using Swiffer products since they first came out in 1999. Swiffer and I agree that you can live in a clean house without spending your life cleaning it. I believe in cleaning as little as possible and cleaning as I go helps me do that.
So my secret to a clean bathroom is simple, keep a Swiffer mop close by. I use the dry sweeping cloths every couple of days to mop up the hair, dust and dirt that accumulates on the floor.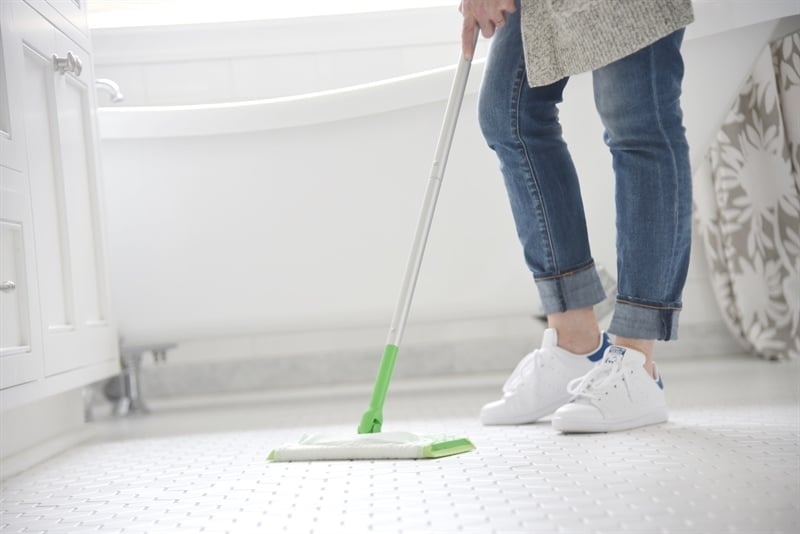 By doing this every two days or so it keeps my floor looking and feeling clean. Then about once a week, after using the dry sweeping cloth, I use one of the wet mopping cloths to give the whole floor a good clean. This also gets up any makeup I may have spilled too. I love that it has that scrubber strip on it to help remove any stubborn spots on the floor.
I also find that wiping down the sink and sink area everyday really quickly helps keep the bathroom looking clean.