A creamy, delicious and perfect anytime. Sharing all my tips for how to make a milkshake combining your favorite flavor ice cream and milk.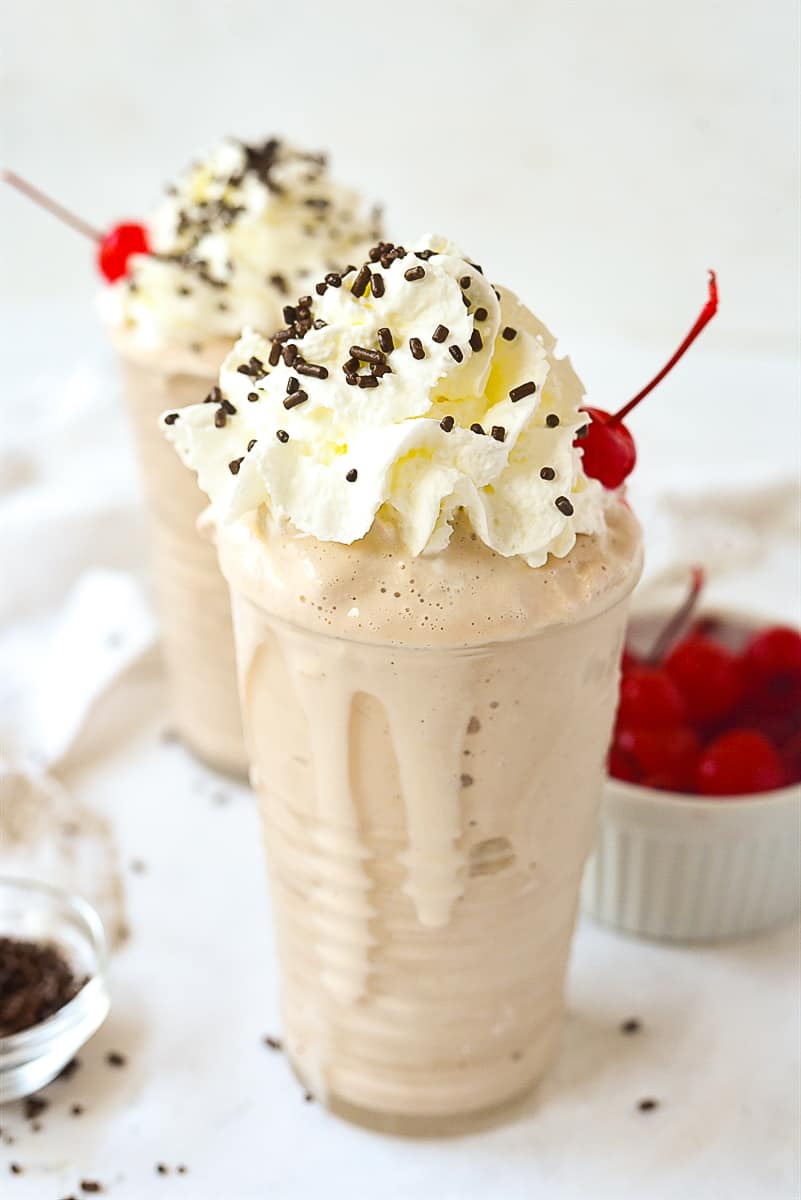 Homemade Milkshake
Nothing beats a homemade milkshake and making one at home couldn't be easier. All it requires is two ingredients, milk and ice cream. The trick to the perfect one is the ice cream to milk ratio and today I'm sharing with how I make my shakes and then you can take it from there, get creative and come up with all kinds of fun flavor combos!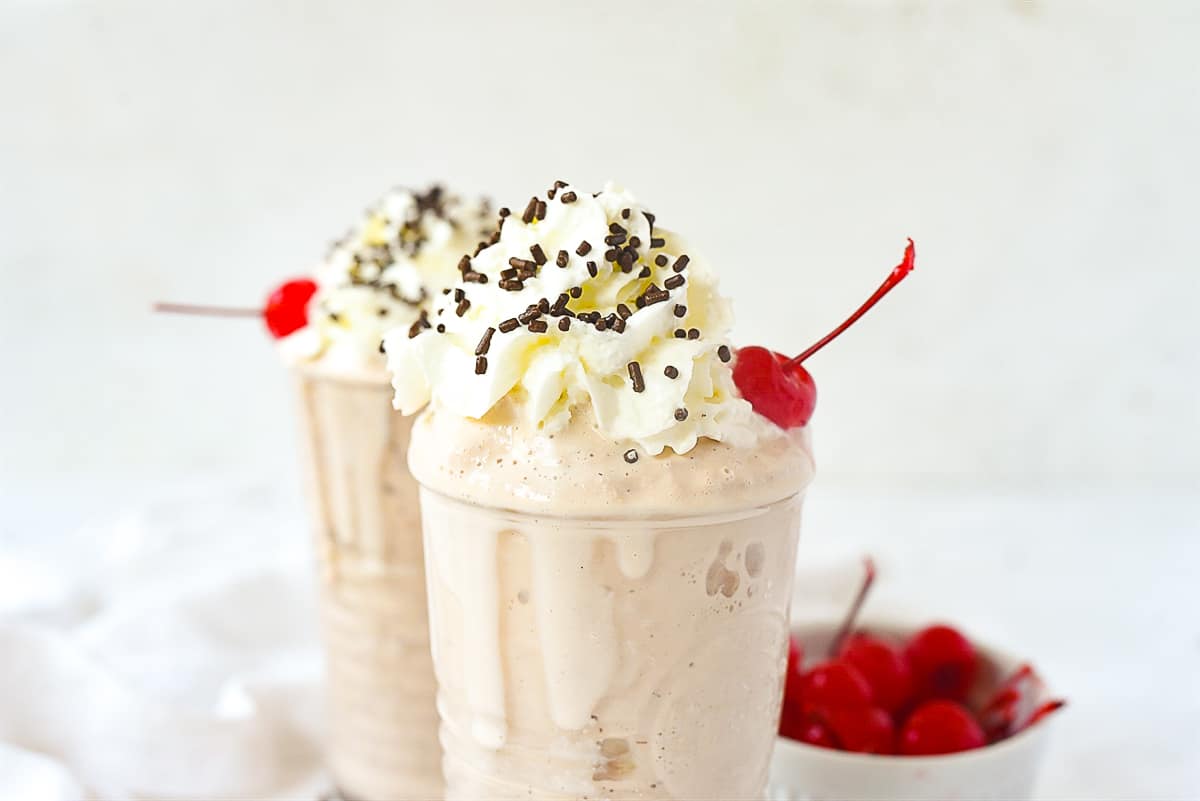 How to Make It at Home
The trick to a good homemade milkshake is to use high quality ingredients, a good, whole milk and a good quality ice cream. I promise you it makes a difference.
I love using Alpenrose 6% Swiss Supreme Chocolate milk for my chocolate shakes and it's incredible!. Alpenrose is a family-owned home delivery service and dairy located here in Portland. They deliver not only their delicious chocolate milk but also other locally made specialty grocery items and kitchen staples.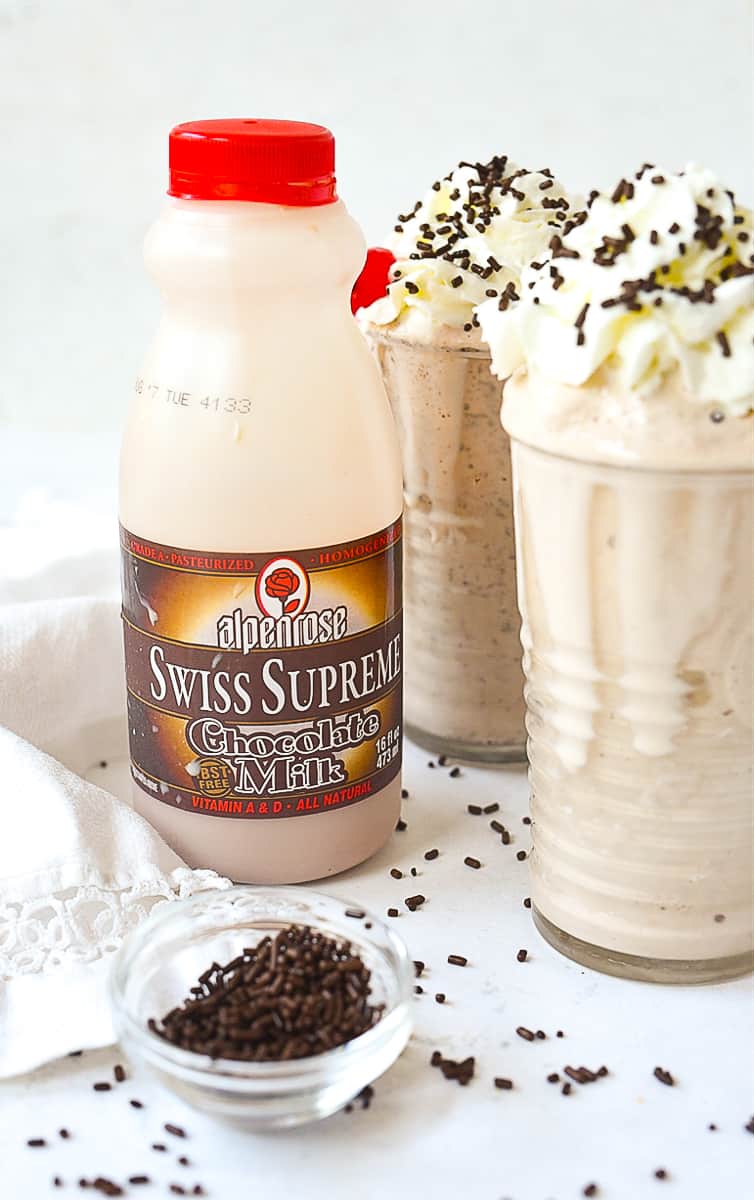 Milkshake Ingredients
The ingredients are simple. You need ice cream and you need milk.
Ice Cream. For a chocolate I usually use vanilla ice cream with chocolate milk but if you want a double chocolate shake use chocolate ice cream along with chocolate milk.
Milk. I love using Alpenrose Swiss Chocolate milk. It is so rich and delicious and the perfect choice for a chocolate shake.
How to Make a Thick Milkshake
The trick to a thick milkshake is the ice cream to milk ratio. For one serving I use 2 cups of ice cream to 1/2 cup of milk. You will need a spoon to eat this milkshake, not a straw! If you prefer to use a straw and want a thinner milkshake just add in more milk or less ice cream.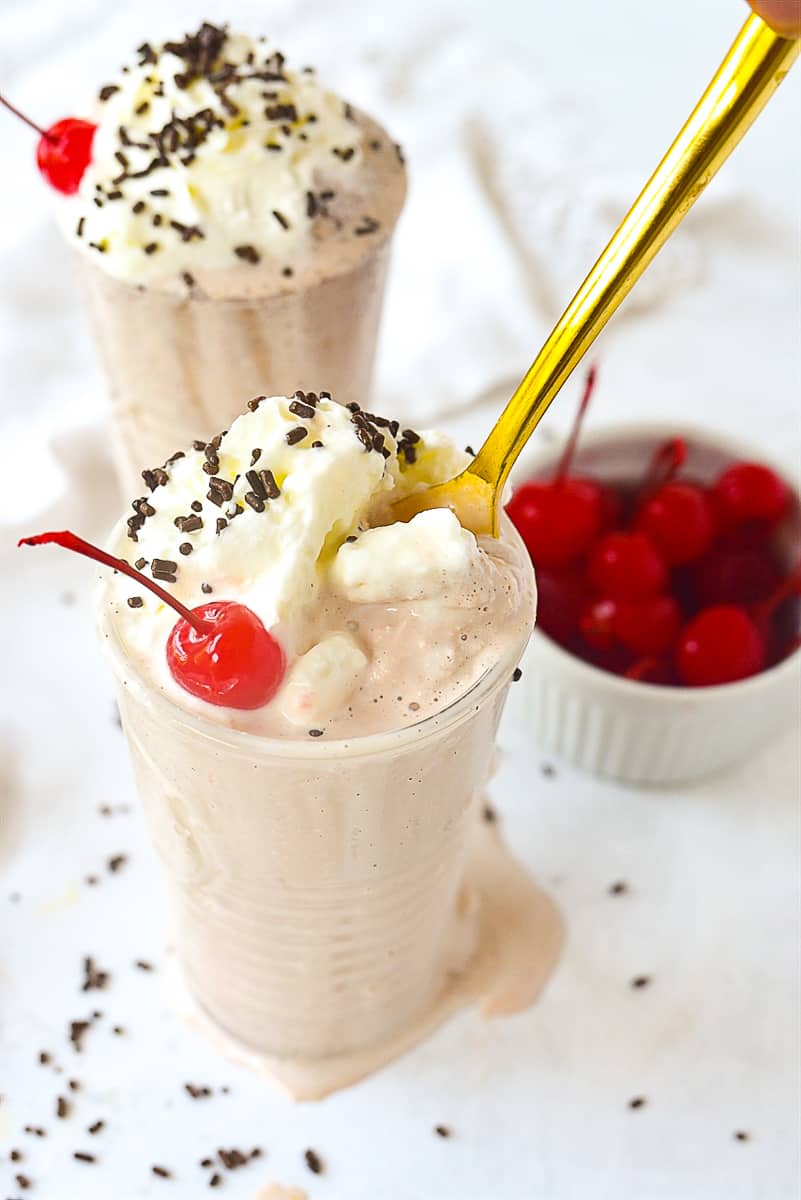 How to Make A Milkshake
Place 2 cups of ice cream into a blender.
Add in 1/2 cup of milk.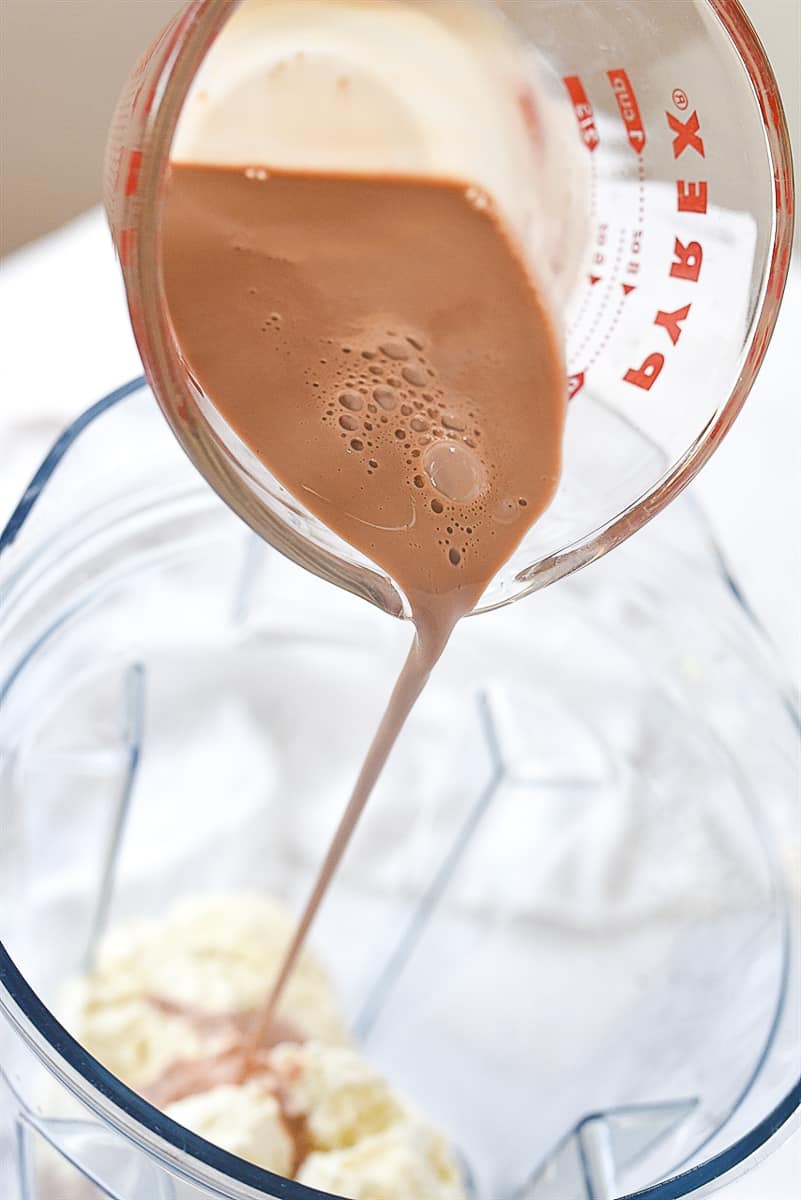 Blend until smooth and thick.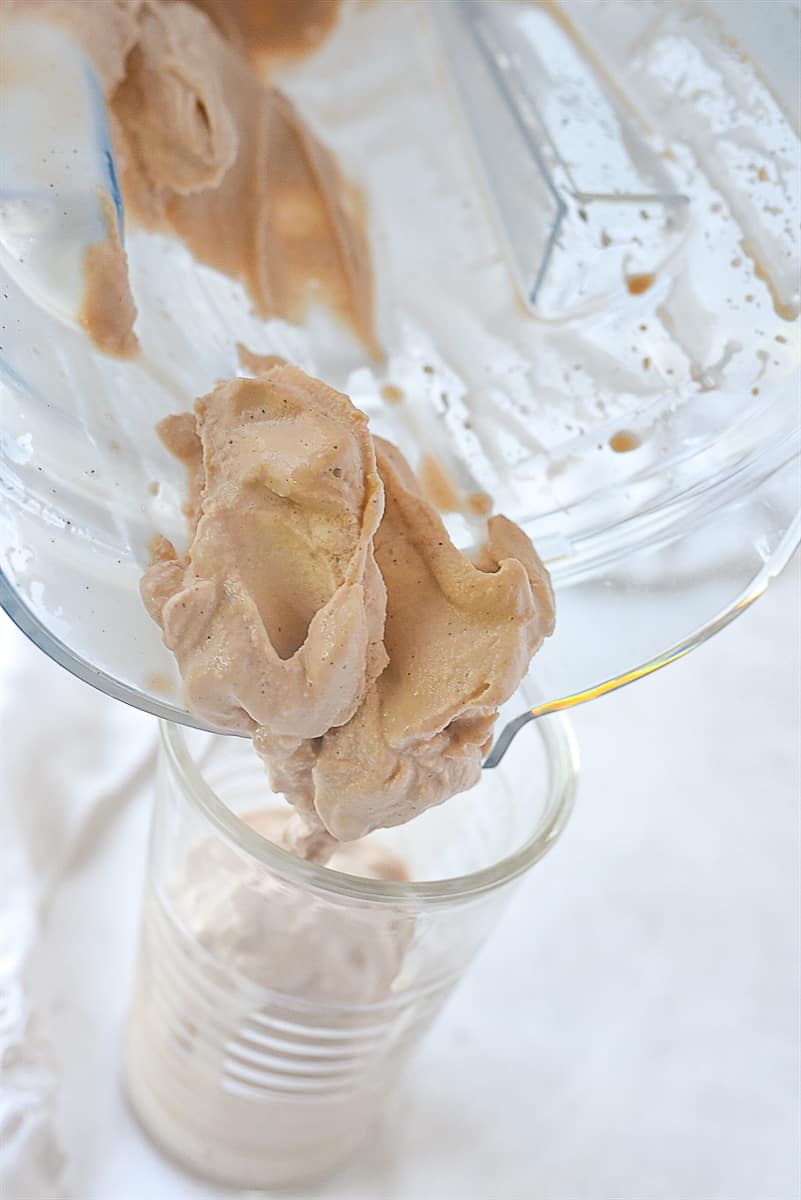 Put into cup and top with whipped cream, sprinkles and a cherry if desired.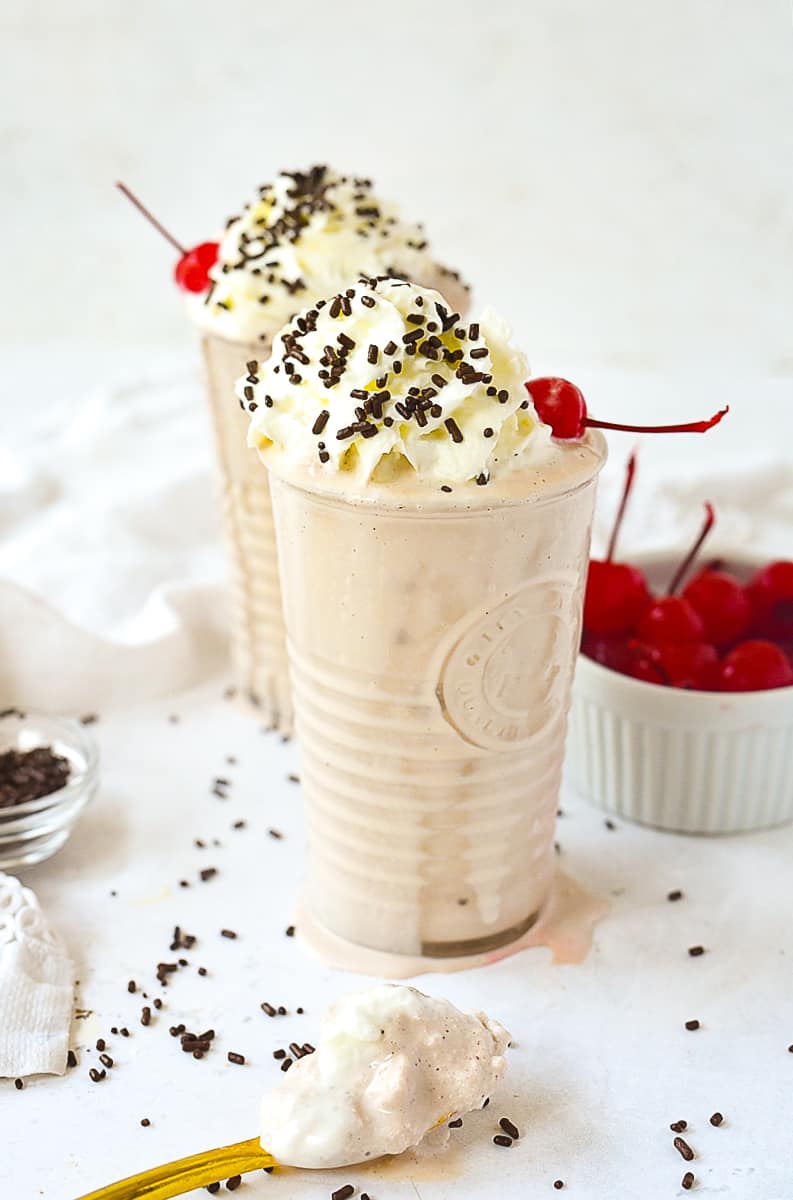 Can I Make a Milkshake Without A Blender?
No blender, no problem. Try one of these methods.
Bowl Method. Add softened ice cream into a bowl along with milk and use a whisk to blend together.
Jar Method. Put softened ice cream and milk into a jar with a lid, either a mason type jar or a blender jar. Use a spoon to smash ingredients together and then put on the lid and shake to combine.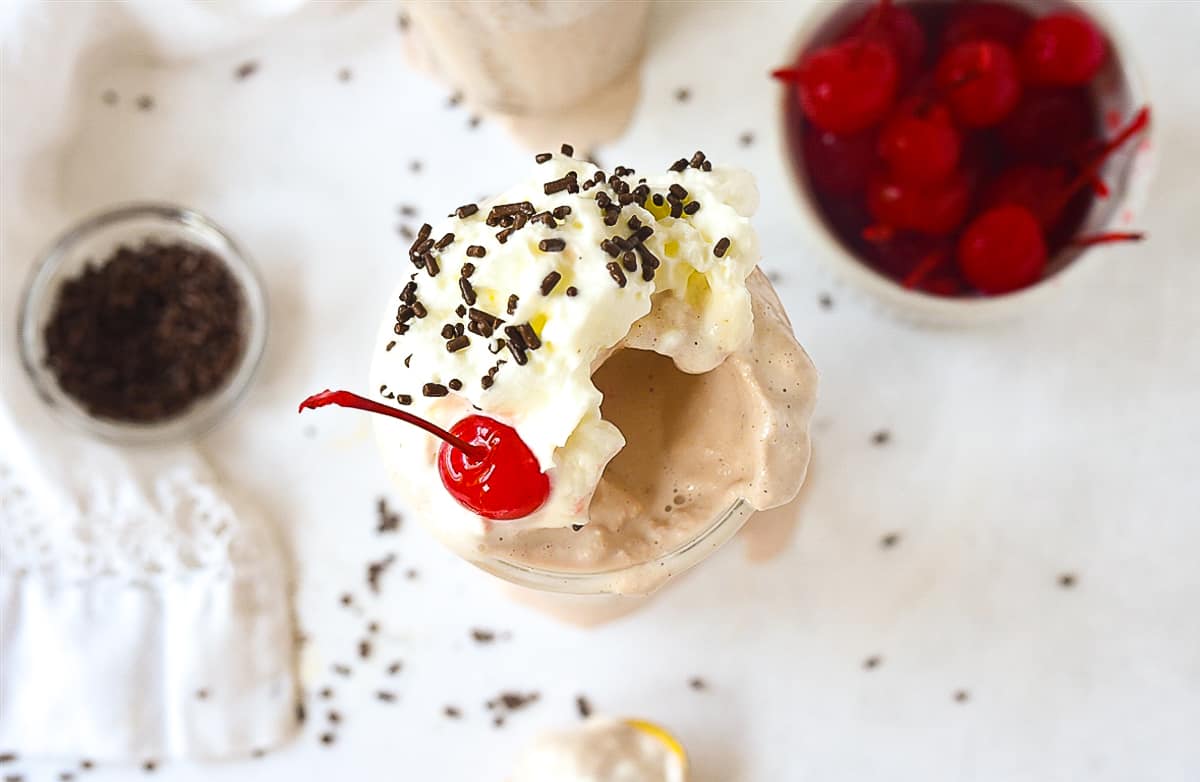 Flavor Variations
You can make a milkshake using any flavor of ice cream you like along with either white or chocolate milk.
I like to add things into my milkshake for extra flavor and texture such as chocolate chips or cookies. They add flavor and texture.
I have also blended in cupcakes and leftover pie! Get crazy!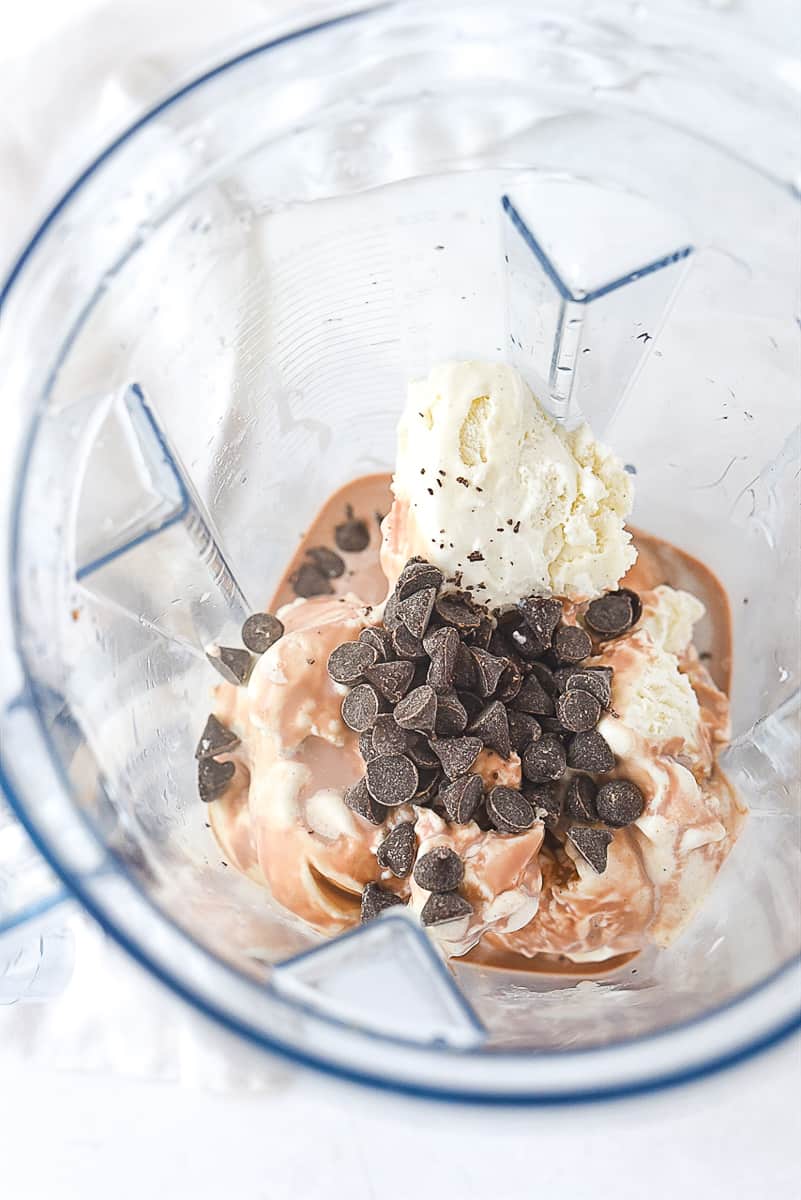 Best Milkshake Toppings
You can get as creative as you like with this one! Of course the traditional topping is whipped cream with a cherry and maybe a few sprinkles but try some of these other options. I usually add in about 1/4 cup of any mix in.
Malt. Add in powdered malt for an old fashioned chocolate malt!
Cookies: Crushed cookie crumbs (Oreos, chocolate chip, oatmeal etc.)
Sauces: Caramel, strawberry, berry, hot fudge, chocolate, pineapple
Nuts: toasted peanuts, slivered almonds, crushed pecans
Fruit: cherries, bananas, berries
Candies: Sprinkles, M & M's, nonpareils, skittles, Nerds, chocolate chips, crushed peppermint candies.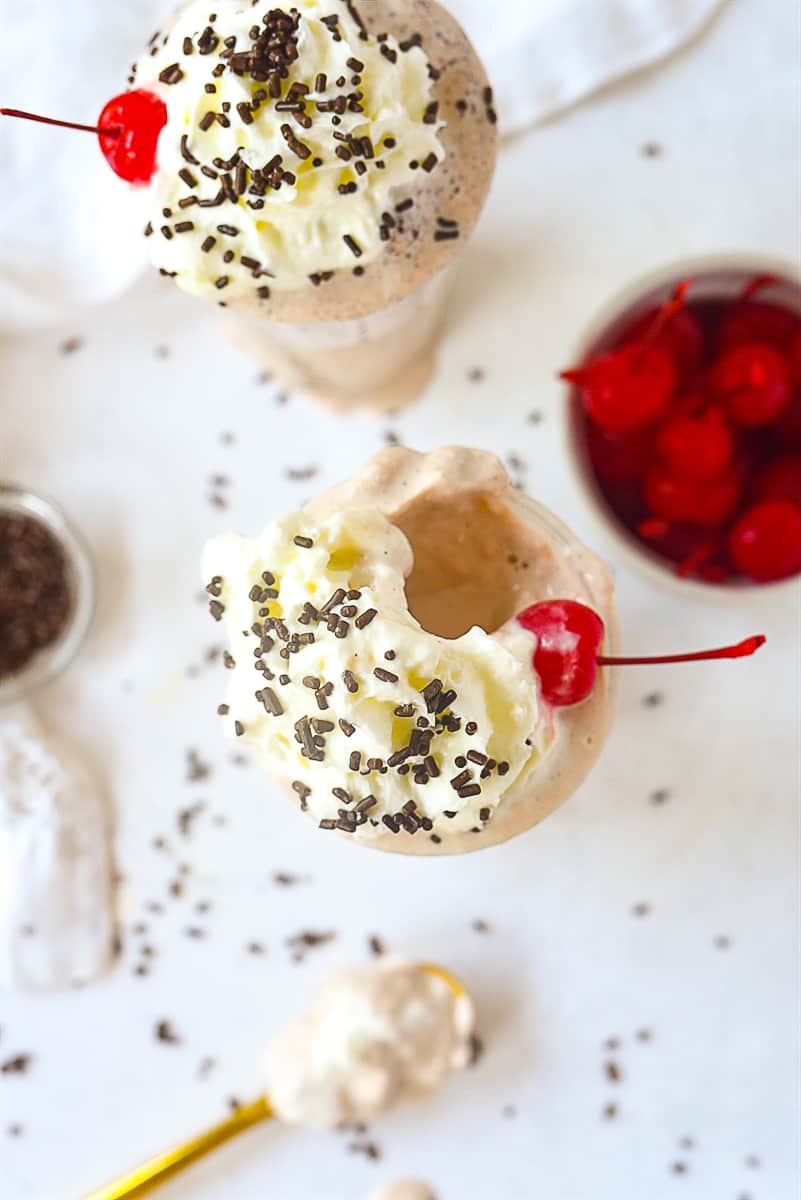 Some of my other favorite ice cream treats include: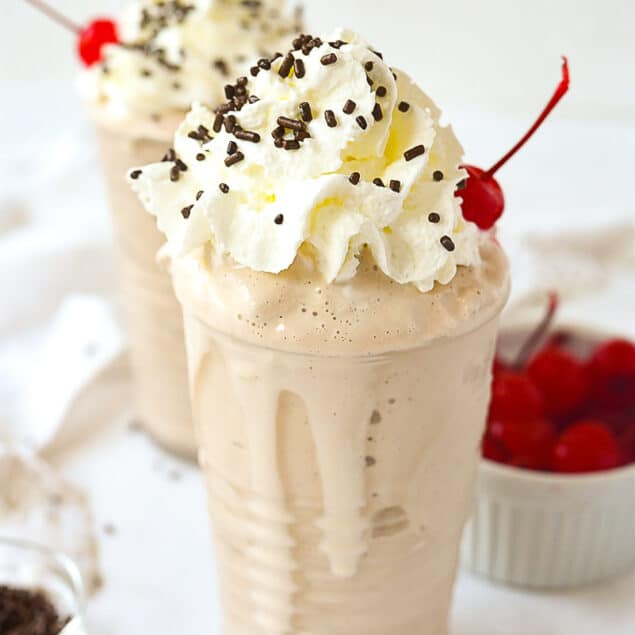 How to Make a Milkshake
A creamy, delicious milkshake is perfect anytime. Sharing all my tips for how to make a milkshake combining your favorite flavor ice cream and milk.
Ingredients
2 cups ice cream flavor of choice
1/2 cup milk white or chocolate
whipped cream
cherry
Instructions
Add ice cream and milk to blender.

Blend until smooth and thick.

Put into glass and garnish with whipped cream and a cherry
Nutrition Facts:
Calories: 1196kcal (60%) Carbohydrates: 181g (60%) Protein: 24g (48%) Fat: 47g (72%) Saturated Fat: 13g (81%) Polyunsaturated Fat: 11g Monounsaturated Fat: 14g Cholesterol: 112mg (37%) Sodium: 663mg (29%) Potassium: 705mg (20%) Sugar: 96g (107%) Vitamin A: 1381IU (28%) Calcium: 516mg (52%) Iron: 1mg (6%)
* Disclaimer: All nutrition information are estimates only. Read full disclosure here.