A Grilled Cheese Bar is so easy to put together and your guests will love creating their own grilled cheese sandwich.
I love a party where your guests help with the cooking. A Waffle Bar is another fun party idea or have your guests make their own crepes with this Crepe Bar idea. Build your own Nachos Bar is another fun party idea.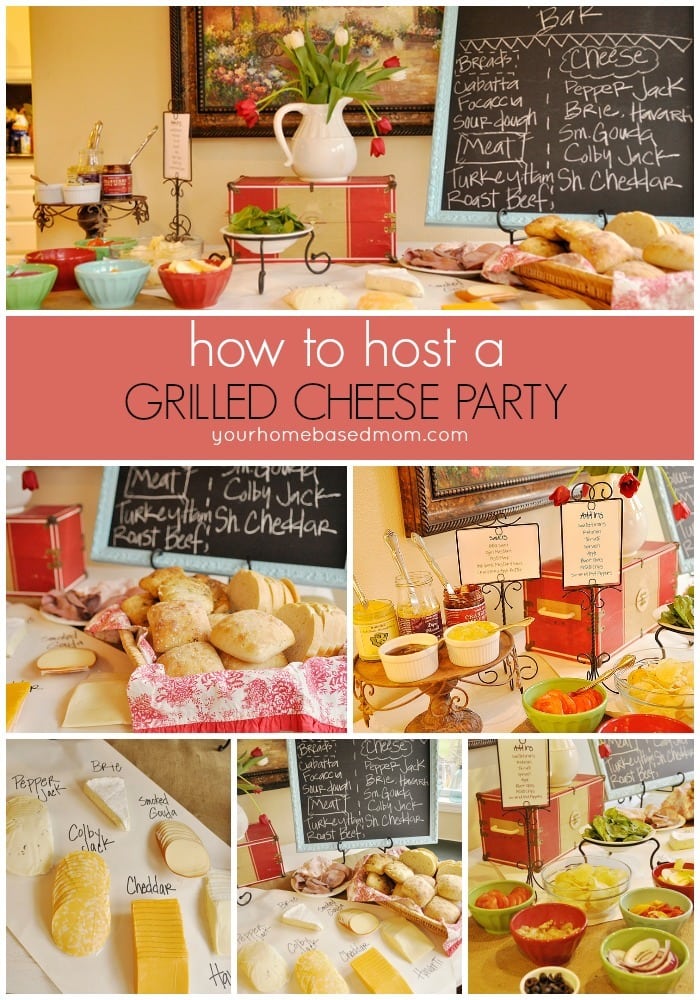 If you are looking for an easy dinner party idea, a Grilled Cheese Bar is the way to go. All you have to do is gather the ingredients and then let your guests go to work creating their own combinations and cooking their own food!
The key to success is variety! I put together a fun assortment of ingredients and then let my guests create.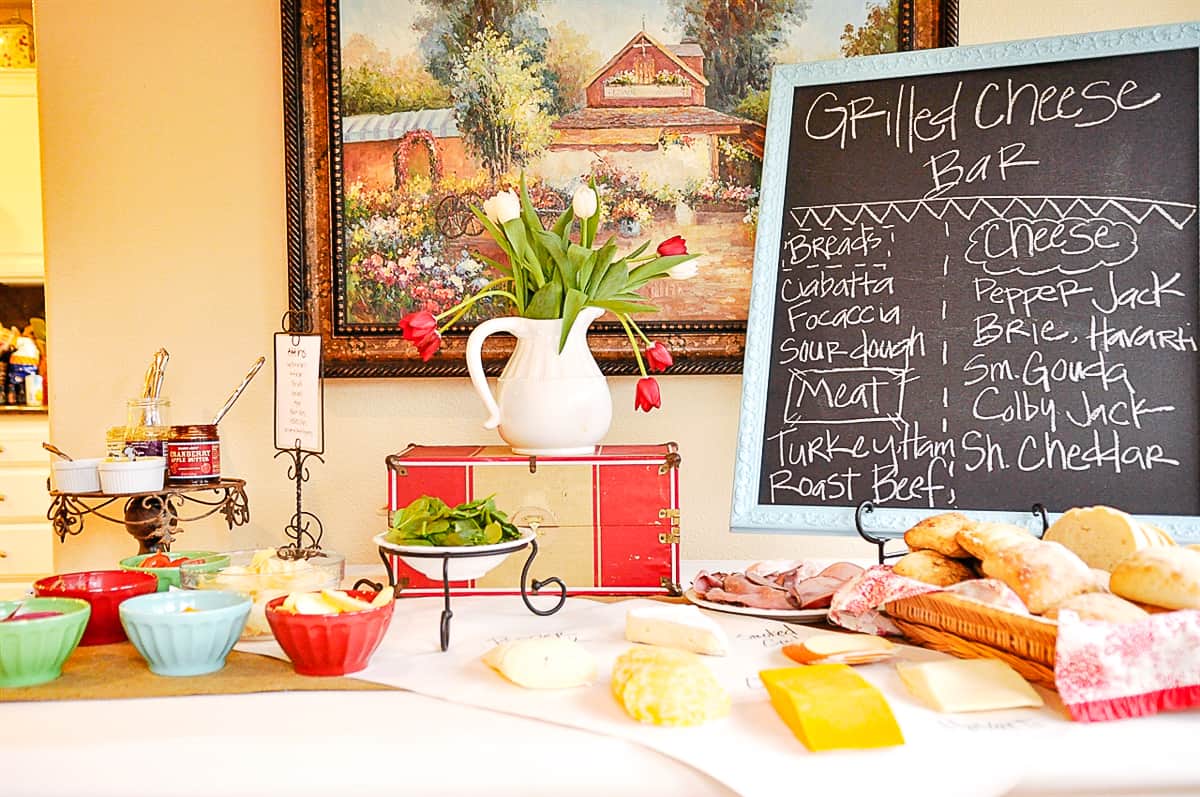 Grilled Cheese Bar Ingredients
Cheese
Bread
Meat
Condiments
Add ons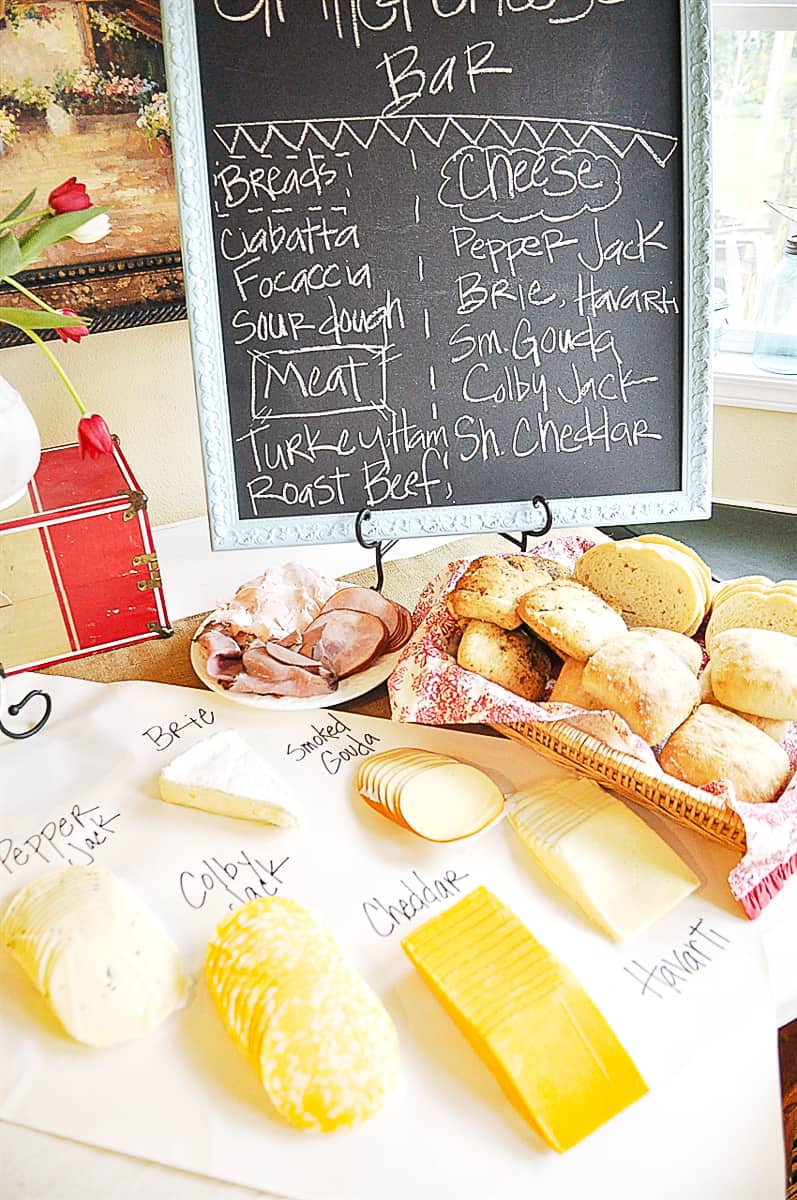 What Kind of Cheese Do I Use for Grilled Cheese?
We had a selection of six different kinds of cheese. I sliced the cheese to make it easy for them to grab.
Smoked cheddar
Havarti
Brie
Colby Jack
Pepper Jack
I rolled out some butcher paper onto the table and placed the cheese right on the paper. Then I just labeled each type of cheese with a marker. So easy and fun.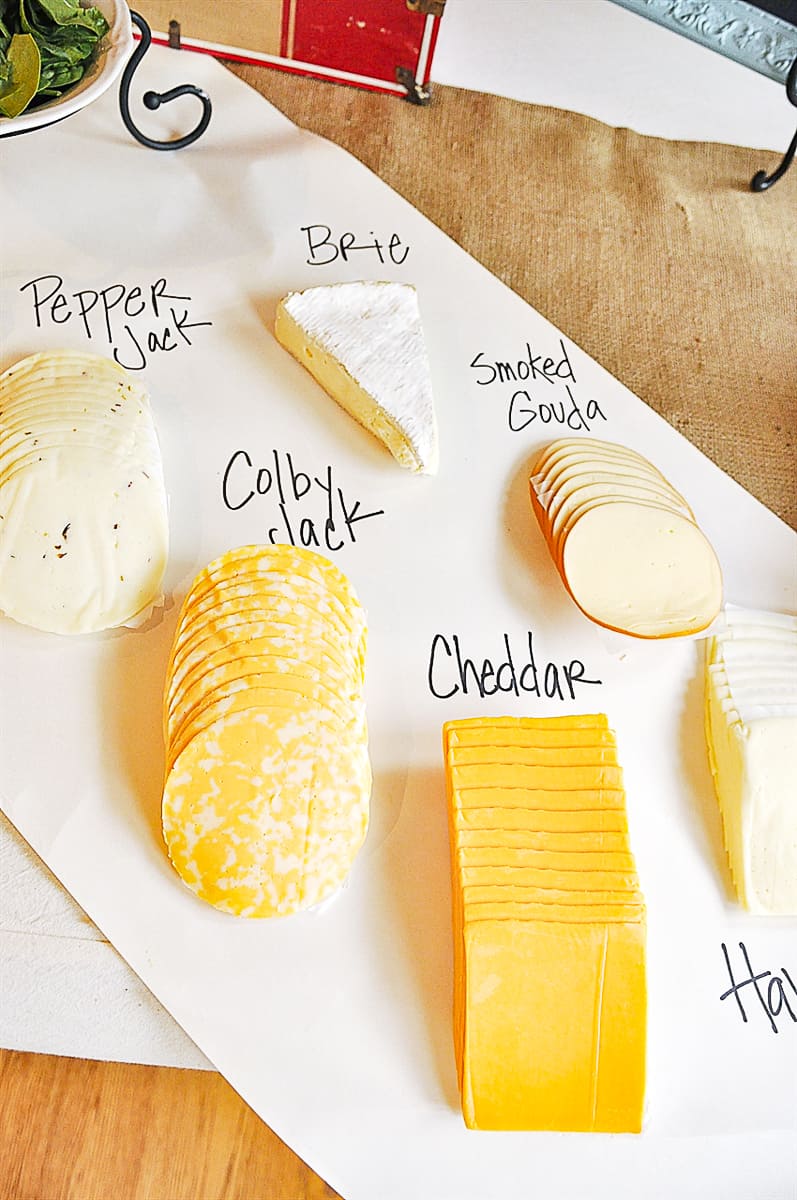 Bread for Grilled Cheese Sandwich
Having a selection of different breads makes it fun. We went with sourdough, herbed focaccia and ciabatta.
Meat for Grilled Cheese Sandwich
Turkey
Ham
Roast Beef
Pepperoni
Prosciutto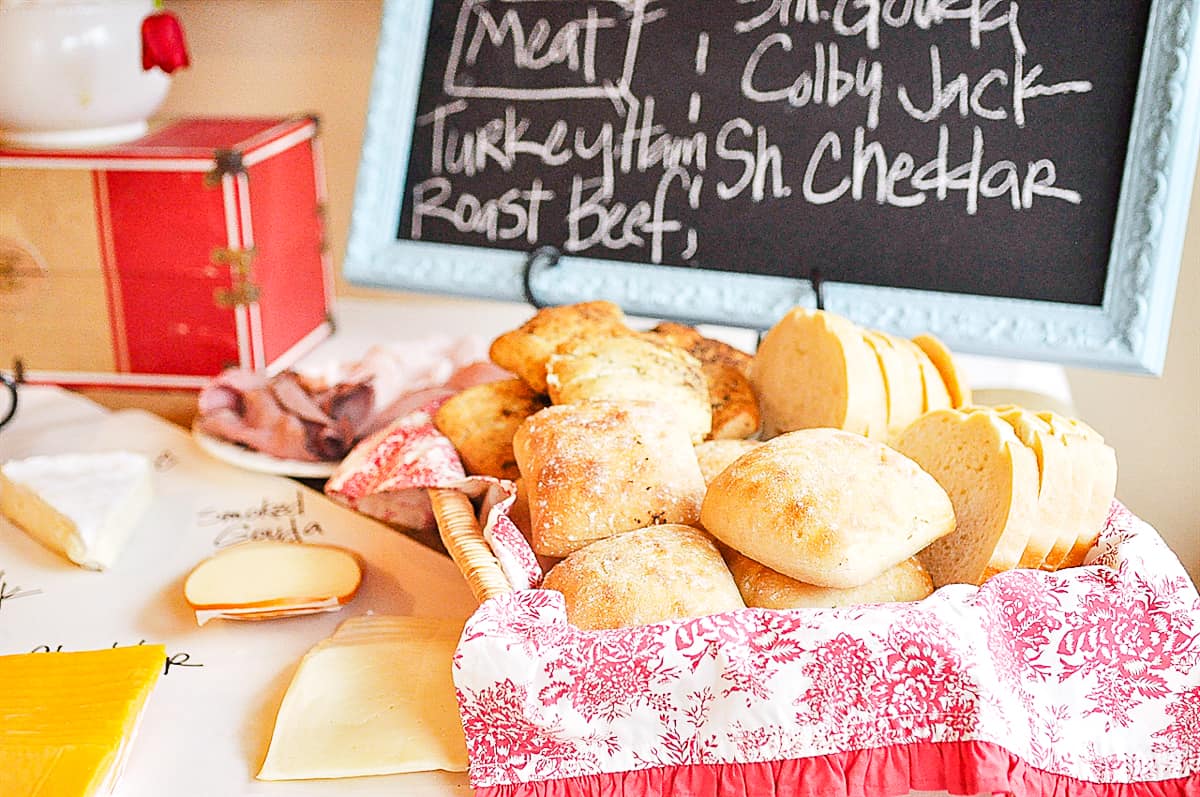 Grilled Cheese Condiments
I picked up all of the condiments from Trader Joes.
BBQ Sauce
Dijon Mustard
Pesto Mayo
Aioli Garlic Mustard Sauce
Cranberry Apple Sauce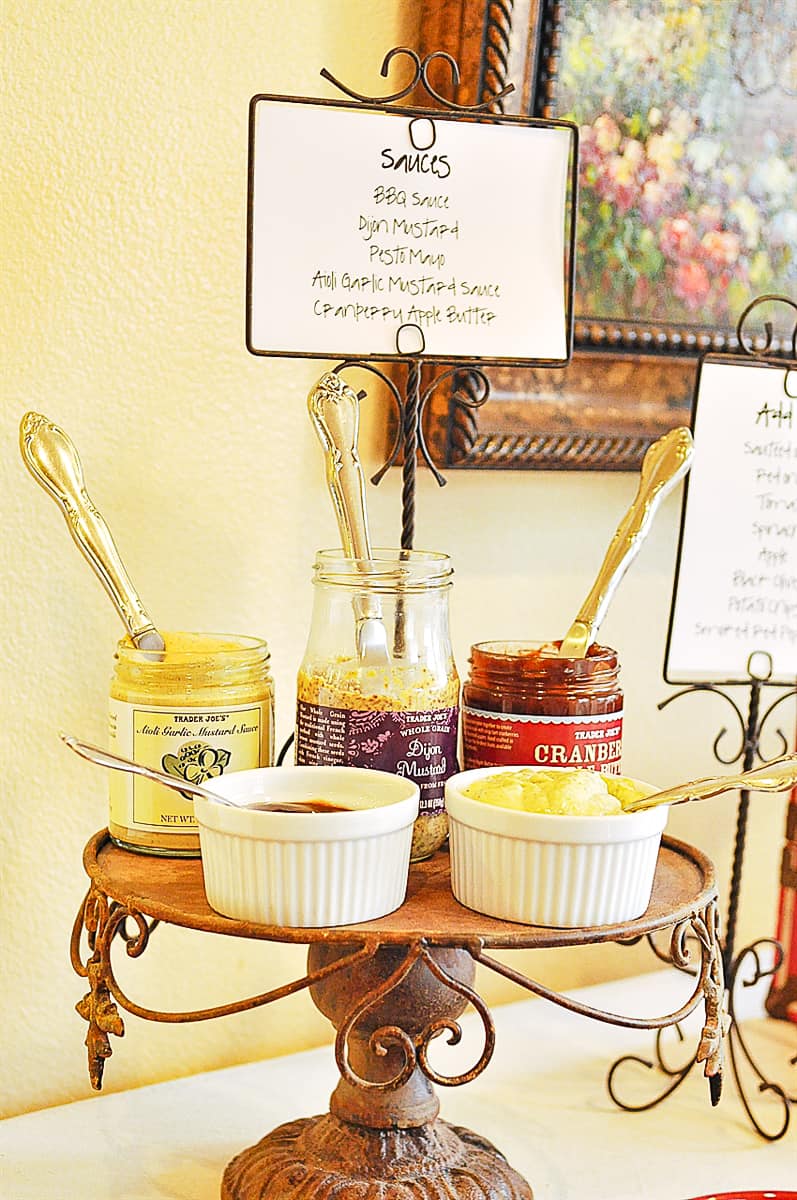 Grilled Cheese Add Ons
Potato Chips – yes, they are amazing on a grilled cheese sandwich.
Caramelized onions
Roasted red peppers
Black Olives
Spinach
Tomatoes
Apple Slices
Red Onions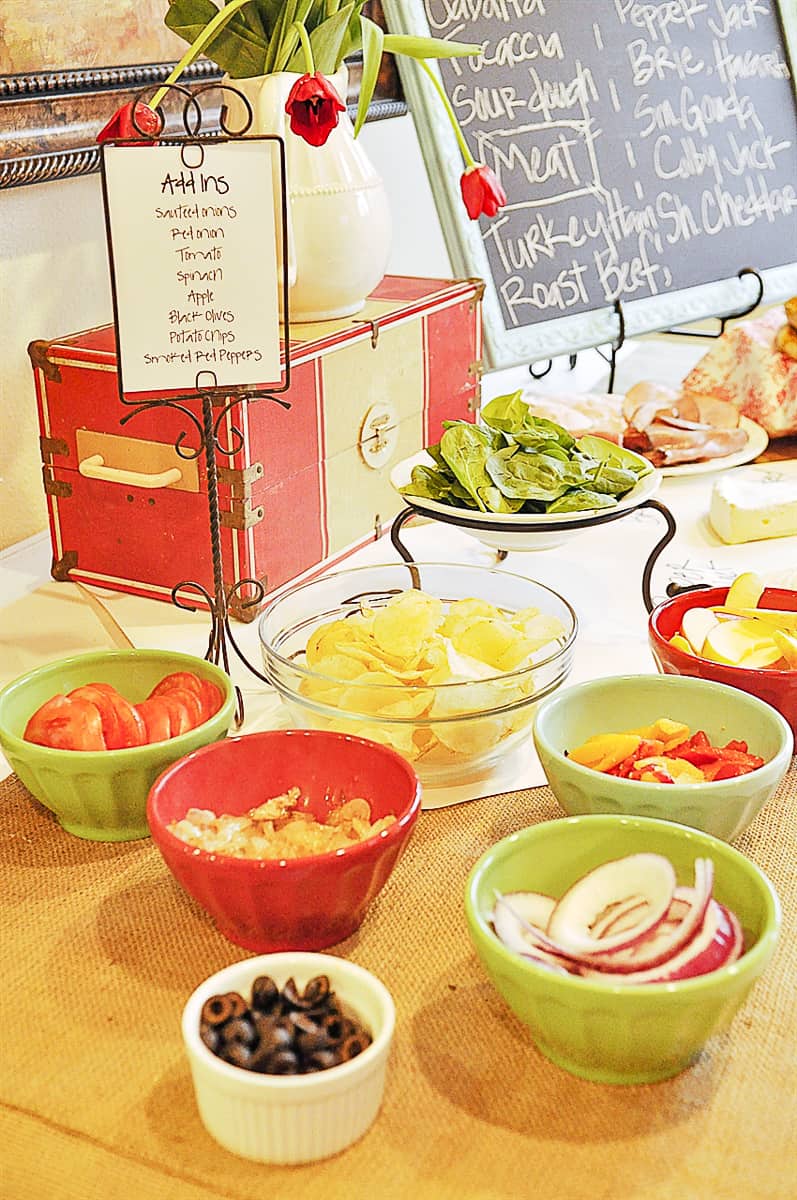 The fun part was just seeing all the fun combinations that people put together.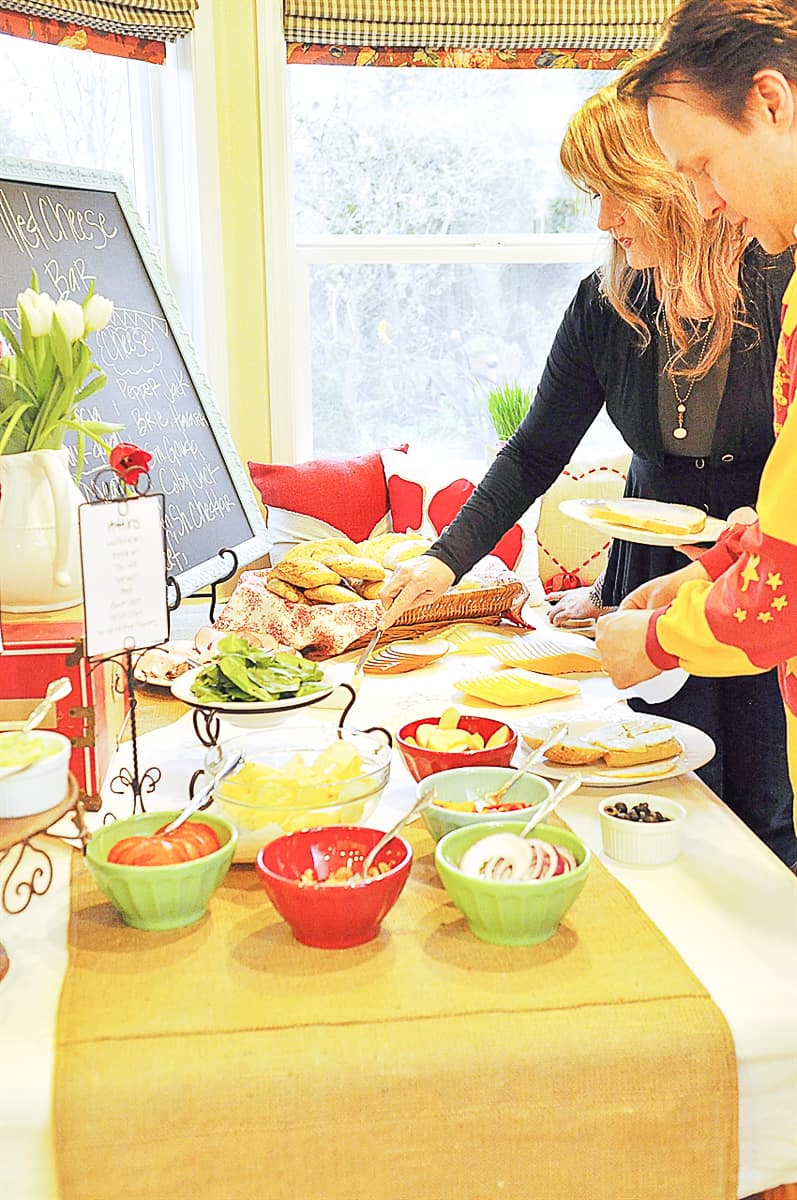 How to Create a Grilled Cheese Party
I had two panini grills lined up, heated and ready to go. I also had some olive oil and a brush that they could give the bread a nice little coating before putting it on the grill. If you don't have a panini grill you could use a frying pan, an electric skillet or griddle. Whatever you normally cook your grilled cheese sandwich in.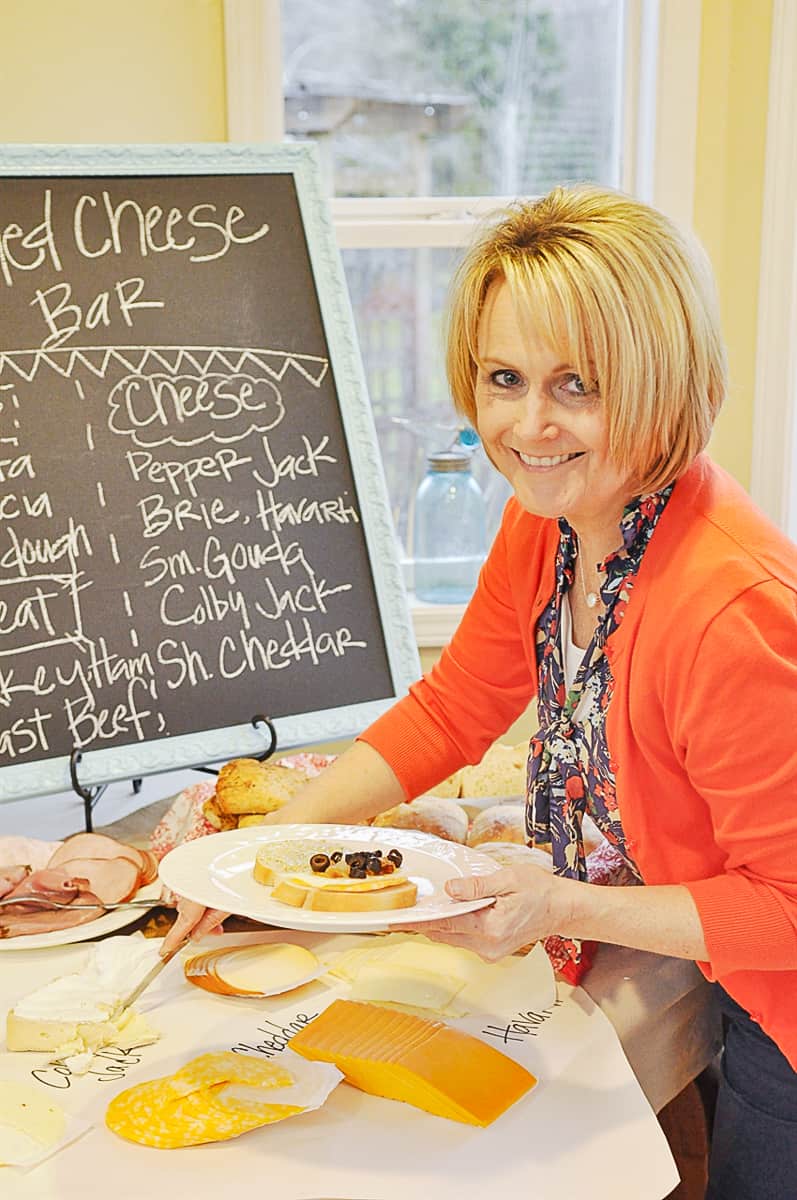 I think this may have been one of the easiest dinner parties I have ever done. Once I had all the ingredients assembled I was finished. The guests did the rest of the work and made their own dinner.
For all of my other favorite kitchen products and tools visit my Amazon Store.
Did you know I wrote a cookbook? Check out the Holiday Slow Cooker Cookbook for 100 delicious recipes.