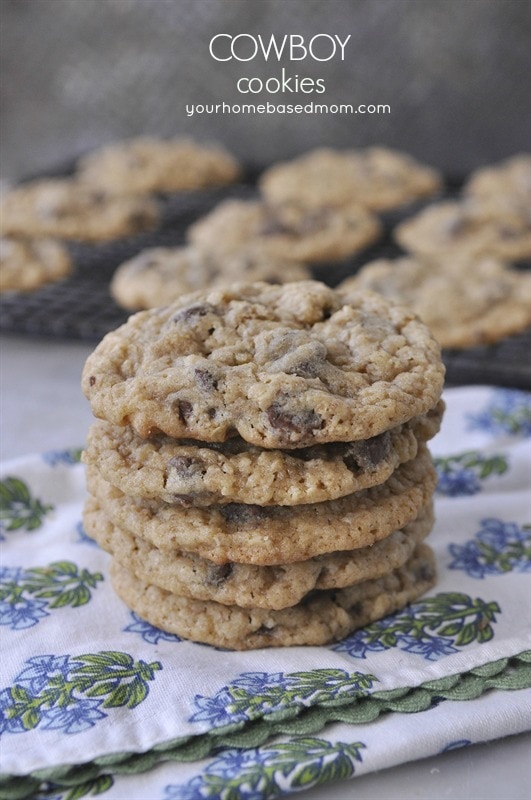 Today is the first day of school here in the Pacific Northwest.  I realize some of you have been in school for almost in a month but we start late, always the day after Labor Day.  The first day of school means one thing at my house – chocolate chip cookies.  For many years I made chocolate chip cookies on the first day of school to welcome my kids home.  There is nothing better than a warm chocolate chip cookie and a cold glass of milk to welcome them home and get them talking about their day.
Even though there is no one currently living at my house that will be starting school today I still felt the need to make chocolate chip cookies.  Just wish I could ship some to that college girl of mine who will be starting school tomorrow.
I actually made t hese cookies over the weekend so I could deliver them to the neighbor kids who would be starting school today.  Because I am a bit of a chocolate chip cookie recipe collector I have quite a few good recipes to choose from but I decided that Cowboy Cookies sounded good.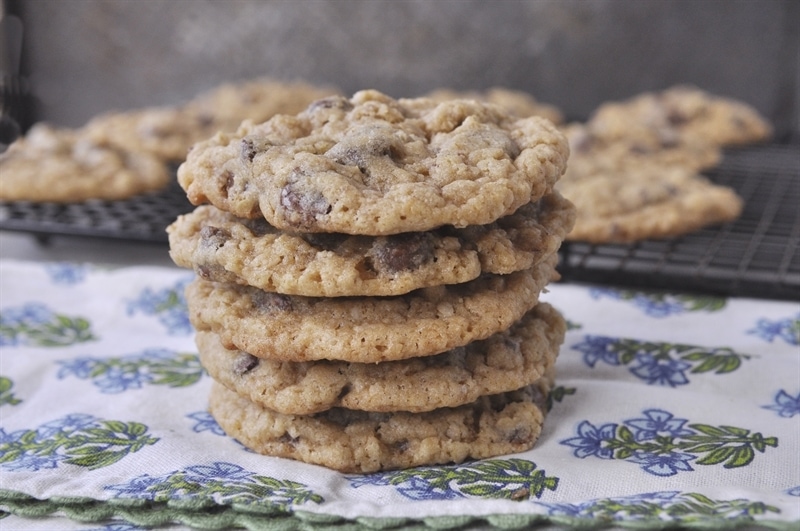 A nice soft, chewy oatmeal chocolate chip cookie.  I came here to the blog to get the recipe and realized that I had never posted this recipe before!  I was shocked.  I have been making this recipe for years and it is one that is in our Best of the Best Family Cookbook.  Shame on me for not sharing it before.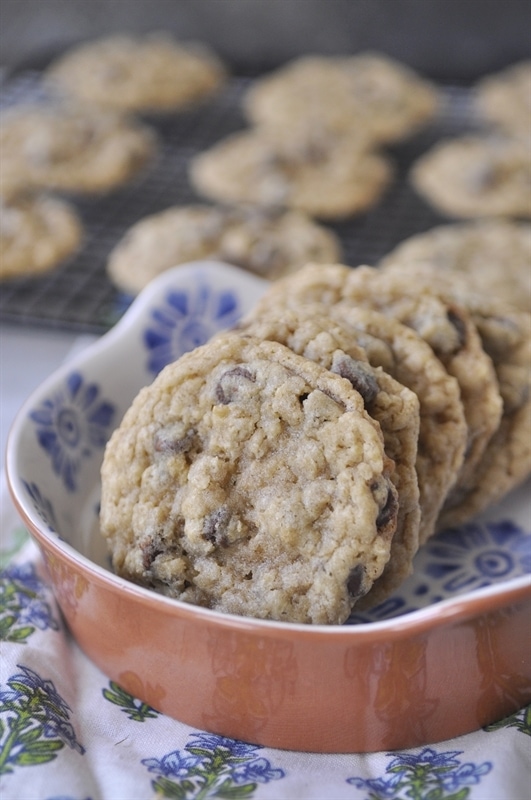 I don't know why it is called a cowboy cookie?  Anyone know?    I do know though that it is a  good chocolate chip cookie when the dough tastes as good as the baked cookie itself.  I'm not saying how much of the dough I did not make into a cookie.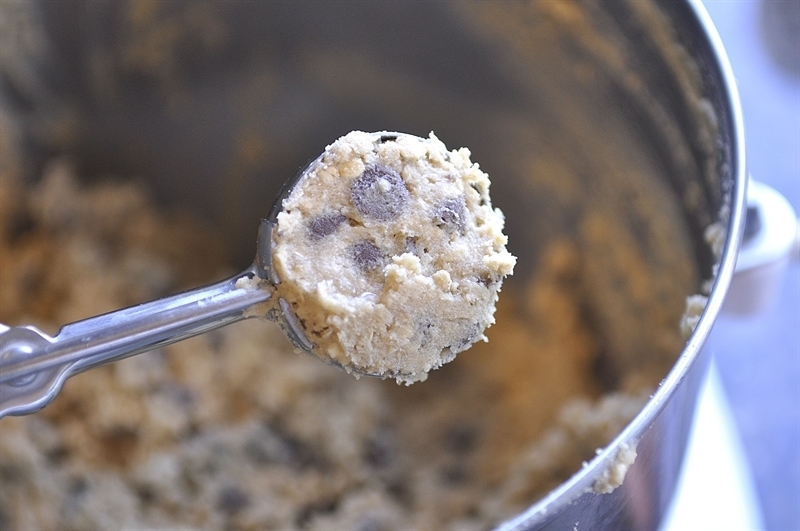 The secret to these cookies is to NOT overbake them.  You actually want them to look underbaked.  The cookies should not start to turn brown around the edges, just have an all over light brown color.  If you let them get too brown around the edges they will still be great, just not quite as soft and chewy.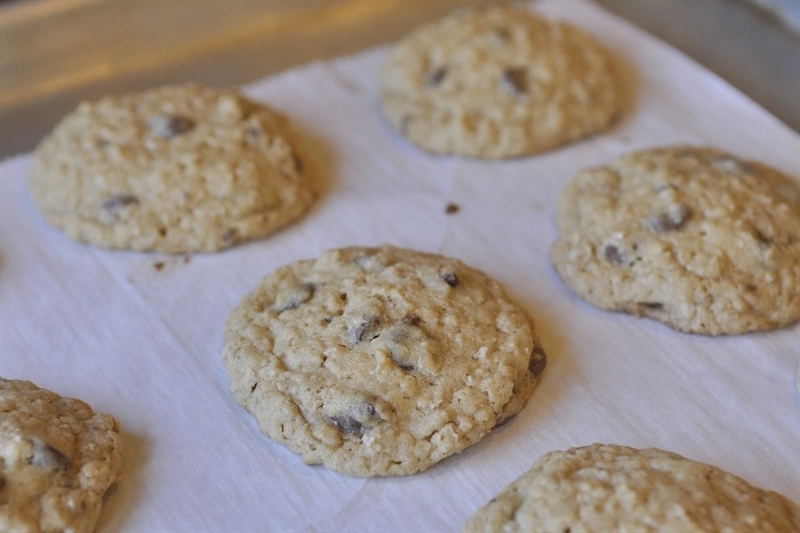 The cookies will look set (not gooey in the middle) but they will still look pretty pale.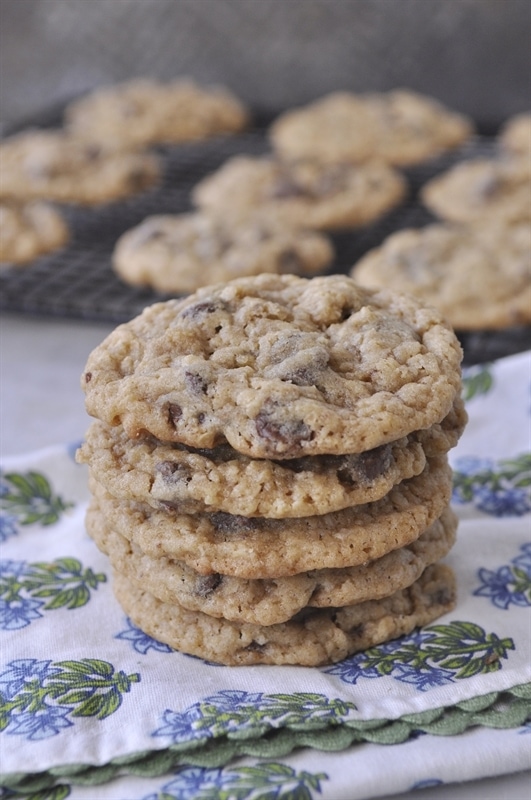 The trick to keeping them soft and chewy is to store any uneaten, if you have any uneaten cookies, in a brown paper bag.  In fact when I delivered them to the neighbor kids I took them over in a brown paper bag.  Just in case they didn't them all at one time!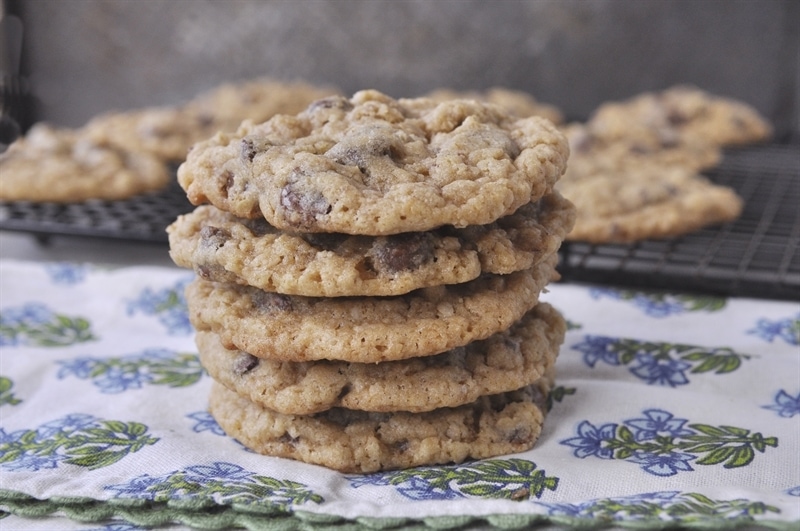 Happy first day of school kids!
For other chocolate chip cookie goodness:
Chocolate Chip Cookie  Dip – Chocolate Chip Cookie Pie – Chocolate Chip Cookie Bark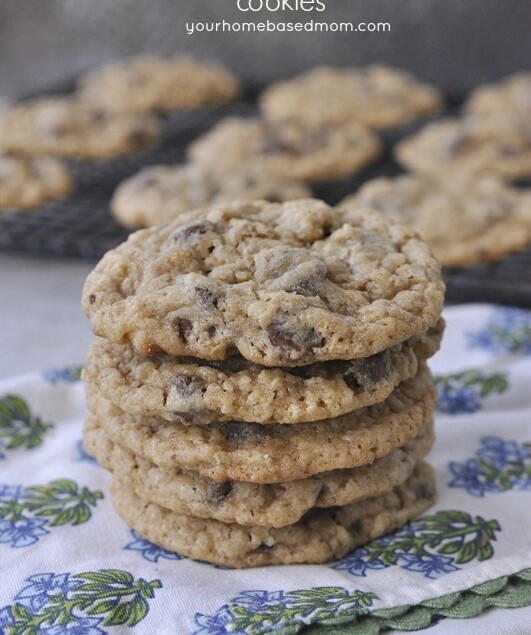 Cowboy Cookies
Ingredients
1 C dark brown sugar
1 C granulated sugar
1 C butter softenend
2 eggs
1 tsp vanilla
2 C flour
1 tsp baking powder
1/2 tsp. baking soda
1/2 tsp salt
2 C old fashioned oatmeal
1 12 oz. pkg. of milk chocolate chips.
Instructions
Cream together sugars and butter for 3 minutes or until light and fluffy.

Add in eggs and vanilla. Mix.

Add in dry ingredients except oatmeal.

Mix throughly.

Add in oatmeal and chocolate chips.

Scoop onto parchment covered cookie sheet.

Bake 7-10 minutes at 350 degrees

DO NOT overbake.

Cookies should barely be brown.

Store in a brown paper bag to keep cookie soft.
 Enjoy!
Leigh Anne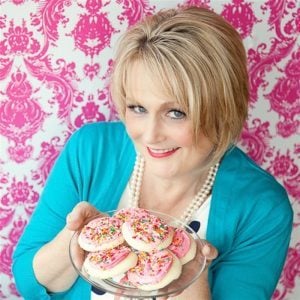 You can also visit me on Facebook, Pinterest, Twitter or Instagram.