Do you ever crave cinnamon rolls?  That sweet, gooey-ness??  Then you think about how much time is involved in making them and you just get over it?
Well, I have the perfect solution!  Make a cinnamon roll cake.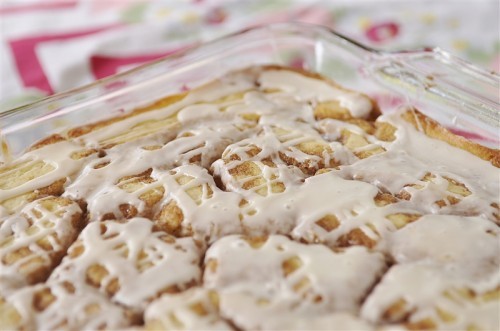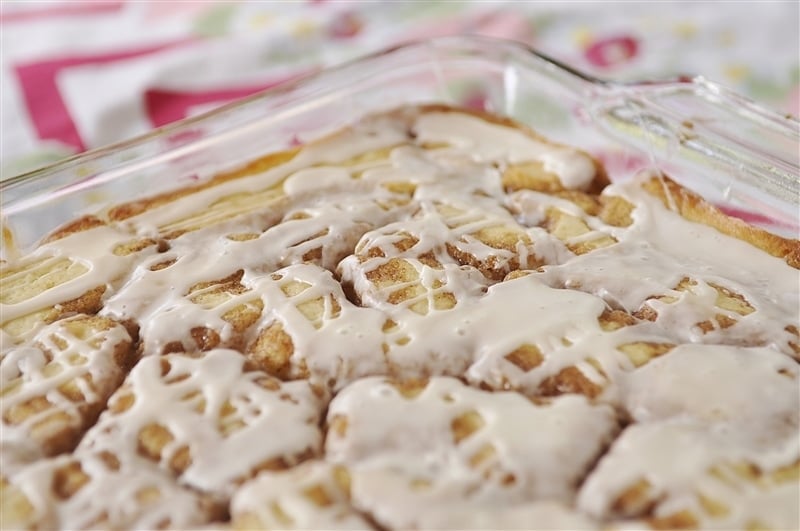 You get all the same sweetness and gooey-ness in so much less time!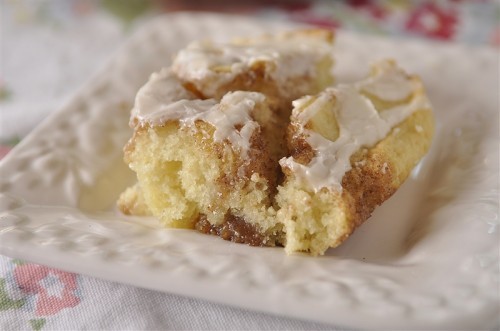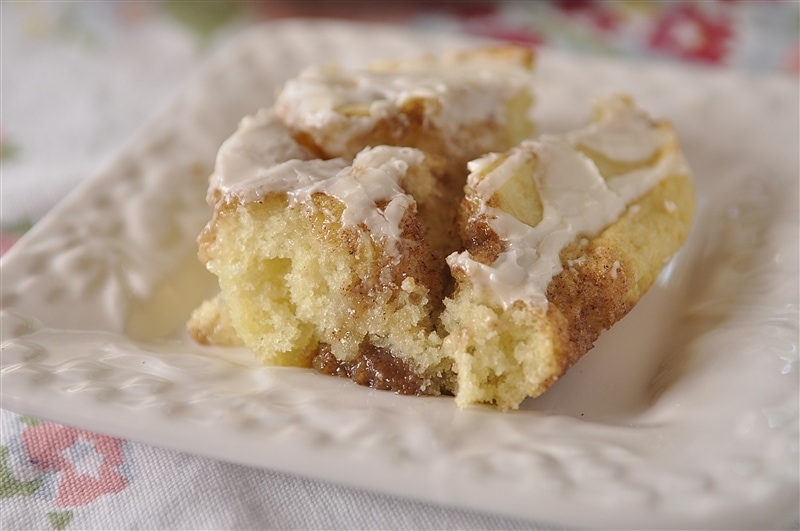 I took the cake to a potluck dinner we were invited to and brought home an empty pan.  In fact we were scrapping the sides of the pan as I left, trying to get every last bit of yumminess out of the pan!!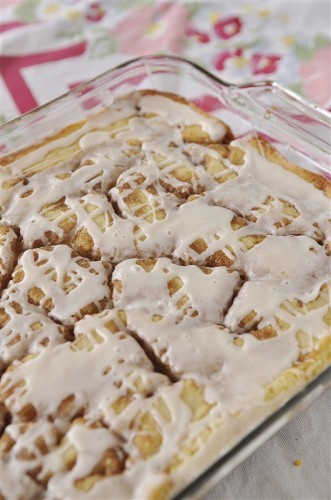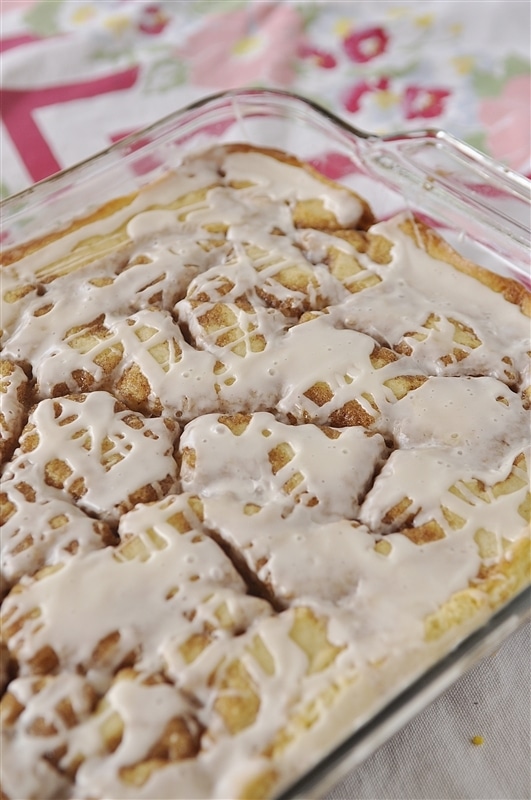 I found the recipe over at Pinterest.  One of my newest addictions.  If you haven't checked it out you should!  If you need an invite to join let me know.  It's a great way to keep track of all those great recipes and ideas you find on your favorite blogs.  (Hint:  Feel free to pin any of mine!!)
The recipe came from Cookin' Up North who got it from someone else, who got it from…. You know how it works here in the blog world.
Be sure and time it so you can eat this cake warm – everyone knows a cinnamon roll tastes better warm!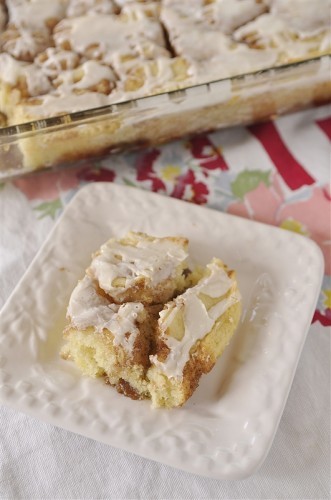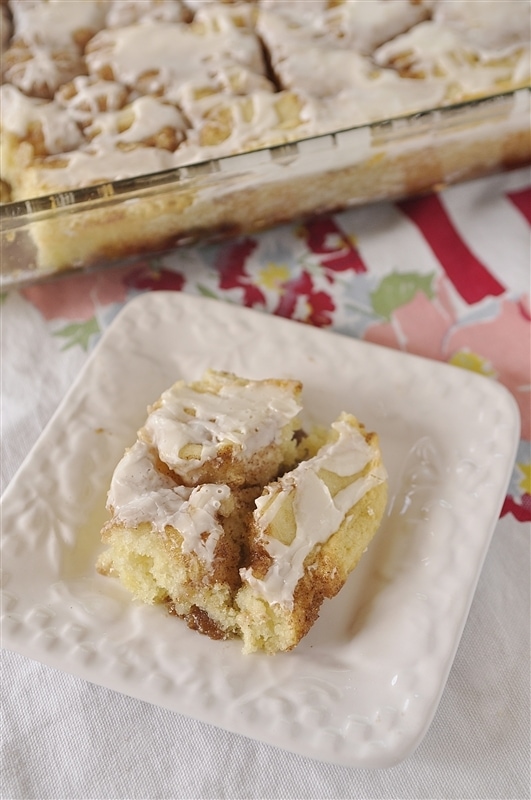 Cinnamon Roll Cake
Cake:
3 c. flour
1/4 tsp.salt
1 c. sugar
4 tsp. baking powder
1 1/2 c. milk
2 eggs
2 tsp. vanilla
1/2 c. butter, melted
Topping:
1 c. butter, softened
1 c. brown sugar
2 Tbsp. flour
1 Tbsp. cinnamon
Mix everything together except for the butter. Slowly stir in the melted butter and pour into a greased 9×13 pan. For the topping, mix all the ingredients together until well combined. Drop evenly over the batter and swirl with a knife. Bake at 350 for 28-32 minutes.
Glaze:
2 c. powdered sugar
5 Tbsp. milk
1 tsp. vanilla
While warm drizzle the glaze over the cake.
Stay Updated!
Need more recipes and creative ideas? Sign up and get a FREE copy of my ebook! Do you think your friends would love this too? Please share my blog with them. Thanks!