One of my favorite ways to do food at a party is to allow my guests to assemble their food themselves.
A Nacho Bar is the perfect build your own meal for your upcoming football parties.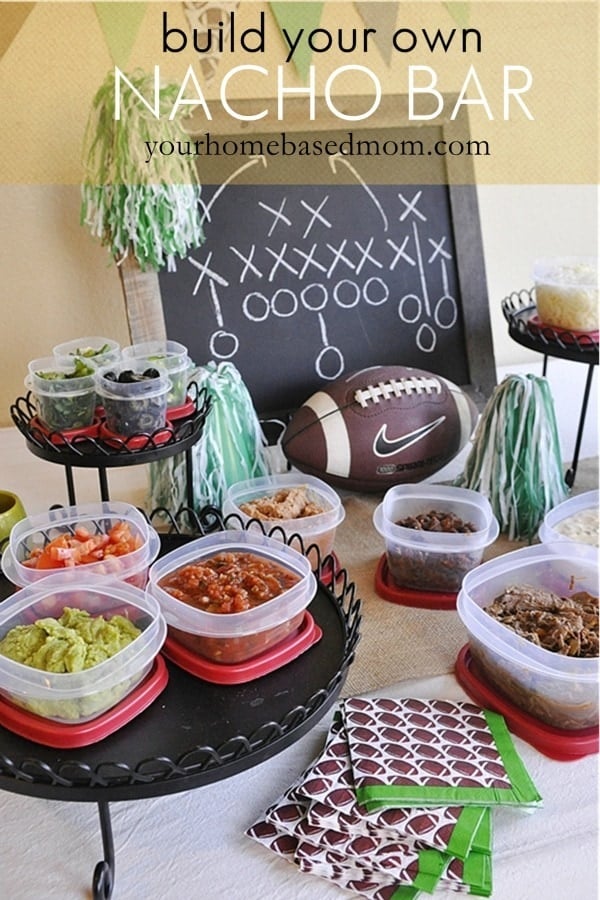 I provided an assortment of toppings for my guest to build their own nachos.  People love to design their own food! To make the setup and the clean up easier for everyone I used
these great Rubbermaid Easy Find Lid products.  I picked them up at Target using one of the great coupons  you can print at home and use to purchase your own containers.
The best thing about the containers is how the lid snaps right onto the bottom.  No searching for your lid when you're ready to put the food away! Because the containers come in all kinds of sizes I could use them for all my Nacho Bar toppings.
The containers held my green onions, black olives, cilantro, jalapenos,  fresh tomatoes, guacamole and salsa.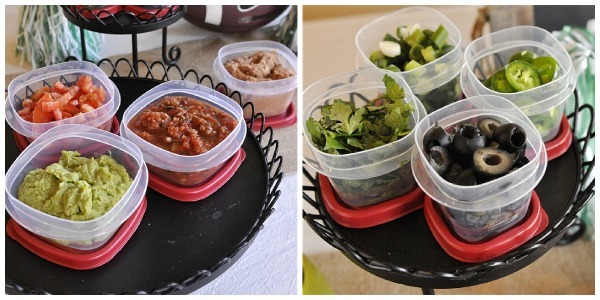 Then there was also the refried beans, Cafe Rio black beans, cheddar cheese, monterey jack cheese, mexican spiced beef (recipe coming) and chili con queso dip (see below)
I loved how there was a container for everything and it made set up on the table so easy.  I could prep everything ahead of time and then just keep it in the refrigerator until the party was ready to start.  Those things that needed to be heated up could be popped in the microwave right in their containers.

Build Your Own Nacho Bar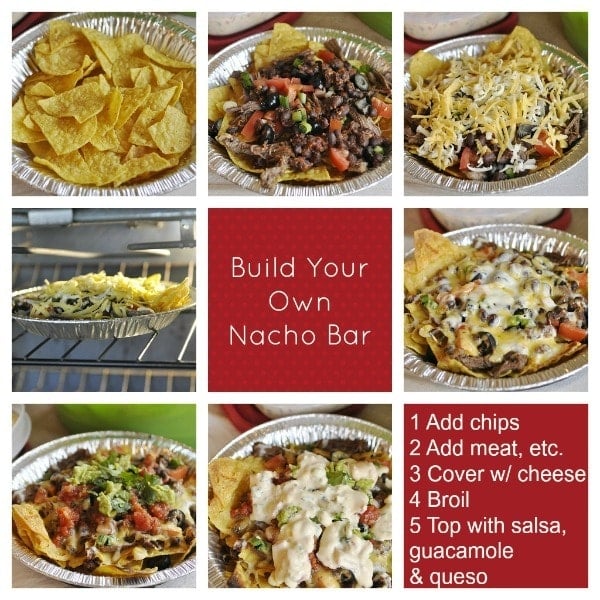 Let your guests have fun and get creative.  I used aluminum pie tins from the Dollar Store as our plates.  They go right into the oven under the broiler.  You may want to provide a plate to put it on when it comes out of the oven but it really wasn't that hot when it came out.  Just leave it in long enough for the cheese to melt.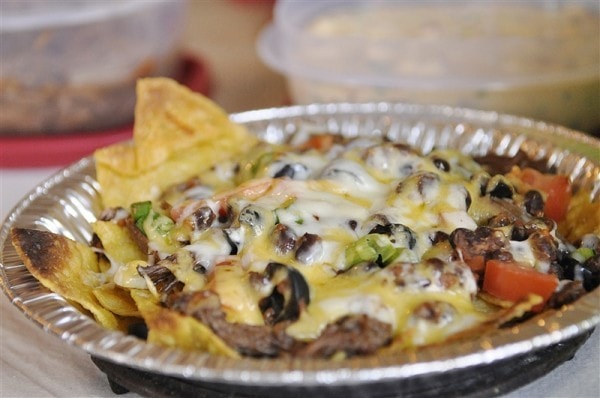 Then garnish away with guacamole, salsa or my personal favorite  Queso dip.  I love this on nachos or just as a dip for chips.  It is the perfect addition to any football viewing party!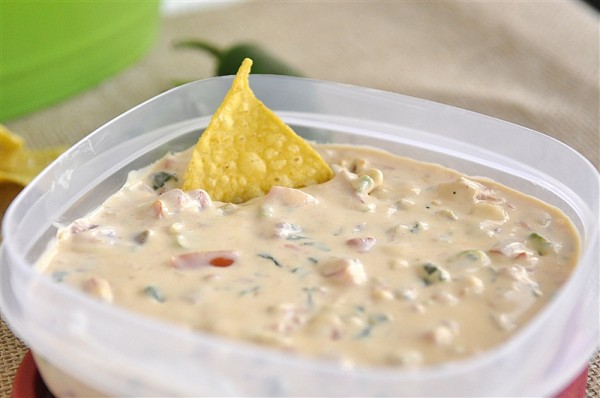 After the party was all over it was so easy to just pop the lids on everything and put them back in the refrigerator – leftovers for the next day!  As empty nesters we tend to have a lot of leftovers so I know these Rubbermaid containers are going to get a lot of use.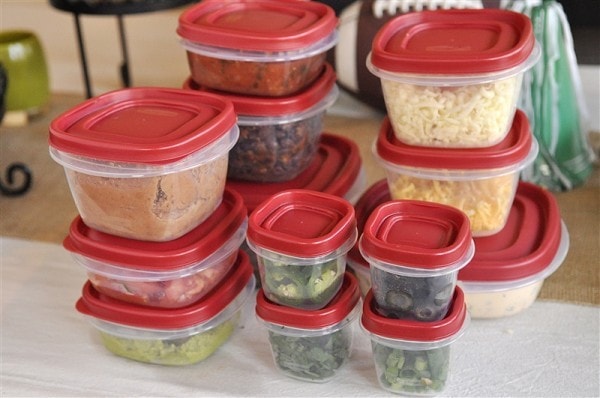 Love a party that is fun for everyone and easy on the hostess!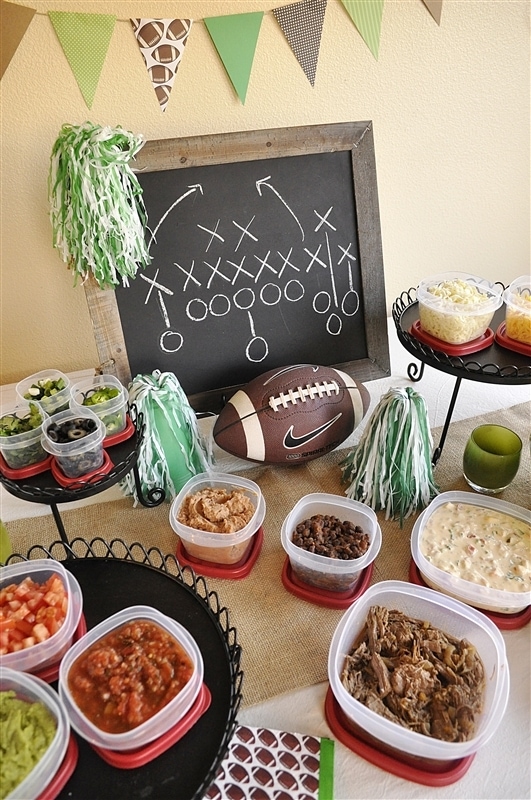 You can follow Rubbermaid on Twitter, Facebook, and Pinterest for ideas on how to use their products.
Not here's that Chili Con Queso Dip Recipe!!
Chili Con Queso Dip
Ingredients
1/2 lb. Velveeta Cheese
8 oz. cream cheese
1 10 oz. can Rotel Tomatoes
1 4 oz. can of green chilies
2-3 fresh tomatoes chopped
4 green onions chopped
1-4 jalapeno peppers chopped (to taste)
2-3 fresh garlic cloves minced
1/2 bunch cilantro chopped
Instructions
Melt cheese together in a container in the microwave

Stir in other ingredients

Serve warm
This post  is part of a social shopper marketing insight campaign with Pollinate Media Group™, but all my opinions are my own.