A fun thanksgiving tradition…..candy corn blessings.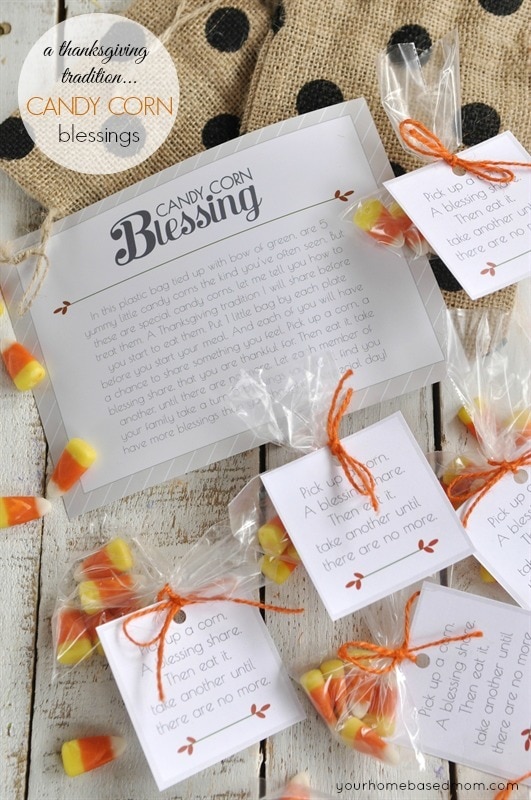 Being the candy corn lover I am, I do consider it a blessing in my life. But that really isn't what today's post is about. Candy Corn Blessings is a fun tradition our family has been doing at the Thanksgiving dinner table for years. In fact I shared this idea with you back in 2008 but today you get a redone version with cute printables to use too.
At a recent church activity the girls put together enough Candy Corn Blessing Bags for each member of their family. Here is how it works.
Candy Corn Thanksgiving Tradition
When the table is set for Thanksgiving dinner, five pieces of candy corn are placed on each dinner plate. Before dinner can be served or eaten we go around the table and each person gets to name off five blessings they are grateful for. They can then eat their candy corn and their dinner! If we have a really big group we only do one or two blessings so we don't end of eating a cold dinner.
It is a sweet tradition that I love and one that keeps a gratitude attitude as part of the festivities. It is not all about the turkey.
Here is the Candy Corn Blessings instruction. Thanks to Jessika Reed who designed today's printables for you! Scroll down for the downloadable printable. Candy Corn Printable-04 Candy Corn Printable-01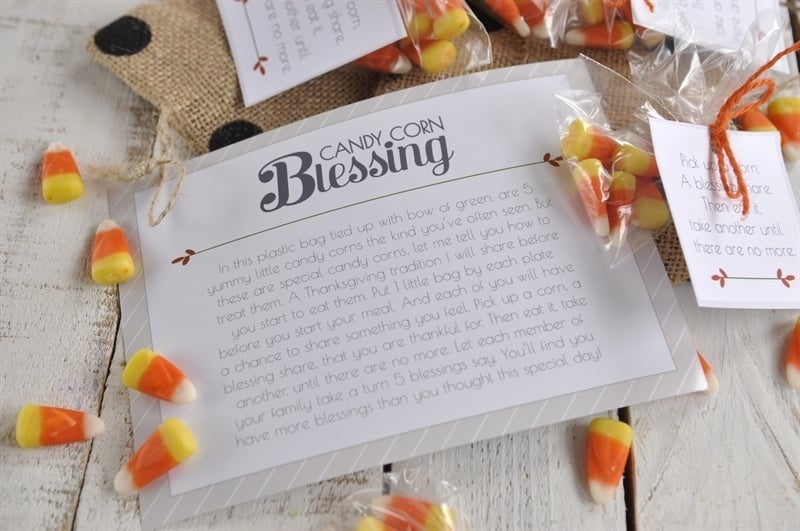 For the Activity Day girls, we put five pieces of candy corn into a small plastic bag. Then we tied it up with some string and a little tag. The poem says they are tied up with a bow of green but I didn't have any green string so we used orange!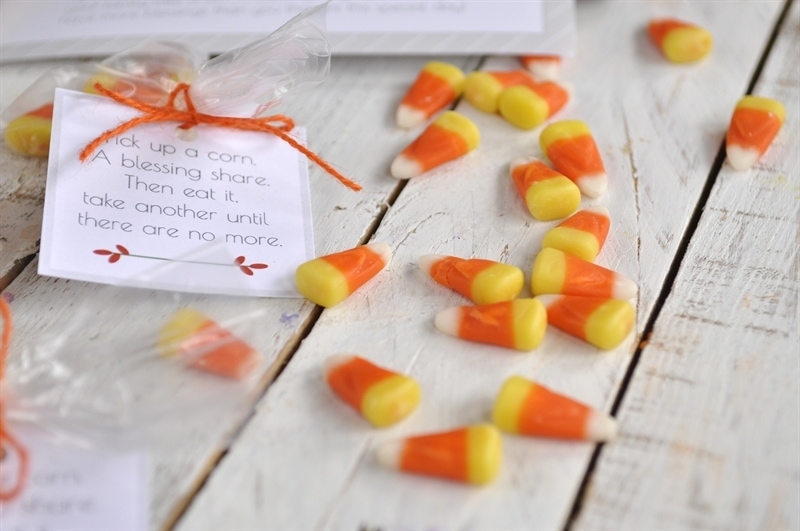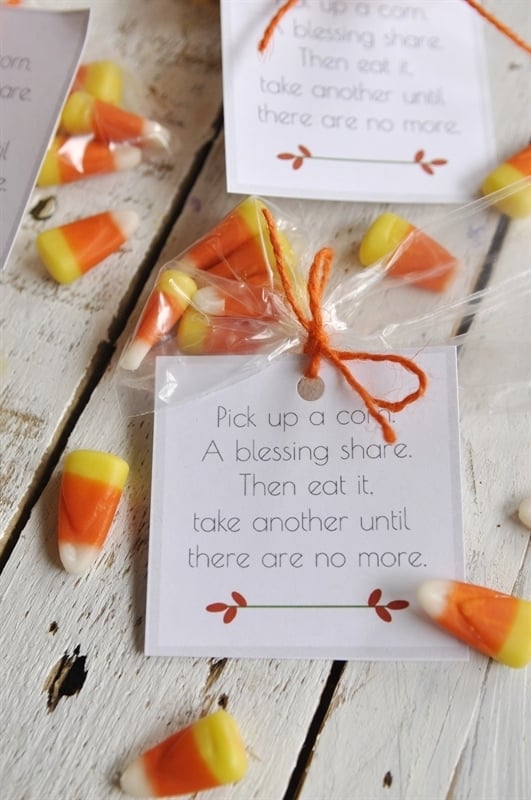 We have so much to be grateful for and it's nice to take a few minutes to pause before our holiday meal to share, out loud, what some of those things are.