An Ugly Sweater Tea Party was the perfect way to kick off the holiday season!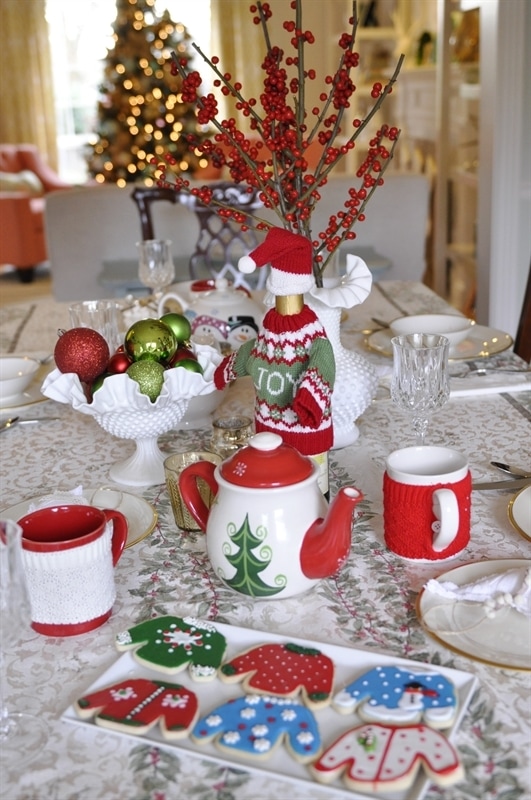 Every year my Beach Babes and I celebrate the beginning of the Christmas season with a tea party. If you are wondering what Beach Babes are, we are a group of five women who have been friends for over 20 years. The first time we got together and did something we went to the beach and thus the Beach Babe name was born. I love these women and am so grateful to have them in my life. Every woman should have a group of Beach Babes in their life. We are a diverse group of women who love each other for their differences.

This year was my turn to host our annual Christmas tea party. I decided it might be fun to have a themed tea party. I decided on an Ugly Sweater Tea Party.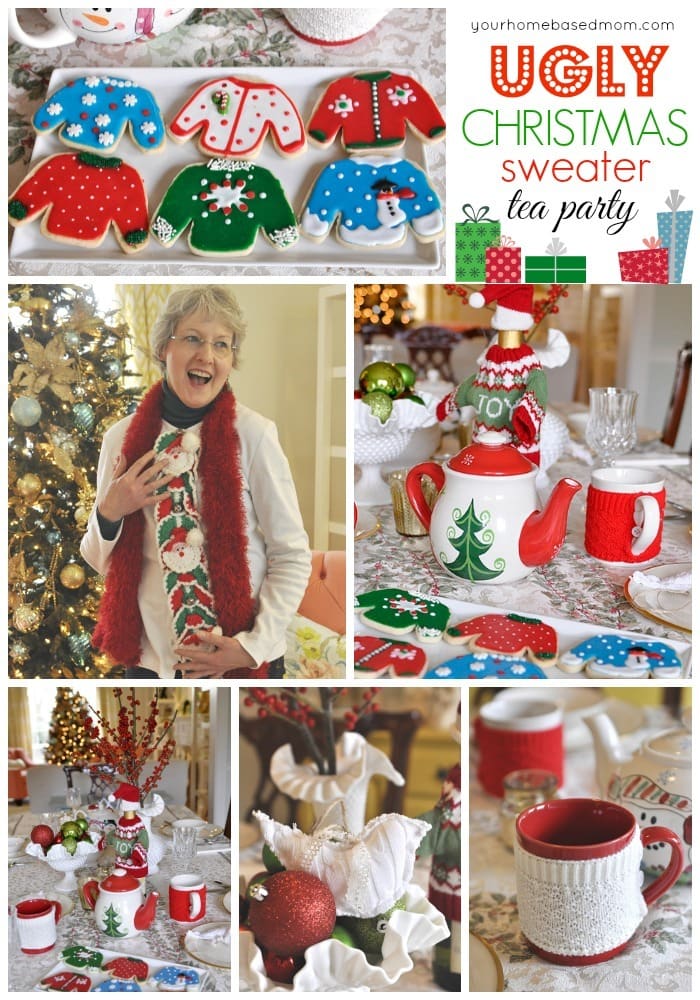 Several weeks ago I was doing a little shopping at Target and found these cute little sweater covered mugs and my theme was born. How much fun would an Ugly Sweater Tea Party be and these mugs would be perfect for our tea.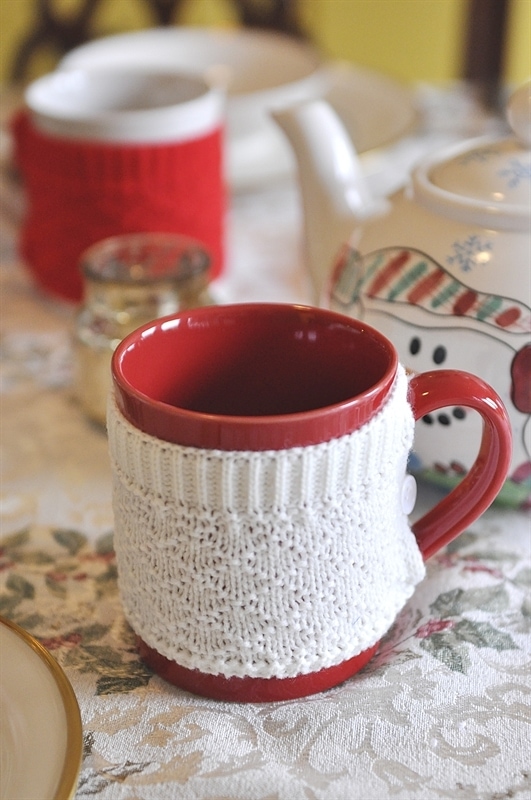 I emailed my Beach Babes about the idea and they jumped right on board. They all arrived in their ugly Christmas sweaters. I think my friend April wins the prize for the most creative and the tackiest Christmas sweater.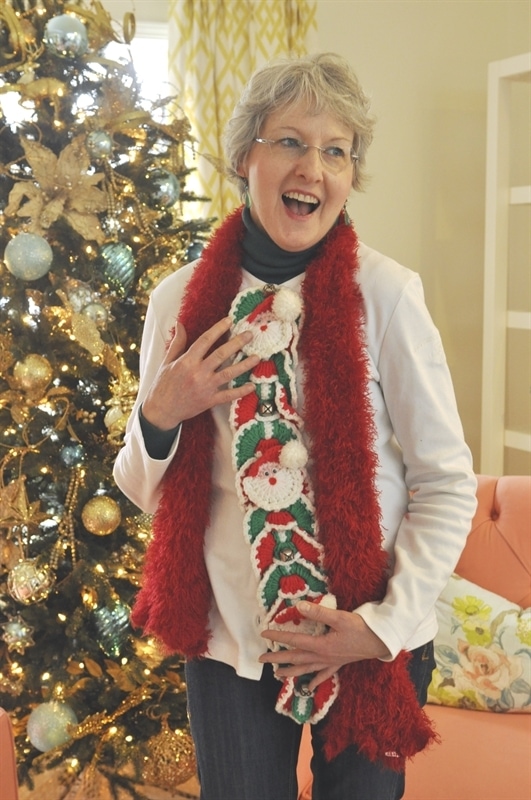 She found this Christmas door knocker at Goodwill and then attached it to your sweater!
Here are my Beach Babes! Love these women.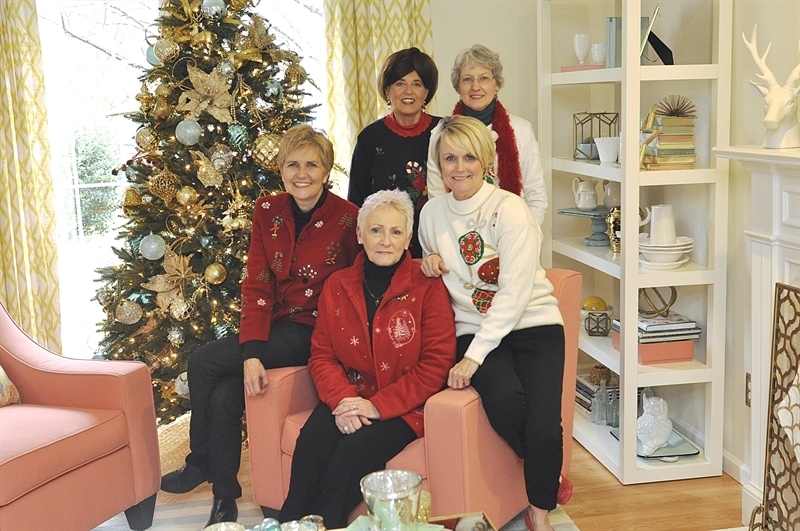 I found this cute Joy sweater bottle cover at Crate & Barrel and it became part of the centerpiece of my table and dressed up my sparkling grape juice.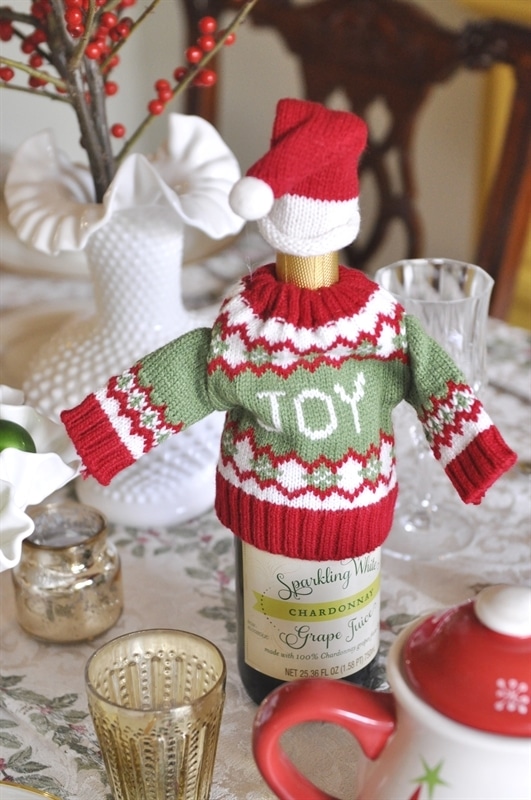 Of course there was tea, lots of yummy herbal tea in my holiday tea pots. April brought an amazing selection of delicious herbal teas.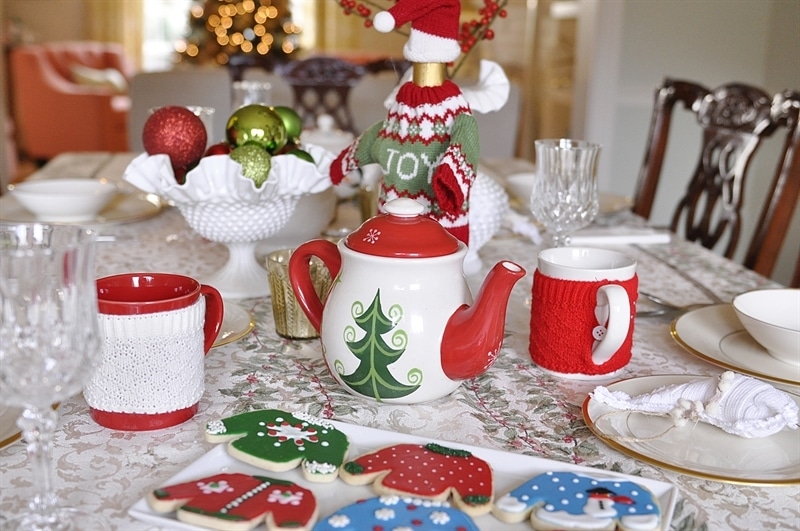 Everyone contributed to the food. Patrice brought some delicious scones, both cranberry and pecan.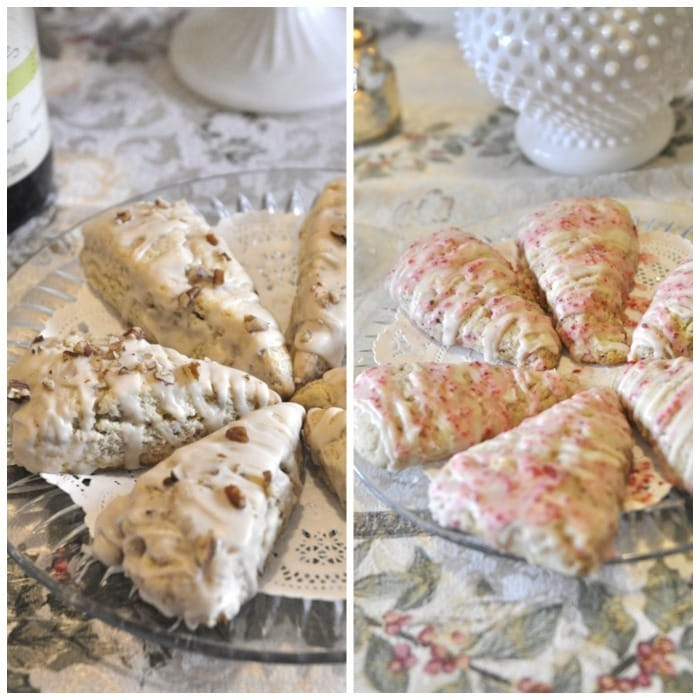 Shauna purchased a delicious wheatberry salad and dressed it up with some goat cheese and dried cranberries and Julie brought some yummy bread.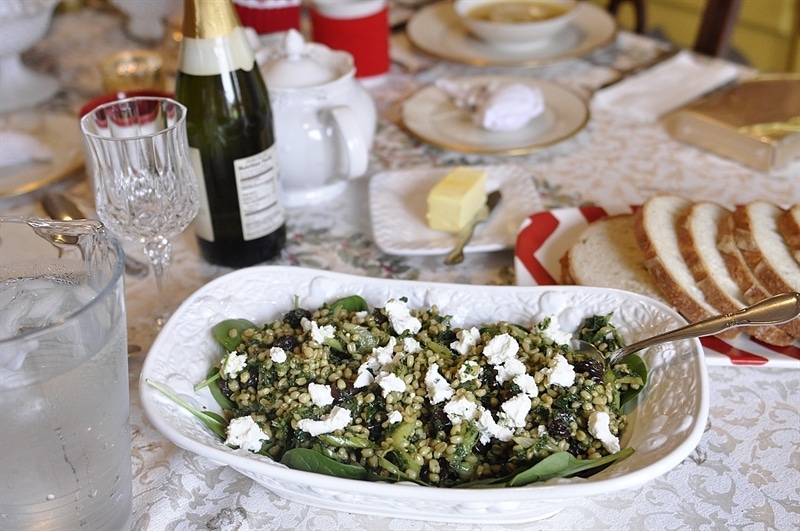 And I made a Butternut Squash soup that was delicious if I do say so myself. Recipe will be on the blog tomorrow! I dressed it up a bit with a sour cream drizzle tree and a tree topper of chopped pistachios.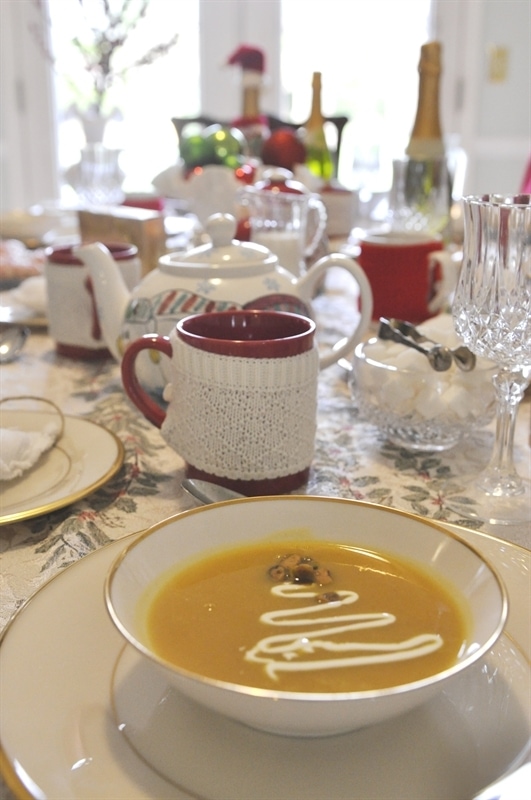 But the piece de resistance for the party were these amazing ugly sweater sugar cookies I commissioned my friend Dawn to make!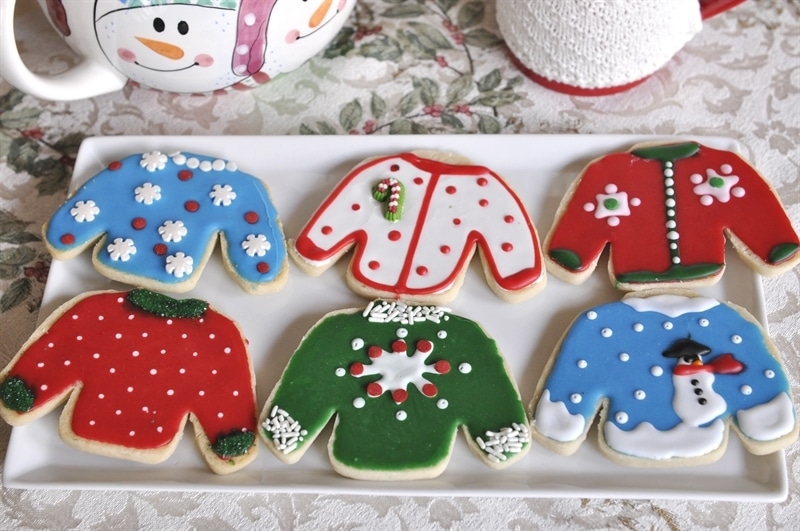 Aren't they the most amazing thing you have ever seen!!! Dawn is the most talented cookie decorater ever. If you are ever in need of some amazing sugar cookies for an event or party Dawn is your woman. She can make any design or shape you want. She can even ship! If you'd like Dawn's contact info leave a comment or email me.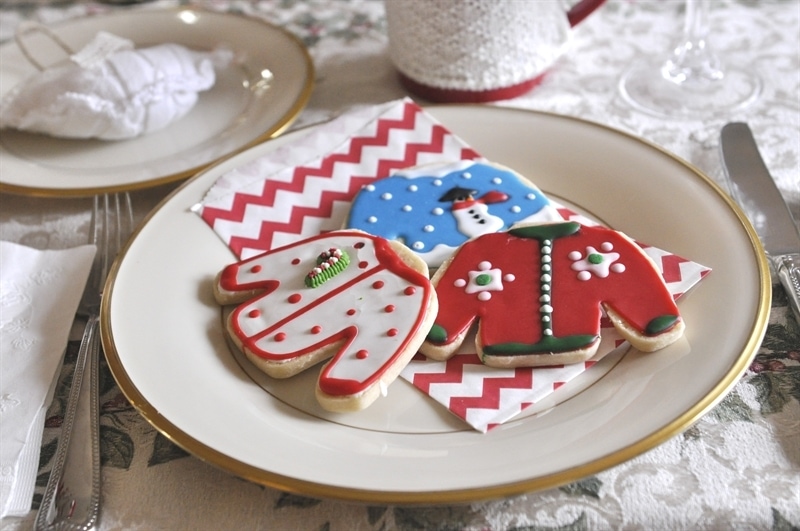 Each of my Beach Babes went home with a little bag of cookies. No one wanted to eat them because they were so pretty! But the best part of the cookies is they taste yummy. Sometimes those fancy bakery cookies that look so pretty don't taste so delicous but these do! They were the crowning touch to the party.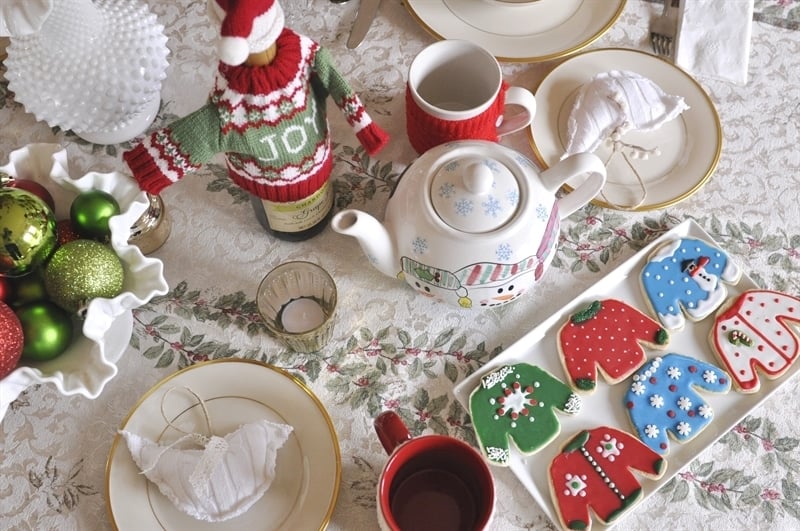 I wanted each of my guests to go home with a little gift so I made these cute little bird ornaments out of an old sweater for each of them. I have a tutorial on how to make t hem here.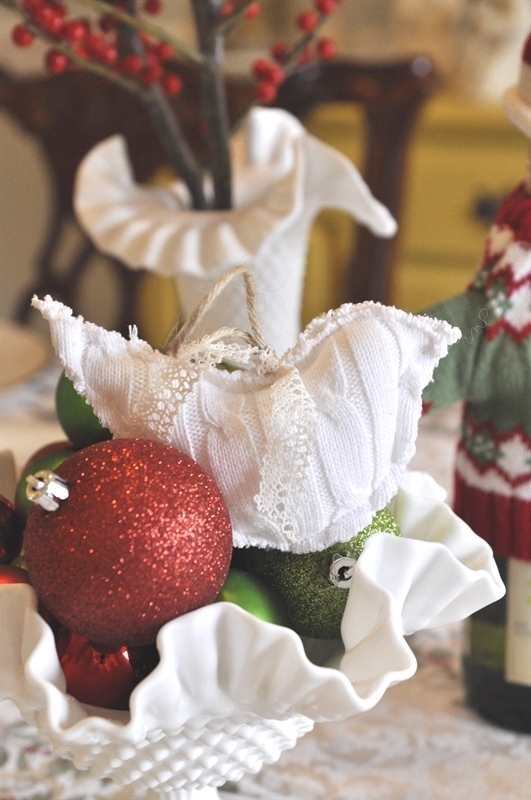 It was the perfect way to kick off the holiday season, enjoying an afternoon of yummy food, ugly Christmas sweaters, stimulating conversation and amazing friends. Here's to my Beach Babes!