Sharing my Best Travel Shoes for Summer that are both cute and comfortable.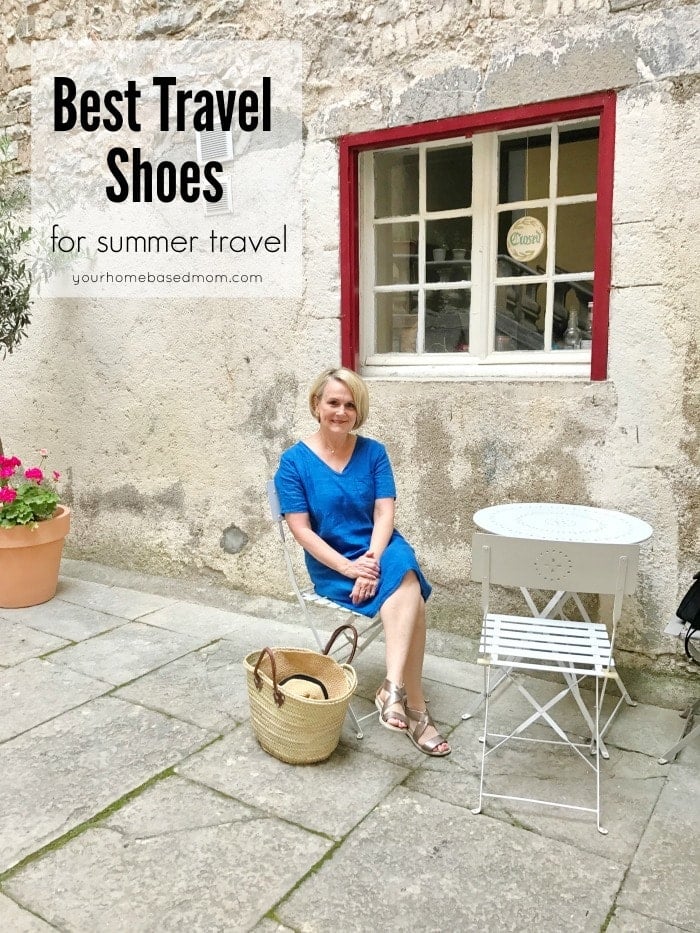 I have just returned from a magical two weeks in the South of France. I heard from so many of you who followed along on my adventures over on Instagram, how much you enjoyed the photos. The South of France is such a beautiful place. I truly felt like I was living in a fairy tale and expected Belle to pop out singing at every turn!
I've got a couple of blog posts planned to share more photos, info and details so stay tuned for that!
One of my biggest struggles when traveling is finding the best travel shoes.  I always end up coming home with blisters and sore feet.  I was determined this trip for that not to be the case.  I did a lot of research and tried on a lot of shoes and I am happy to report I came home with NO blisters and my feet felt amazing the entire trip.  This has never happened to me before.
Before I left on my trip I did a Facebook Live where I shared some of the shoes I was thinking of taking. Today I'm sharing with you the shoes I ended up taking. You can watch the video here.
Best Travel Shoes for Summer
Because I knew it was going to be hot where I was going I wanted a couple of pair of sandals as well as a pair of tennis shoes. I went back and forth between taking my black or white tennis shoes and I'm so glad I ended up taking white. My travel wardrobe was mainly navy and white and the white tennies worked great. I wore them with dresses, skirts and jeans. I always like to wear tennis shoes when I am flying.
I ended up taking these New Balance Women's WRT300 Sneaker. They are super light weight and comfy.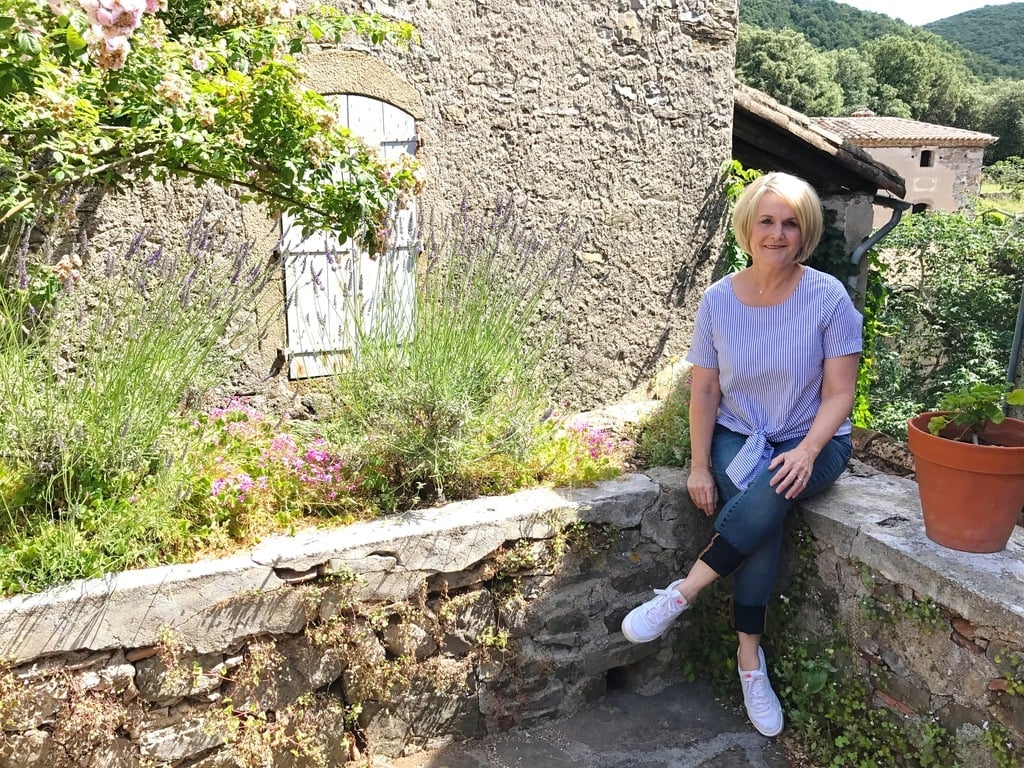 You can find the shoes here: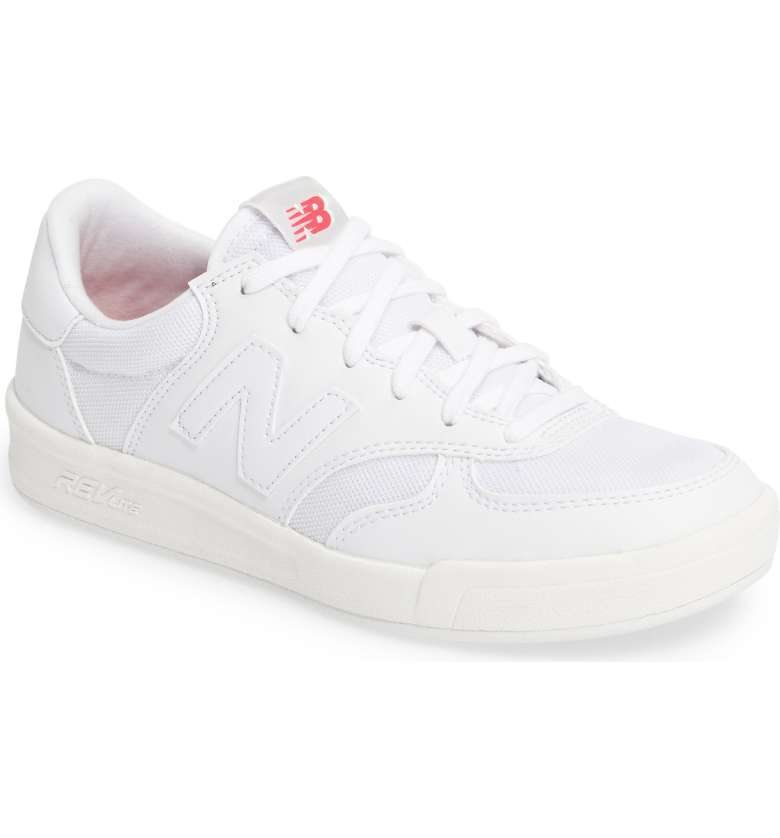 Because I knew it would be hot in the south of France I took two pairs of sandals also. One pair that was a little more casual and one that was a little dressier because I had several events where I would be dressing up just a bit. My daughter in law had recommended these Ecco Damara Strap Sandal to me. She had worn them on a trip they had taken and loved them. They were so comfortable and cute. Many times, those two words don't go together when it comes to shoes. They looked great with everything, dressy or casual and were so comfortable!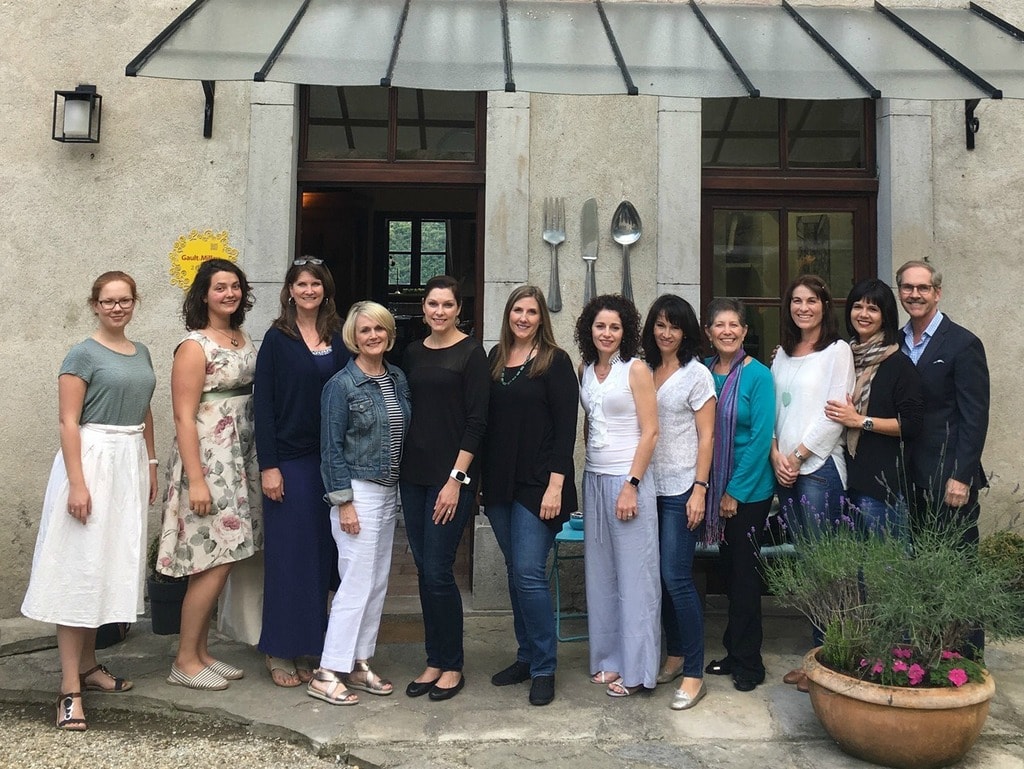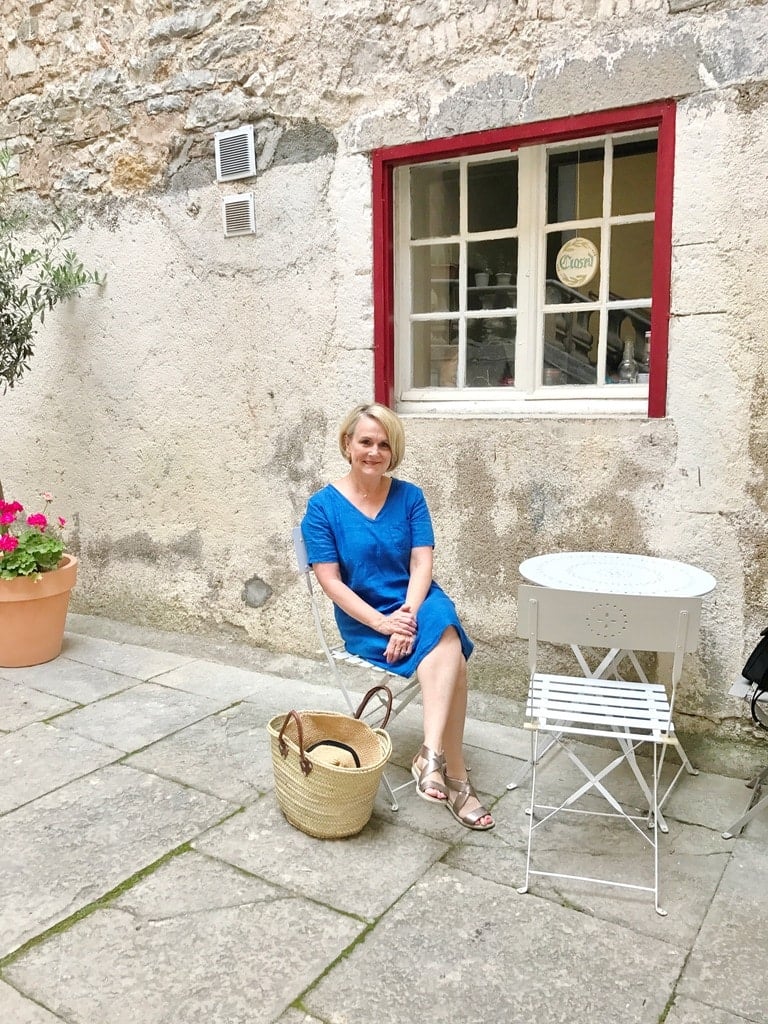 You can find them here.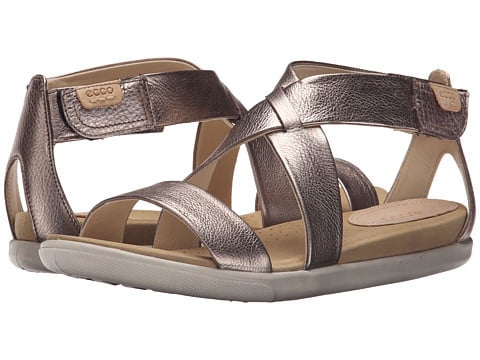 The second pair of sandals I took were these Naot Sabrina sandals. I have worn Naot shoes before when traveling and always found them to be wonderful. The grey and dark blue of these sandals worked perfectly with my wardrobe and are neutral enough to go with everything. I wore these sandals the most.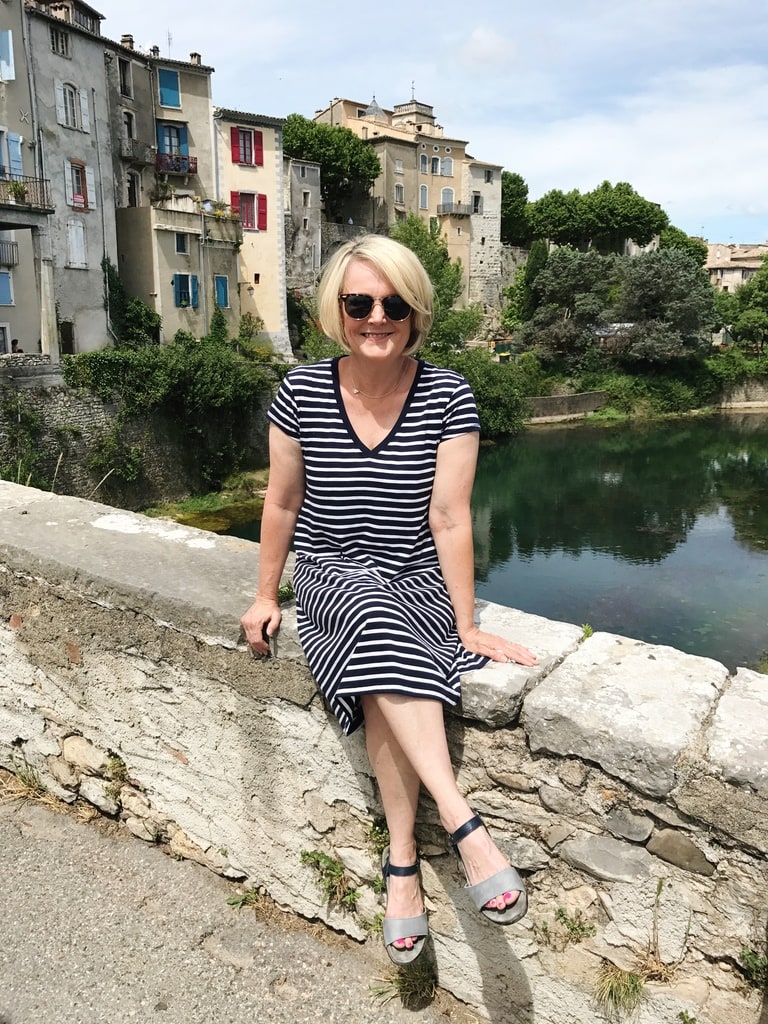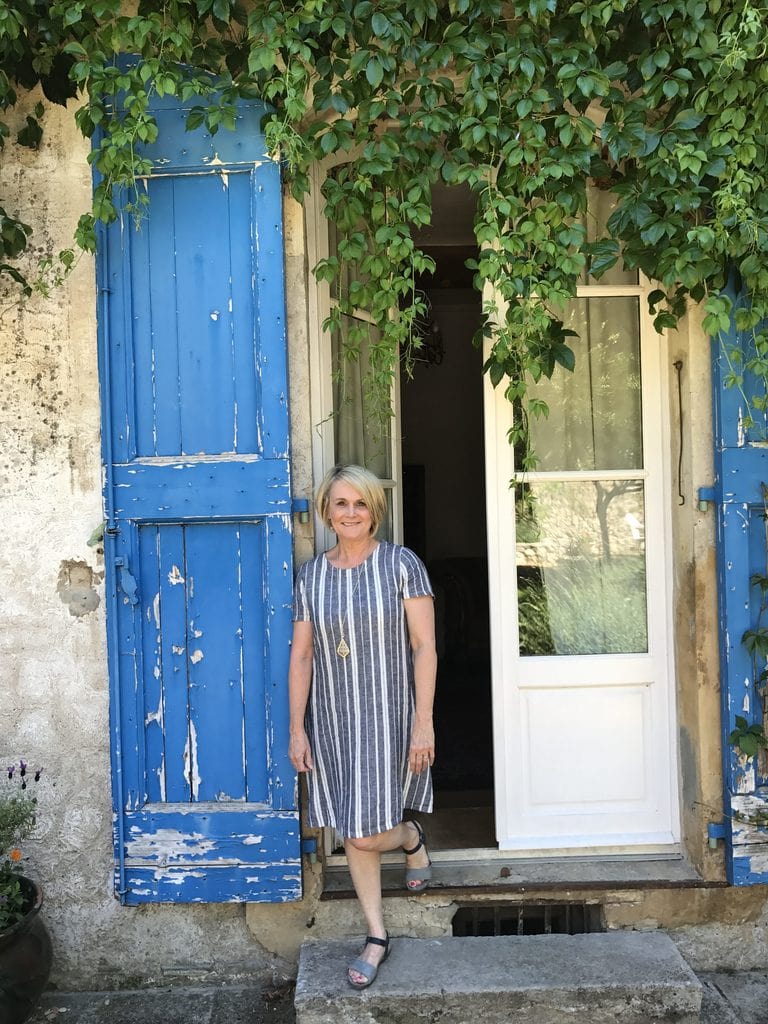 The great thing about all three pairs of shoes I got is that I will wear them at home too. Sometimes travel shoes aren't the cutest and I only wear them when traveling but these shoes are cute!

You can find the Naot Sabrina Sandals here.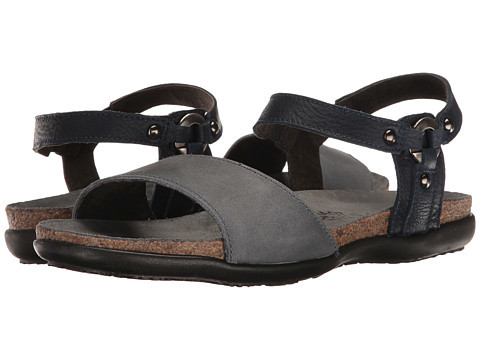 I highly recommend all three of these shoes, even if you don't have a trip planned. They are great for everyday summer wear too. I found a lot of great tips and ideas on good travel shoes over at Travel Fashion Girls. She's got lots of great suggestions for travel shoes.
Best Travel Shoes for Summer:
New Balance Women's WRT300 Sneaker