A visit to the Bellamy Ferriday House and Garden, was a highlight of my recent trip out east.  It is the home of Caroline Ferriday, one of the main charaqcters in the historical fiction novel Lilac Girls by Martha Hall Kelly.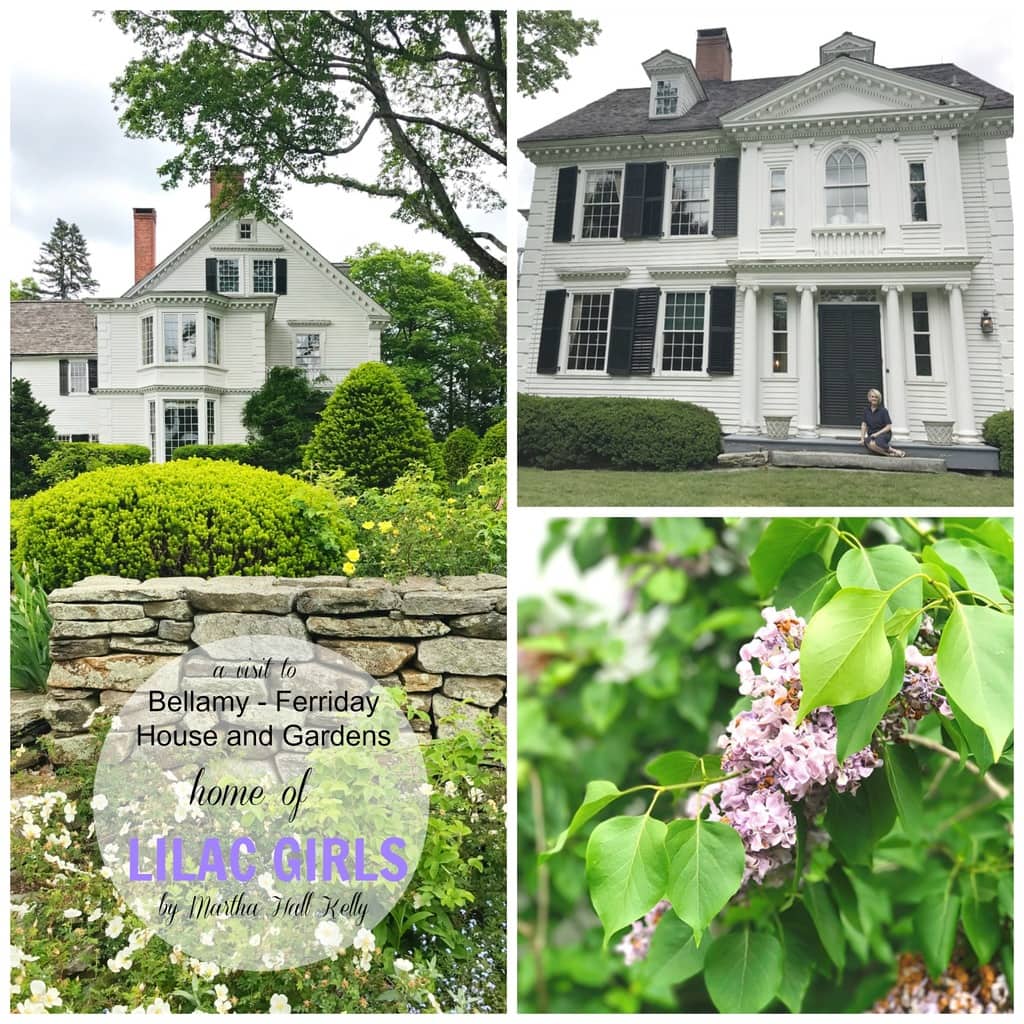 Before my recent trip to France I spent four days in NYC with my daughter and was able to check something off my bucket list.
We visited the Bellamy-Ferriday House and Gardens which was the home of Caroline Ferriday.  She was an actress, conservationist and philanthropist who supported the Free France Movement during World War II, was a leader in securing help for Ravensbruck Concentration Camp survivors and involved in the Civil Rights Movement and one of the main characters in the historical fiction novel  Lilac Girls by Martha Hall Kelly.  It was my favorite book I read last year and after finishing the book I decided I needed to visit Caroline's home and gardens.  My trip to NYC was the perfect opportunity.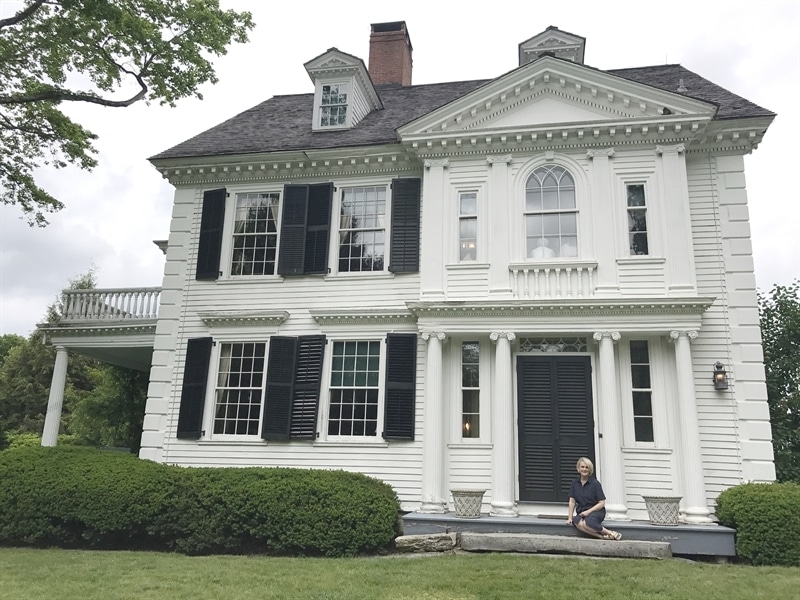 The home and gardens are in Bethlehem, CT, a quaint little New England village about 2 hours from NYC.  My daughter, son and daughter in law were so sweet to indulge me in this little adventure.  We rented a car and drove the almost 2 hours out into Connecticut.  It was a beautiful drive.  We were able to take a tour of the home and the gardens and fortunately, some of the lilac bushes were still blooming. The tour costs $10.00 a person for the house and gardens or $8.00 if you belong to AAA. There is a family price of $20.00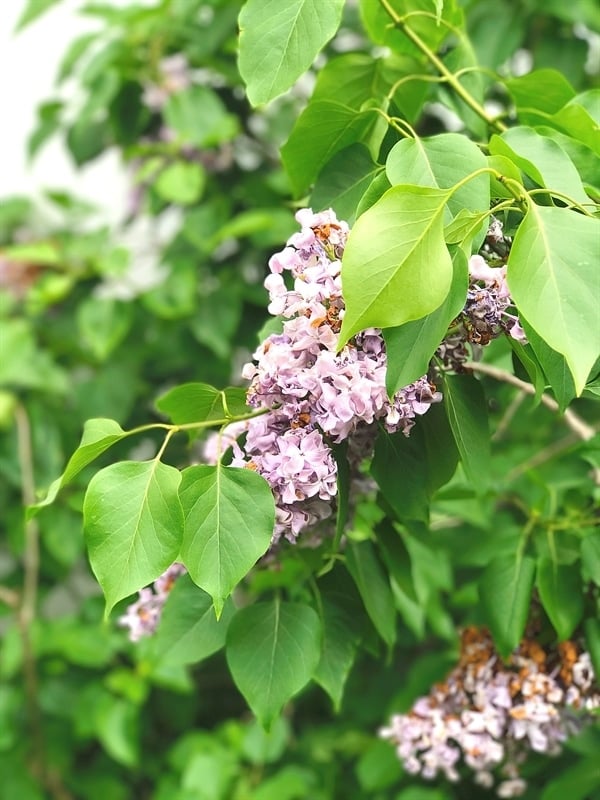 We began with a guided tour of the house.  We learned about the history of the house from the very beginning when Rev. Bellamy lived in the home around 1744.  The Reverend taught many of his theology students in the home, including Aaron Burr.  The Ferriday family bought the home in the early 1900's and it was their summer home.  Carolyn owned and lived in the home until her death in 1990 at the age of 87.
I loved learning more about the history of the house along with more about Carolyn and her mother. I really liked her taste in wallpaper!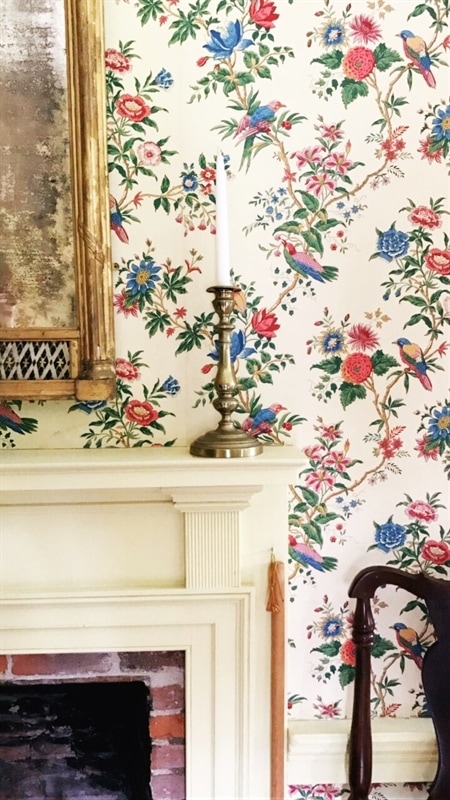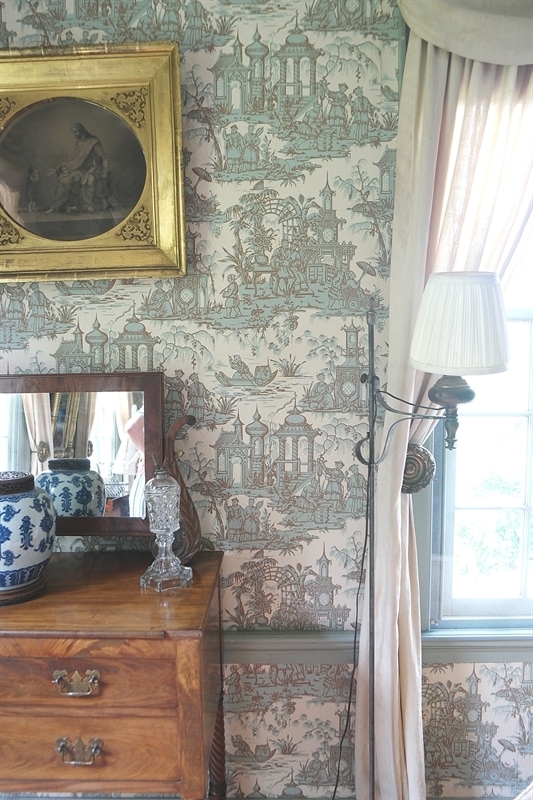 The home was still decorated with many of the original furnishings, personal momentos and decor.  Not sure my kids were as thrilled to be there as I was but they were good sports about it.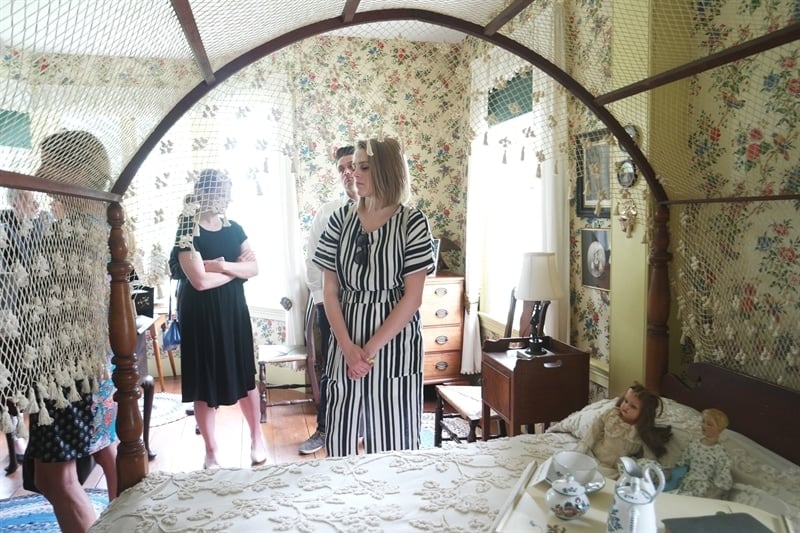 As beautiful as the house was, the gardens were definitely a highlight for me.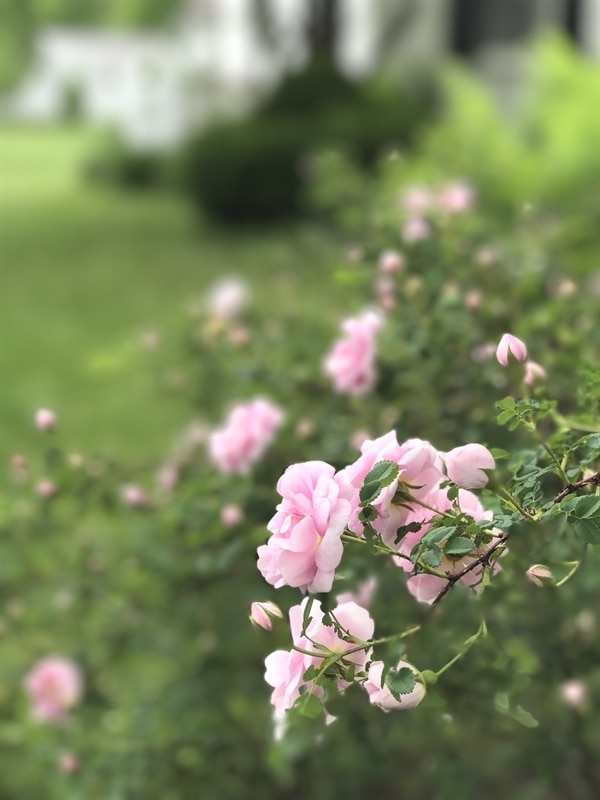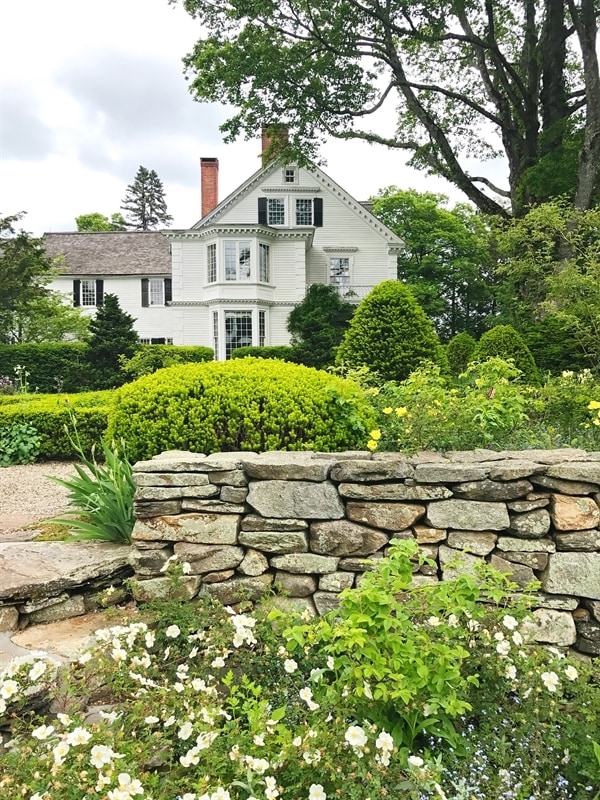 I love seeing the flowers and plants that Caroline herself had planted and tended.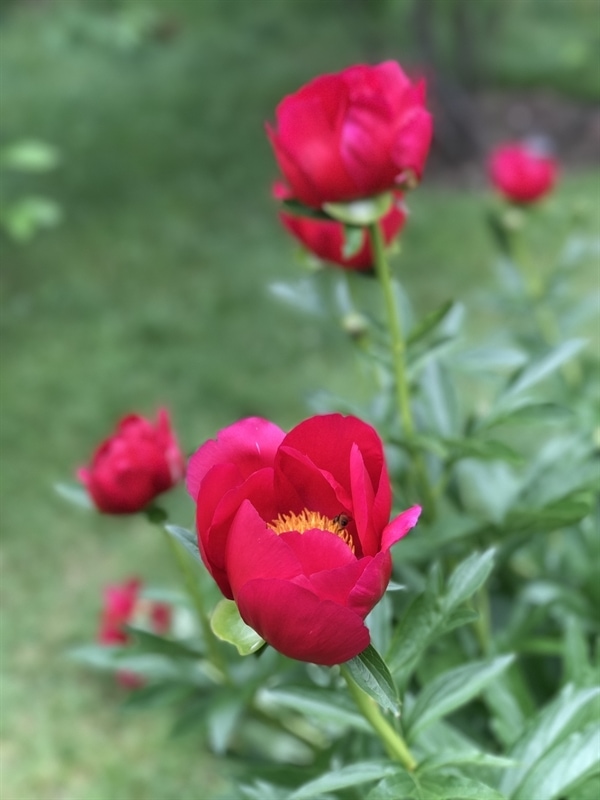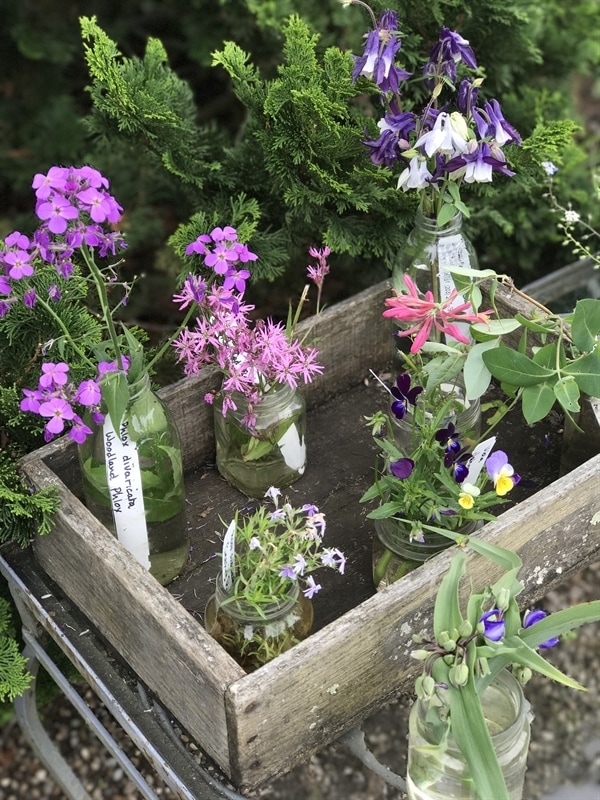 I purchased the start of a lilac shrub to bring home so I could have a little bit of Caroline's garden in my garden.  Since I was headed straight to France from there my son kindly took it home  to Utah and will bring it to me in Oregon in July – it will be a well traveled lilac shrub!
If you have read Lilac Girls, I highly recommend a trip to the Bellamy – Ferriday House and Gardens if you are ever in the area.  It is so beautiful and peaceful.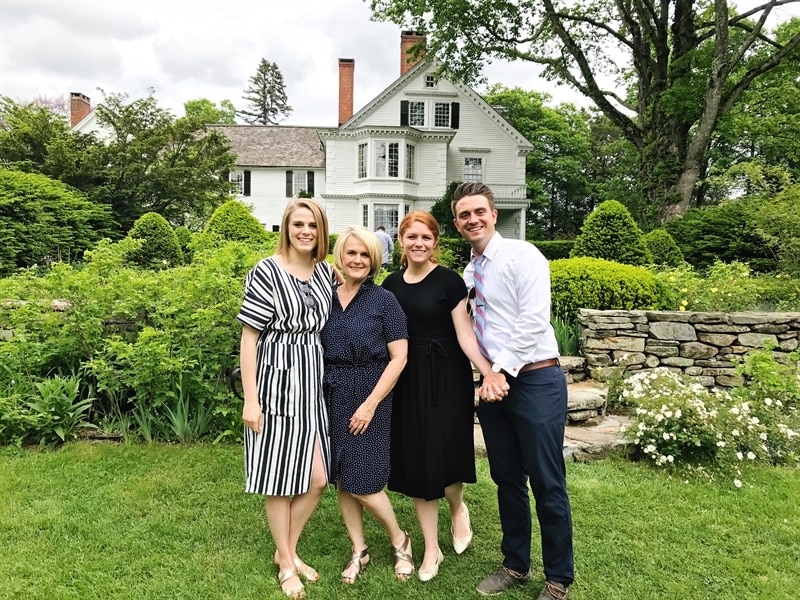 I love reading a book and then being able to visit the spot where the story took place.  It adds a wonderful dimension to your reading!

Get my Weekly Menu Plan for FREE!
Receive my FREE "What's for Dinner?" Meal Planning Course, a copy of my FREE ebook that includes my most popular recipes and my FREE weekly Meal Plan.