For our activity last week we made a fun, easy and inexpensive gift for the girl's to give to their mothers for Mother's Day.  We had to get it done early since I was going to be traveling the weeks before Mother's Day.
I found the recipe for the Bath Salts over at one of my favorite blogs – The Idea Room.  The recipe calls for table salt, epsom salts, baking soda and essential oils. I cut the recipe into a third so each girl could make their own.  We used lavender and lemon essential oil.  Lavender for the moms that wanted a nice relaxing bath and lemon for the mom's that wanted a little, happy pick me up!  I also did not let them dry for 24 hours as the original instructions call for.
Each of the girls were given a ziploc bag to put their ingredients in.  I wrote the recipe on the table for all to see.  They also added 2 -3 drops of essential oil.  This made enough for each of the girls to fill a jelly jar and then have some extra to take home in their plastic bag for themselves.
Homemade Bath Salt Recipe
1 C Epsom salt
1/3 C table salt
2/3 C baking soda
2-3 drops essential oil, lavender or lemon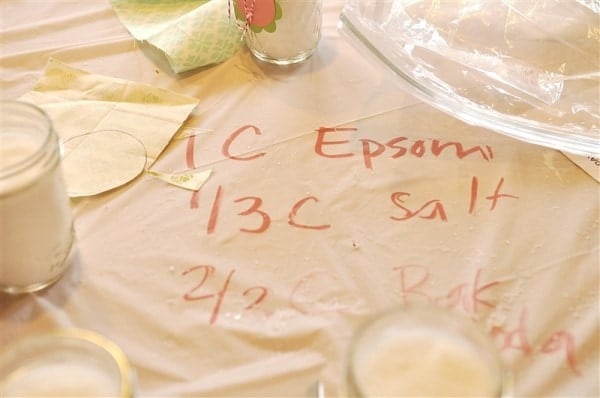 After all the ingredients were in the bag they just had to mix it together and pour it into their jars.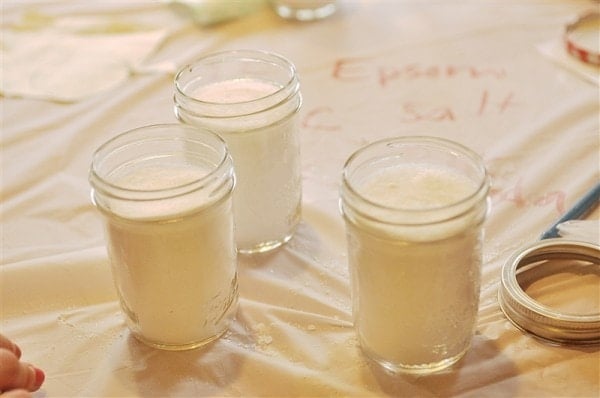 They then covered the top of their lid with some pretty fabric.  We just used Aleene's Quick Dry Tacky Glue.  I just used left over fabric scraps from a quilt I recently made.  They just used the lid as a pattern and traced around it on the backside of the fabric.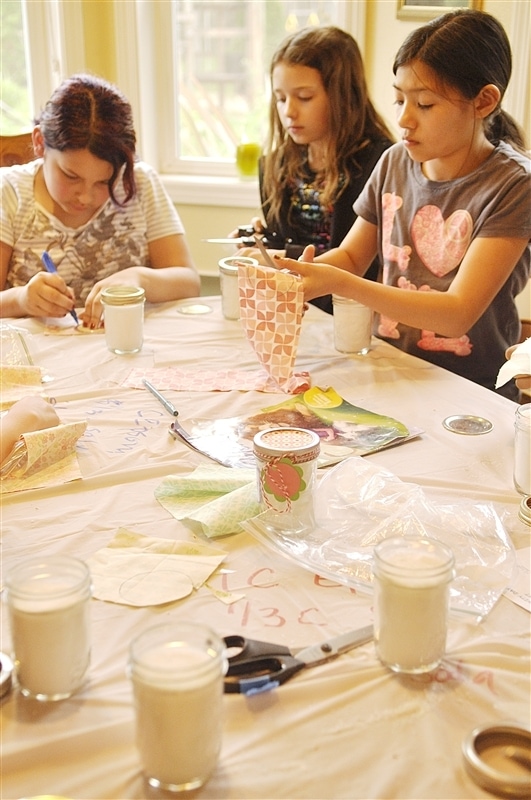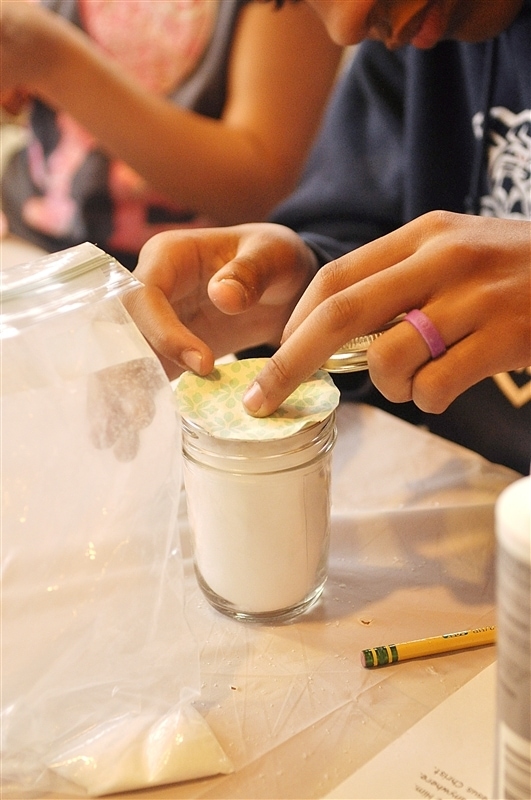 They wrapped some baker's twine around the lid and then cut out a little tag from paper.  I also printed off labels that I downloaded from The Idea Room.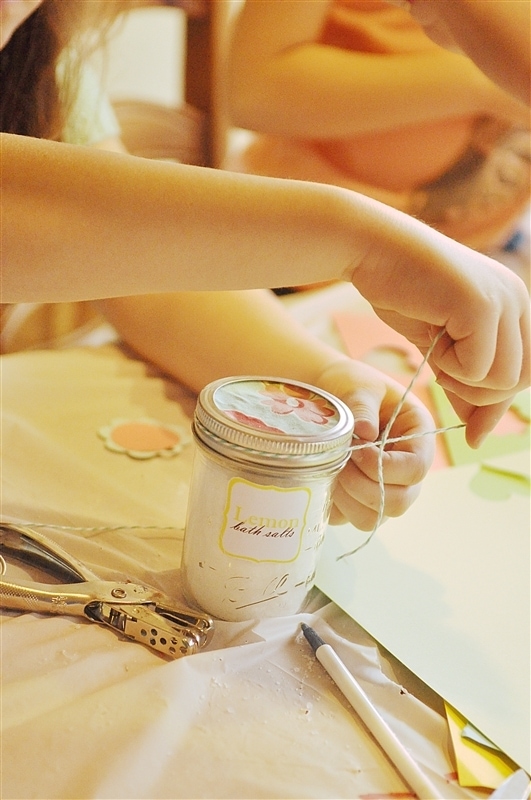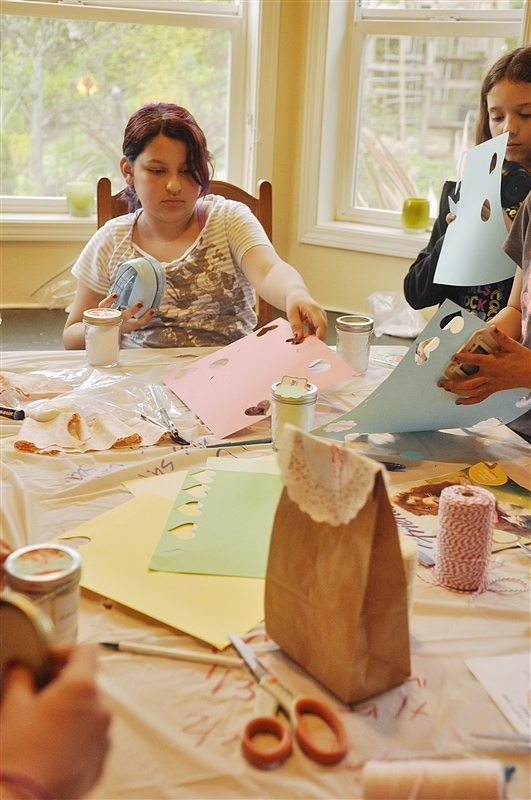 Since the girl's mothers would be picking them up we had to wrap the gift so they wouldn't see it.  I used brown paper lunch bags and just covered the top with a little doily and punched a hole in it and tied it closed with some more baker's twine.  So easy and so cute!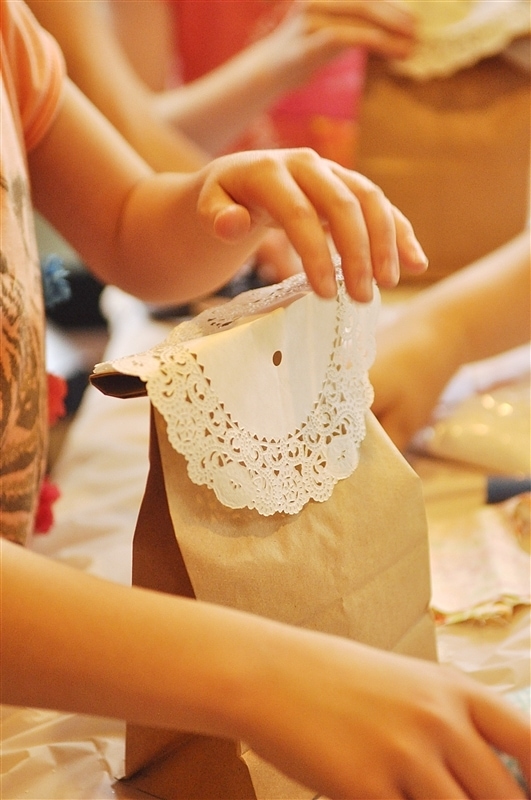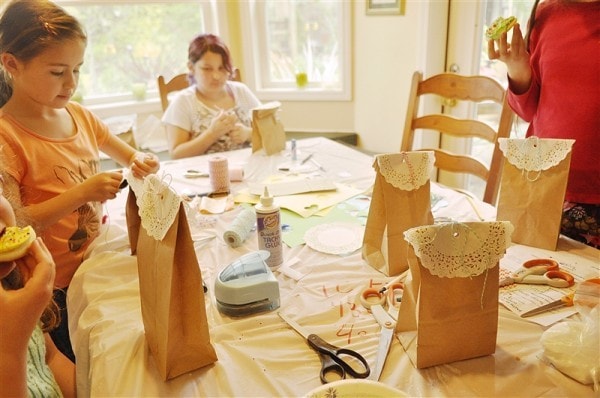 They were already to take home and tuck away until Mother's Day.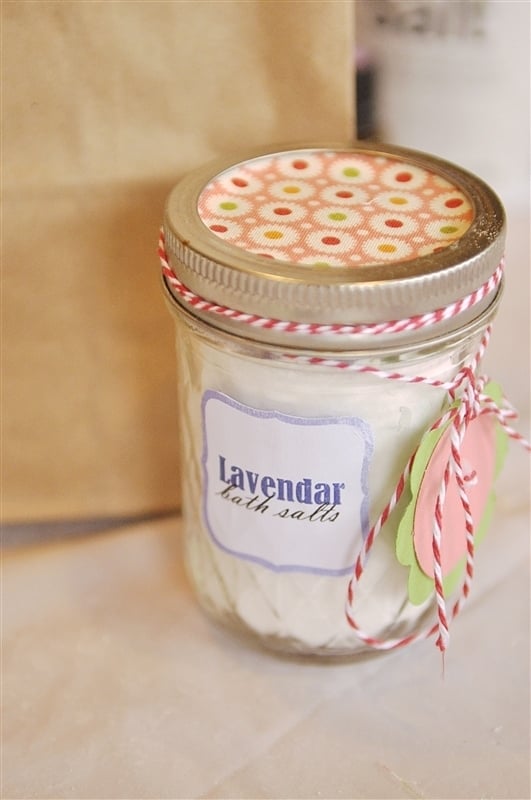 Hope their mommy's like them!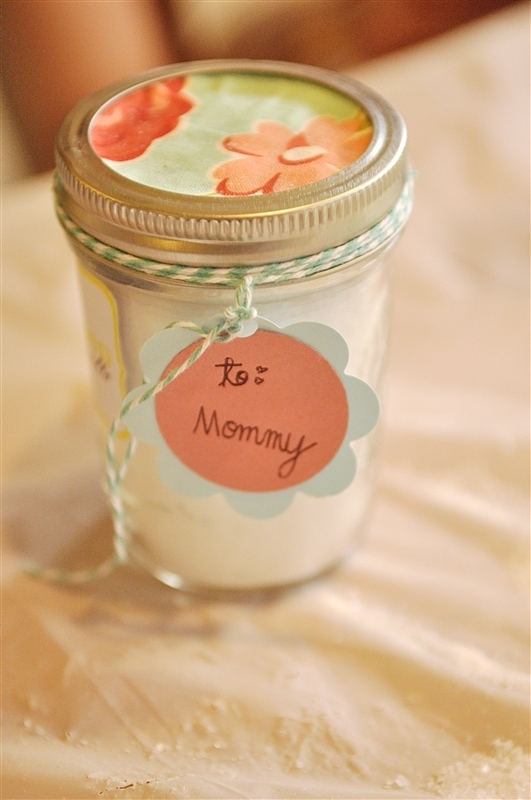 For other fun Activity Day Ideas check out these:
Chalkboard Conference Journals
Broom Hockey and Ice Cream Party
Pom Pom Book Marks and Book Review
Valentine's Day Hot Chocolate Bar
Enjoy!
Leigh Anne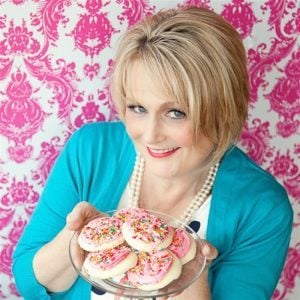 You can also visit me on Facebook, Pinterest, Twitter or Instagram.
For a list of where I Link Up each week go here.