I love Paris.  I love everything about Paris.  The buildings, the food, the language  and the whole feel of the place.  And despite popular belief I have not found the French people to be overly rude.  They don't smile a lot but I only encountered one "rude" French man, a surly security guard, while we were there.
We spent four days in Paris and the surrounding area. Today's post covers our first day.  We move quick and fast!
After our first day in  London we took the Eurostar over to Paris and arrived mid-morning.  We dropped off our bags at the hotel and headed straight for this beauty!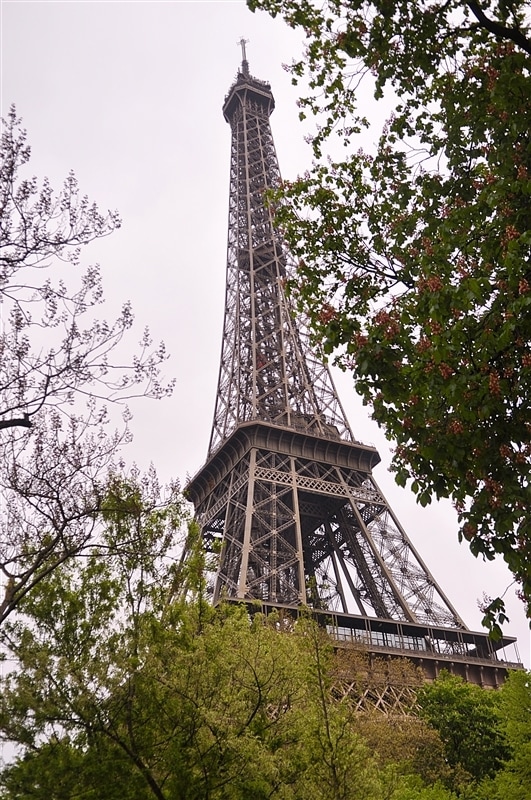 He is big!!!  If you are going to visit the Eiffel Tower I highly recommend you read the book Eiffel's Tower by Jill Jonnes before you go.  So interesting to know the history behind it. Be prepared to wait in line to go to the top.  It is possible to purchase advance tickets but since we didn't know exactly when we were going to be there we didn't do that but if you can plan ahead it will save you time.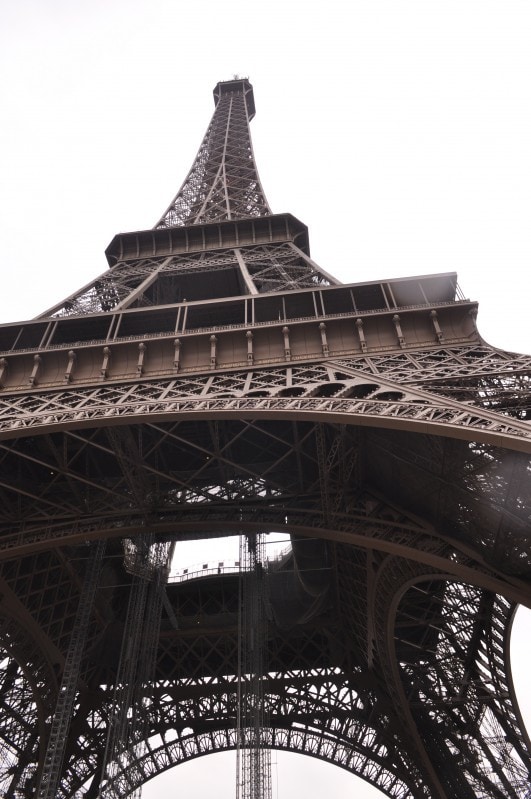 Of course we went to the top for one of the best views in Paris!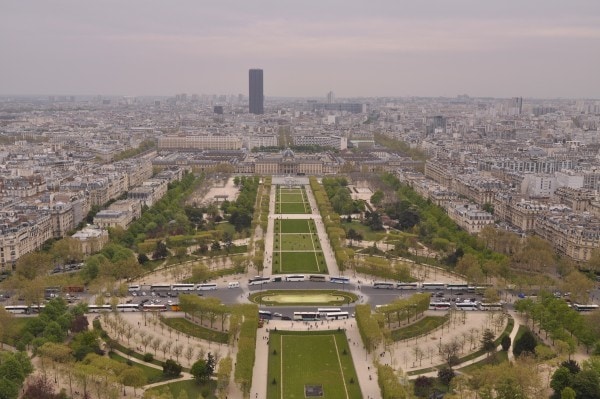 It was a cold and windy day but of course we had to get the jumping photo!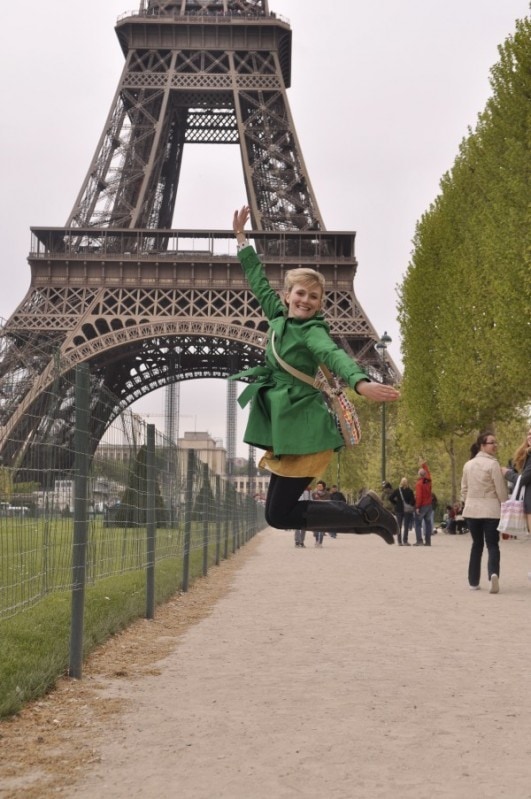 From the Eiffel Tower we headed over to the Arc de Triomphe, an amazing monument.  It is located near the west end of the Champs-Elysees, right in the middle of a very busy road and you have to cross the street underneath in a tunnel!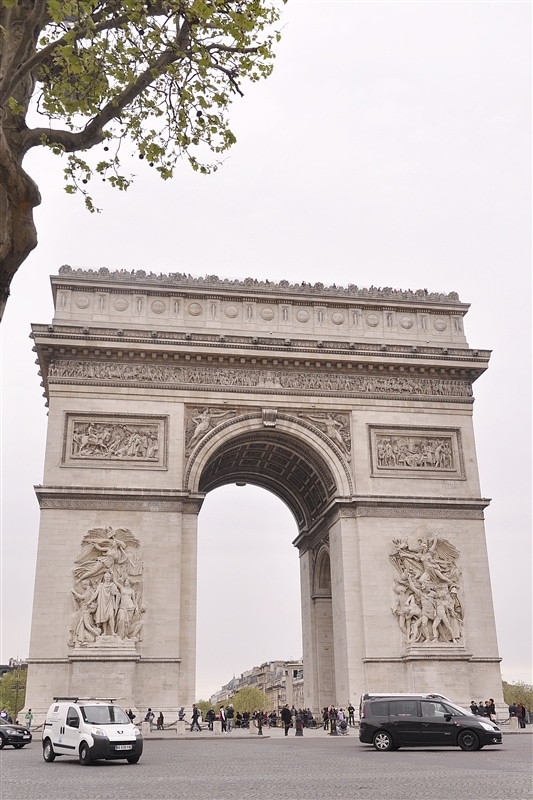 The monument honors those who died and fought for France in the French Revolution and the Napoleonic Wars.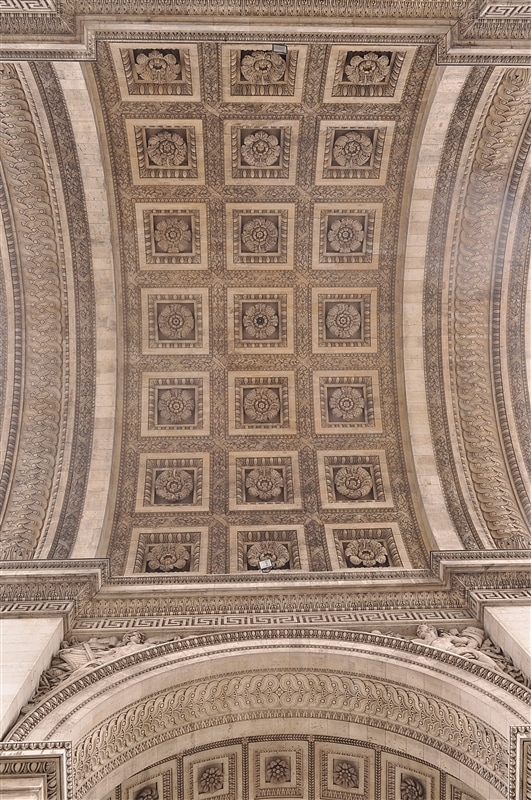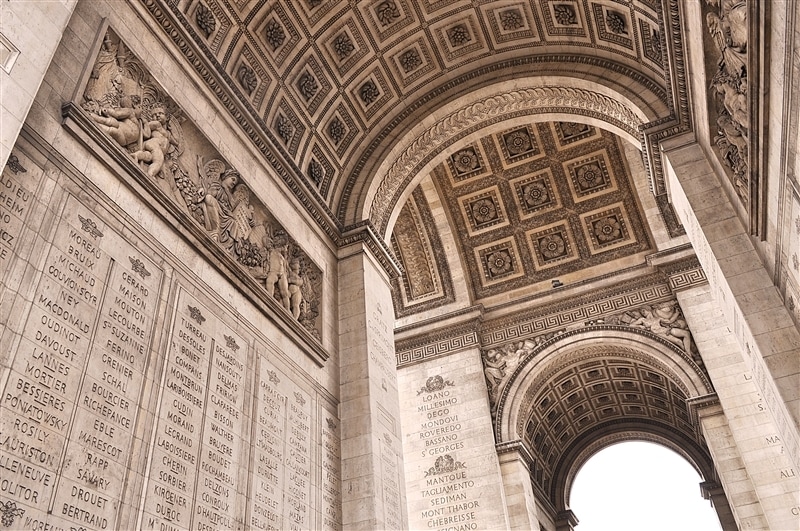 We continued down the Champs-Elysees and walked by the Place de la Concorde, one of the major public squares in Paris.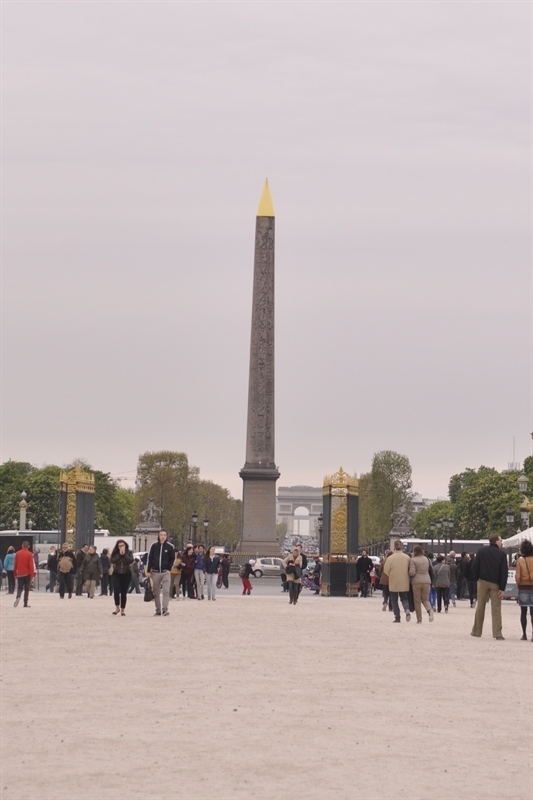 Continuing down farther you walk through the Tuileries Gardens where we stopped and gave our tired feet a rest. It is the former site of a French Palace.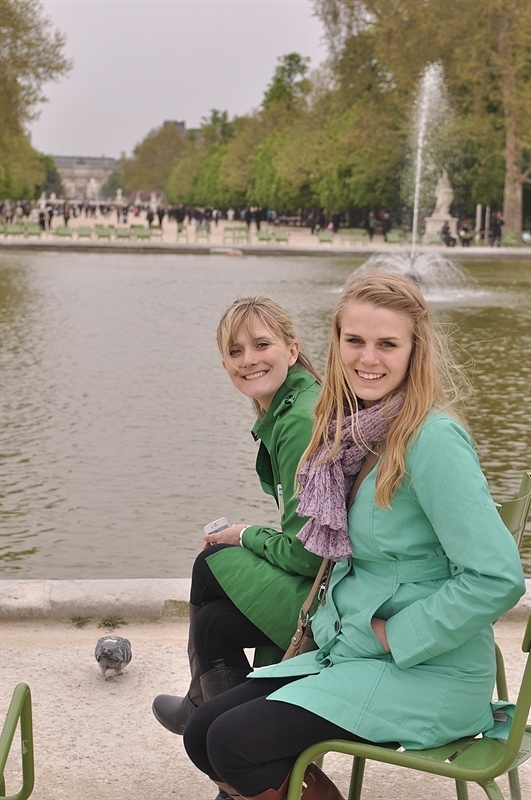 If you continue down a bit farther you will come to the Louvre.  We didn't visit the Louvre this time.  We saw the Mona Lisa on our last visit and I didn't really have a desire to go back.  The Louvre is so huge and overwhelming I prefer the smaller museums.  A few days later we visited my favorite museum in Paris – the Musee d'Orsay.
From the gardens we headed over to Notre Dame.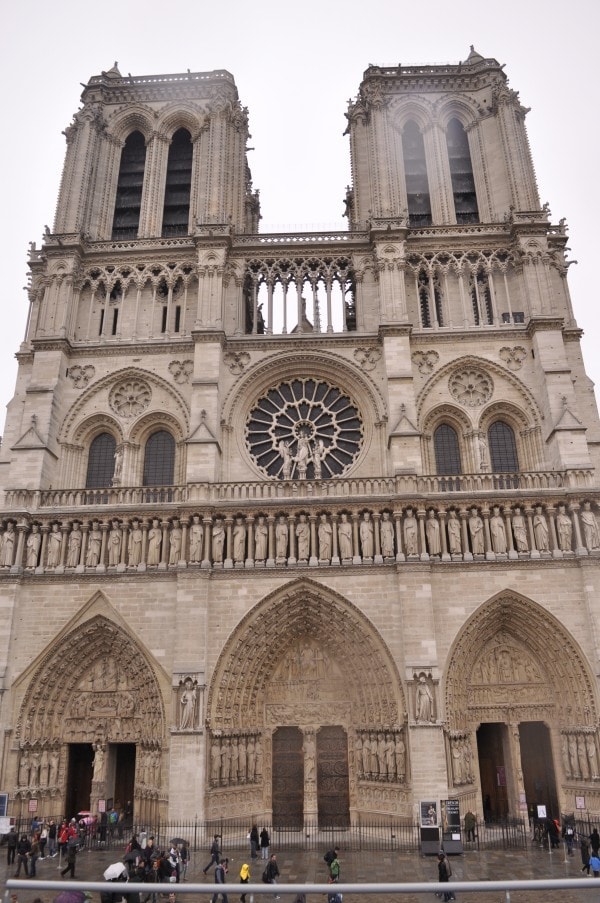 But before we went inside we had to make crepe stop first!  Yum!!!  Nutella is my favorite but I am a big fan of the sugar and lemon too.  Jim enjoyed a ham and cheese crepe.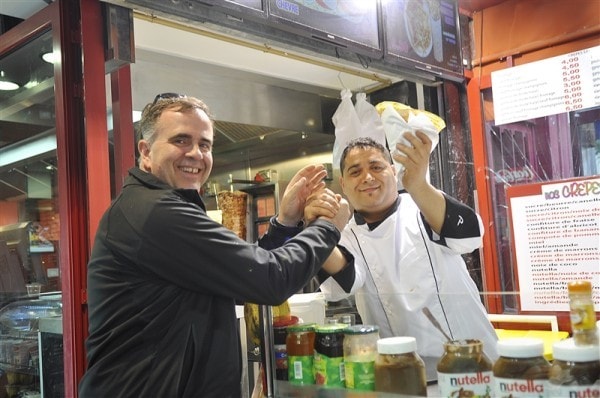 Notre Dame is 850 years old this year and still as beautiful as ever.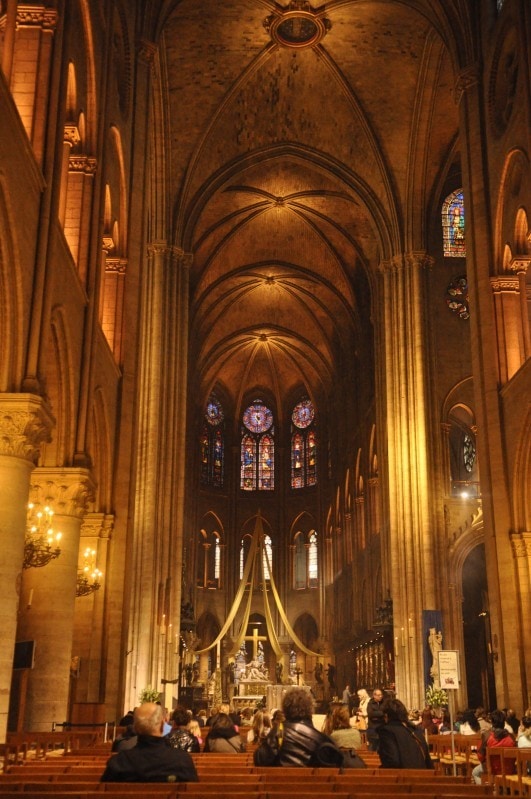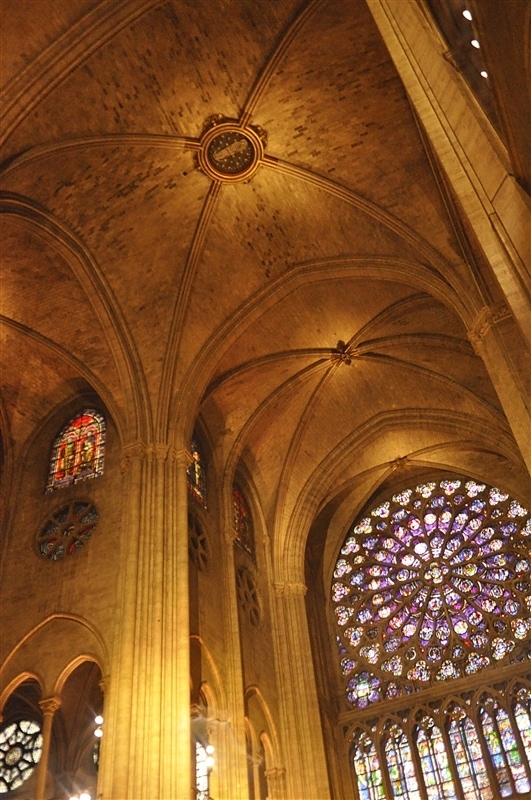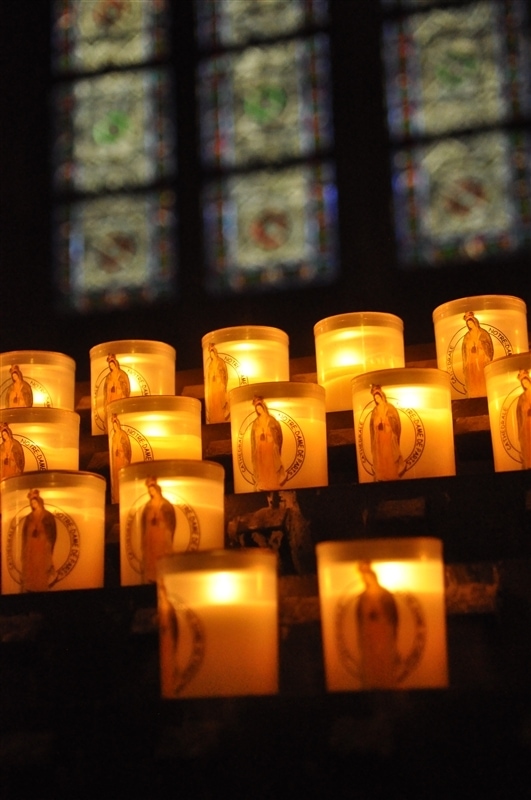 She is even more beautiful at night! On our last visit a few years ago we stood in line and climbed to the top of Notre Dame which I highly recommend.  You get to get out there with the gargoyles and get a lovely view of the city.  See my photos here.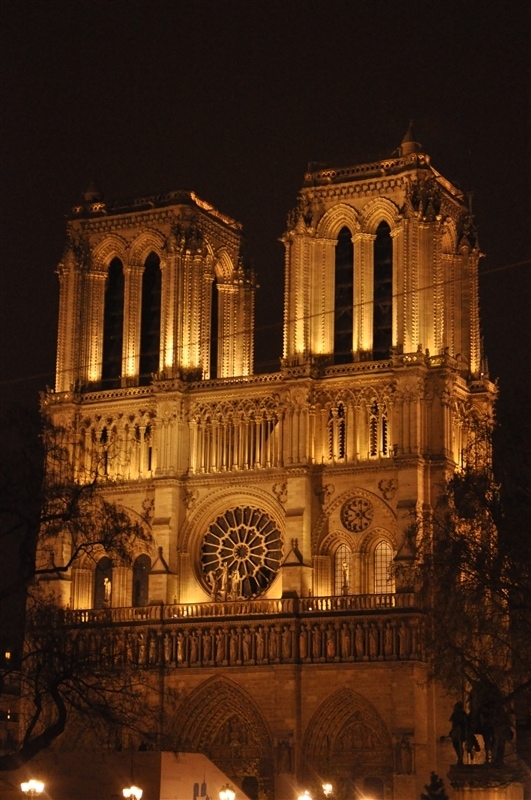 We stayed in the Latin Quarter of Paris so our hotel was not far from Notre Dame and we walked past it several times a day.
I could spend all day wandering around Paris just looking at the buildings.  They are all so pretty!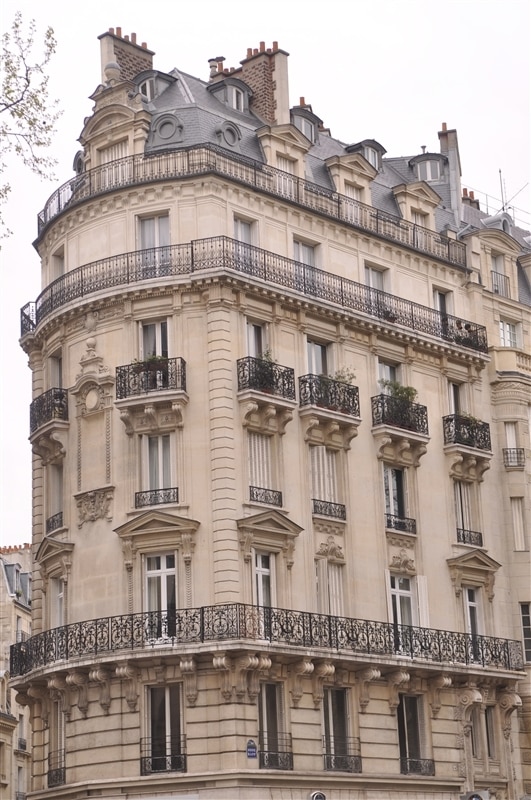 And where else except Paris would you find an orchestra performing in the metro!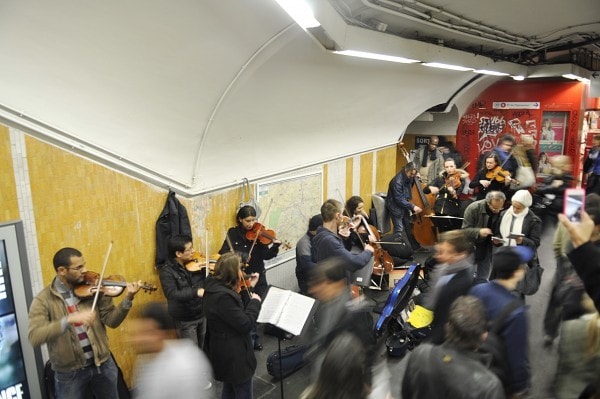 Of course another one of my favorite things about Paris was the food – especially the pastries and the baked goods!  Jim said the thing he misses most from the trip is our morning stop at the local neighborhood boulangerie/patisserie for our daily quota of baguettes, croissants, pain au chocolat and macarons!  This was one of our favorites – just down the block from our htoel.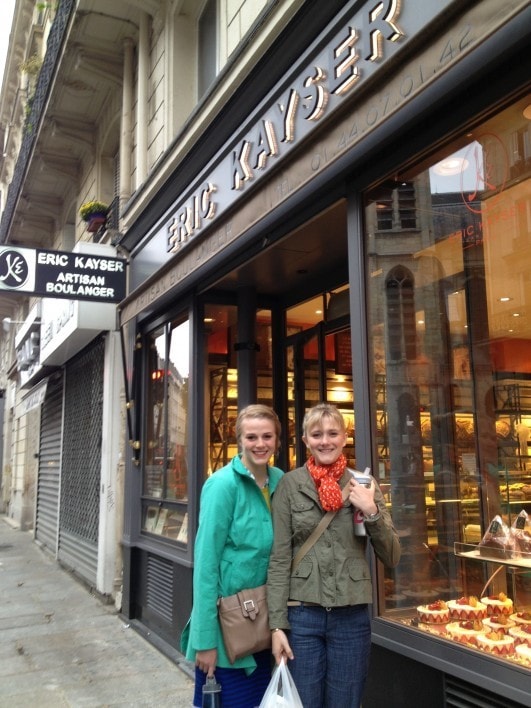 They didn't like you taking photos in the bakery but we snuck a few on our phone!  They really don't do it justice.  We got there right after they opened so all the cases weren't full yet.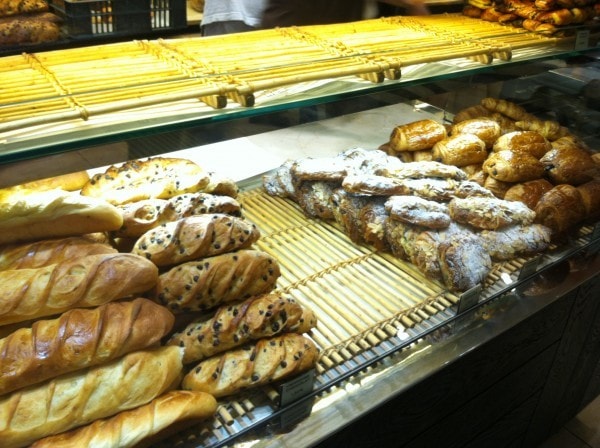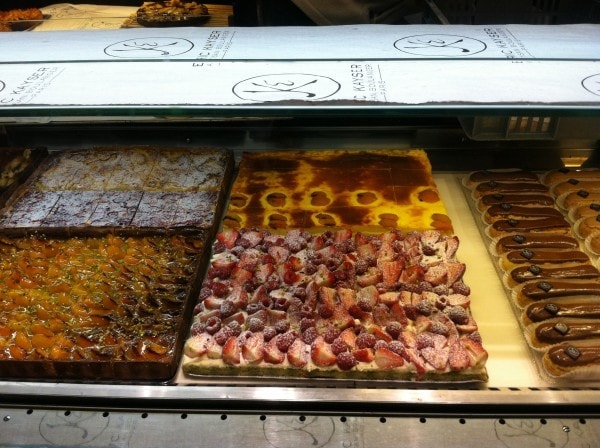 Our first night in Paris we ate at a little cafe just down the block from our hotel.  I enjoyed a bowl of onion soup.  You don't have to call in French Onion Soup in France!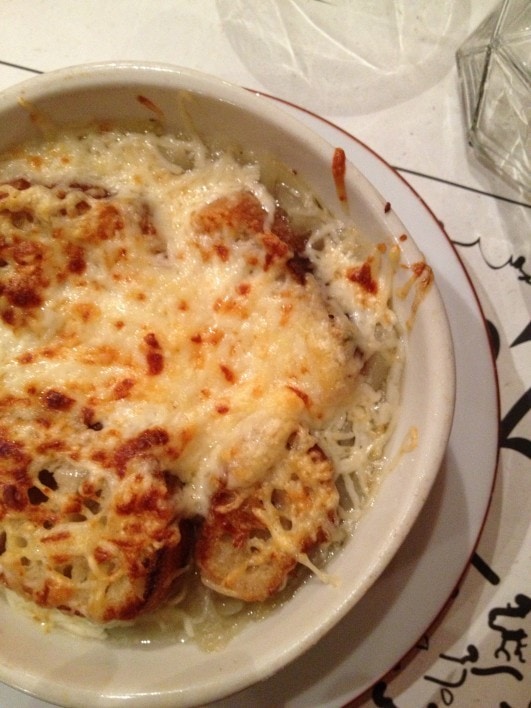 Tomorrow stay tuned for our visit to one of the places on my bucket list.  It was a dream come true for me and my favorite stop on our trip!!
For a detailed itinerary of where we went and stayed you can email me at [email protected]
 Things to do in Paris – Part 2 check out this post
Things to Do in London check out this post.
Giverney}Monet's Garden and Macarons
For some additional ideas on what to do and see in London check out my posts from a previous trips.
Paris}Versailles
Paris}Arc de Triomphe and Sacre Coeur
Paris}Champs Elysees and the Louvre
Enjoy!
Leigh Anne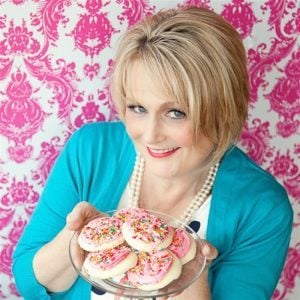 You can also visit me on Facebook, Pinterest, Twitter or Instagram.
For a list of where I Link Up each week go here.
Get my Weekly Menu Plan for FREE!
Receive my FREE "What's for Dinner?" Meal Planning Course, a copy of my FREE ebook that includes my most popular recipes and my FREE weekly Meal Plan.