The top things to see and do in beautiful Copenhagen Denmark when you only have 24-48 hours.
Today I am excited to start sharing with you the different places we stopped on our recent Scandinavian Cruise with Viking Cruises. We were on the Majestic Fjords and Vibrant Cities Ocean Cruise. We visited Denmark, Germany, Sweden and Norway, cruising through the North Sea.
Our first port and where the ship left from was Copenhagen, Denmark. After 30 hours of travel and no sleep we hit the ground running to be sure we were able to enjoy this pretty city and do everything we wanted. At noon, we arrived, checked into our beautiful ship, the Viking Sea, and then headed into town. We spent our first day in Copenhagen exploring on our own. Rick Steves Scandinavian and Northern European Cruise Ports guide book helped us plan out our day. There are always has great walking tours outlined in his books that you can follow.
Things to do in Copenhagen Day One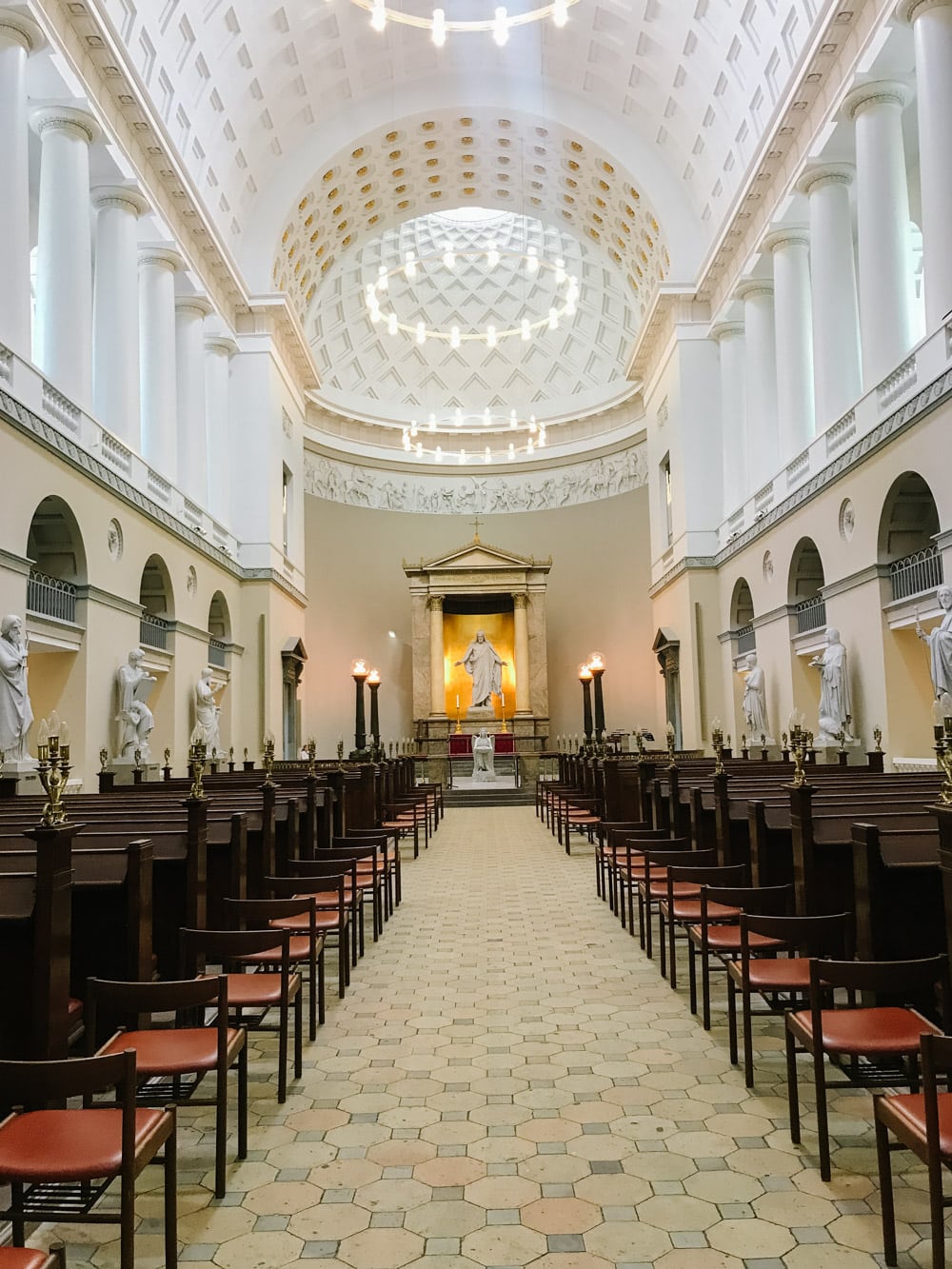 The top of our list for Copenhagen was to go to the Cathedral of our Lady. The church was rebuilt in 1807 after the British bombing. The outside of the Cathedral looks like a Greek Temple.

The nave is lined by statues of the 12 apostles done by the great Danish sculptor Bertel Thorvaldsen. A replica of the Christ statue can be found in the Salt Lake City Temple Square Visitor's Center of The Church of Jesus Christ of Latter day Saints. It is a beautiful church. It is an active church and they were having a rehearsal for an upcoming confirmation ceremony.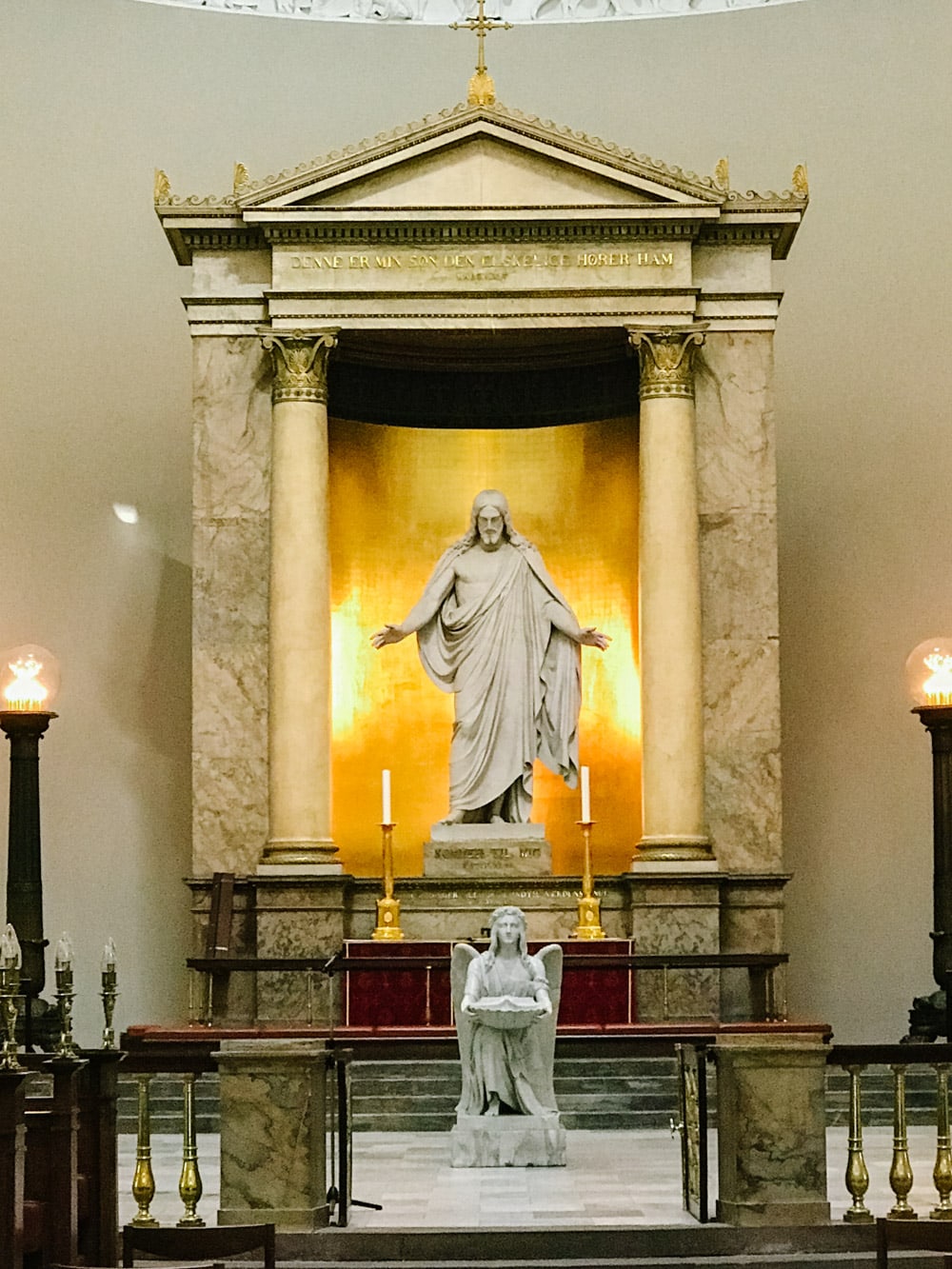 From there we walked through the streets of Copenhagen taking in all the pretty! Lots of tulips and lilacs were in bloom and there were lots of bikes so keep your eyes open!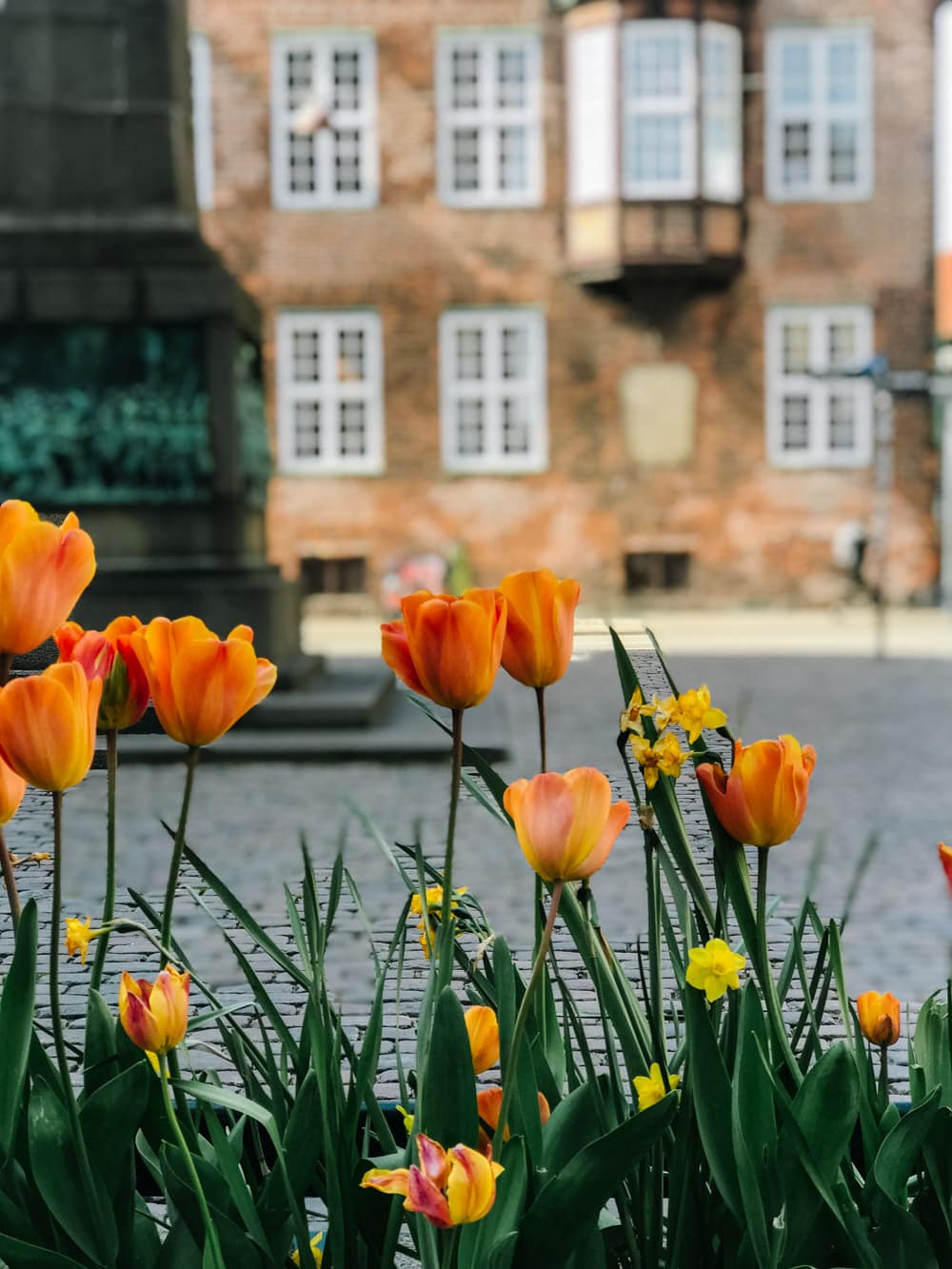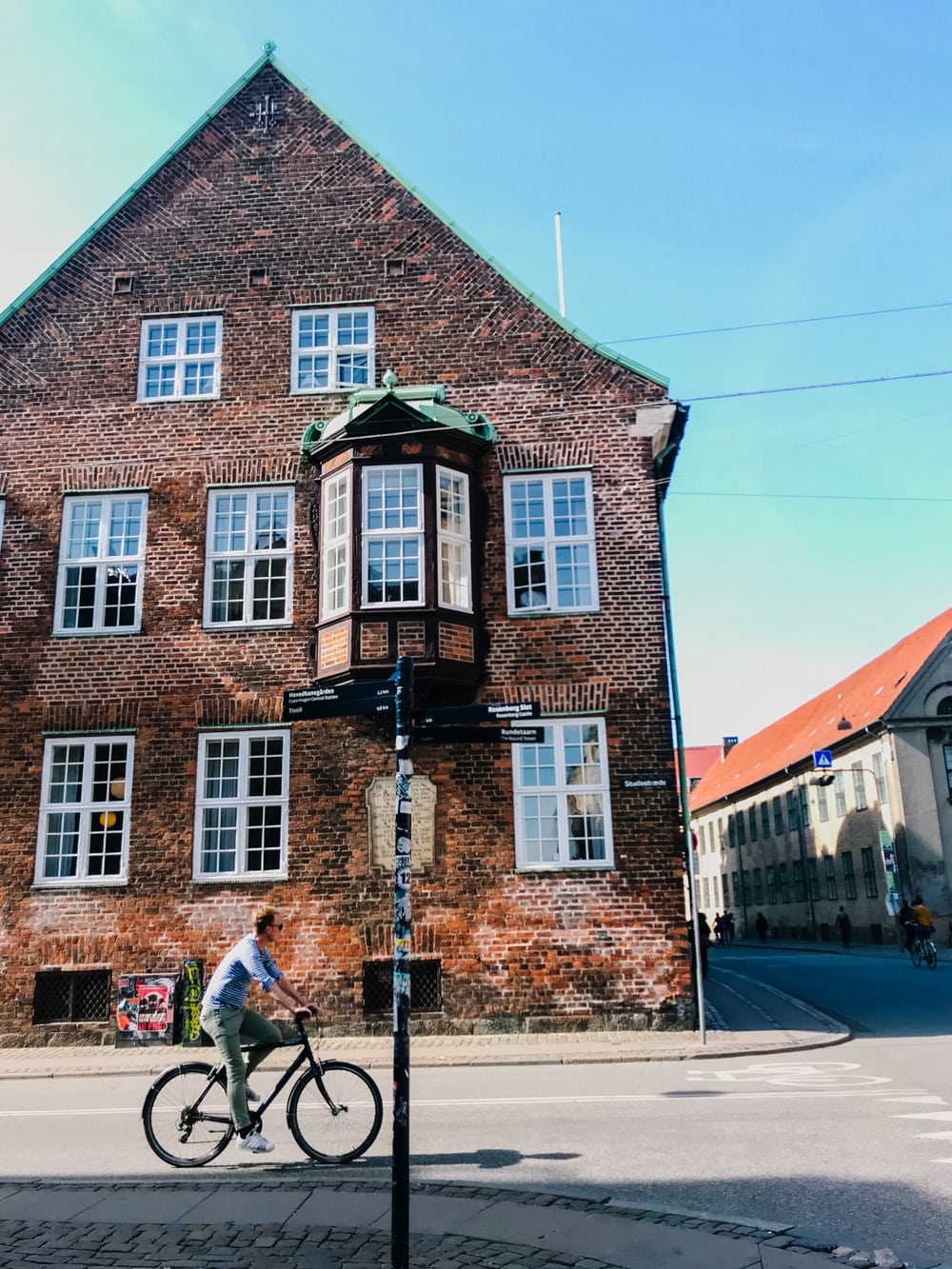 Tivoli Gardens
Also at the top of our list was a visit to Tivoli Gardens. Tivoli is the second oldest amusement park in Europe and was built in 1843. The park includes rides, restaurants and beautiful flowers. We went for the flowers, not the rides.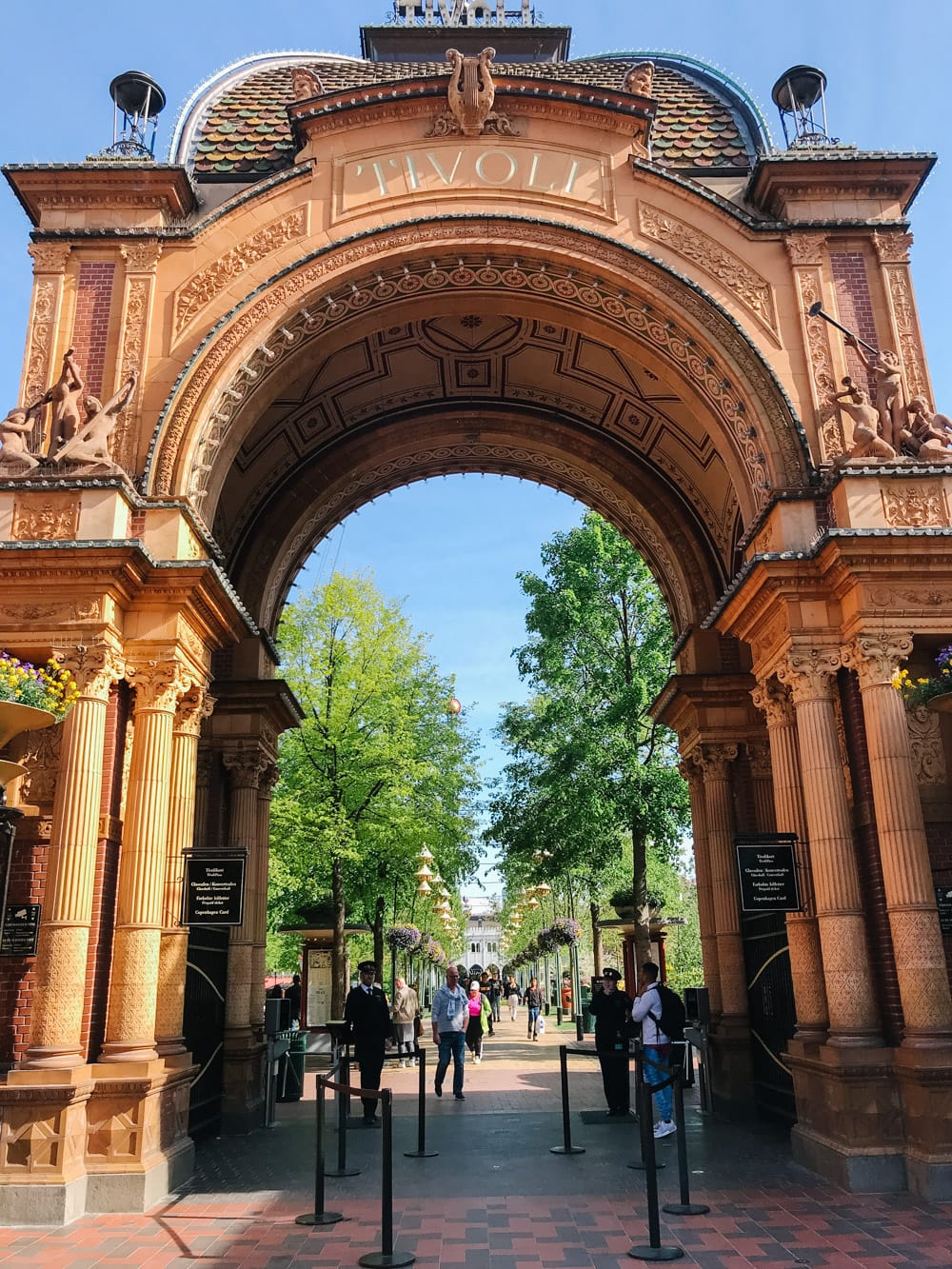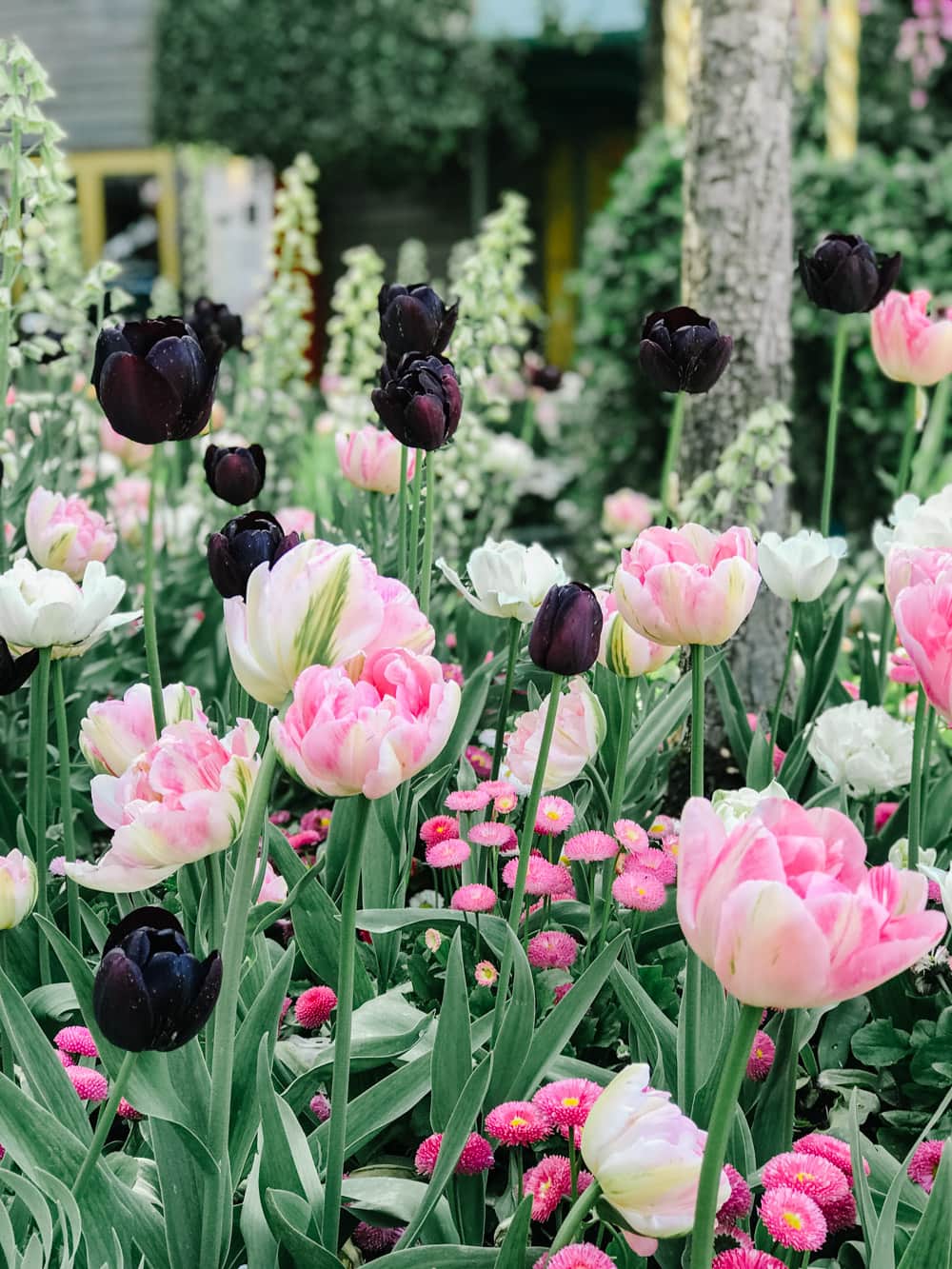 We didn't ride any rides but I can't pass up the chance to take a picture of a pretty carousel.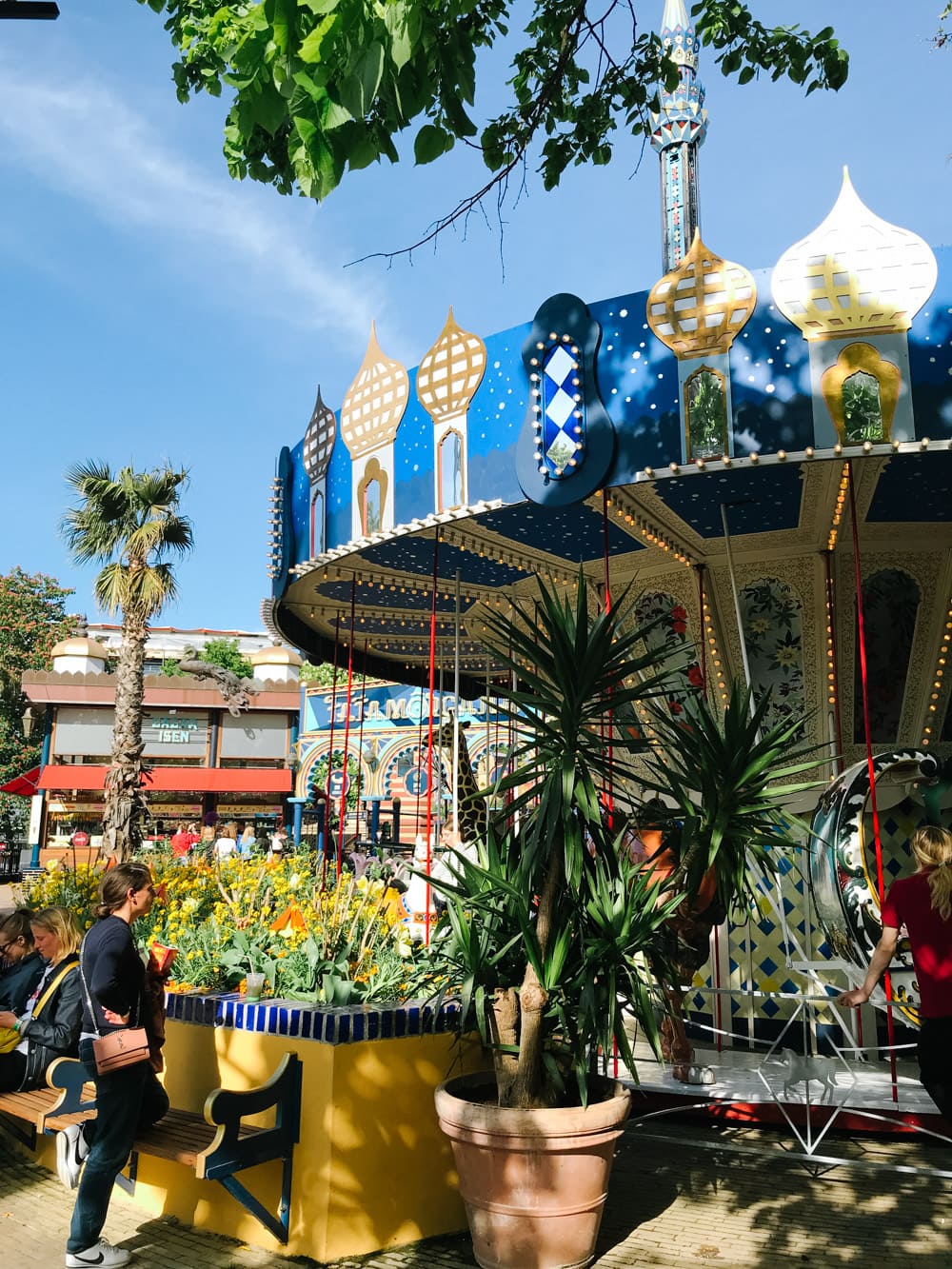 Copenhagen is the home of Hans Christian Anderson and where he lived when he wrote several of his stories including The Ugly Duckling and The Little Mermaid. His statue sits across the street from Tivoli Gardens so don't miss it.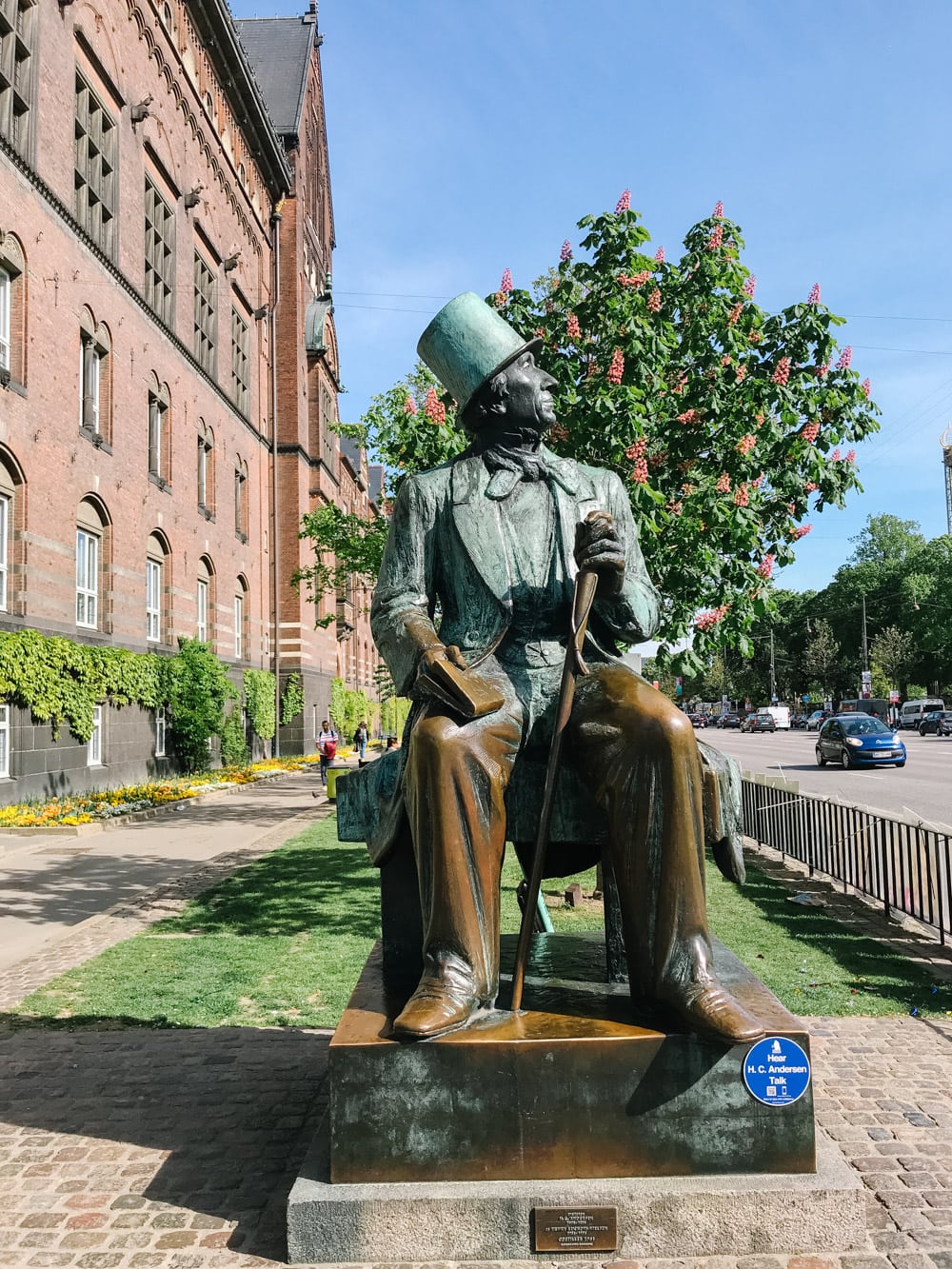 Christiania
A friend had told us about the Christiania community so we wanted to check it out. In 1971, 700 Christianians established squatters rights in an abandoned military barracks, two generations later they are still there living in their "free city." It is a community of hippies, idealists, potheads, cats, dogs, and horses!! Rick Steves says there are even some Willie Nelson type seniors living there among the remaining 180 residents. It is an interesting and colorful place and we walked around for about 15 minutes and then had had enough and we were a little afraid to inhale too much!! Rick gives you lots more info in his book if you want to explore the area more.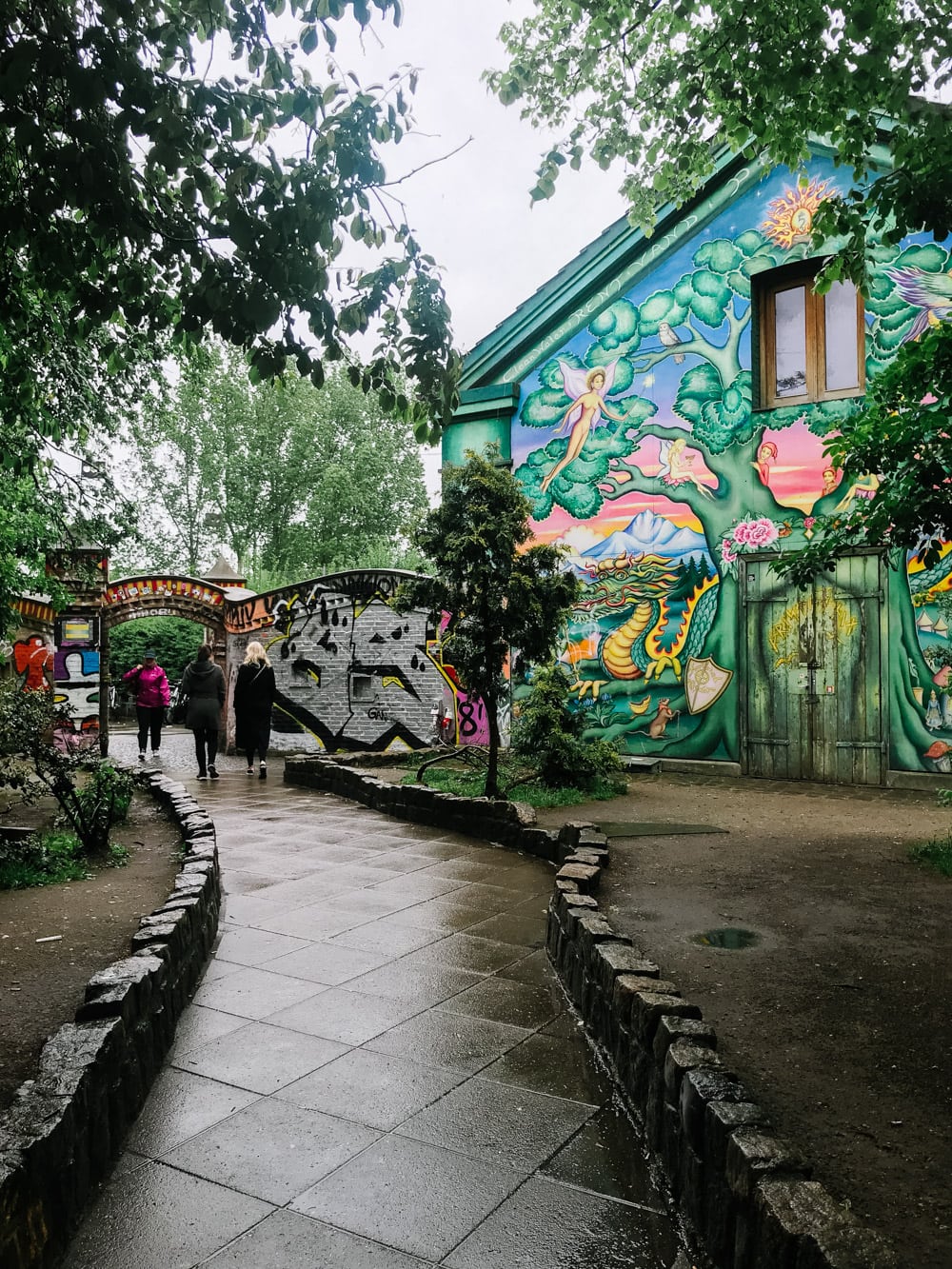 Copenhagen Day Two
It was a rainy our second day in Copenhagen but we managed to see a lot. We took a walking tour that was provided by the cruise ship in the morning and then spent the afternoon exploring on our own. We enjoyed learning more about Copenhagen and the country of Denmark from our local tour guide The Danish people are extremely kind and easy going. The majority speak English as they go to school in English so language is not a problem.
Little Mermaid Statue
The first stop on our second day was a visit to the famous Little Mermaid Statue which is located right near the cruise ship dock. The Little Mermaid statue, based on a story written by Hans Christian Anderson and then turned into a movie by Disney was a gift to the city of Copenhagen and inspired by a ballet performance of Anderson's story.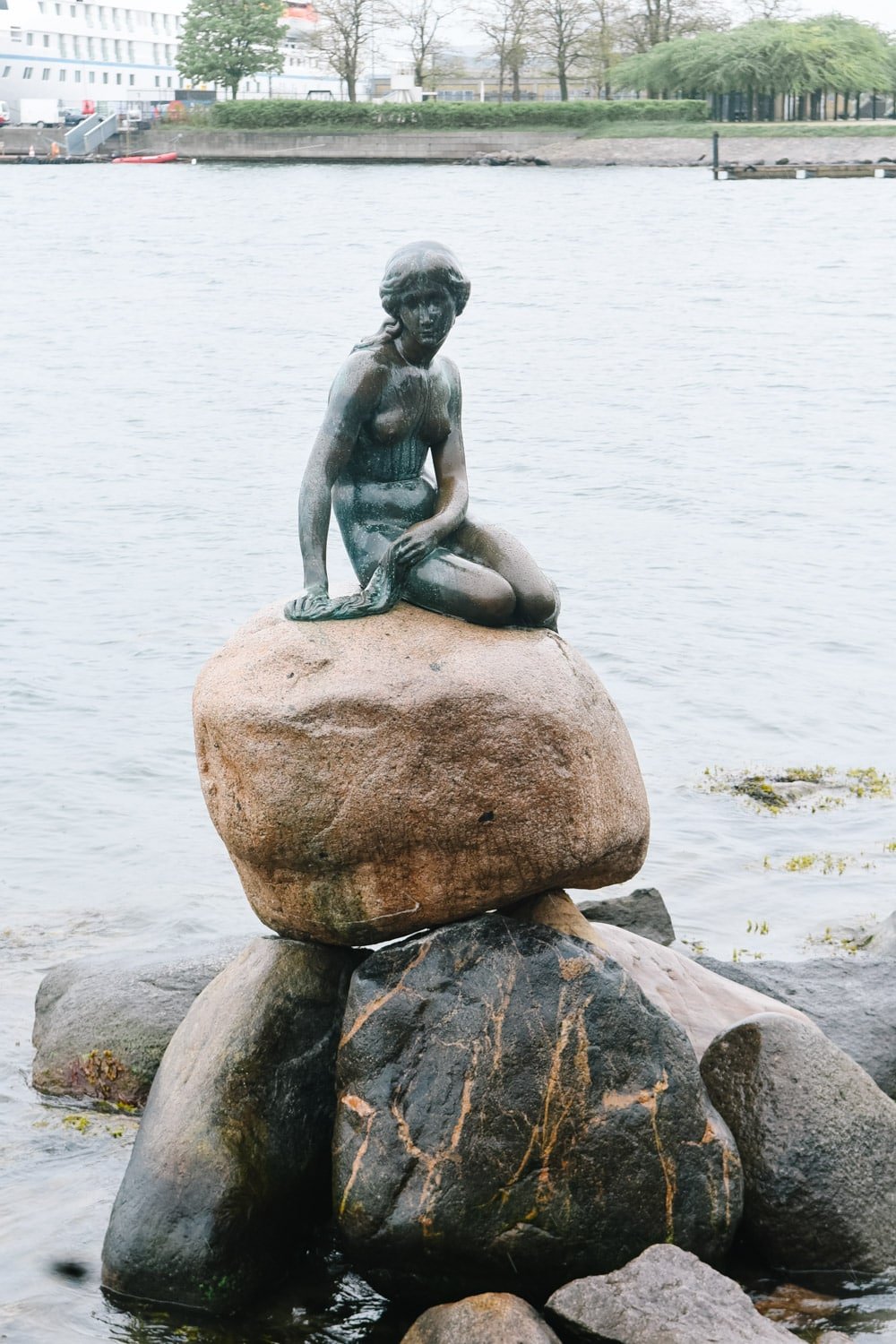 Amalienborg Palace
Our next stop on the tour was Amalienborg Palace and Square. It is the home of the Queen of Denmark and her son lives just across the square. You can watch the changing of the guard too.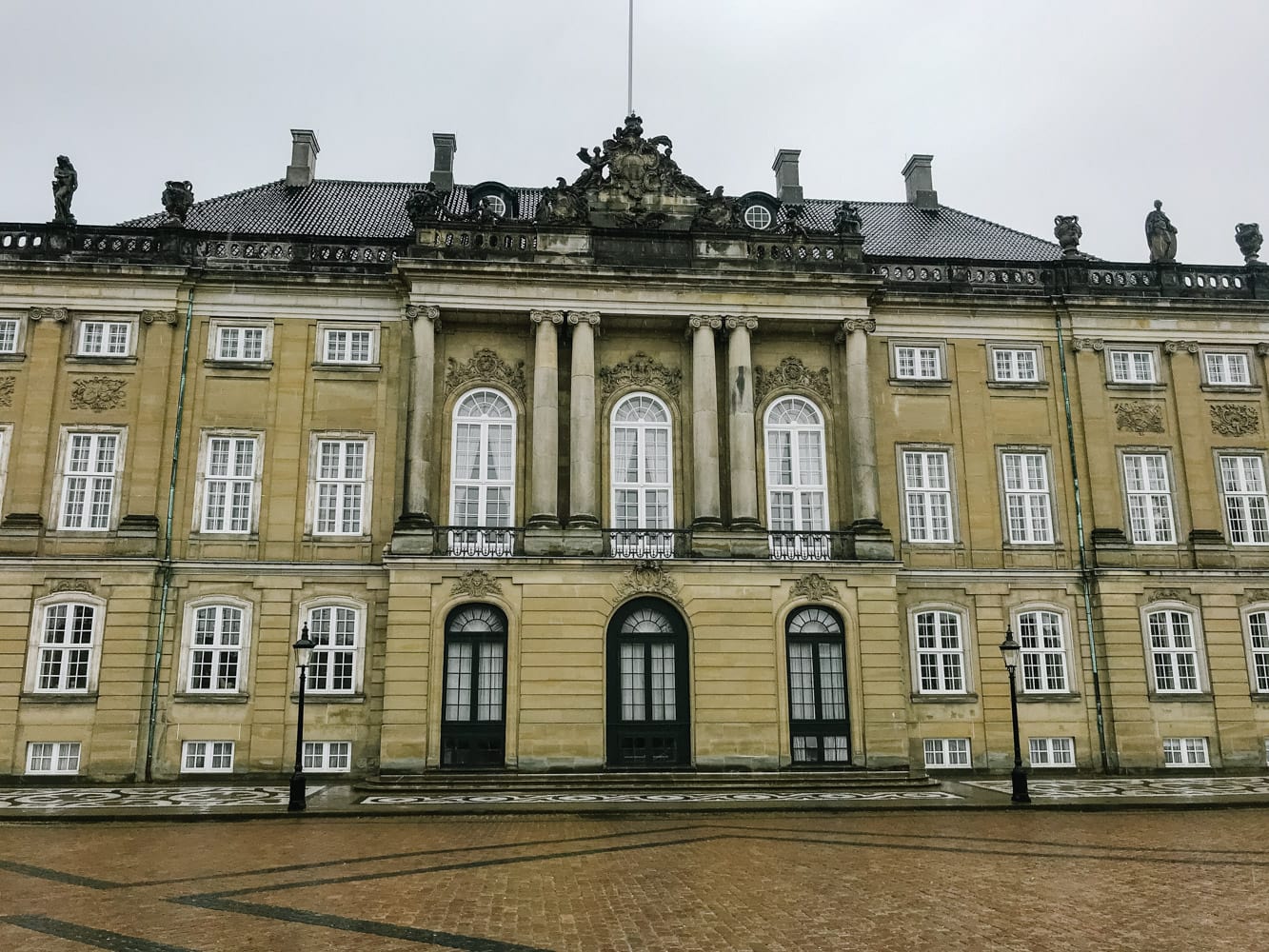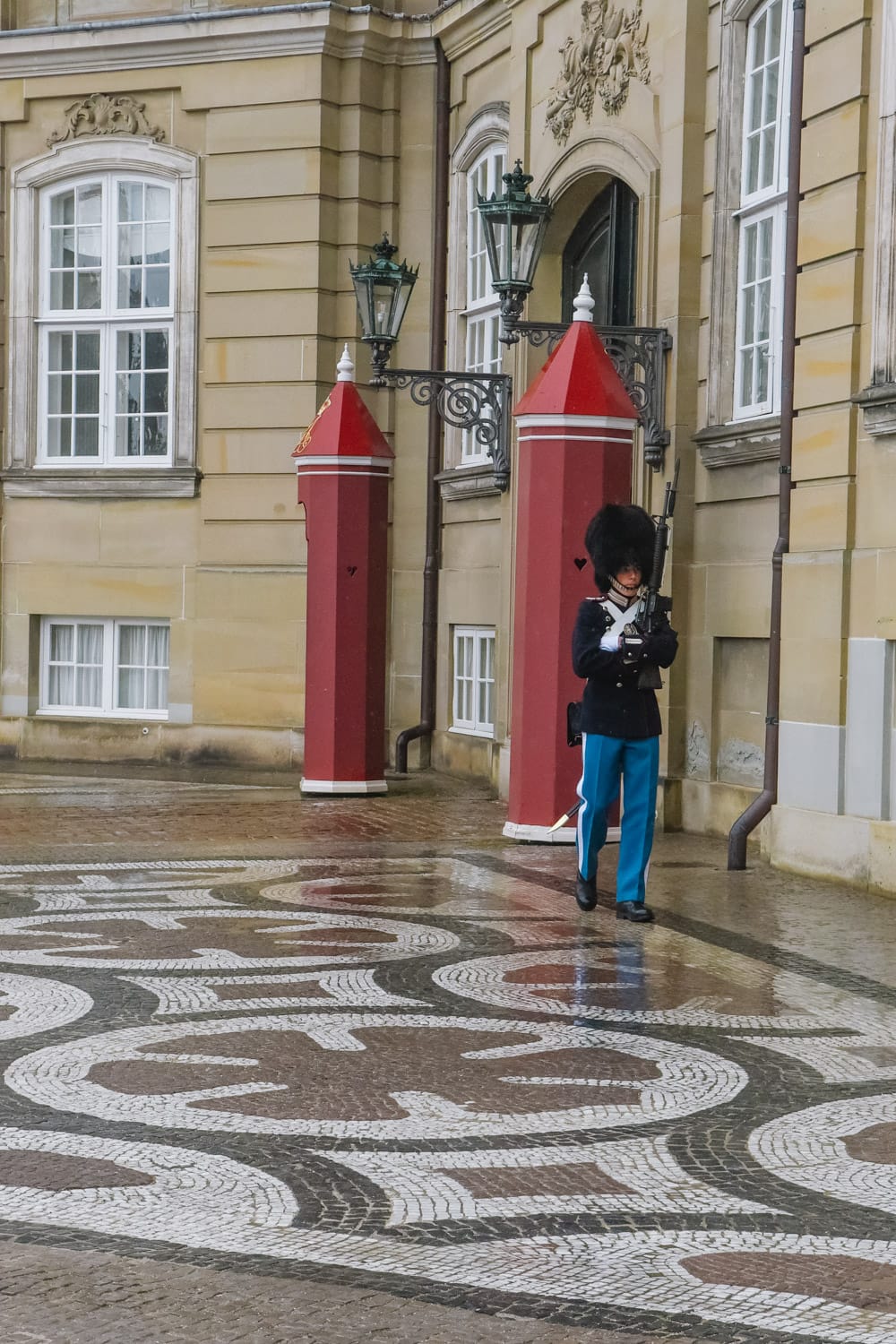 Because of the rain, we we skipped over some of the other historic buildings on Rick Steve's walking tour but we did explore Nyhavn which was my favorite part of Copenhagen.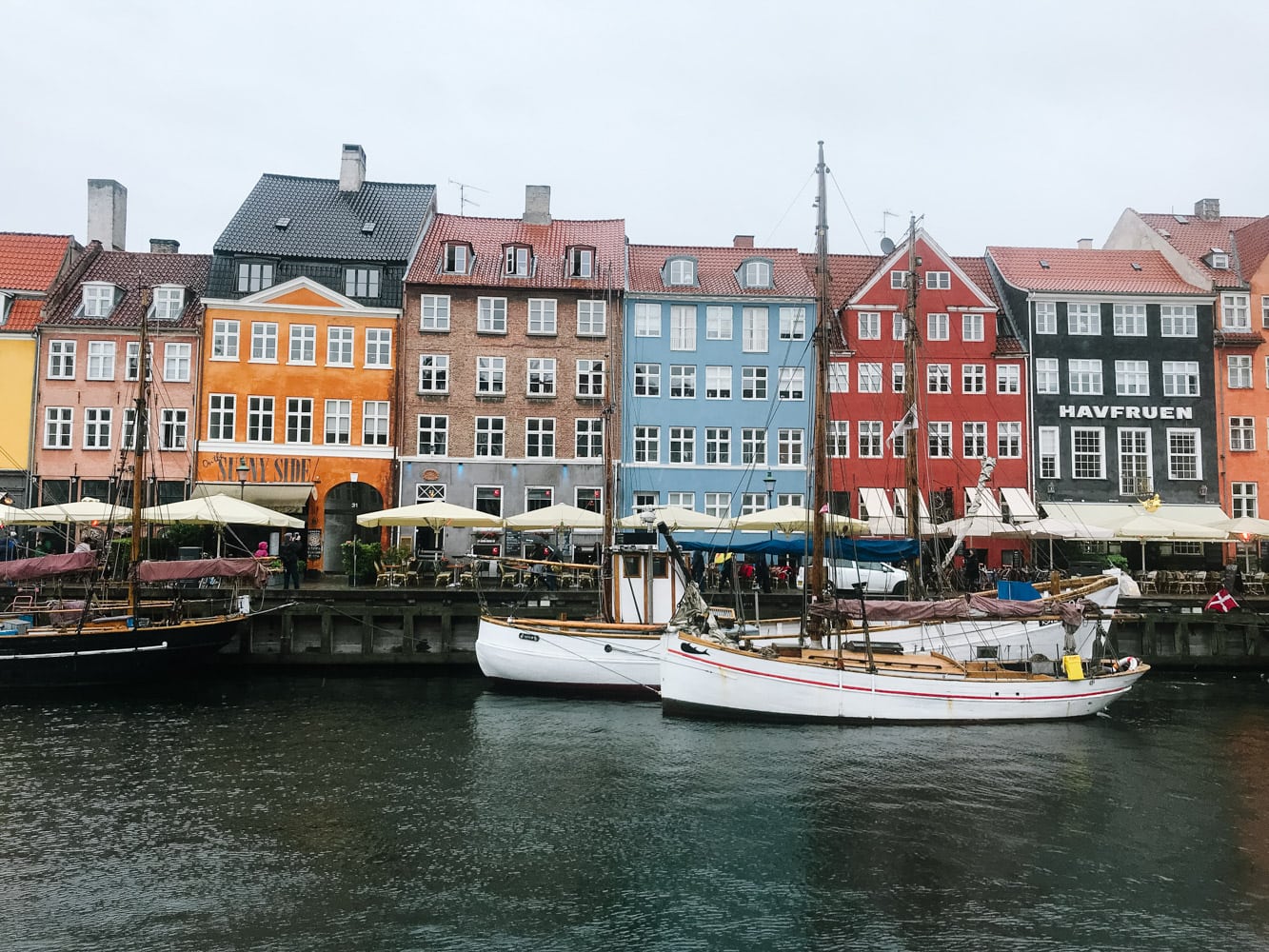 Nyhavn
Nyhavn means "new harbor" and was basically the sailor's quarter of the city built in 1670. Today it has lots of trendy restaurants, clubs and tattoo shops. It is one of the most picturesque spots in Copenhagen, even on a rainy day. Be sure and cross over the canal for the best photos. You can also take a canal boat ride for a better view of the area if you like.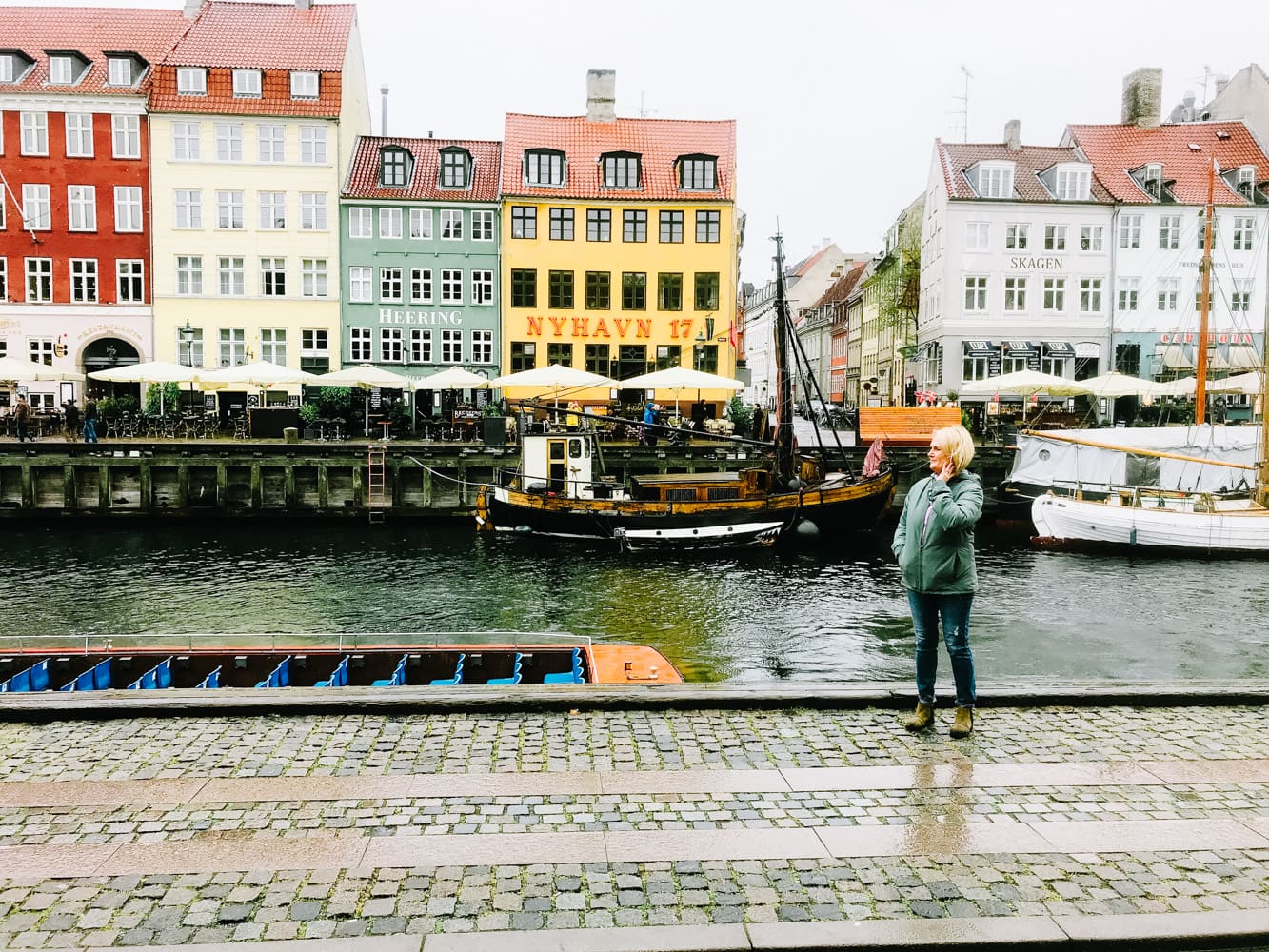 Hans Christian Anderson lived here in Nyhavn and wrote his first stories while living in the red building.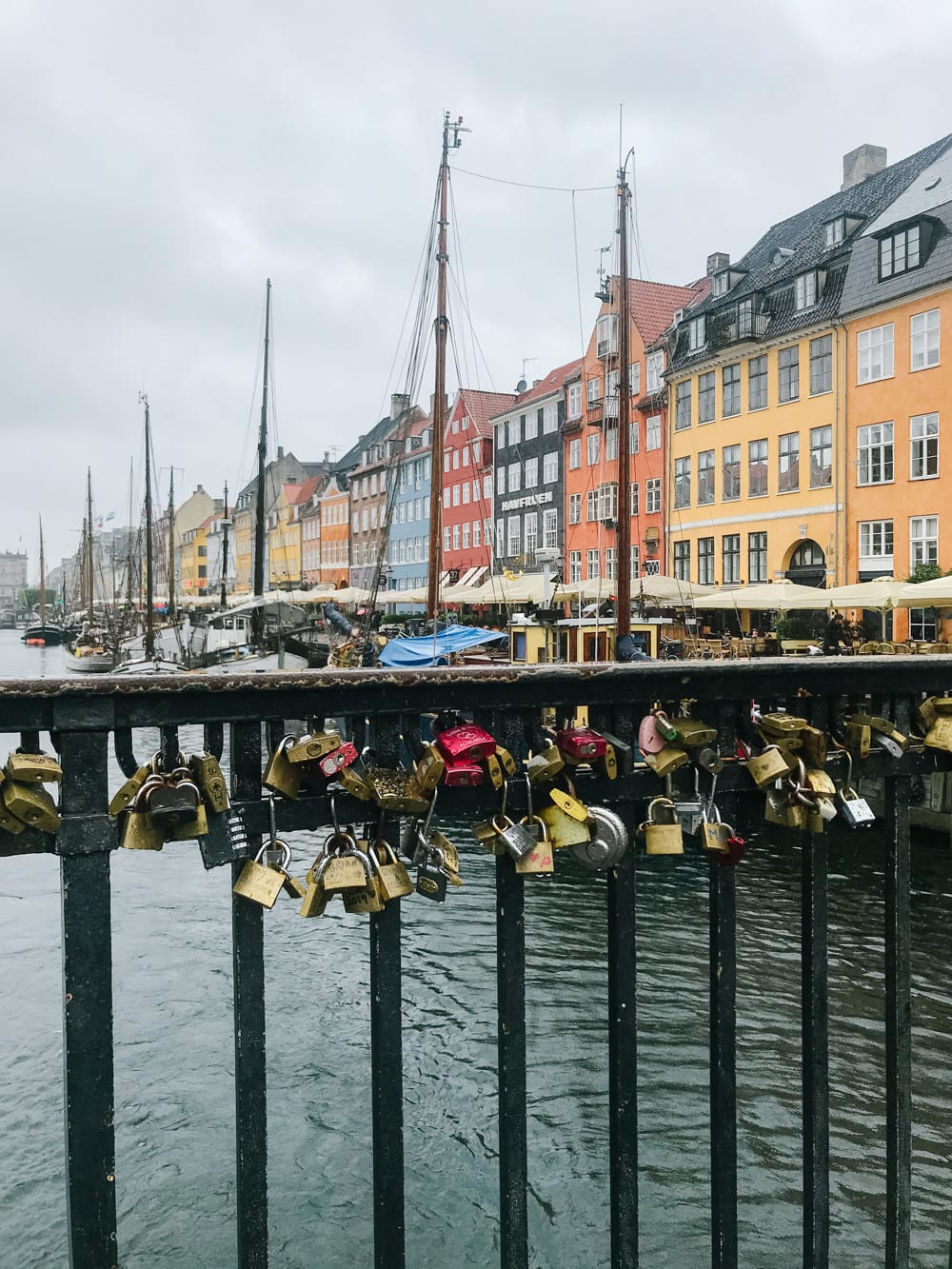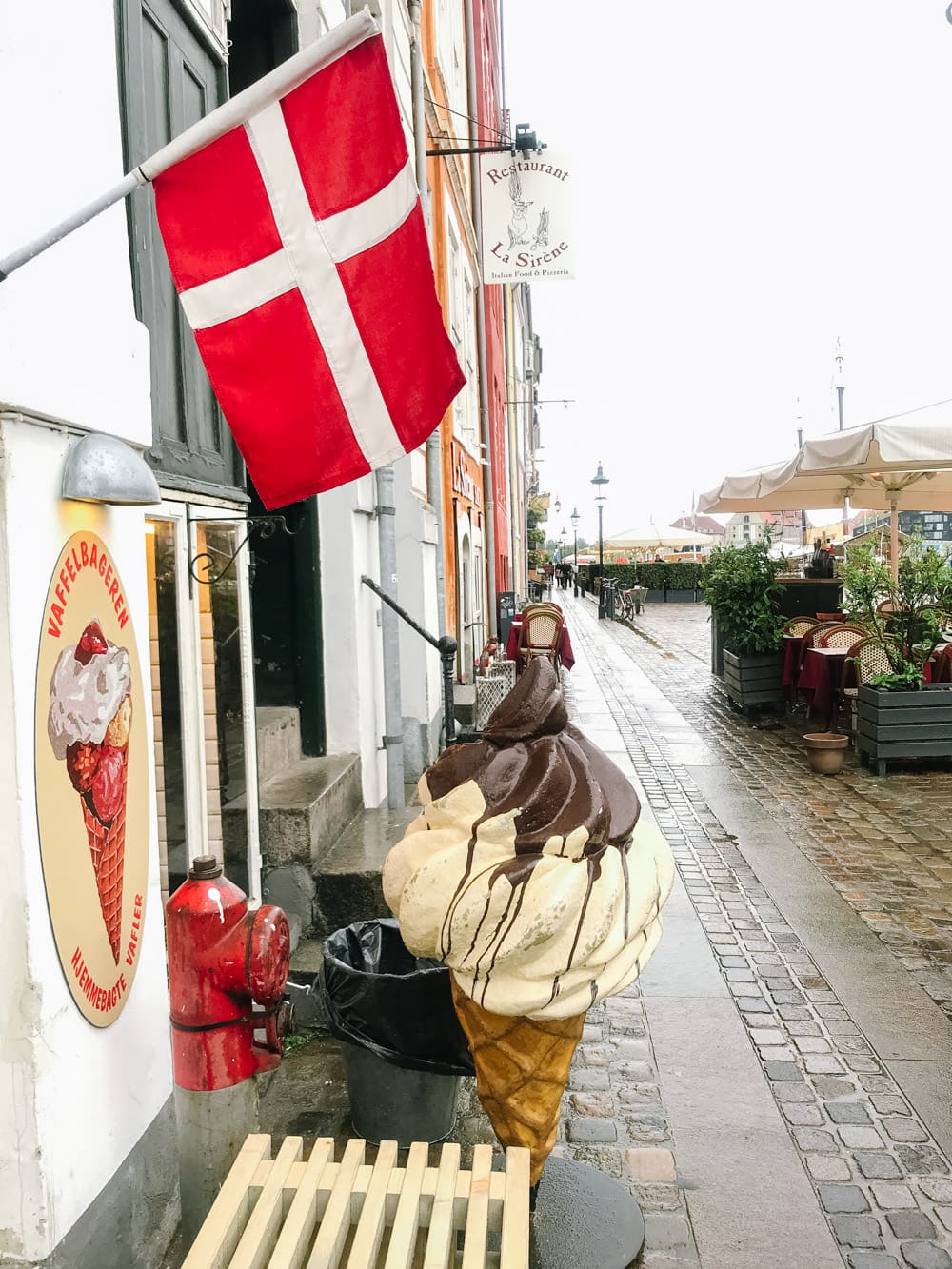 Even though it was cold we had to check out the local ice cream and stopped into Vaffelbageren for a cone. You can have your ice cream topped with "cream" (sour cream) and jam. I ended up scrapping off the sour cream but liked the addition of the jam!

Copenhagen is a clean, beautiful city and very easy to walk around and enjoy on your own, even in the rain. It really is, as the song says, "Wonderful, wonderful Copenhagen,
friendly old girl of a town."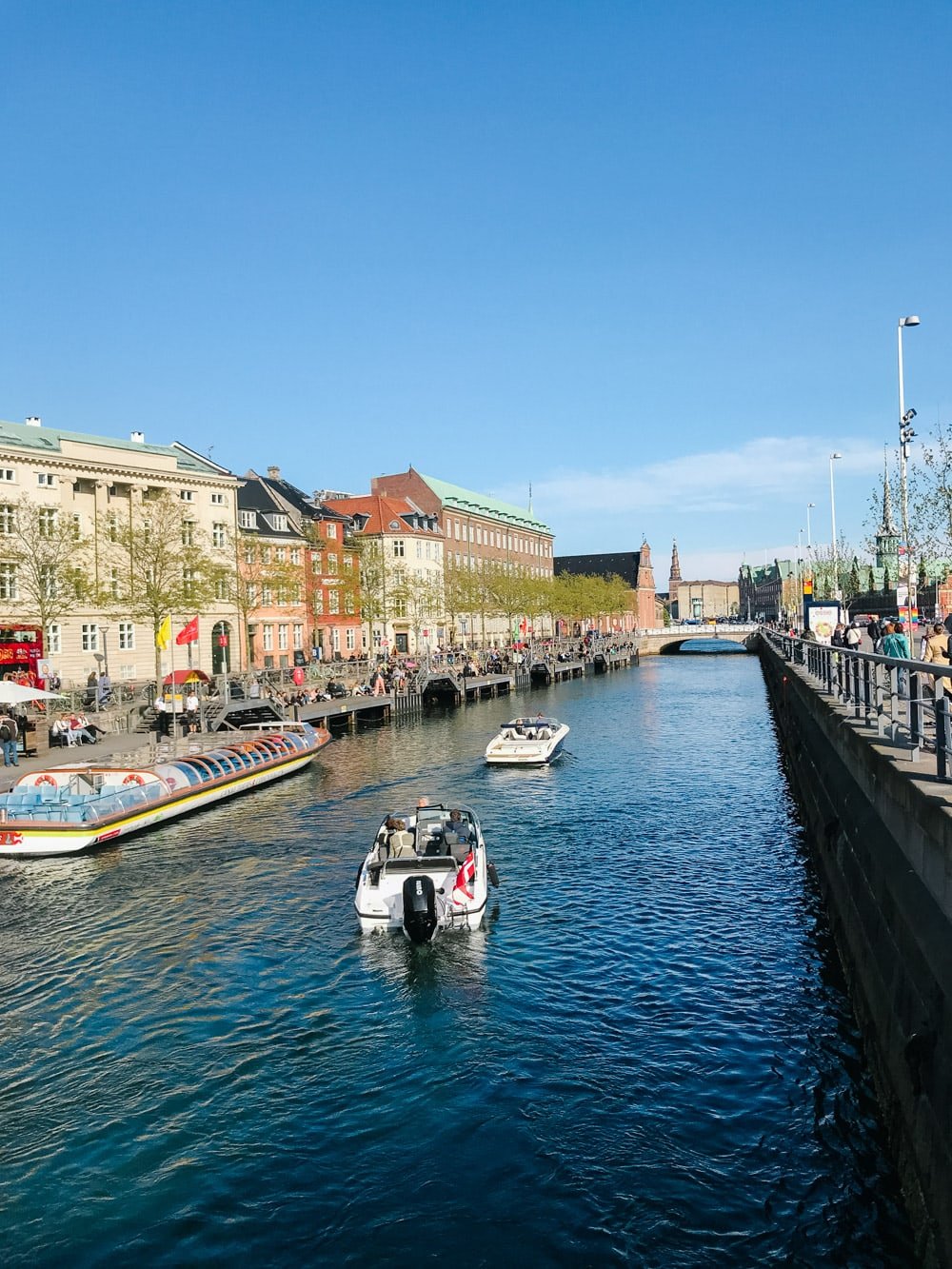 Next stop: Things to Do in Berlin, Germany
To see what and how I packed for our Scandinavian Cruise check out this post.