Succulents planted in a cute tea cup make a great gift or a fun decoration for your home.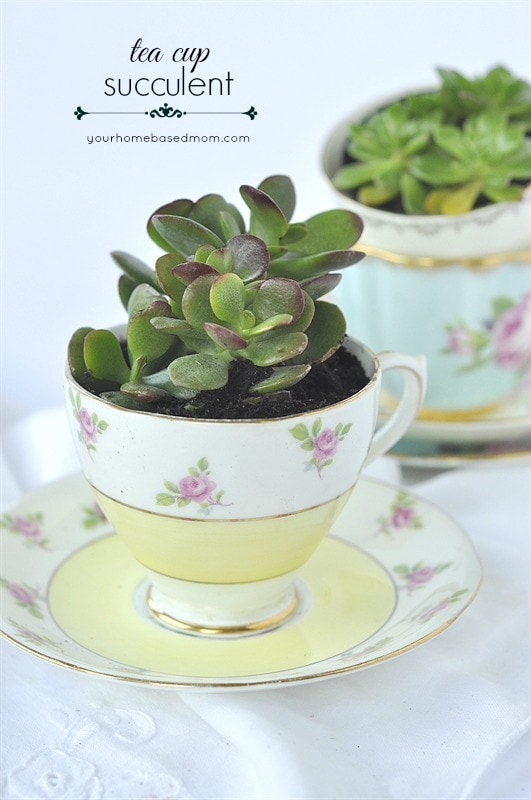 Each year I usually come up with one idea, many times it is something I make, that I use as my "girlfriend gift" for the year. That means all my friends get the same thing! A few years ago I gave them all a DIY cake plate. I had made out of upcycled things from Goodwill. Everyone loved them!
I love being able to use treasures I find at estate sales and Goodwill and turn them into something fun for my friends. This year has been the year of the succulent when it comes to girlfriend gifts.
Every trip I make to Goodwill or an estate sale I am on the look out for pretty tea cups. I love them. They are also the perfect container for a little tiny succulent.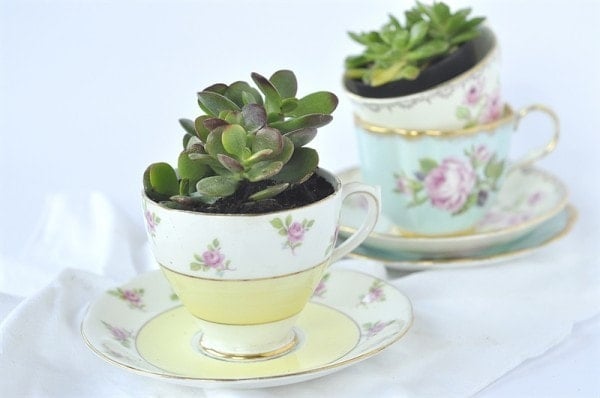 All you need is a pretty teacup (must be pretty), a few small pebbles or rocks, potting soil and a succulent. I have picked my succulents up at Home Depot or the local grocery store for just a couple of dollars.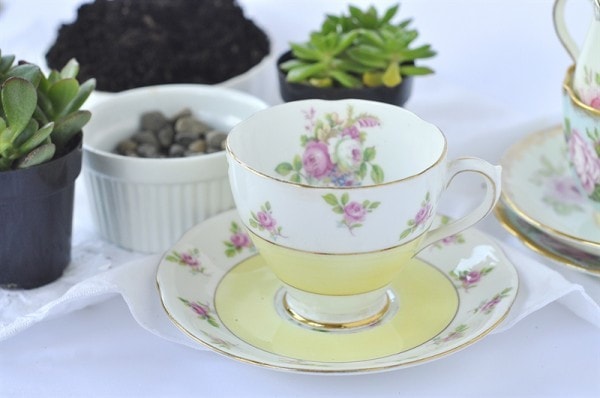 Place a few of the pebbles in the bottom of the tea cup. This is important so that there is a bit of drainage since there is no hole in the bottom of the cup.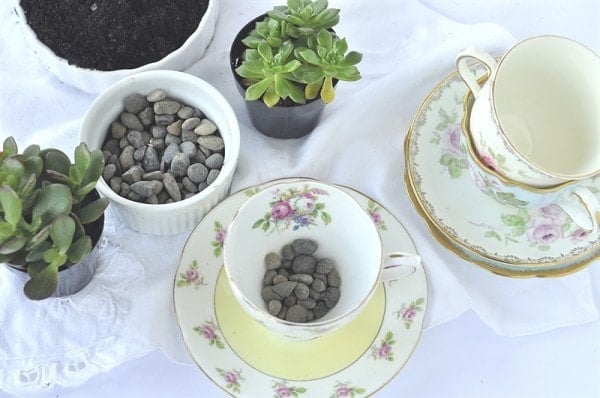 Then just fill with potting soil and add your succulent. The great thing about succulents is they are really hard to kill! They are tough and they don't like a lot of water so if you forget to water it for a while, no worries!!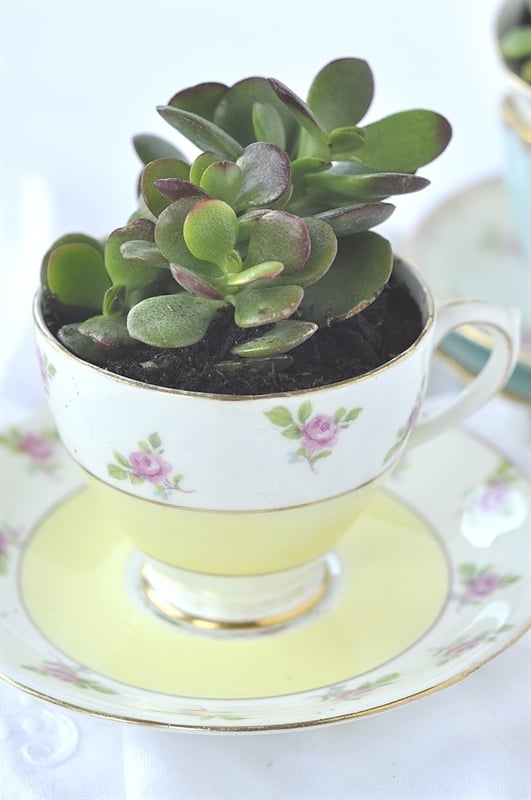 What a fun, easy and inexpensive gift.
I also have planted succulents in other old, vintage containers. Another favorite is this old vintage enamelware.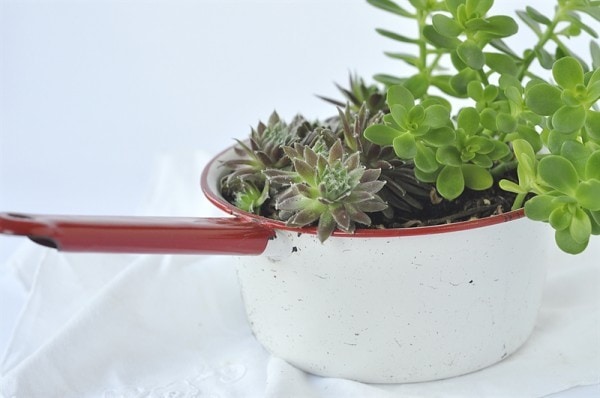 Old vintage colanders make a great container too because it has built in drainage holes. I found this old metal container at an estate sale and had my husband drill a few holes in the bottom of it for drainage.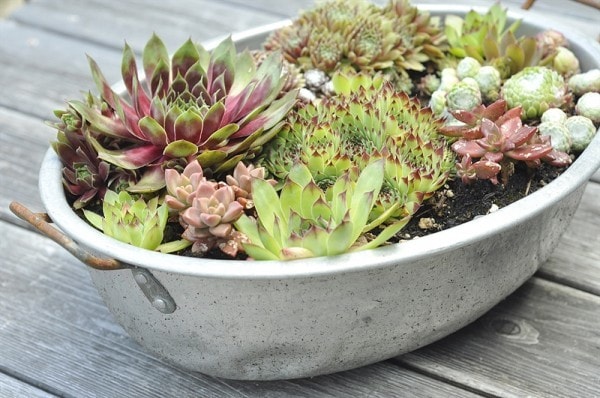 So many possibilities!