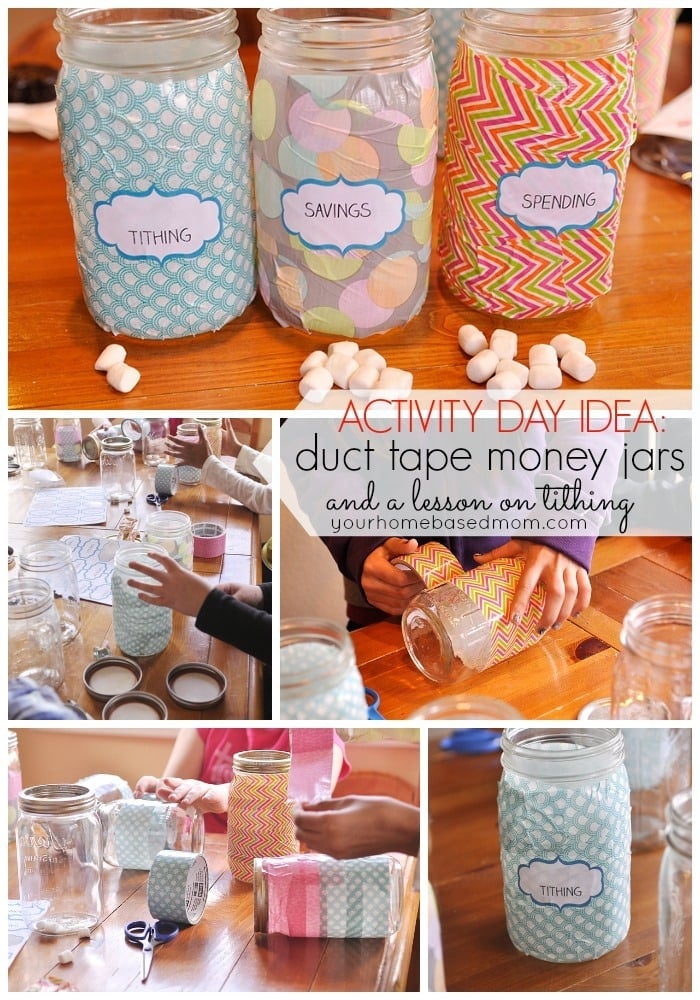 Last week in Activity Day Girls we had a little lesson on money. We talked with the girls about the three things you should do with your money. Save, Tithe and Spend. My co leader did a great little object lesson with them and gave them each 20 miniature marshmallows. She had them divide them up into three piles – one pile each for Save, Tithe and Spend. In our church we are asked to Tithe 10% of our income. So they put two of the twenty marshmallows in that pile. We then gave them some guidelines by which they could decide how much to save and how much to spend. Encouraging them always to be saving something. We recommended saving 40 % and spending 50%.
We also talked with them about what the church does with their tithing donations. That it goes toward building new church buildings, temples and many other good things. We then had a fun time decorating jars for them to keep their money in.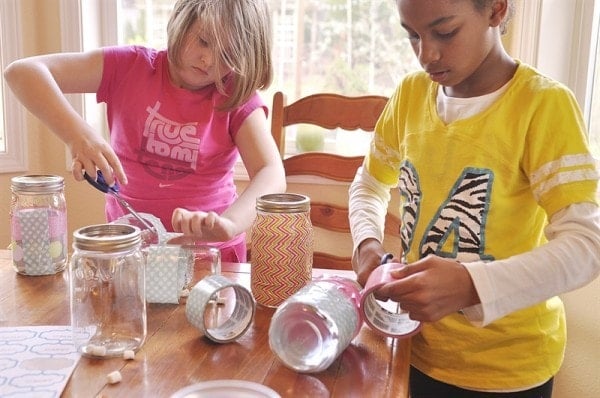 Each girl was given 3 wide mouth quart jars. We asked the ladies at church if anyone had jars to donate and we were able to get enough for all the girls that way without having to buy any.
We did purchase fun, patterned duct tape at Target. This is where the girl's individual personalities really came out. I loved watching how they chose to decorate their money jars.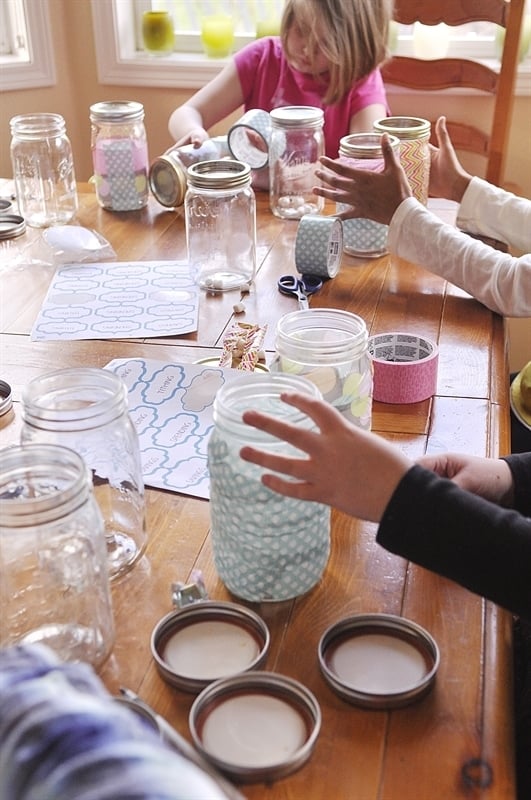 Some of the girls just wrapped the tape around the jar overlapping it. You will get some tucks and creases in your tape because the jar is curved. For our little perfectionists this was a little hard to deal with.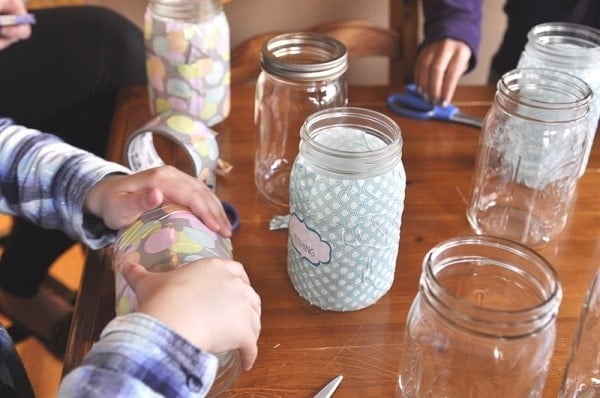 Some of the girls chose to wrap a strip around the jar and then cut it off and then do another strip under that. You didn't get as many tucks and creases that way.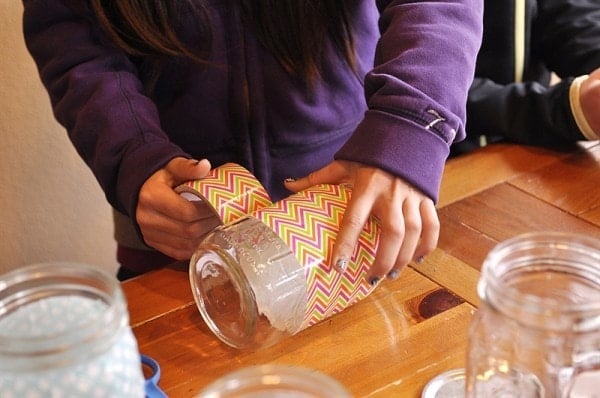 Some of the girls used all one kind of tape on a jar and some girls chose to use all the different patterns on one jar, making a striped effect.
After they had taped up their jars we gave them some labels to put on the jar. I just printed these off on premade labels I already had on hand. Got them at Home Depot.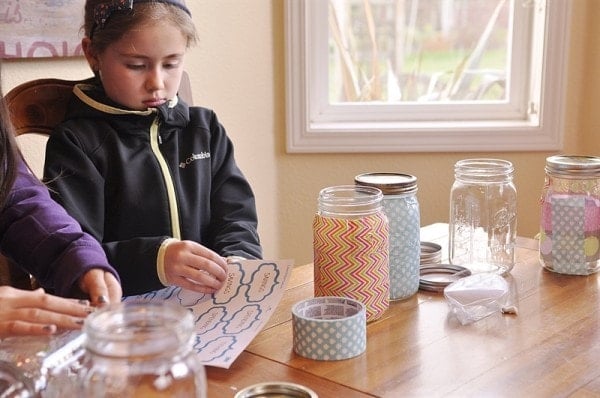 The jars turned out pretty cute and the girls had a fun time making them. Hopefully they learned something about what to do with their money too!