Speed Friendshipping is a great Relief Society Activity Ideas and a fun way to get to know each other. Lots of laughs are guaranteed!
You can find other fun Relief Society Activity ideas here.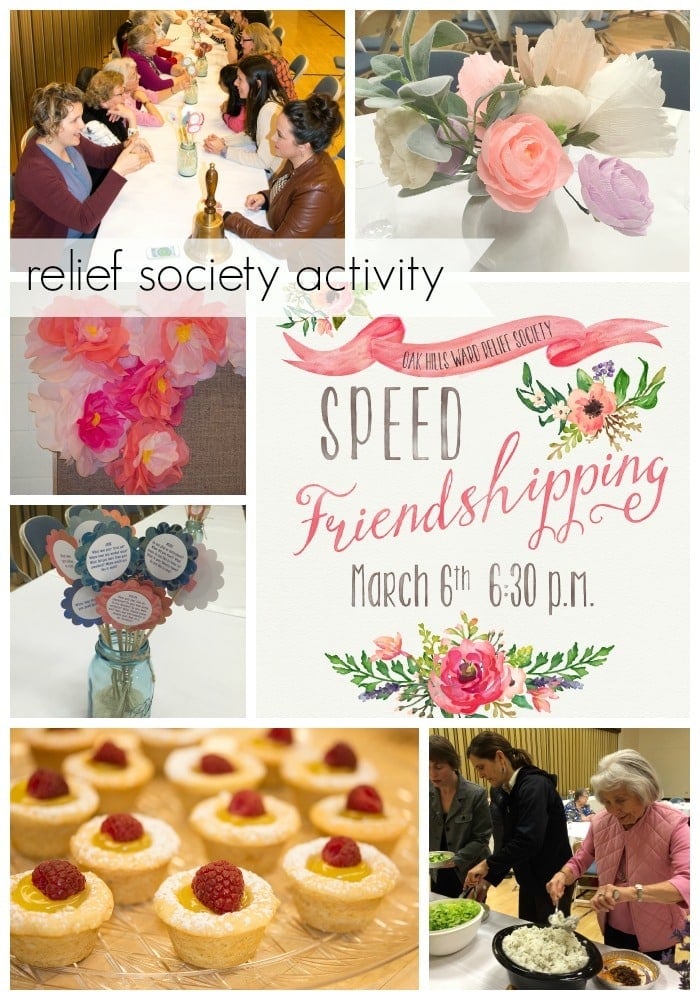 Several months ago I got a new job at church or we call it a calling. I am a member of the Church of Jesus Christ of Latter-day Saints and am a counselor in the Relief Society Presidency. This is the organization that oversees and serves all the women 18 years and older. I get to help plan the Relief Society Activity Ideas. We usually have Relief Society meetings or activities each month which is focused on the sister's getting to know each other better, having a good time together and learning something new. This month we learned more about each other.
Relief Society Activity Idea
I have a great committee that works with me and helps carry out the activities. For this month we planned a dinner and a Speed Friendshipping Activity. Speed Friendshipping is like Speed Dating. Of course any activity/party needs to start with a pretty invitation and we had one! I have a really talented committee member who makes all our great invites for us!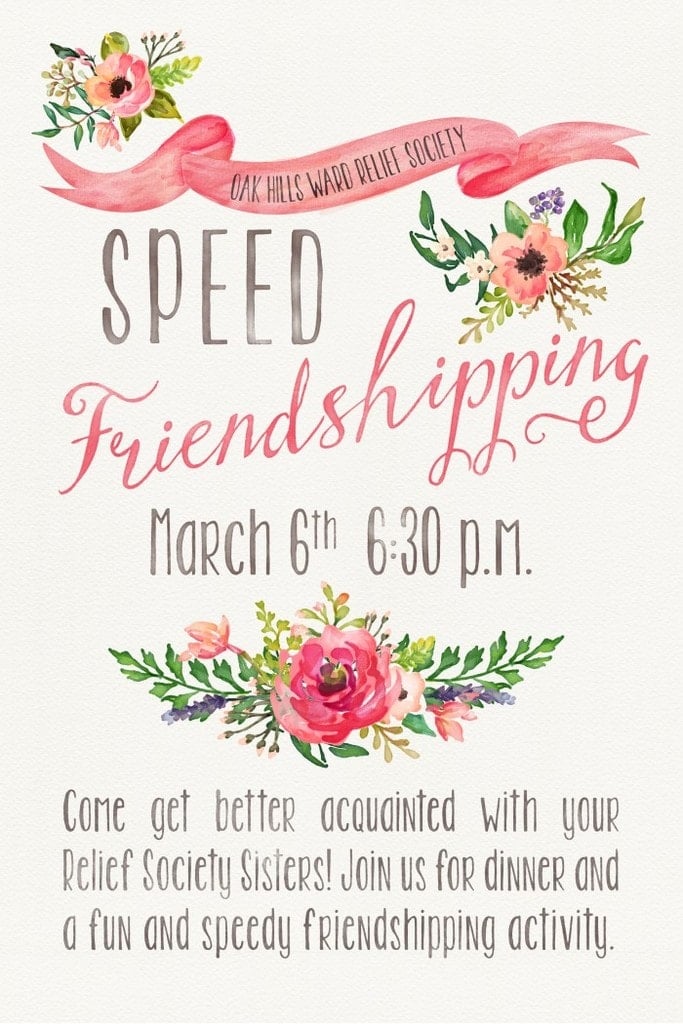 We started the evening off with a yummy dinner and served Cafe Rio Sweet Pork Salad with all the trimmings!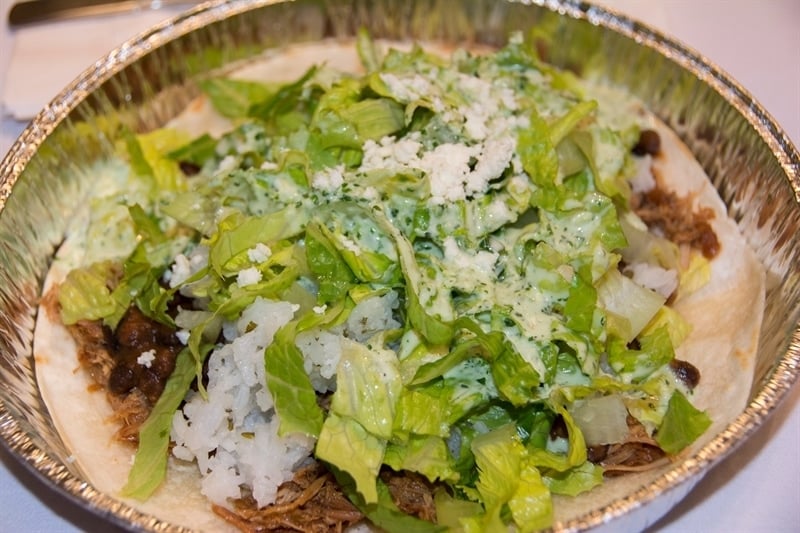 We cooked the tortillas up fresh and warm right there at the serving table.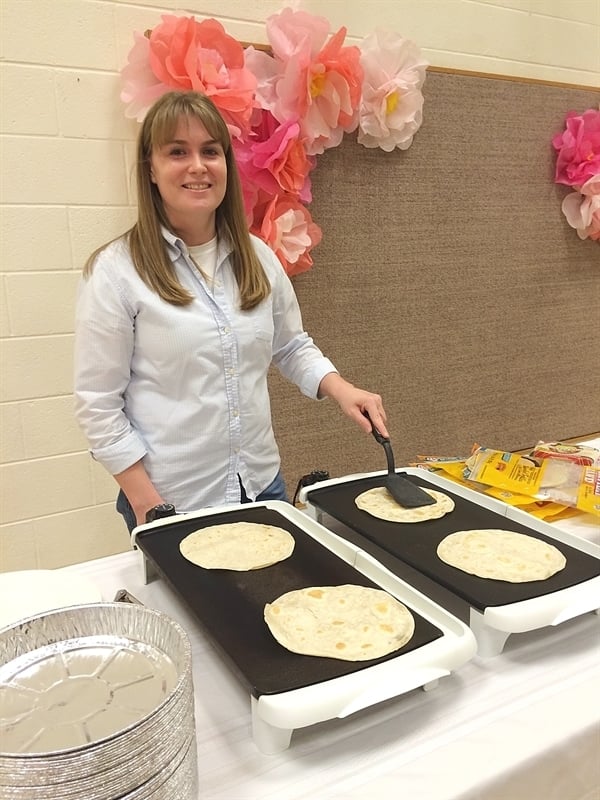 Flowers were the theme of the evening so we decorated the tables with pretty paper flowers that a friend had made for her granddaughter's wedding.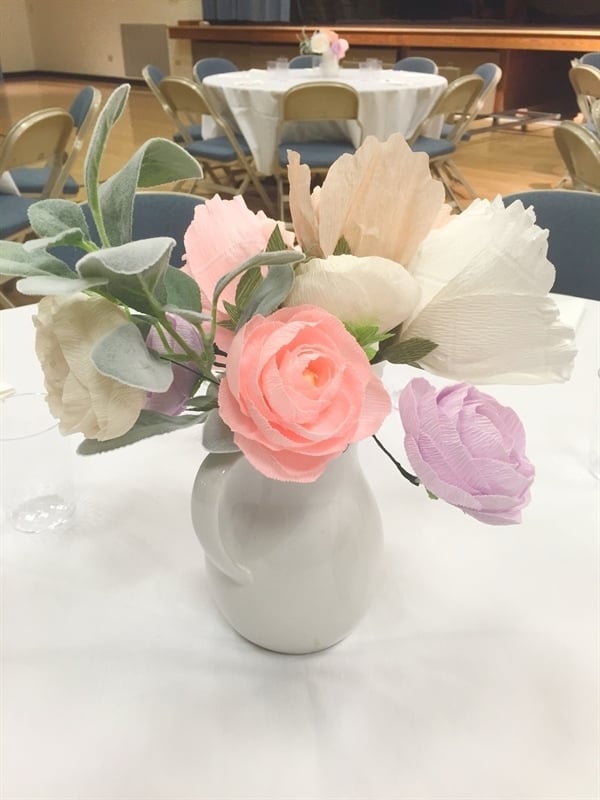 I also made some fun, big tissue paper flowers to decorate the backdrop with.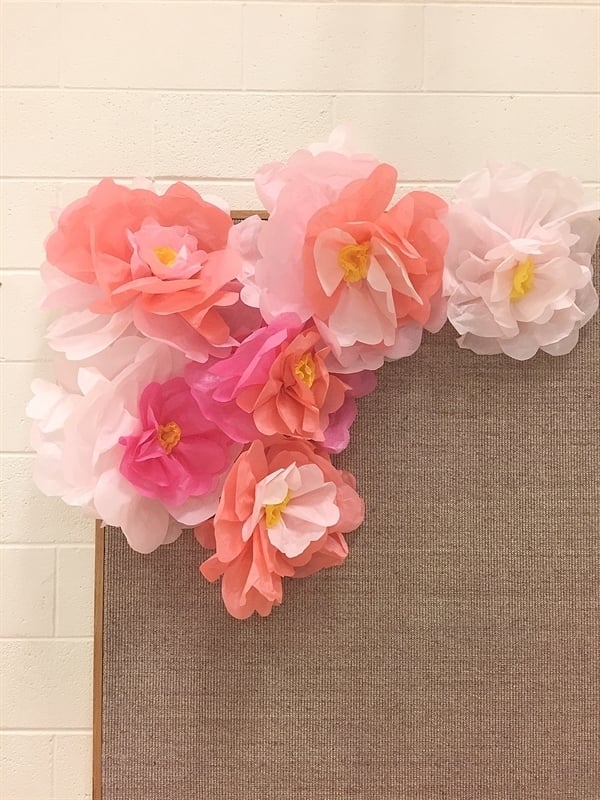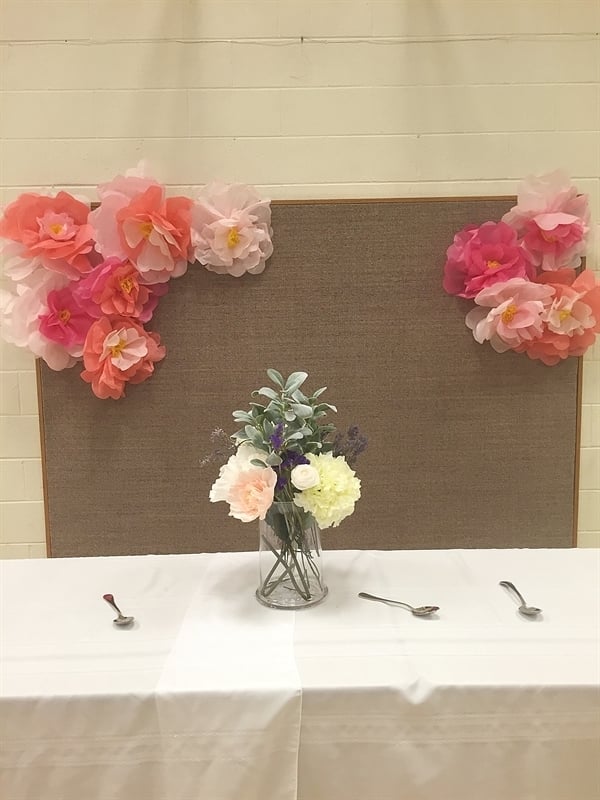 The food was served buffet style and everyone built their own salad.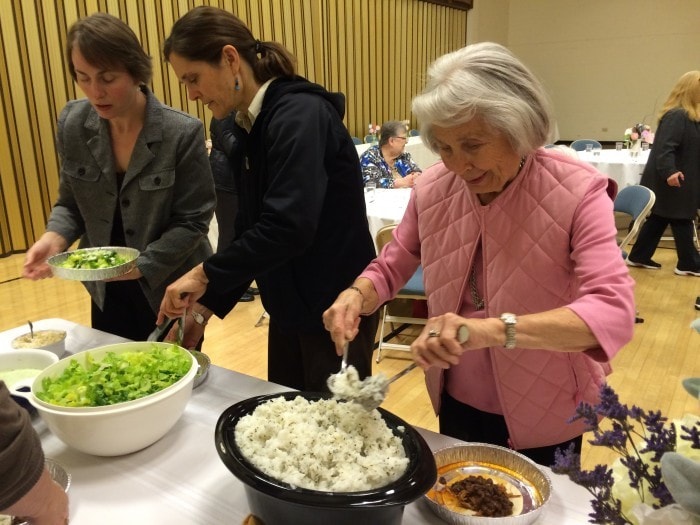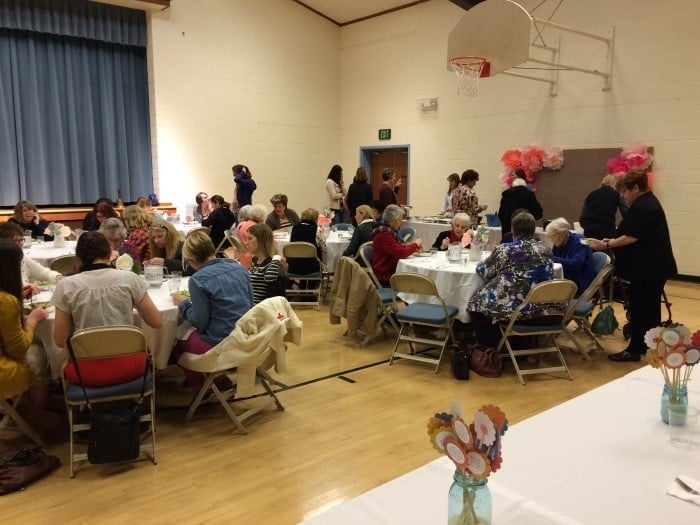 Speed Friendshipping Activity
After dinner we had our Speed Friendshipping activity. We set up long tables all in a row with chairs on both sides. After the ladies were done eating they carried their chair over to fill in the other side of the table.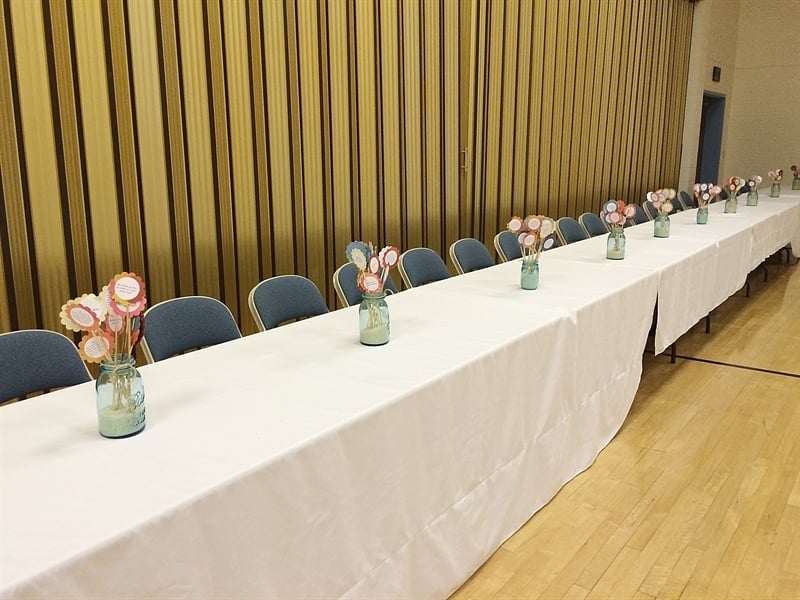 On the table were jars full of paper flowers with questions on them. The sisters that were sitting across from each other then asked each other the question on the flower. (Note: I do not have a list of the questions available. I borrowed the flowers from another ward but if you Google friendshipping questions, a bunch will come up)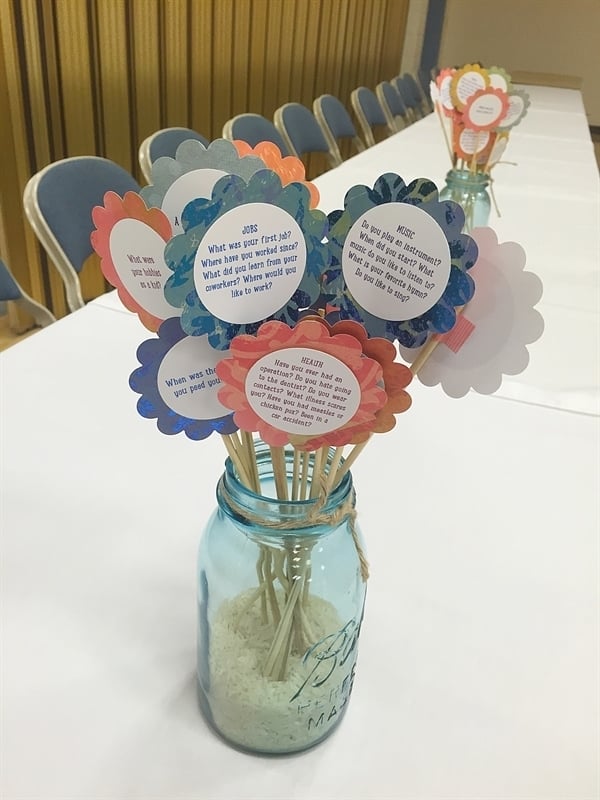 April was our official timer with her big old bell. When the time was up the sisters on one side of the table stood up and moved down one chair so that they were in front of a new person. The other side of the table stayed seated.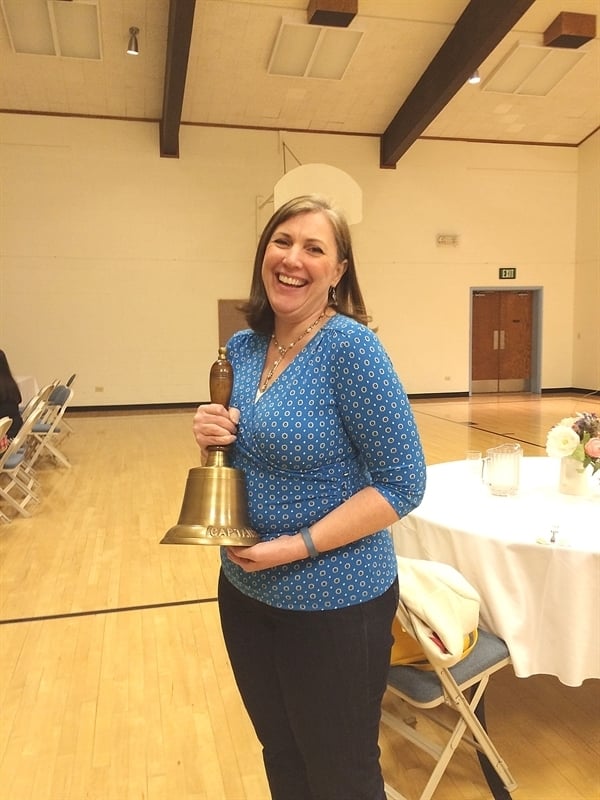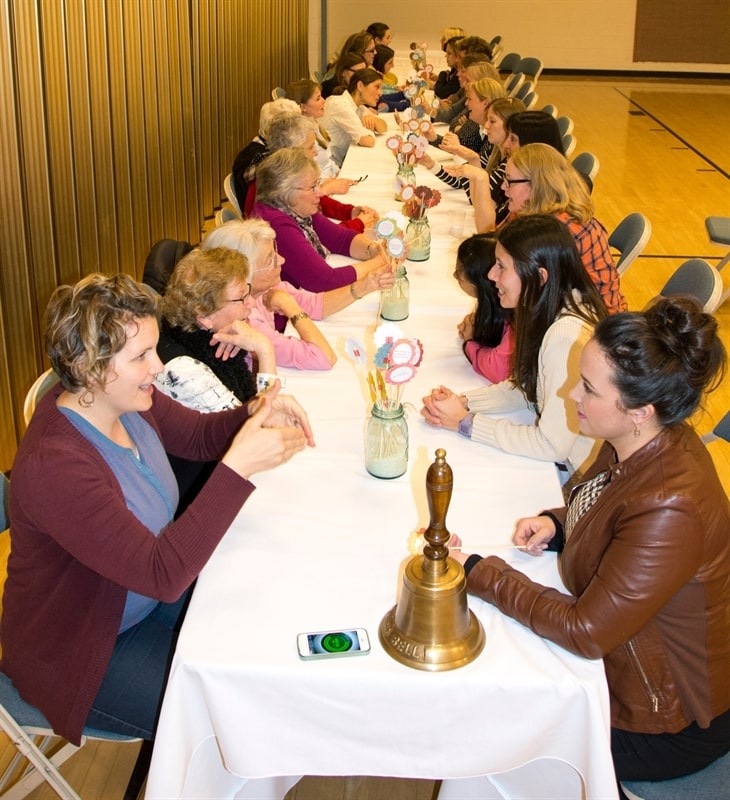 They then picked a new flower and asked a new question. There were lots of laughs and giggles. It was so fun to see the older sisters, younger sisters and middle sisters all visiting together, laughing and having a good time getting to know each other better.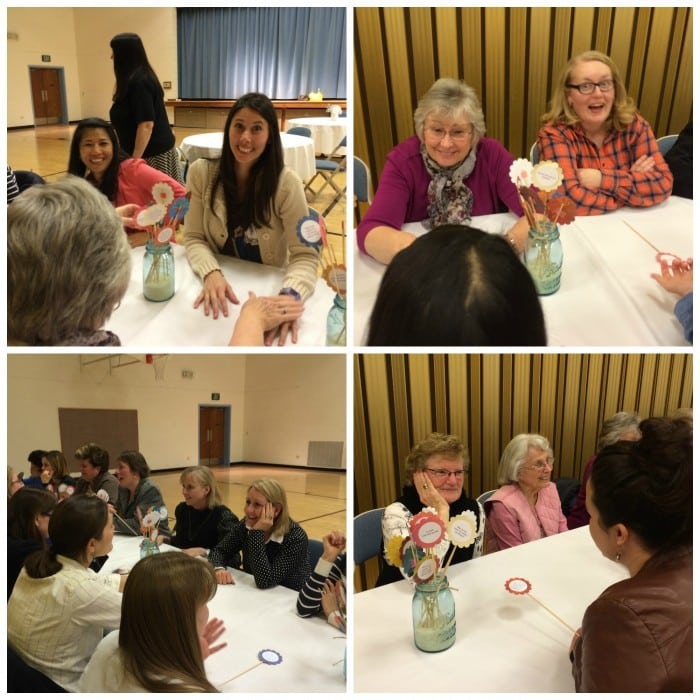 Of course we couldn't conclude the evening with a pretty and delicious dessert. Another member of my committee made these lovely little lemon tarts topped with a raspberry!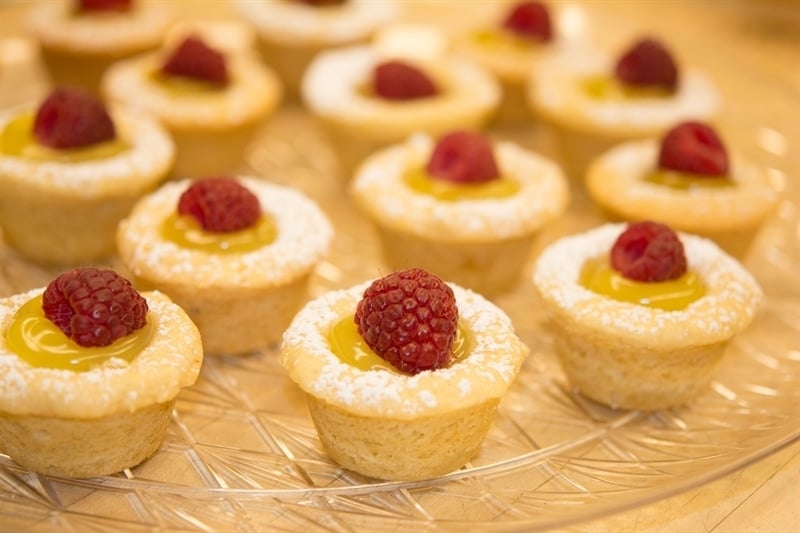 Although I miss my Activity Day Girls I am loving getting to know the grown up sisters in our ward better!