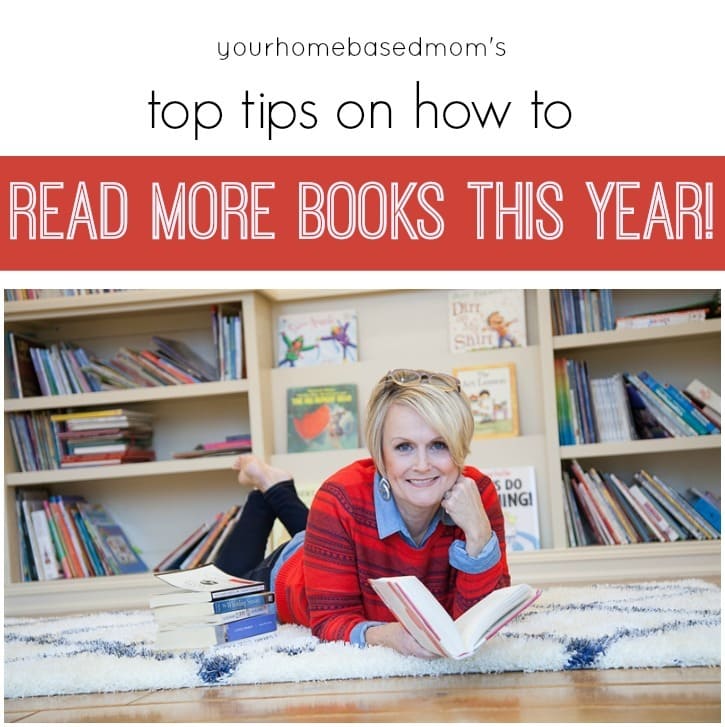 If you have read my blog for any length of time you know how I feel about reading. I love to read.
My love for reading comes from my mother. She is an avid reader and as children she would take us to the public library almost every Saturday to pick up a new pile of books. As a young girl I loved reading biographies of famous women and of course, Nancy Drew! Mysteries were always a favorite of mine. As I have gotten older my tastes have grown more towards historical fiction but I can really appreciate almost every genre although Science Fiction just isn't my thing.
I love sharing with you what I read through my Recommended Reads posts I do ever couple of months through the year and then my year end roundup of books that I recently just shared!
I am often asked how I find time to read as much as I do. Today I want to share with you some of my Top Tips on How to Read More Books this Year! Did you set a New Year's Resolution to read more books this year? If you didn't, you should! Did you know that only about 40% of Americans have read a book in the last year?! Don't be part of that 60%!!
I love this quote from Dr. Seuss about the importance of reading. I want to go lots of places!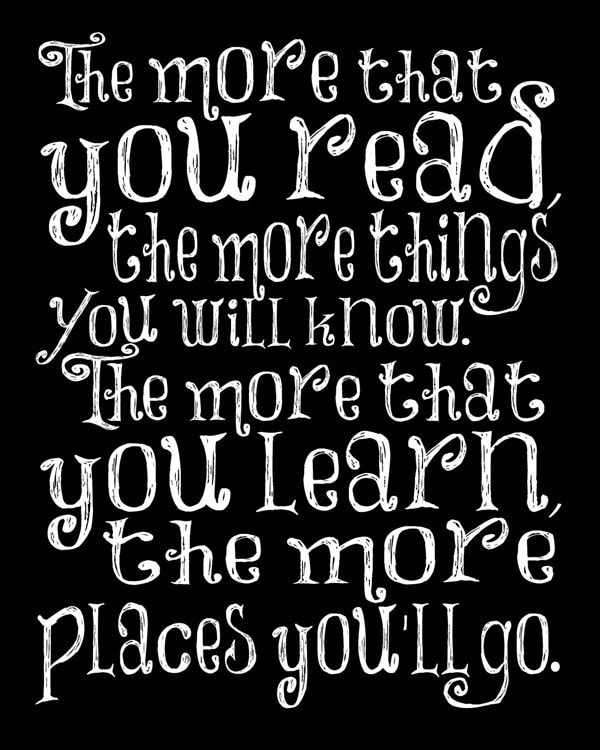 So here are my Top Tips on How to Read More Books this Year
1. Make it a priority. Just like anything else reading is a choice. It is a decision to do one thing instead of another. Turn off the TV and pick up a book. TV is a passive activity, reading is an active one, it takes effort. It keeps your mind sharp and engaged. I love a good TV show as much as the next person but if you really want to read more pick up a book instead of the remote.
2. Think you don't like to read? My guess is that you just haven't read the right book yet. Try different genres. I am a big historical fiction fan but also enjoy a good mystery, biography and even a dystopian novel now and then! Ask your friends for book recommendations. Check out some of my Recommended Reads posts. Check out sites like Good Reads to see what books they are recommending. Browse a book store. I love going into my local bookstore and seeing what the new arrivals are. Be sure to read the recommendations of the people that work at the bookstore make. Get a library card and talk to your librarian for suggestions. Amazon is also another great place to see what is new and popular. Read the classics. Can't go wrong there! There are lots of book lists available online such as Top 100 Novels of all times, etc. Just Google it.
3. If you don't like a book, you don't have to finish it. Close the book and find another. There is nothing worse than reading a book you don't like, unless it is for a class you have to take, then you have to read it! Life is too short to read a book you don't like.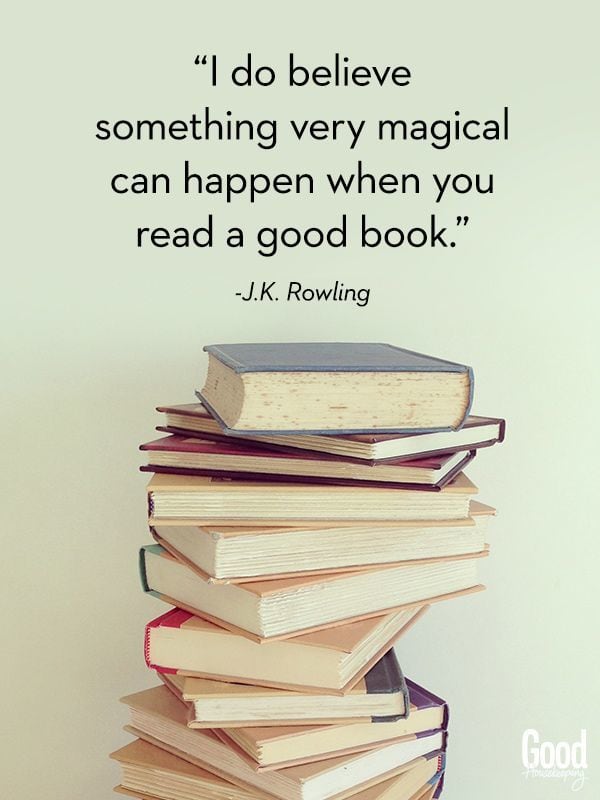 4. Join a Book Club. I have been a member of a book club for years now and I love it. I don't always love the books that are chosen and sometimes I choose not to read them but many times the book club has given me the opportunity to read a book I wouldn't normally choose and I end up loving it. It has introduced me to lots of new authors that have become some of my favorites. My book club meets every other month which is just right for me. Many local bookstores offer book clubs or start one of your own!
5. Get a library card! Don't let the cost of books stop you from reading. I rarely buy a book. I am a frequent visitor to my local library. I go online to request the books I want and then an email comes when the book is ready for me to pick up. I am not a big electronical book reader. I like to hold a paper book in my hands and read. I do have a Kindle that I like to use for traveling but when I'm home – I want a real book. But if electronic books work for you and get you reading – do it!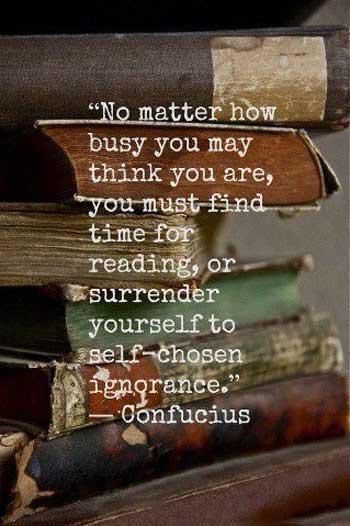 6. Listen to books. I always have a book on CD in the car with me. It is amazing how much reading I get down in the car and yes, I do count listening to books as reading! My son uses Audible which is a great way to download books to your I Pad or phone and listen on the go.
7. Carry a book with you always. Whether a real book or an audio book, have a book with you, always. It is amazing how much reading you can get done when you are waiting in the car pool line, outside of piano lessons, at the doctor's office, etc.
8. Make it a priority! Yes, it was my first tip and it is also my final tip. There will always be something else that needs to be done. Make the time to read. Now go read a good book!