Loving the idea of orange brownies. Such a fun change from the traditional chocolate brownies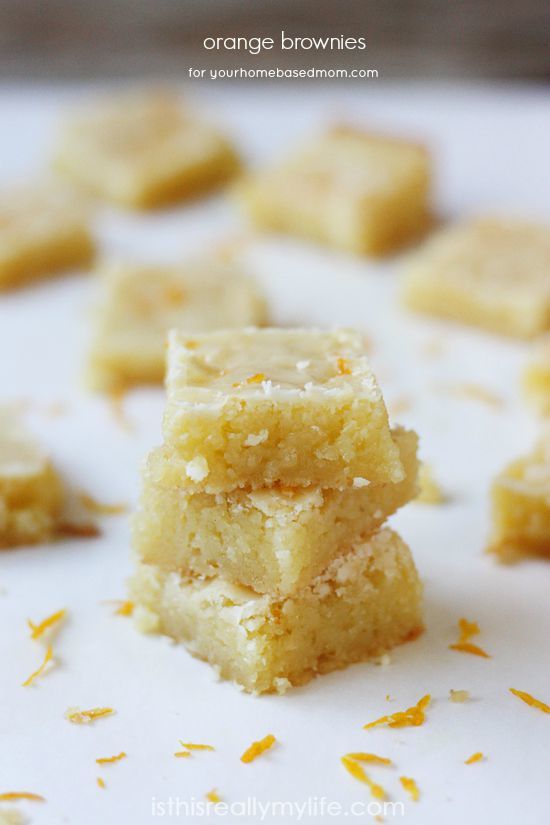 Welcome to Emily of is this REALLY my life?  I met Emily a few years ago when she introduced me at an event I was speaking at.  She's a doll and I have to tell you when I first saw the photos in this post my mouth starting watering.  I am a huge citrus lover and love the idea of Orange Brownies.  Can't wait to try them.
Hello, everyone! My name is Emily and I write about all the things—especially recipes— over at is this REALLY my life?. I'm beyond thrilled Leigh Anne invited me to be a part of this year's Holiday Bake Craft Sew and can't wait for you to get a taste of these to-die-for orange brownies..
.
.
I first tasted these orange brownies a couple Christmases ago and I seriously can't believe it's taken me this long to bake a batch. Maybe it's because I knew subconsciously I'd eat at least half the pan.
And I totally did. No lie.
.
.
What I love most about these orange brownies is that beautiful orange zest. Not only does it contribute to the festive orange flavor (oranges always make me think of the holidays) but it also makes these brownies dang pretty. In fact, they're so pretty they're the perfect addition to your holiday cookie plates. You'll totally be the hit of the neighborhood!
I know because I gave the other half a pan to my girlfriend two doors down and she informed me via a follow-up text that her entire family approved.
.
.
If you're looking for a few more "sweet" additions to your holiday cookie plates, try these old-fashioned iced oatmeal cookies (one of my most popular recipes), cookie dough pretzel bites (as addictive as crack) or salted caramel Rolo cookies (hold me now). I've personally taste tested at least half a dozen from each recipe. They're dang good.
While trying to decide which of those goodies to bake first, you should enter the Blendtec blender giveaway. Just think of all the amazing holiday recipes you could whip up with that baby!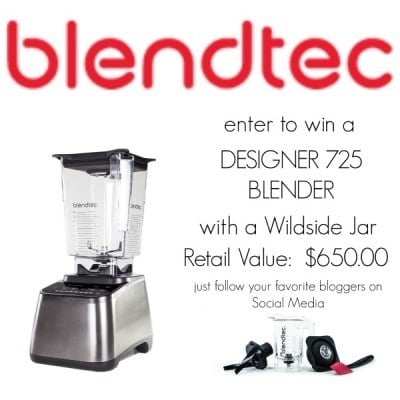 By the way, I absolutely love connecting with fellow foodies—and non-foodies and even those who claim they don't like chocolate—on all the social media. Let's continue the conversation on Facebook, Twitter, Instagram, Pinterest or Google+. Or all of the above.
And now for that decadent and oh-so-delightful orange brownie recipe. Enjoy!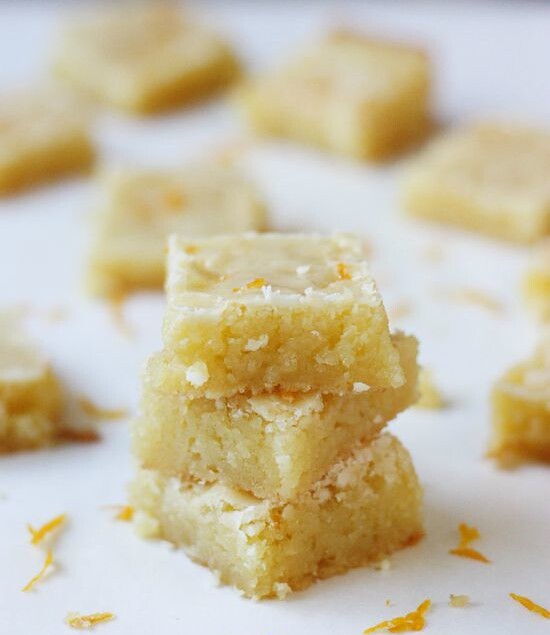 Orange Brownies
Ingredients
2 cups sugar
1 1/2 cups flour
1 tsp salt
1 cup unsalted butter softened (but not melted)
4 large eggs room temperature
2 tsp orange extract
2 tsp orange zest divided
1 cup confectioners' sugar
2 T orange juice
Instructions
Preheat oven to 350 degrees. Spray a 9x13-inch pan with nonstick cooking spray.

Combine sugar, flour and salt in a large bowl.

Add butter, eggs, orange extract and 1 teaspoon orange zest. Beat at medium speed until well blended.

Spread batter into prepared pan. Bake for 30 to 35 minutes or until golden brown and set in the center.

Remove brownies from oven and pierce with a fork or toothpick.

Combine confectioners' sugar, orange juice and remaining 1 teaspoon orange zest in a small bowl and pour over brownies.

Cool completely before cutting into squares.