Recommended Reads Book List for the first quarter of 2017.  There are some good reads on this book list!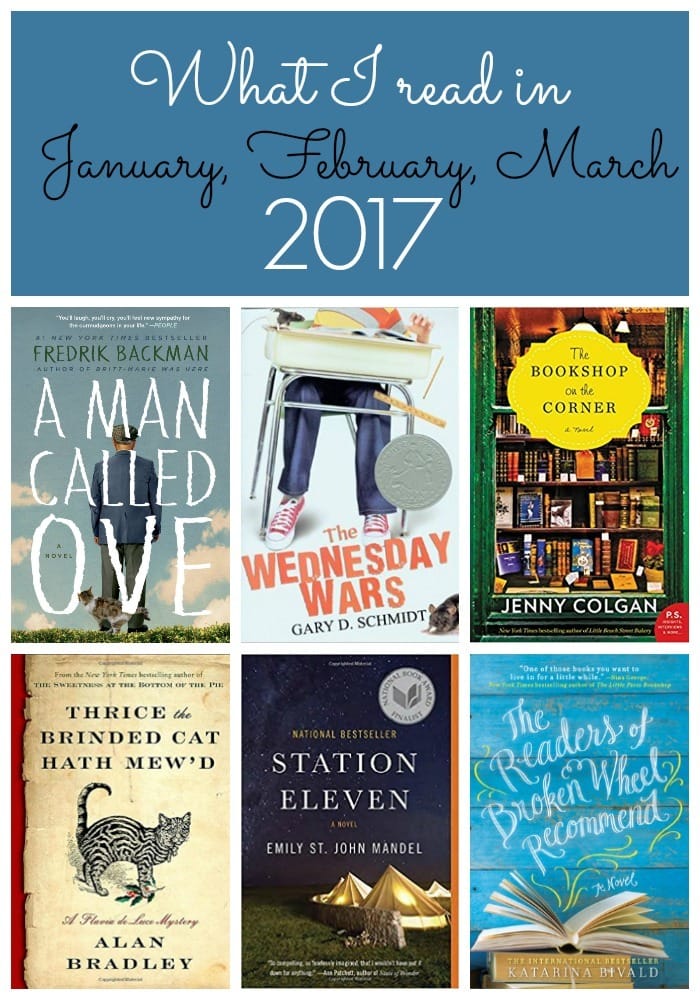 I can't believe I haven't shared a book list post with you at all this year!  It's been a busy year.  I guess my excuse has been, instead of reading as much,  I've actually been putting together my own cookbook! My cookbook, Holiday Slow Cooker Cookbook  is now available for preorder – you can find all the information here.
I'm so excited and I can't wait to share it all with you!!!
Today I have a list of what I read the first quarter of 2017, it's only  seven books which is a little lean for me.  I did pretty well with my book selection the first part of the year as all but two of them received 4 star ratings from me.  The two that didn't aren't really my genre.
I hope you enjoy the book list and as always, I love to hear what you have been reading.  I keep a book list of all your suggestions.  So please, leave me a comment and let me know!
January Recommended Reads
The Bookshop on the Corner by Jenny Colgan is a fun read for all book lovers or anyone who has ever dreamed of owning their own bookshop.   Nina has a gift for finding the perfect book for all of her customers.  She moves to a sleepy little village, buys a van and turns it into a bookshop – sounds pretty dreamy to me!  Of course there is a little romance involved too.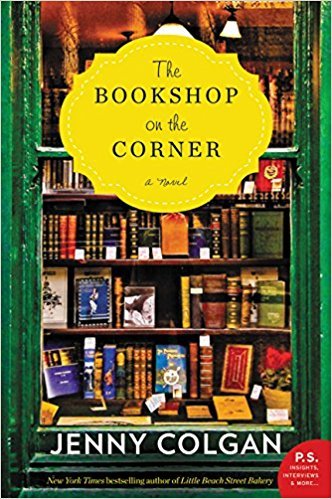 4 stars
A Man  Called Ove by Fredrik Backman is a delightful story of an old curmudgeon.  A cranky old man who really has a story to tell.  It is a true case of "You can't love someone until you know his story."  Once you know Ove's story, you can't help but love him!  It is one of those stories that shows you what an impact one life can have on many others.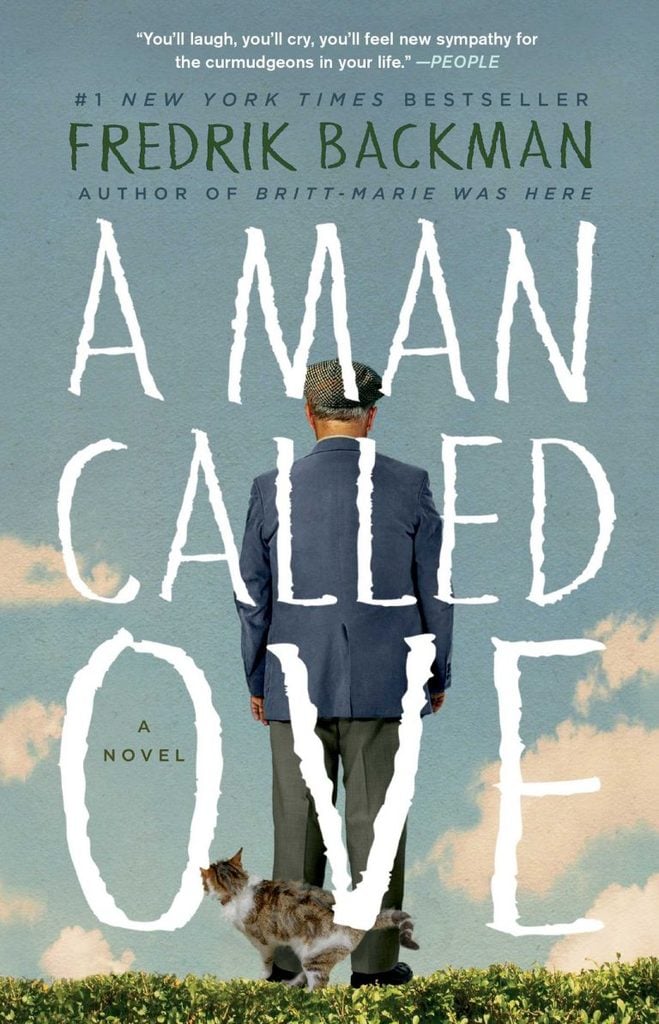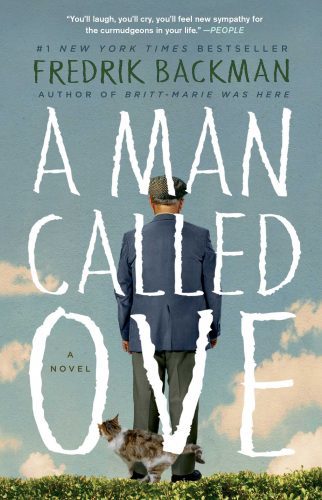 4 stars
February Recommended Reads
Thrice the Brinded Cat Hath Mew'd by Alan Bradley is another Flavia de Luce book.  It is the newest one in the series and I'm going to be sad one day when he stops this series.  The delightful story of 12 year old Flavia who is headed home after being kicked out of boarding school.  She returns home to find another murder to solve, something that seems to always excite and lift Flavia's spirits!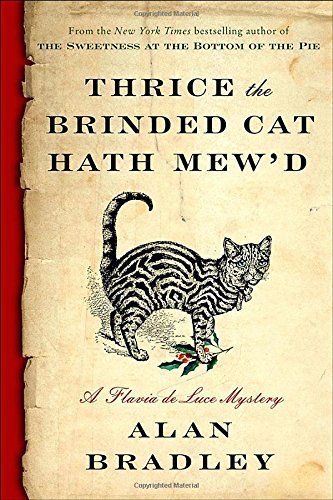 4 stars
The Wednesday Wars by Gary D. Schmidt is a YA book and recommended by a friend who read it in her book group.  I don't read a lot of YA fiction and while I enjoyed this one, I didn't love it but I think it has a lot of value and a good message for a younger reader. Holling Hoodhood is an endearing character and is trying to navigate the journey of a 7th grade adolescent.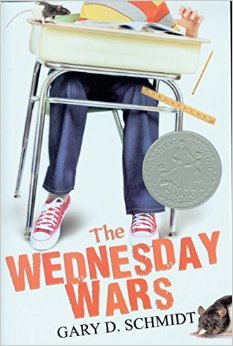 3.5 stars
March Recommended Reads
Radio Girls by Sarah Jane Stratford is a historical fiction book based on the story of the men and women of the BBC after WWI.  This is definitely the genre and time period  I enjoy most and I really liked this book.  I watch a lot of BBC so it was interesting to learn the history of it.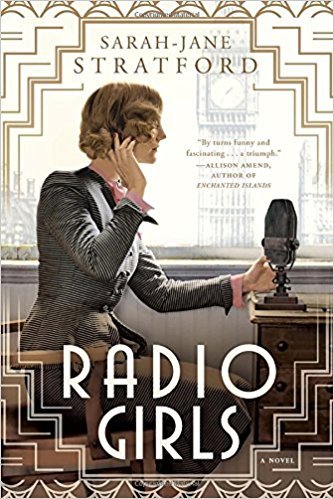 4.0 Stars
Station Eleven by Emily St. John is not my typical genre.  It is a "end of the world"/apocalyptic type book.  A flu epidemic basically wipes out most of known civilization and the book is the story of those that survive. It is a story of how the apocalypse affects humanity and civilization rather than the details of the apocalypse.  The story involves a traveling symphony, "a ragtag band of musicians and actors who roam what's left of the Midwest, playing classical music and performing Shakespeare. The ability to create and appreciate art, they believe, is essential to our humanity. It's what takes us beyond mere survival and makes us something more than animals."  The story gives you plenty to think about.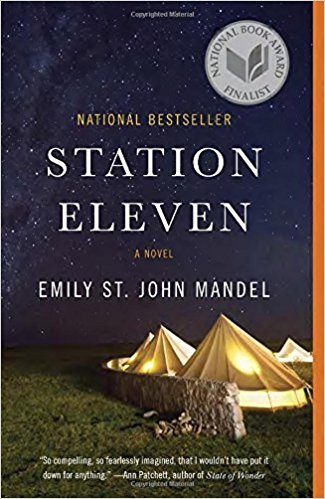 3.5 stars (some language)
The Readers of Broken Wheel Recommend by Katarina Bivald is another book for all book lovers!  It is a heartwhelming story of how books can transform lives. Books can change us and connect us.  This is the story of Amy, a book lover, who arrives from Sweden to visit a book loving pen pal and friend who has passed away before she arrives. Amy decides to stay and open a bookstore in this little, dying town.  She and the town end up transformed by this decision.
4 Stars
That's it for the first quarter of 2017.  Now let me know what you've been reading!!
For more of my Recommended Reads check out these posts: