A Cookie Bouquet is the perfect graduation gift, birthday gift or for any special occasion. You can make these edible arrangements at home for a lot less money.

I am sure you have seen those cute cookie bouquets you can custom order. They are cute but cost a lot of money and the cookies really don't taste all that great. I decided I could figure out how to make my own for a lot less money and have the cookies taste good!
They make a wonderful gift and you can personalize them to any holiday or occasion. It's the perfect way to say congratulations!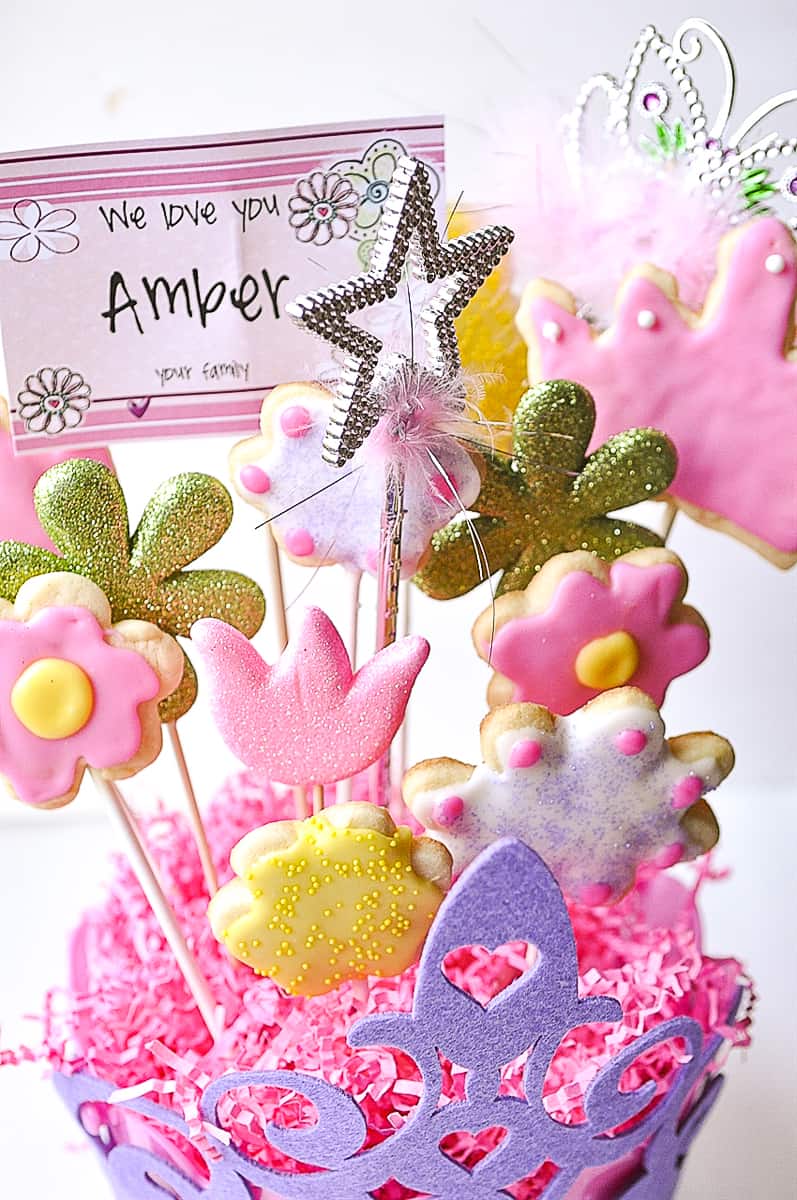 Make Your Own Homemade Cookie Bouquet 
Making a cookie bouquet at home is easier than you think. Especially if you follow these easy steps.
Choose a Theme for your Cookie Bouquet.
The first step is to decide your theme and what shape cookies you are going to make. Since my cookie bouquets were for my daughter congratulating her on her performance in the school musical I used the storyline of the show, Guys and Dolls, for my theme. I made cookies shaped like dice and the different suits of playing cards, hearts, spades, diamonds and clubs.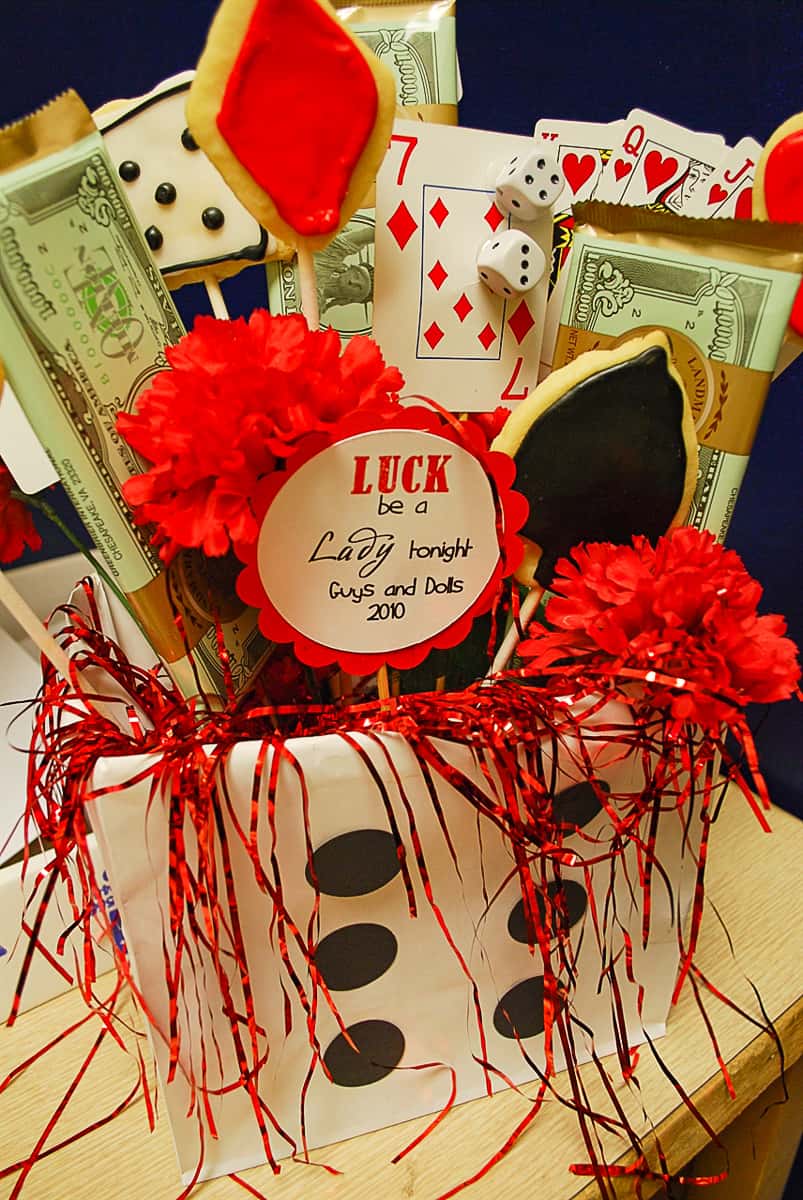 For the Hairspray themed bouquet I used crowns and flowers as my daughter played the part of Amber in the show. Amber who was quite a princess and it was all about the crown.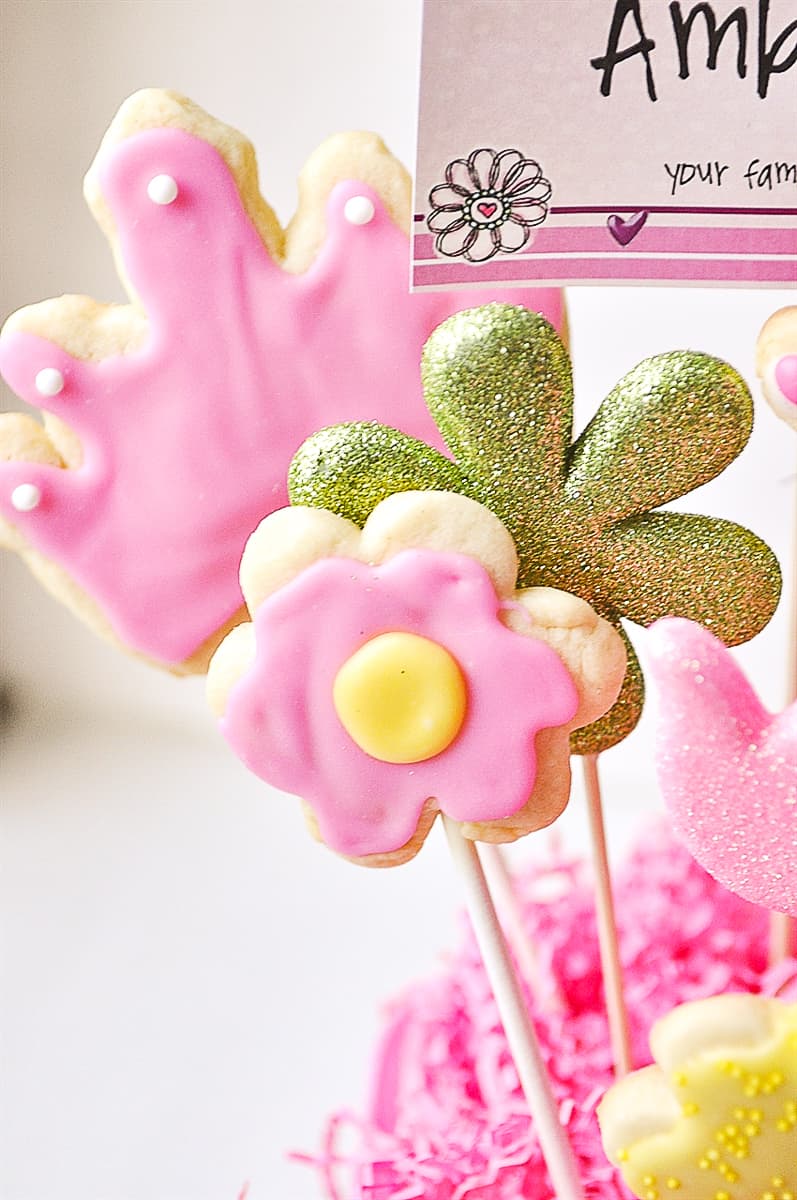 Gather Cookie Bouquet Supplies and Ingredients.
Cookies. I use my favorite sugar cookie dough recipe. See below for tips. Cookie cutter shapes that work with your theme.
Frosting. I use a glaze rather than a frosting. A glaze gives the cookie a nice shiny finish and will dry firm. This is my favorite glaze recipe.
Container. In addition to the cookies, you will need a container to put the bouquet in. For the Hairspray cookie bouquet I bought a pink plastic Easter basket (from the Dollar store),  and removed the handle.  I also found a fun felt cut out of a crown that I glued around the basket.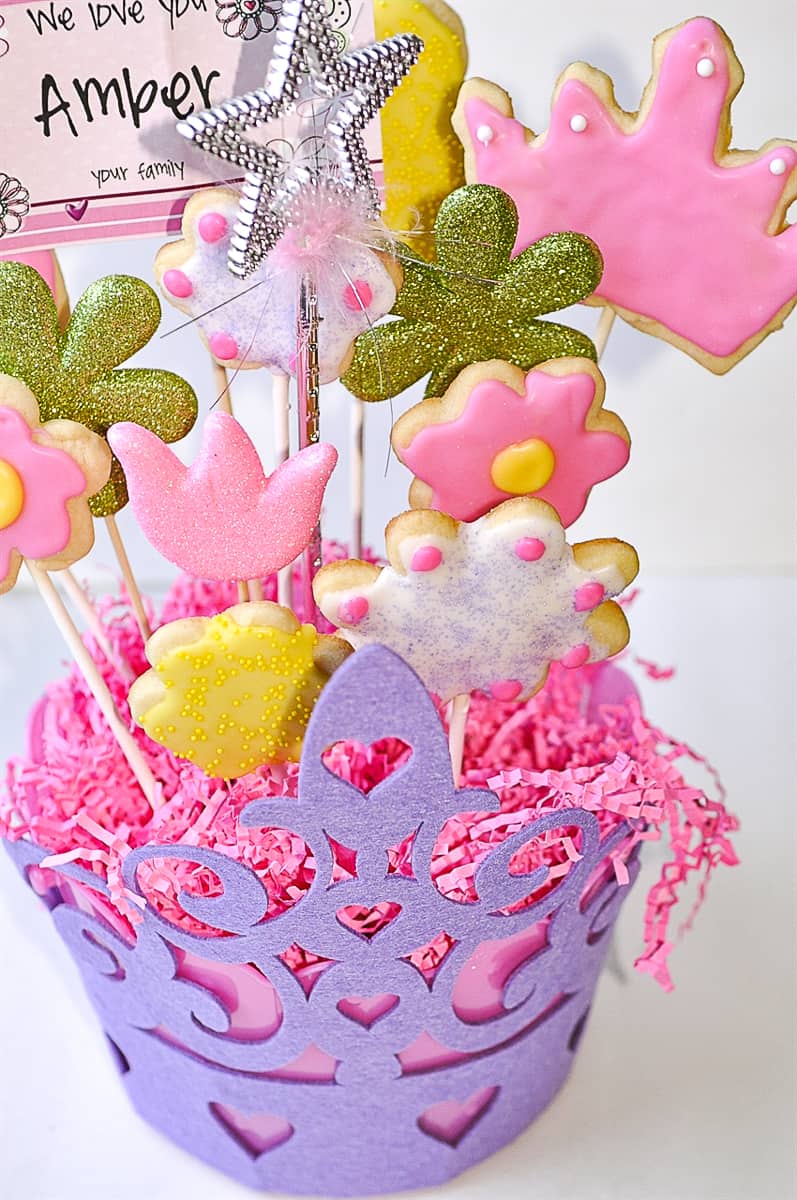 For the Guys & Dolls Cookie Bouquet I just used a cardboard box I covered in white paper and added dots to make it look like a dice.
Florist Foam. Fill your container with green florist foam or styrofoam. That will keep the sticks and filler standing upright.
Paper Filler. Shredded paper or Easter grass works great to cover up the foam.
Lollipop Sticks These lollipop sticks are inserted and baked into the cookie. You can also use bamboo skewers. The thicker ones work better.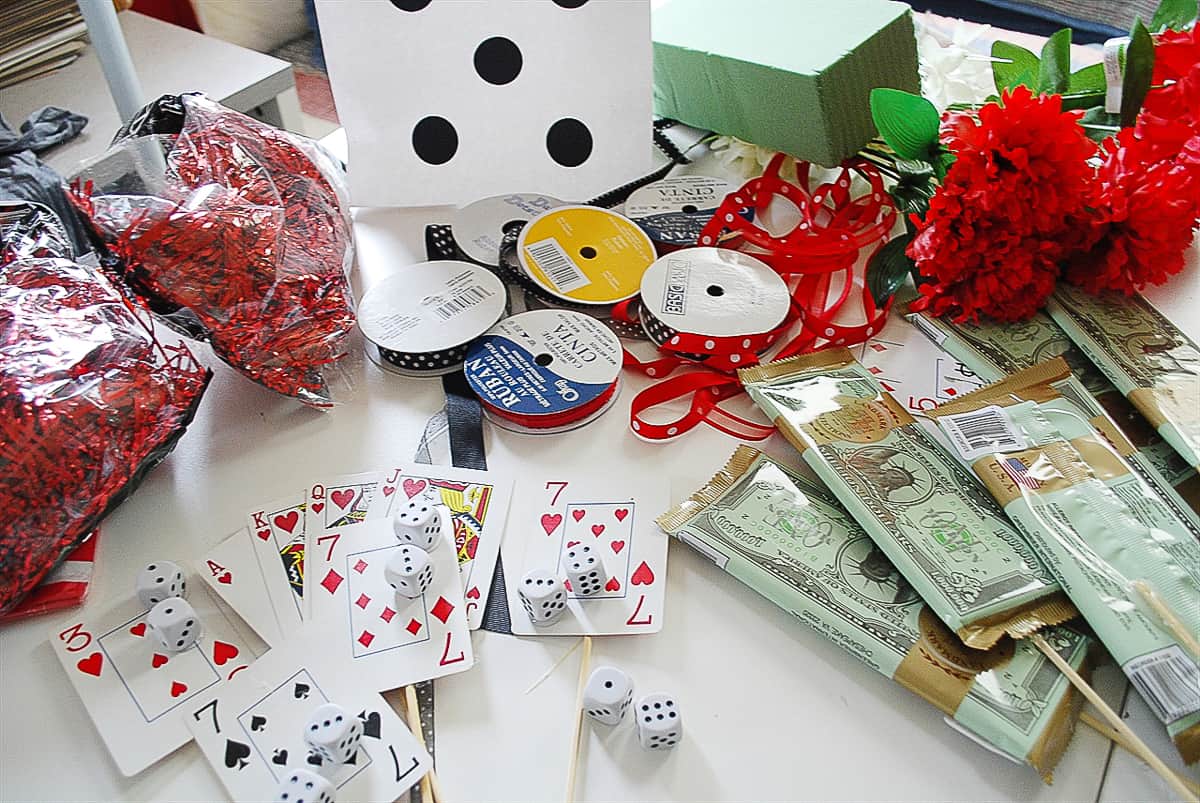 Filler. Filler is the stuff that you will put in and around the cookies. My favorite place to get filler is the Dollar Store. For the Guys and Dolls bouquet I bought some playing cards, dice, red carnations and some chocolate candy bars that looked like dollar bills. If you aren't familiar with the storyline of Guys & Dolls there is a lot of gambling, dice throwing and red carnation wearing going on. For the Hairspray bouquet I found some fun glitter flowers on sticks and a fairy princess crown and wand that I used.
Make the Cookies.
I used my basic sugar cookie cut outs recipe.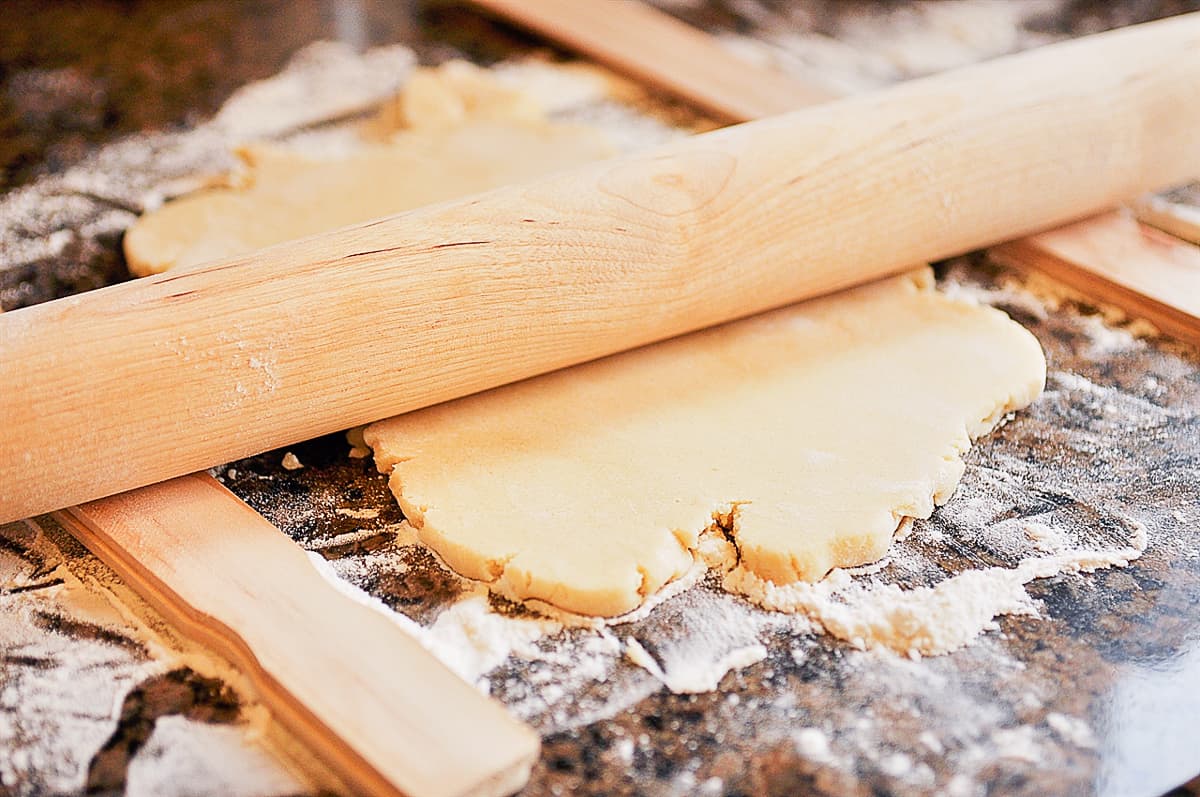 I share all my tips for making sugar cookies in this post. One of those tips is to use two new, clean paint stir sticks to make sure your dough is rolled out in an even thickness. Because you want these cookies a bit thicker than regular sugar cookies I use a double layer of paint sticks. Check out the post for more tips.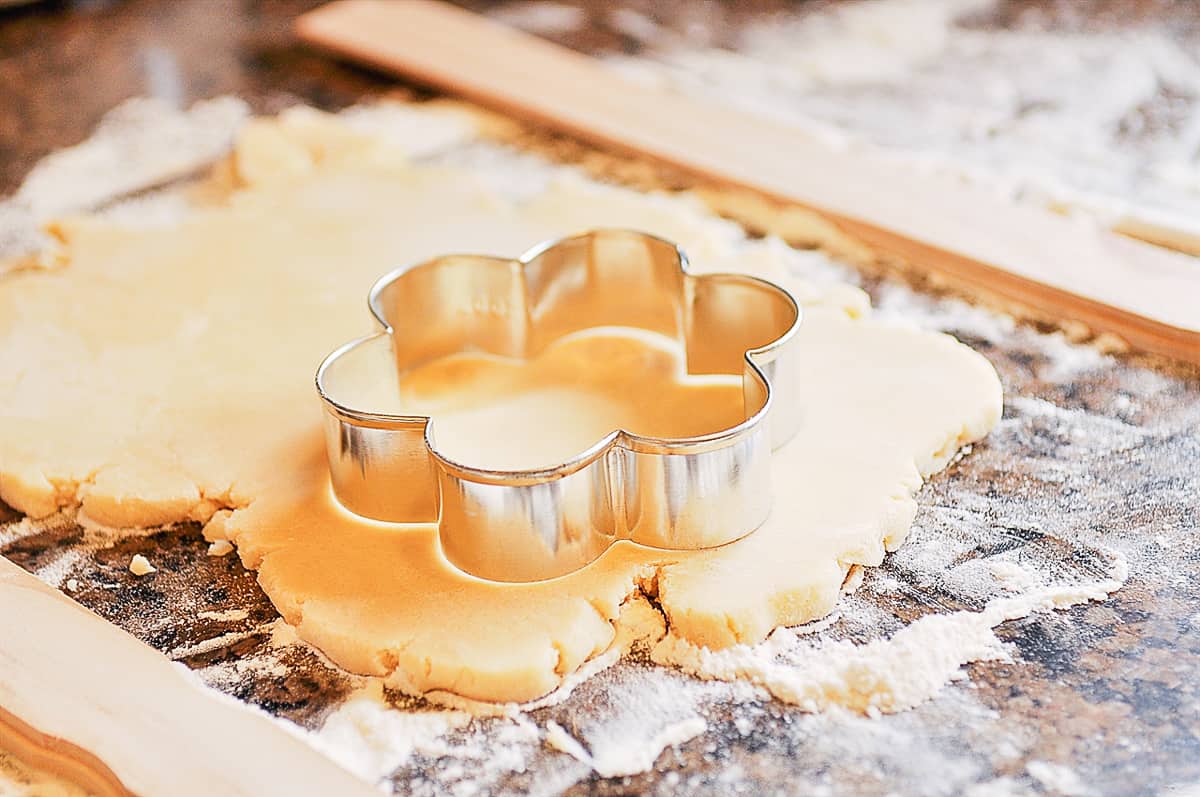 After your shapes are cut out insert a stick into the cookie. I used long sucker sticks from the cake decorating store but a wooden skewer will work too (the thicker ones are better).
Cookie Bouquet Tips
Make sure your skewers are inserted almost to the center of each cookie. If you don't the skewers won't be as secure, which means there's a greater chance that your cookies will break or crack and fall off the stick.
If the stick comes through a bit on the back side just patch it up with a little extra dough. Just dampen the area and it will stick. You don't want the stick to show through.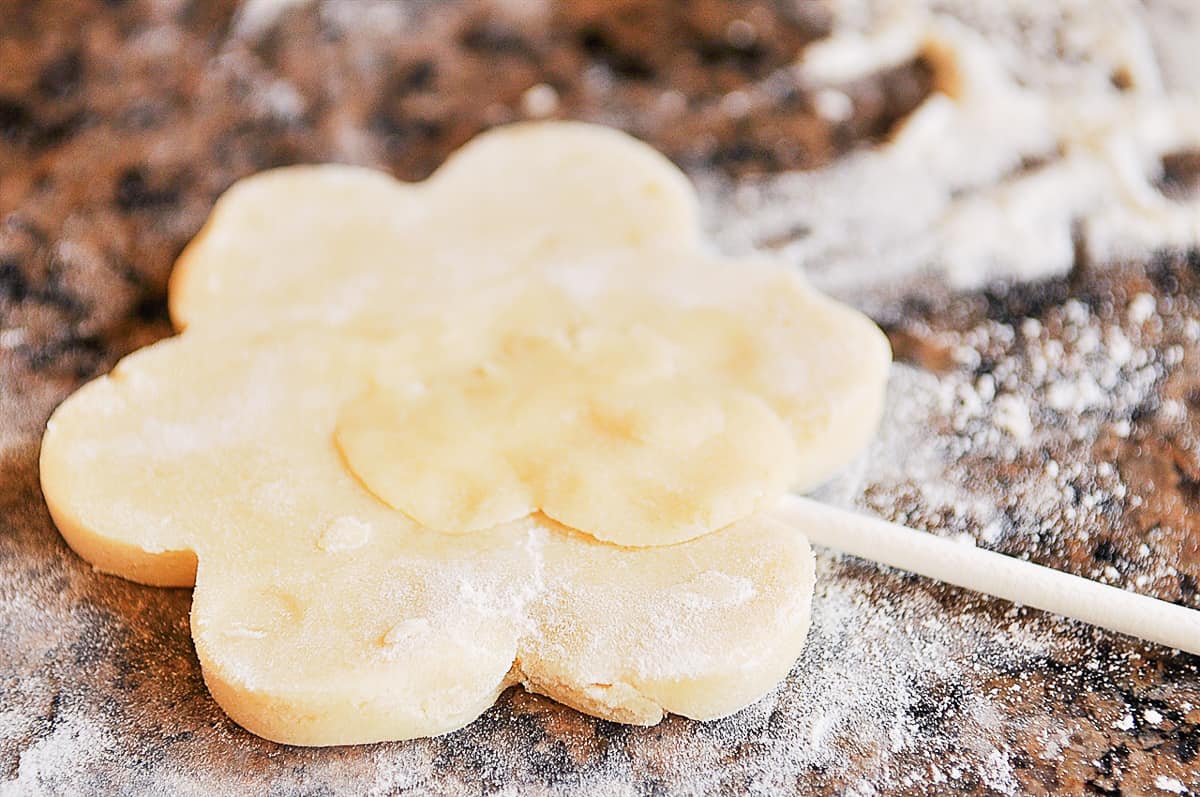 Just place the cookies, stick and all, on the cookie sheet and bake according to the sugar cookie recipe directions.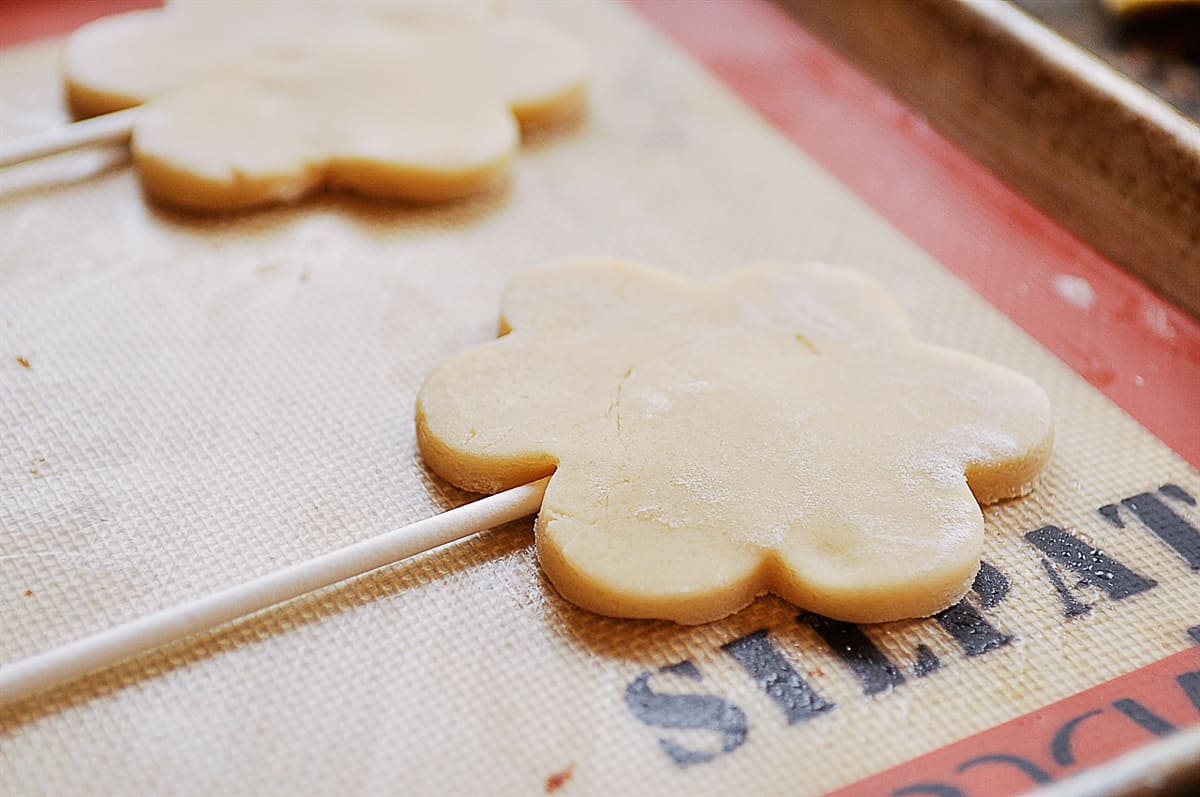 Bake cookies according to directions on the recipe.
Frost the Cookies
Let them cool completely before decorating. Use my sugar cookie glaze recipe to frost them.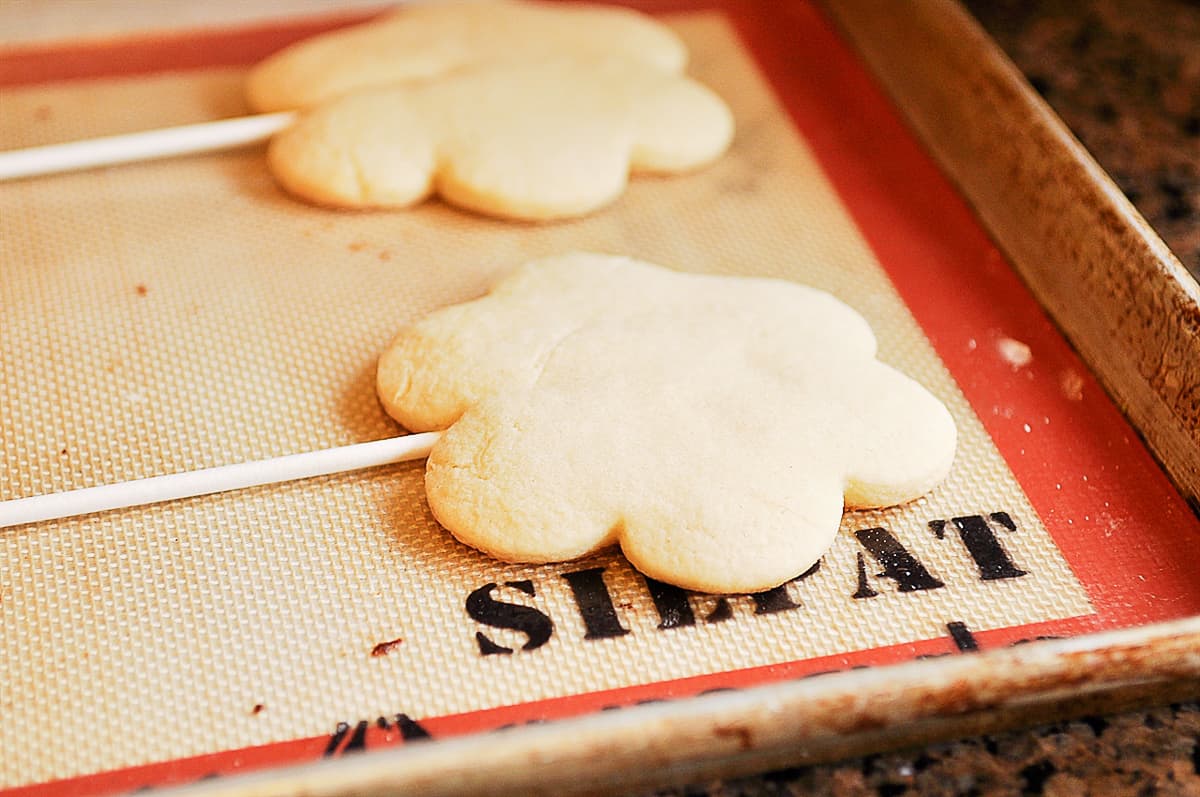 How to Assemble the Cookie Gift Basket
After the glaze has set up and dried you are ready to assemble the cookie bouquet.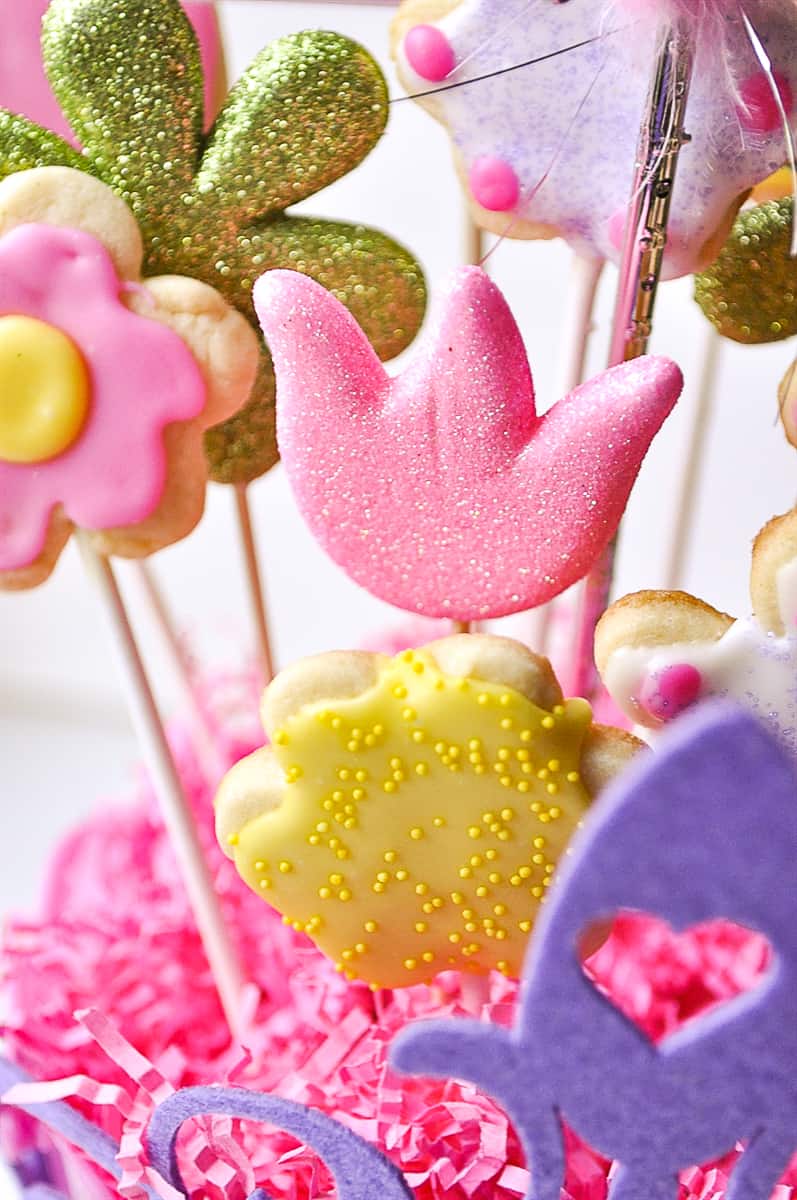 I insert the cookie sticks first and then fill in around them with everything else. I cut the sticks to different heights so there is some variation. A fun little sign or card was the finishing touch.
Who to Give a Cookie Bouquet to
It is such a fun project and the possibilities are endless.  A cookie bouquet would make a fun graduation gift, birthday gift, Christmas gift, celebrate a new baby or a gift to mark any special occasion or accomplishment.  What ideas can you come up with??!?