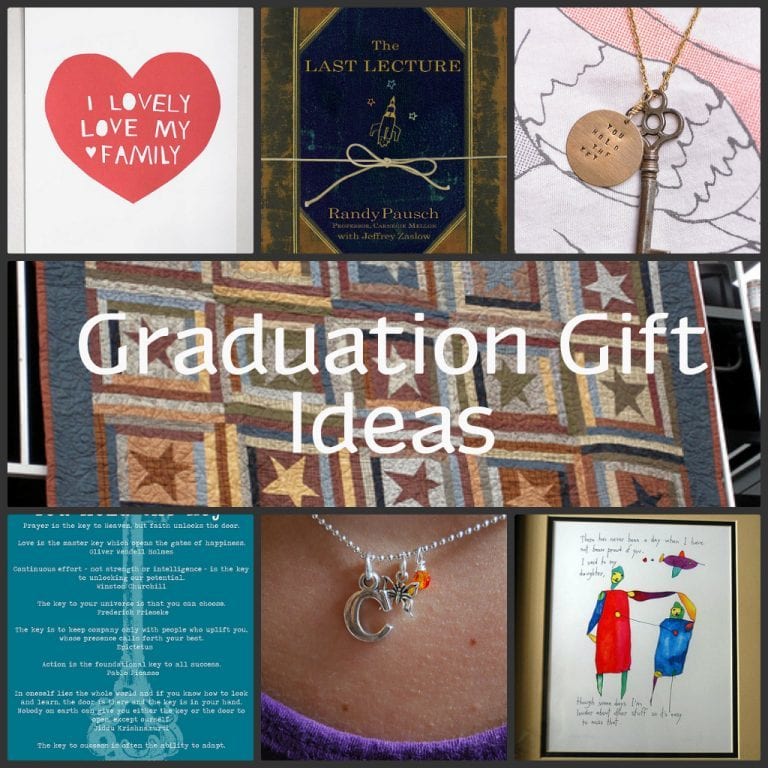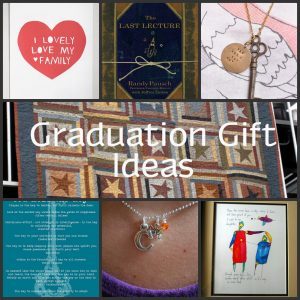 Having had four high school graduates and two college graduates so far I've given lots of graduation gifts.  To my own children and to their friends.  Today I am sharing some of my favorites.
One of my favorite gifts to give a girl graduate is a personalized piece of jewelry that has a special meaning or symbolism.
When Cali graduated from high school, I gave her and her best friend Hannah necklaces.  I purchased them online through Charming Gifts.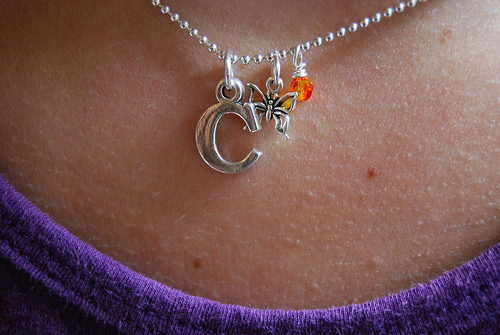 They each got an initial charm and their birthstone charm.   I then selected a charm that had a particular message that I thought applied to each of the girls individually.  Cali got a butterfly which symbolized a new beginning; "If there was no change, there would be no butterflies."
For Tessa's graduation I purchased a necklace from White Lillie Designs a wonderful etsy shop that has lots of beautiful jewelry that is perfect for the graduate.
White Lillie has offered a special discount coupon for readers of my blog.  If it 15% off the entire site, with coupon code Homebased15.  She has so many beautiful things so be sure and head over and do a little shopping for yourself or for a graduate you may know.  I love the piece she has with the Dr. Seuss quote on it!
To go along with the necklace I also created a poster with lots of motivational "key" quotes.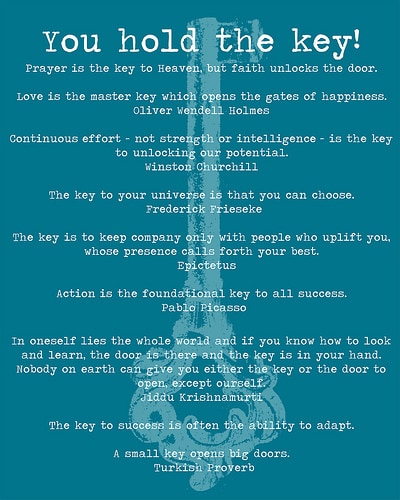 You can download a copy of the poster by going here.
I love motivational art/posters.  It is a perfect thing for them to decorate their dorm room with.  A piece I gave to Cali is this fun piece from Brian Andreas at Storypeople.  They also have a version for a son as well as lots of other great motivational pieces.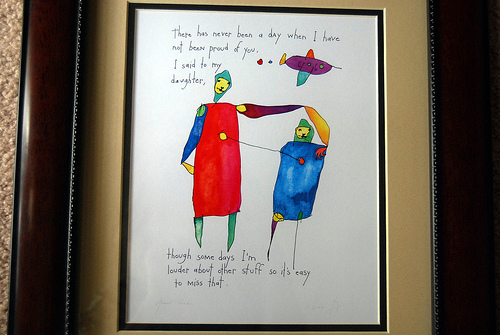 Etsy is a great source for lots of fun motivational art.  I purchased this print for Tessa before she left for college and framed it for her to hang in her dorm room.  Didn't want her to forget her family!  Purchased from this etsy shop.

Another favorite gift, especially for boys since they don't like the jewelry thing too much is a good motivational book. One of my very favorites to give and a book I recommended before is The Last Lecture by Randy Pausch.  Every graduate should read this book – everyone should read this book.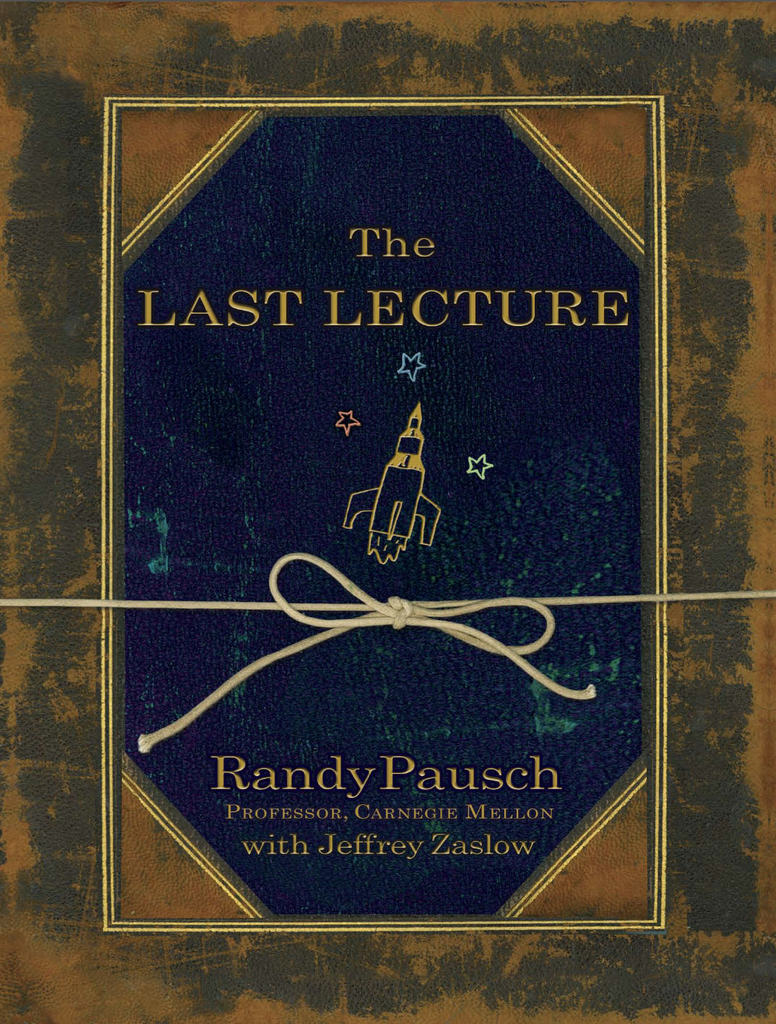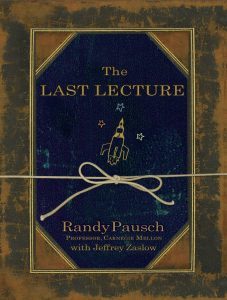 Another favorite book to give to graduates is Just Who Will You Be by Maria Shriver.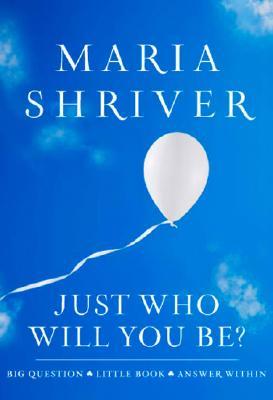 Another gift I have given my children, one that takes a little more work and planning is a Graduation Quilt.  When my girls graduated from high school our church held a Senior Quilt Night.  The mother's of the graduating senior girls put a quilt top together for their daughter and then all the women of our congregation gathered together and they help quilt it.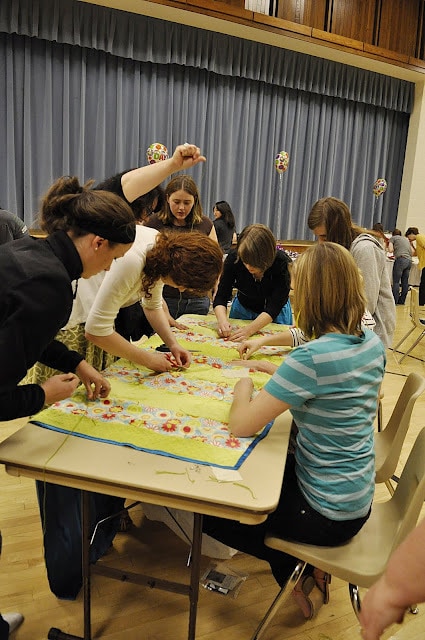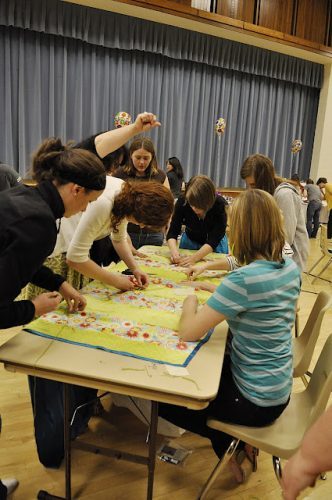 I love the tradition and it is a wonderful way to wrap the girls in love as they head off to college.
Cali's quilt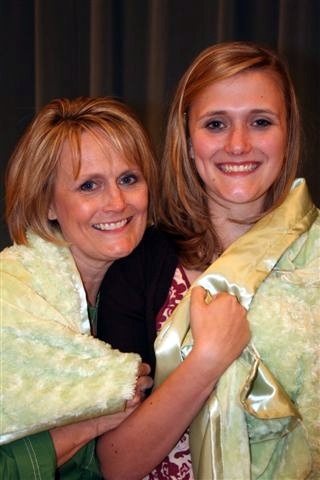 Tessa's Quilt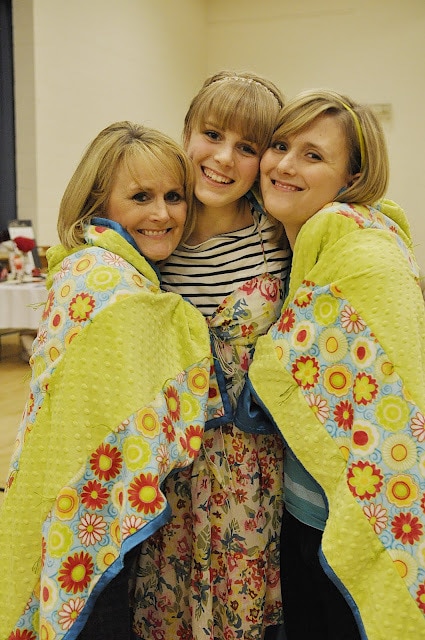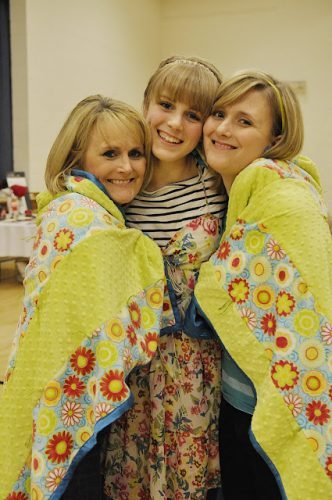 I have also started the tradition  of making my children a quilt when they graduate from college.  Each of the boys have received their quilts and I have another year to get Cali's done!
Logan's College Quilt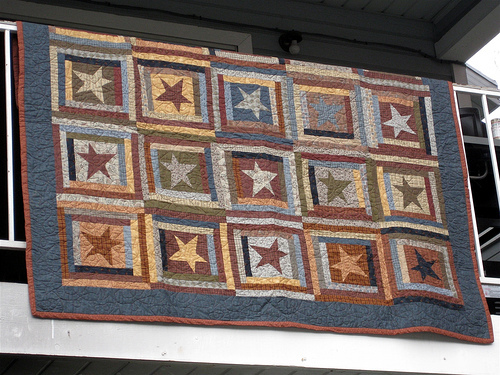 Clark's college quilt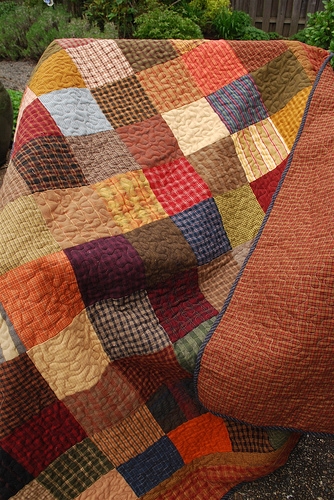 I have also created a special memory book for each of my girls (got the idea too late to do it for my boys.)  I used the poem  "Did I Tell You?" by Elizabeth Knapp and found pictures to go along with the words to the poem.  It's a tear jerker!  I created it in a digital book and then had it printed.  If you'd like to see Tessa's complete book you can go here to view it.  You will need to create a log in to view it.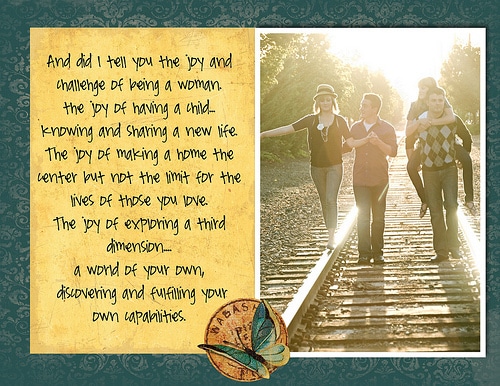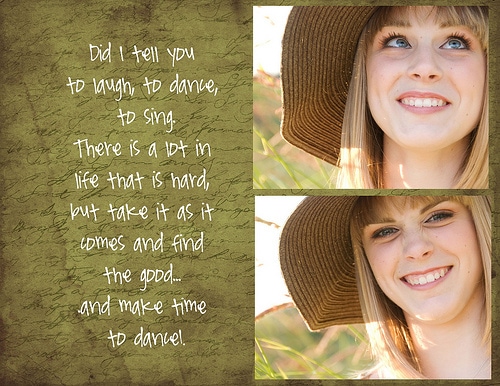 And of course, like I mentioned yesterday, cash is always a great gift for the graduate.  I don't know a graduate who wouldn't love it but sometimes I enjoy giving a little more personalized gift.  Hope you enjoyed some of today's suggestions.  Do you have a favorite graduation gift to give?