A Money Lei is a Perfect Graduation Gift Idea.
Every graduate needs some cash and this money lei is a fun and creative way to give the gift of cash to a graduate. If you have been looking for the perfect graduation gift idea, look no further!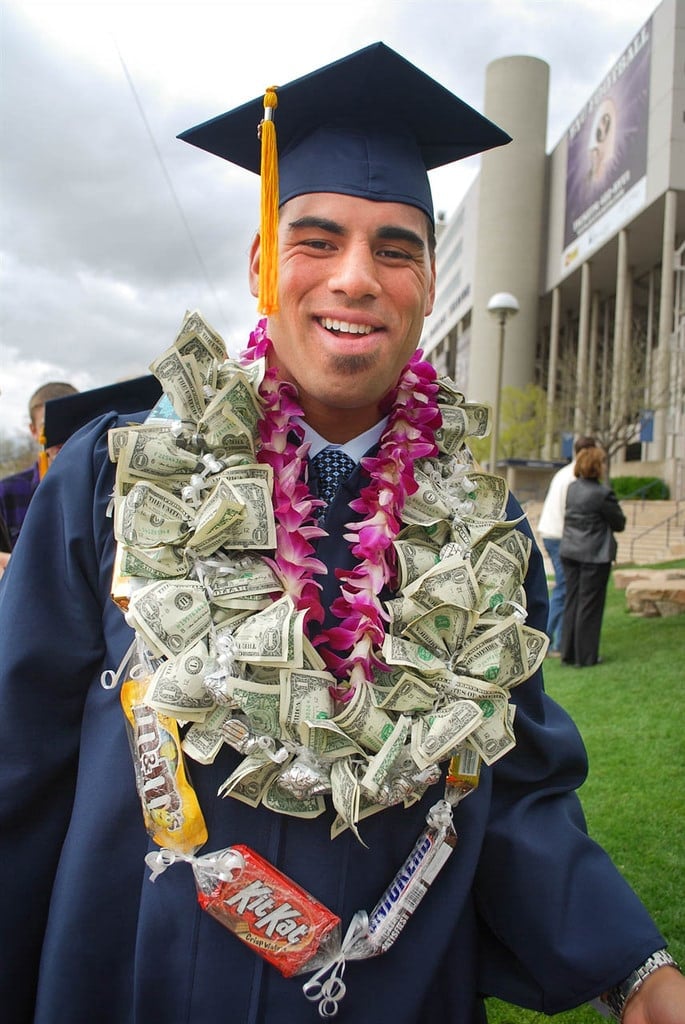 Graduation season is here. I've been getting lots of emails lately asking for graduation gift ideas and ideas for graduation part parties. I've done my share of both.
Cash is a popular graduation gift idea. Everyone loves cash and Every graduate can use a little cash. It's fun to be able to present that cash in a creative way. When we attended my son's college graduation a few years ago I loved the idea of this money lei as a graduation gift. The graduate kindly posed for a few pictures for me with his lei.
He was actually wearing three leis! A traditional flower lei, a candy lei, and one made out of money.
The candy lei was made out of plastic wrap and candy bars and tied in between each candy bar with curling ribbon – so cute.
But the lei I liked the most was the money lei – who wouldn't love that! And if you are looking for a creative graduation gift idea, this is it.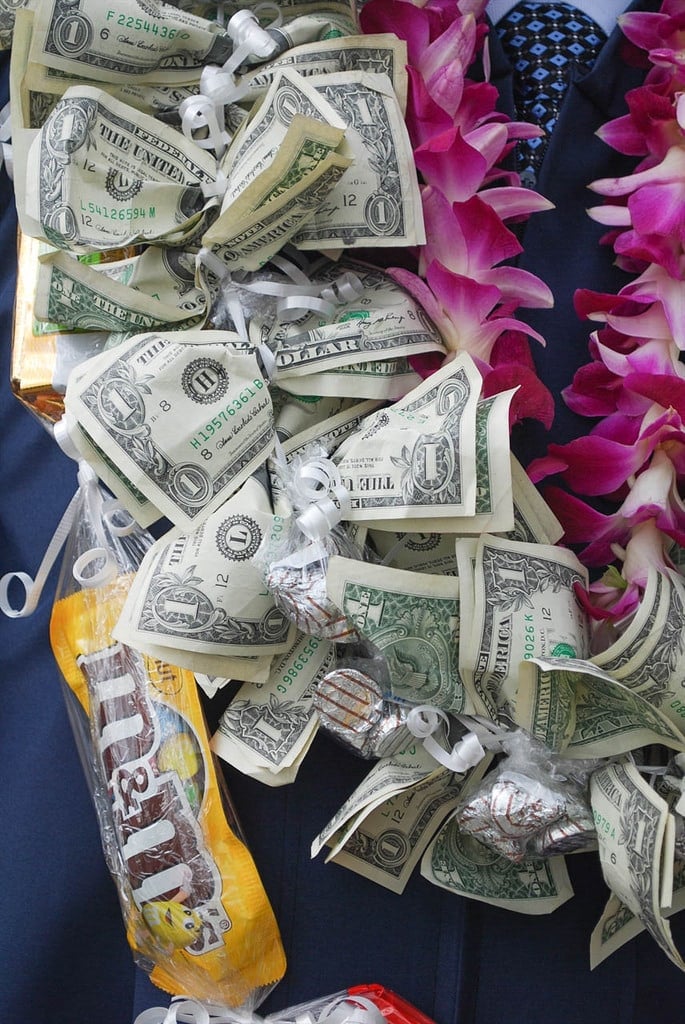 How to Make a Money Lei
Dollar bills were gathered up with a piece of ribbon and tied in the middle and then attached to another piece of ribbon. Curling ribbon works great.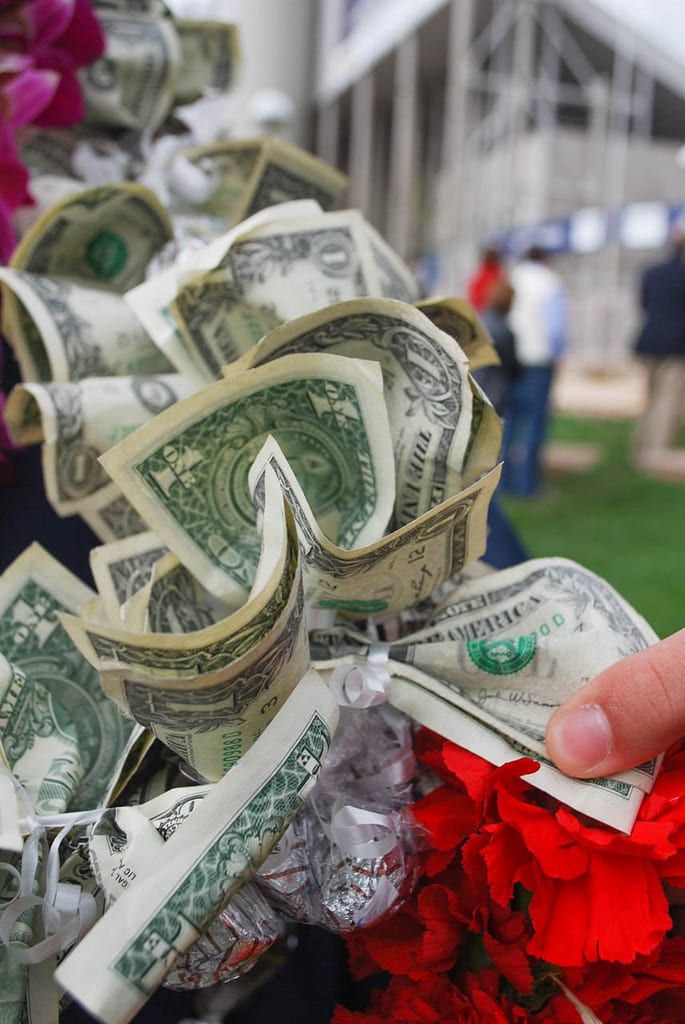 There were also little bags of Hershey Hugs and Kisses tied in between the dollar bills. So fun!!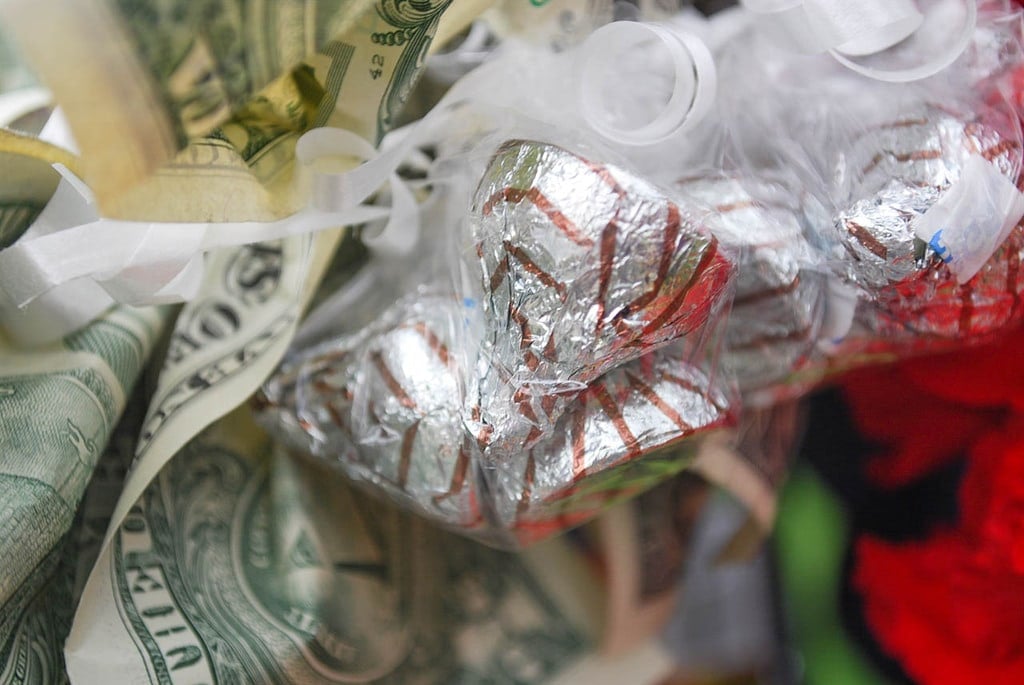 What a fun way to give a graduate a gift of cash.  Who wouldn't love a money lei!?
Check out more graduation ideas: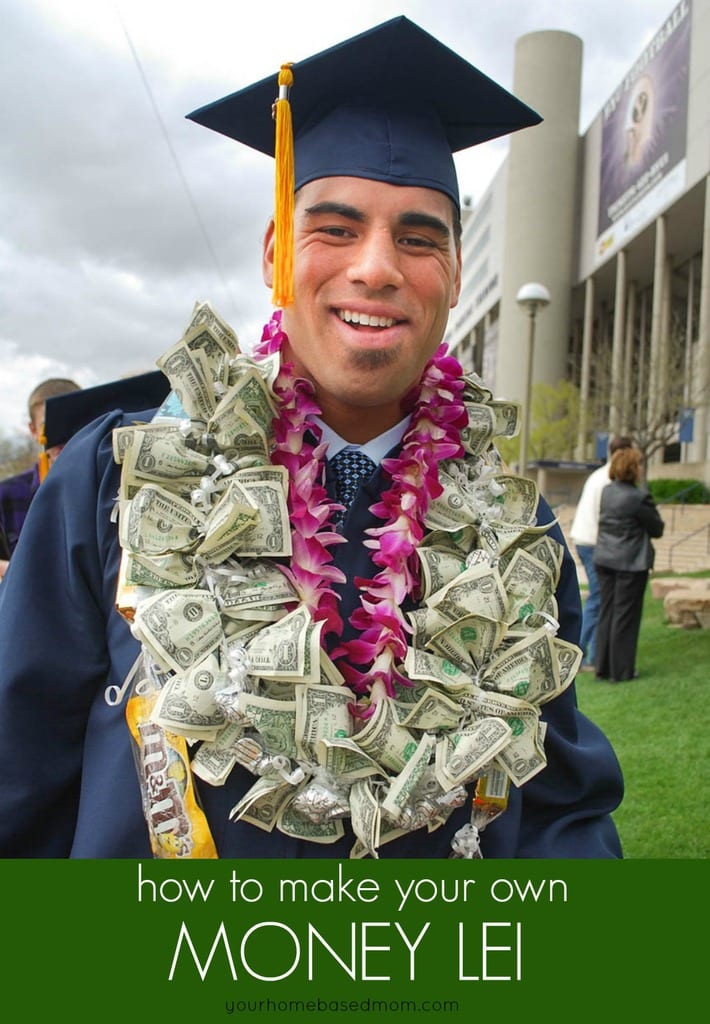 Originally posted April 2010