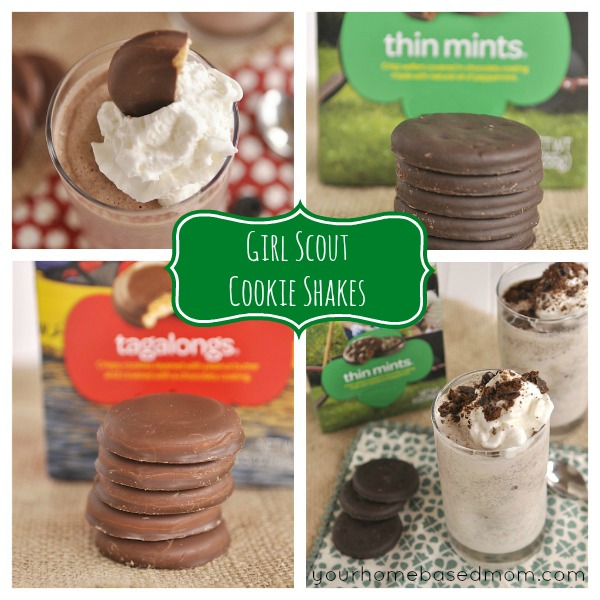 I love this time of year.  It's time for Girl Scout cookies!
I was a Brownie and a Girl Scout growing up and so were both of my girls.  I loved being their leader too.  But the best part of being part of the Girl Scouts is definitely the cookies!   I loved going around with my girls as they sold cookies door to door.  Unlike other types of sales people, people are actually excited to see a Girl Scout selling cookies.  Well, at least I am.  Fortunately for me I still have a cute little girl at church who calls me every year to buy cookies.  Not sure what I'm going to do when she outgrows Girl Scouts!!
My favorite Girl Scout cookie hands down is Thin Mints.  I buy boxes of them and stash them in the freezer.  Thin Mints are best eaten frozen.  So that got me to thinking.  If they are so good frozen, what would they be like in a milk shake?  I was first introduced to baked goods in milk shakes by Sammy's in Provo Utah.  They use both cupcakes and pies.  I have even made my own version at home with a Pumpkin Pie Shake.
So I decided to give it a try and guess what – it's amazing!  I had a box of Thin Mints and a box of Tagalongs (my second favorite cookie)  Tessa had taken all the Samoas back to school with her so I couldn't try Samoas but I'm sure they would be amazing too.
I got out my trusty old Vitamix but you could use your blender too and filled it with ice cream, milk and cookies.  I used 4-5 cookies for each shake for just the right texture and flavor.
The first Girl Scout Cookie Shake I made was a Tagalong one.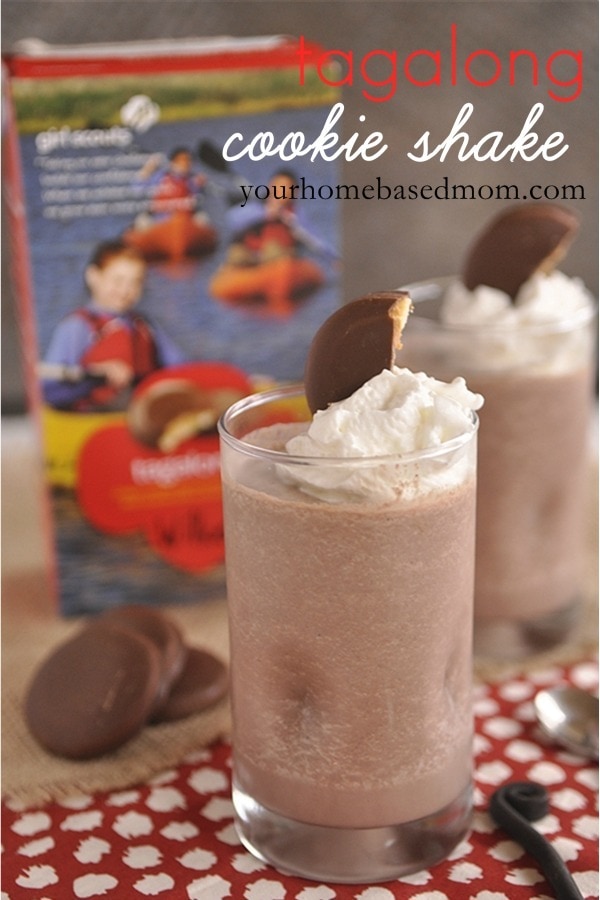 For the Tagalong Cookie Shake I chose chocolate ice cream.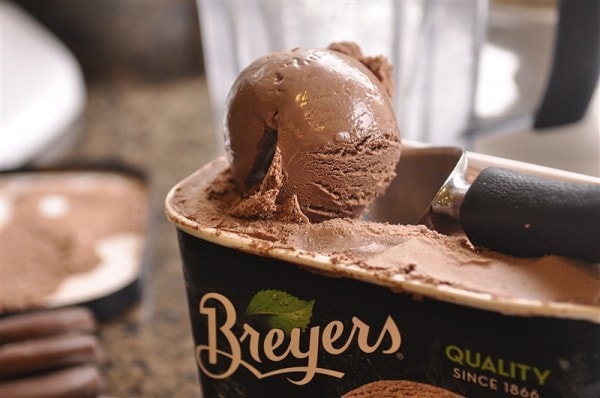 Two cups of ice cream, a cup of milk and 4 Tagalong cookies was just the perfect combination of chocolate and peanut butter.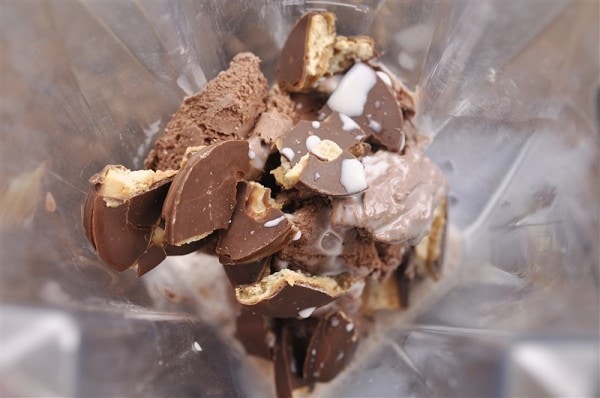 I love the flavor and the texture that the cookies gave the milkshake.  It tasted just like a Tagalong cookie with the creaminess and yumminess of ice cream!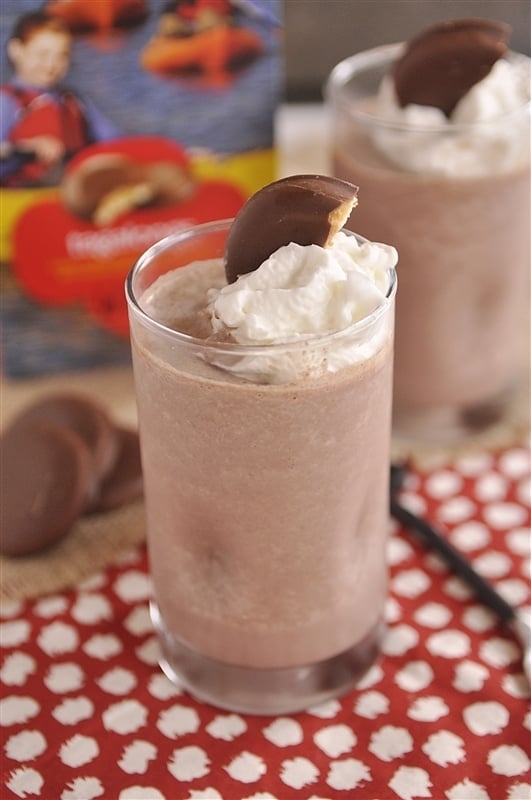 Next up was the Thin Mint Cookie Shake.  Pretty much pure heaven.
I added five cookies into this one for just that extra bit of cookie crunch and flavor.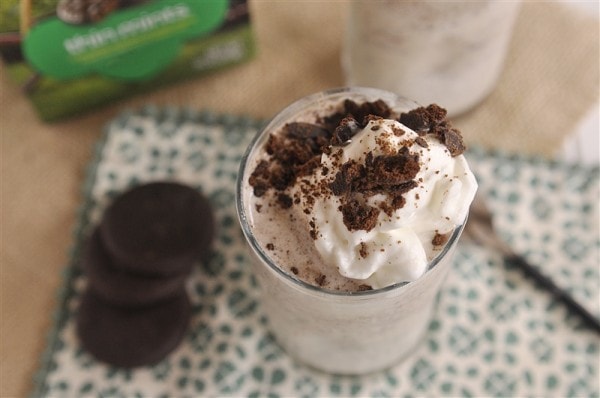 I highly recommend Girl Scout Cookie Shakes!  So what are your favorite Girl Scout Cookies!???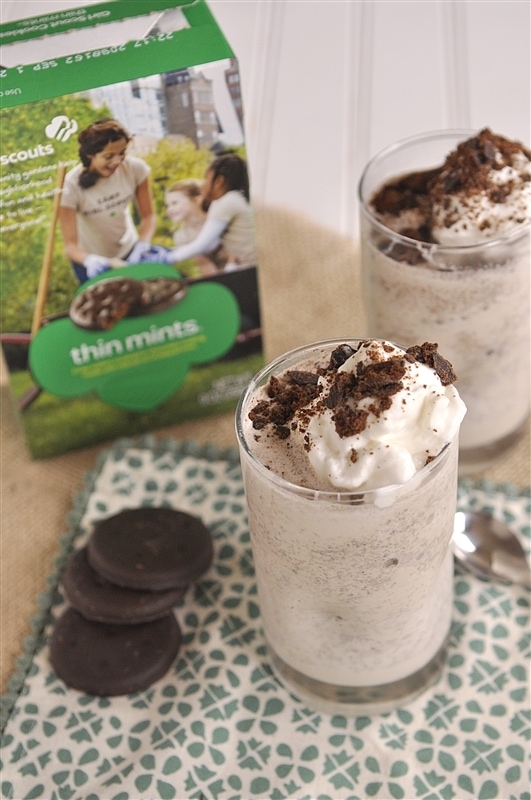 For other favorite frozen desserts check out these:
Cinnamon and Oatmeal Cookie Ice Cream
Enjoy!
Leigh Anne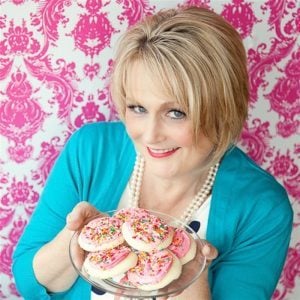 You can also visit me on Facebook, Pinterest, Twitter or Instagram.
Girl Scout Cookies Milkshake
Ingredients
2 C ice cream for thin mint I used vanilla and for tagalong I used chocolate
1 C milk
4-5 cookies of choice five for thin mint shake and four for tagalong shake
Instructions
Add all ingredients into your blender and blend! Enjoy