Christmas Minute to Win it Games will keep everyone laughing.  Perfect to play on Christmas Eve or any holiday party!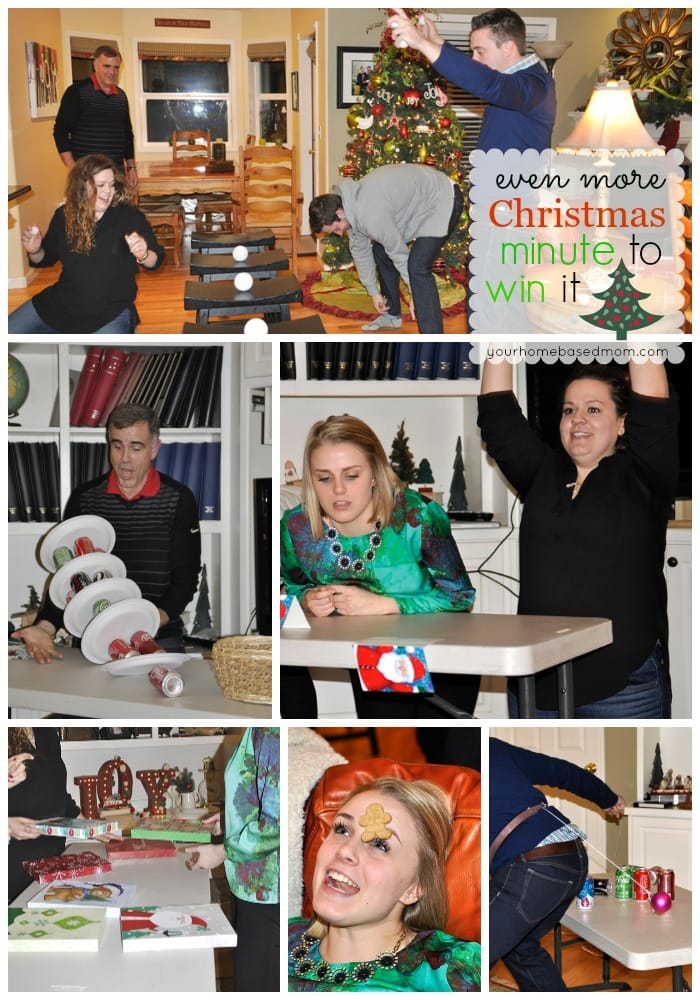 This post contains affiliate links.
This is the third year that we have played some fun Minute to Win It Games on Christmas Eve.  I think it has become a tradition.  The two posts that have been bringing the most traffic to my blog the last month or so are my post, Christmas Minute to Win It Games and More Christmas Minute to Win It Games. Be sure and check them out for even more fun Minute to Win It Games.
Now I know Christmas is over but just pin today's post and you are way ahead for next year!  These games would also be super fun to do at any upcoming New Year's Eve parties you may be hosting or going to.
Even More Christmas Minute to Win it Games
Do You Hear What I Hear?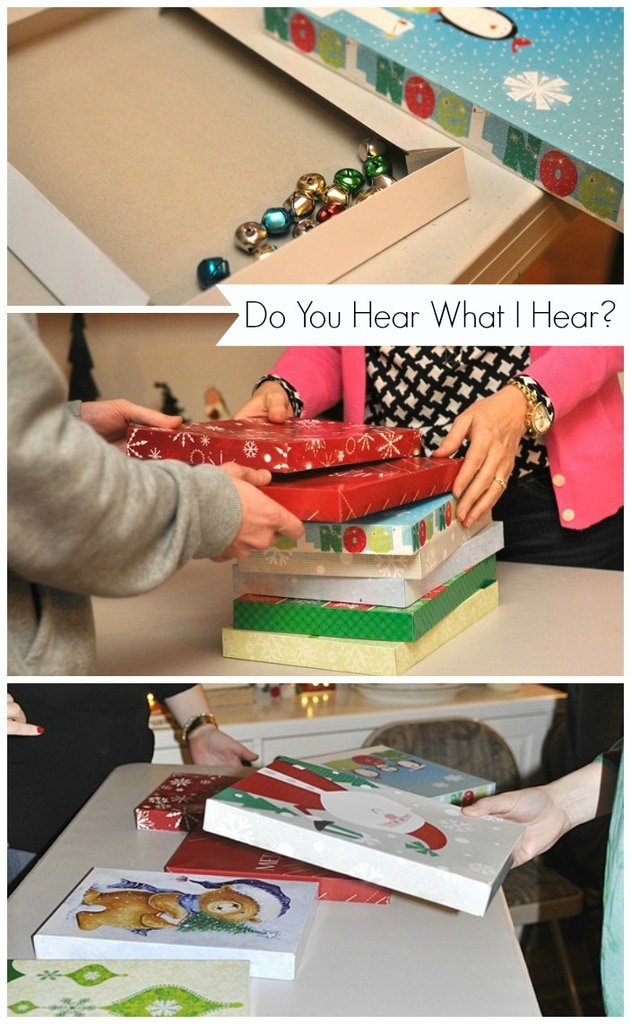 Required Items:
Boxes should contain the following number of bells:  5, 10, 15, 20, 25, 30, 35.  Place the boxes on a table.  To play the game the contestant must arrange the boxes in order by the number of bells they contain, smallest to largest.
The contestants can pick up the boxes and shake them but not look inside.  We played in teams of two.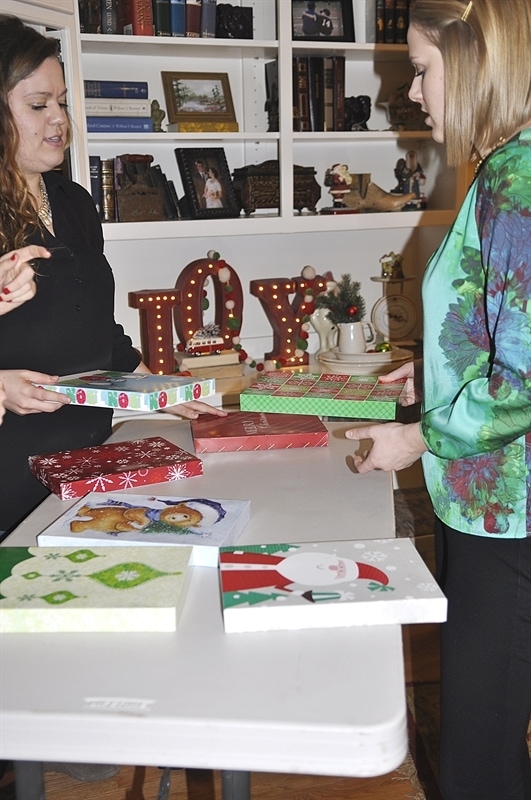 Face the Gingerbread Man
This isn't a new game.  I have shared this one before but everyone loves it so we play it every year!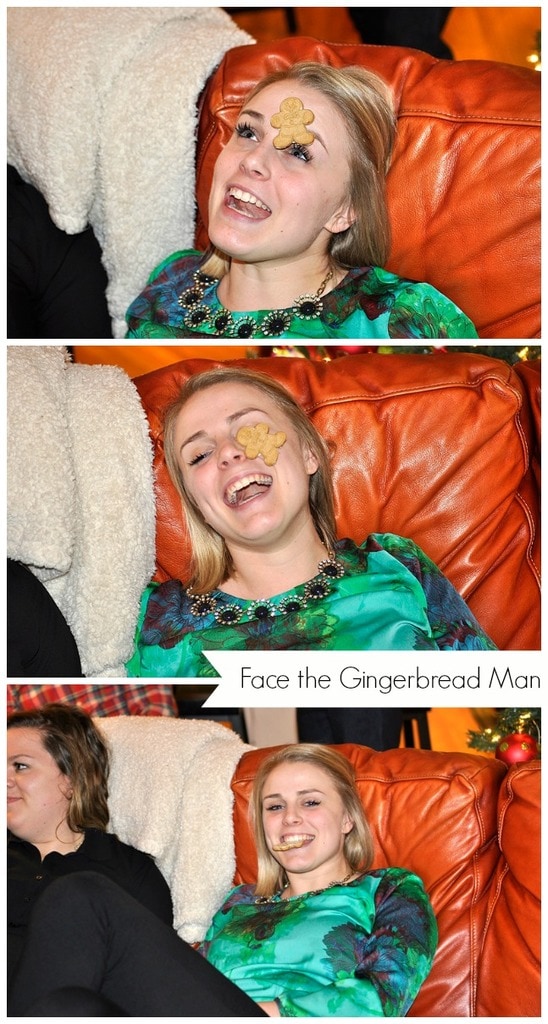 Required Items:
Cookies – can use small gingerbread men or Oreos work great too.
Sit down, lean back and place the cookie on your forehead.  Using only your facial muscles,  move the cookie down into your mouth.  You can't  touch the cookie with your hands!
Snowball Fight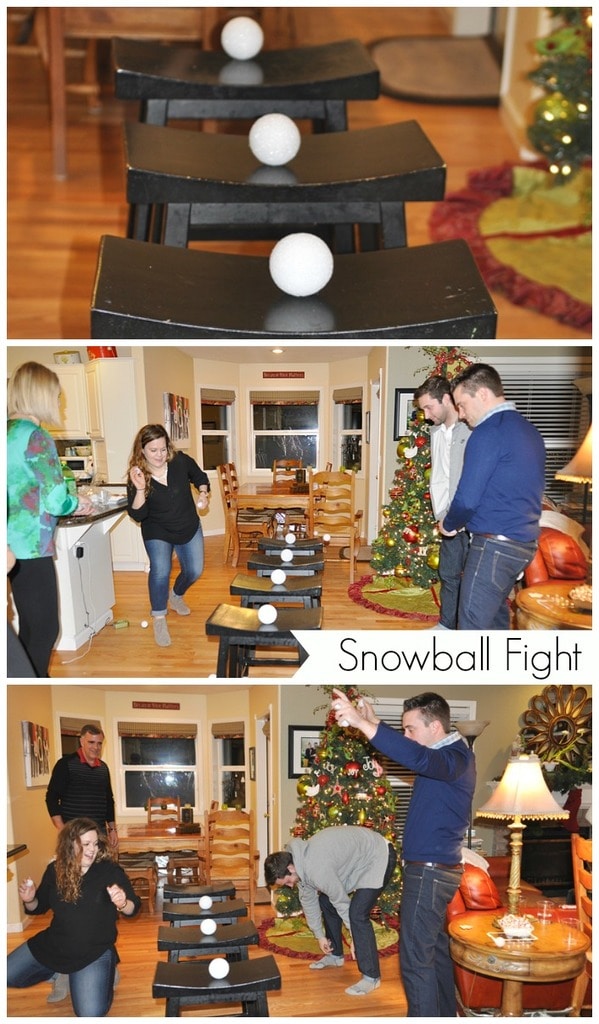 Supplies Required:
4 large styrofoam balls
4 stools or small tables
Tape to create a foul line
10-12 ping pong balls.
Place styrofoam balls on stools and create a foul line where the players need to stand.  Using the ping pong balls the players must knock the styrofoam balls off the stools.  The trick is the ping pong balls must bounce once on the floor before reaching the styrofoam "snowballs."  This one is a little tricky but definitely doable!  Keep picking up the ping pong balls off the flour and playing for 60 seconds or until all the "snowballs" are knocked off.  The team to knock off the most "snowballs" wins.
Christmas Chandelier

Supplies Required:
15 empty soda cans
5 paper plates
In 60 seconds, contesetnat must place a songle can as the base of the structure, top it with a plate.  On the next tier, stack two cans on the plate, followed by another plate.  Contiute with tiers of three, four and five cans until all of the cans have been stacked with plates between each level.  Remove tabs from the cans before playing.  Tower must remain free standing for 3 seconds once complete.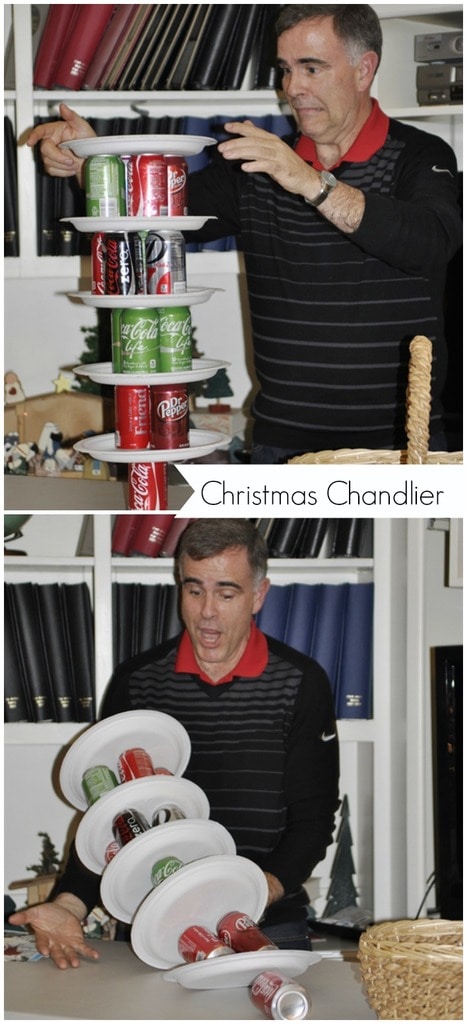 Bottoms Up!

Supplies Required:
4-8 empty soda cans placed on  atable
A Christmas ornament on a string attached to some type of belt.
In 60 seconds the player must knock all the soda cans off the table using the ornament.  No hands allowed.  Move those hips!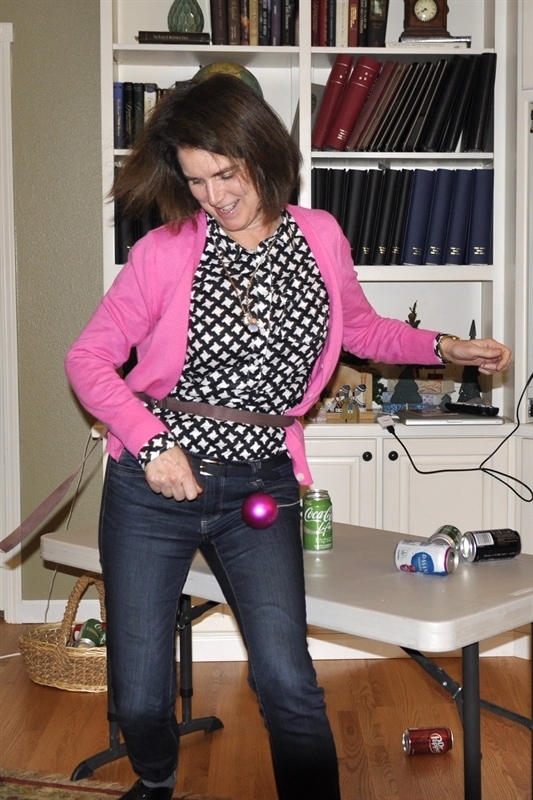 Christmas Cliffhanger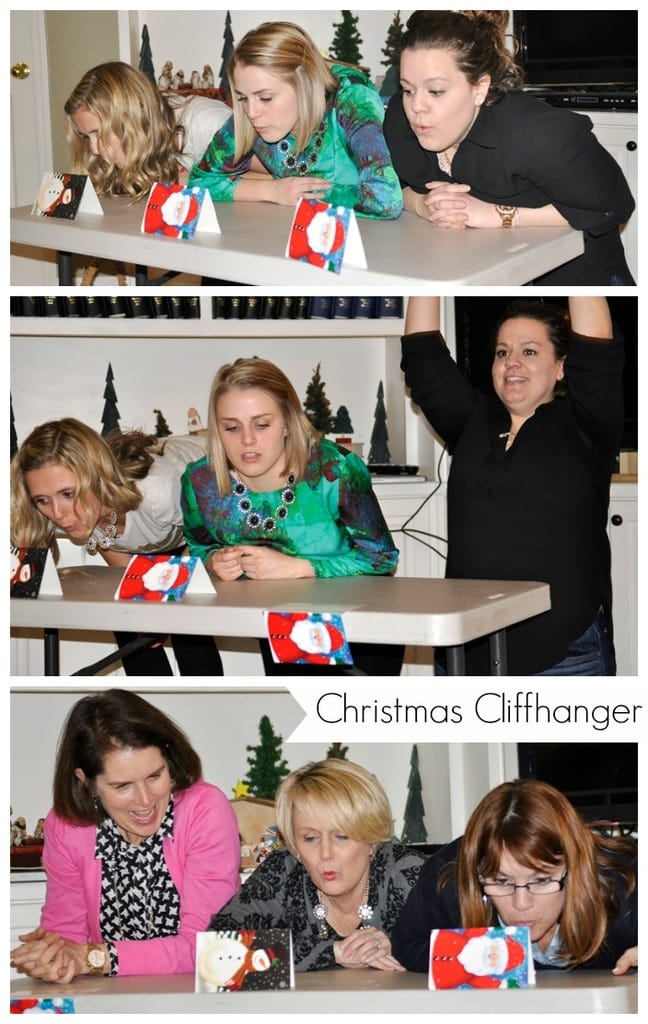 Supplies Required:
10 Christmas Cards
Table
Place cards open like a tent in a row near the edge of the table.  Contestant stands on opposite side of table and blows the card to the edge of the table so that one of the edges of the card is left hanging over the table.  You have 60 seconds.  You can play one player at a time or we just did 3 players and each only had one card.
We had a blast playing these games – hope your family will too!
For other Christmas Minute to Win It Games, check out these postts.
Christmas Minute to Win It Games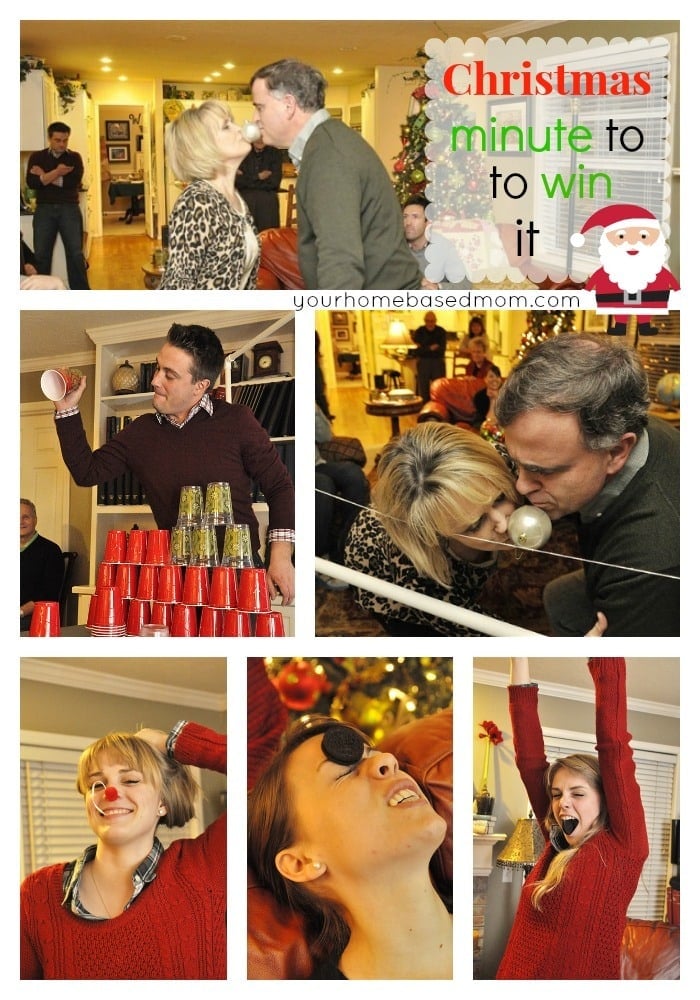 More Christmas Minute to Win It Games