Eggnog Donuts are so easy to make and every eggnog lover will enjoy them!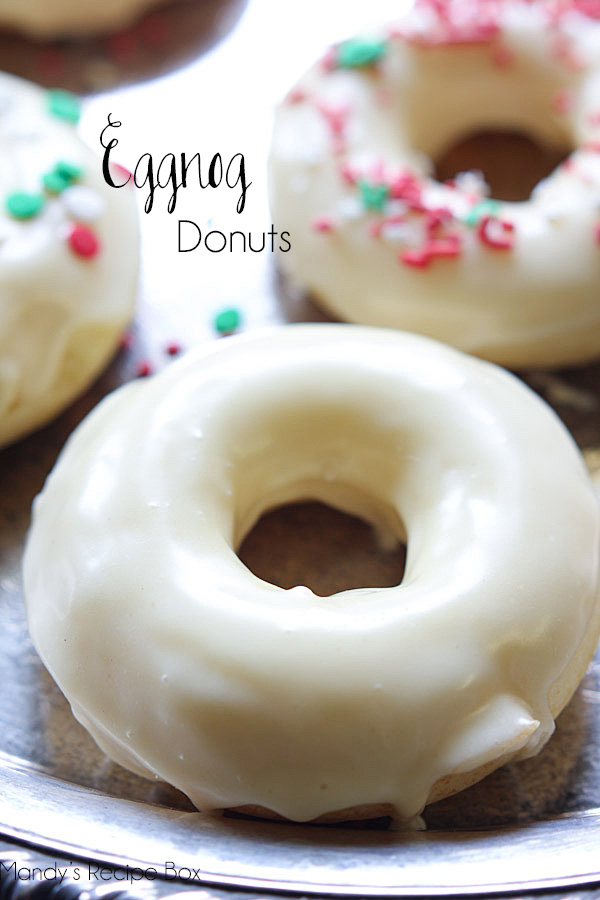 Hey everyone! I'm Mandy from Mandy's Recipe Box. I am so excited to be here on Your Homebased Mom for the Bake Craft Sew 2015 series. It means Christmas is right around the corner, my favorite time of the year. I am a wife and mom of 4 with a passion for food, Diet Coke and reading. I blog simple and delicious recipes that can be made with what you have on hand already. These Eggnog Donuts are a great Christmas treat to make for the neighbors and are so easy to make!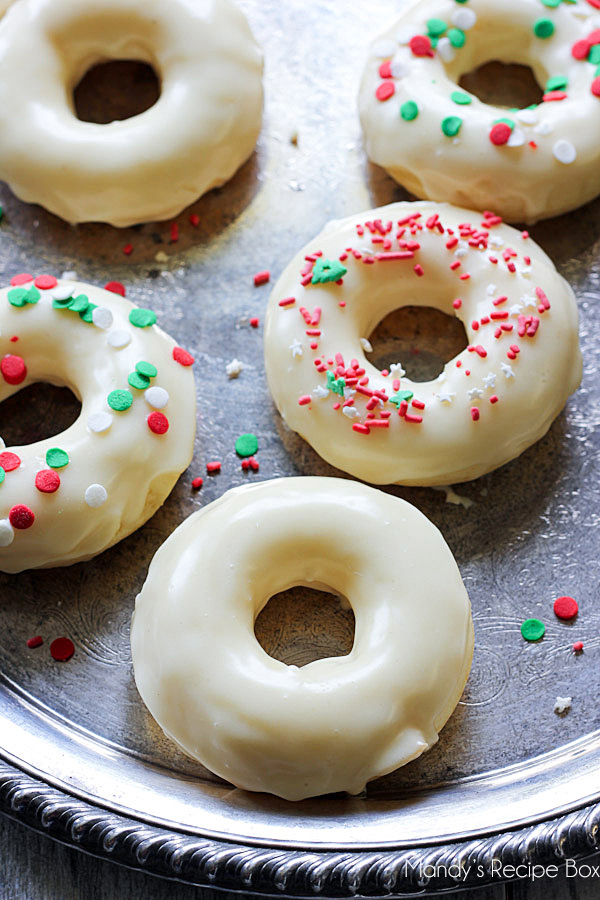 I don't love drinking eggnog, but I sure love baking with it. I also love donuts which means I had to make an eggnog version. Who wouldn't love to receive a plate of homemade donuts for Christmas? They are so soft and delicious. You can add sprinkles or leave them with just the Eggnog Glaze. I did both because kids will eat most anything if it has sprinkles on it. If you don't have a donut pan, I highly recommend it. They are so inexpensive and Amazon has them at your finger tips. I got mine for under $10. To pipe the batter into the pan, I just put it into a ziploc bag, snip of the corner of the bag and pipe into the pan. Easy peasy.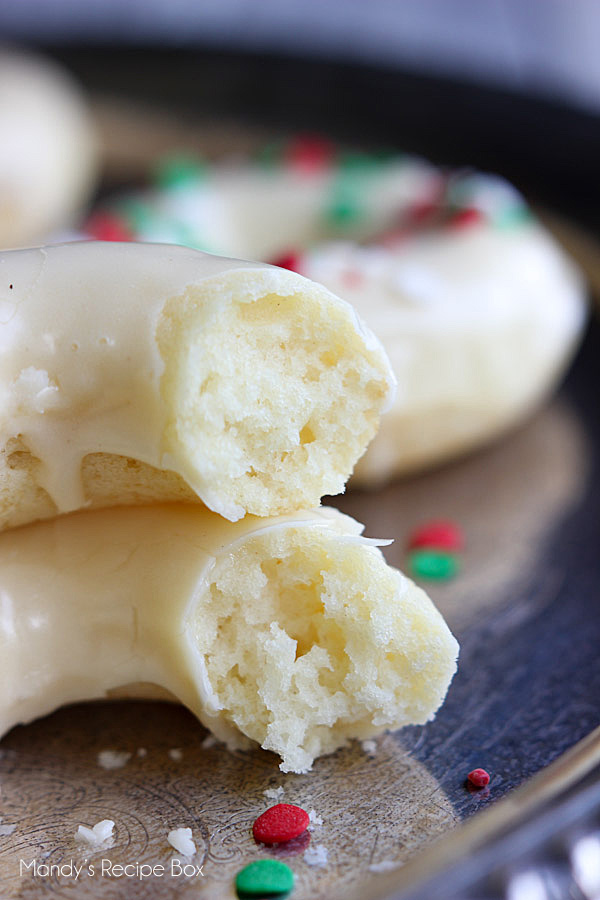 Eggnog Donut Recipe
Eggnog Donuts
Ingredients
<b>Eggnog Donuts</b>
1 cup all-purpose flour
3 Tbsp. granulated sugar
1 tsp. baking powder
1/2 tsp. salt
6 Tbsp. eggnog
1 tsp. rum extract
1 egg
3 Tbsp. oil
<b>Eggnog Glaze</b>
1 cup powdered sugar
2 to 3 Tbsp. eggnog
1/4 tsp. rum extract
Instructions
<b>For the donuts</b>

Preheat oven to 325 degrees F.

Mix together the eggnog, extract, egg oil and sugar.

Add the flour, baking powder and salt.

Place into a plastic Ziploc bag and cut the corner off. Pipe into greased donut pan.

Bake for 10 to 13 minutes until toothpick inserted into donut comes out clean.

Dip into glaze while still warm.

<b>For the glaze</b>

Mix all glaze ingredients together, starting with 2 Tbsp. eggnog. Add more to reach desired consistency.

Dip tops of warm donuts into glaze and place on wire racks to set. You can dip them twice if you want.