For Easter this year I incorporated several things I love – grass, eggs and my milk glass collection on my family room mantel.  Milk glass is a recent new love of mine.  I love finding pieces at Goodwill and antique stores.  Not only is it pretty but it is fairly inexpensive.  Because it is white it is also very versatile!
It was the perfect addition to my Easter mantel this year.  I filled various pieces with eggs and  Easter grass.  I love being able to incorporate the milk glass into my holiday and every day decor.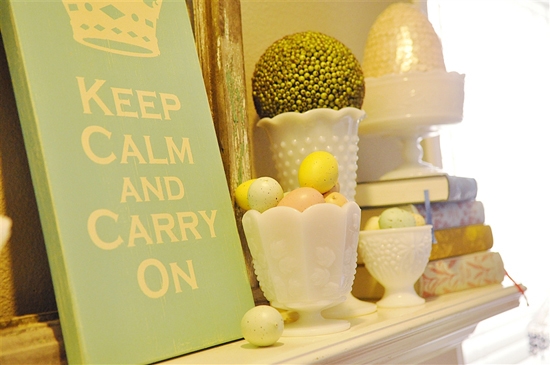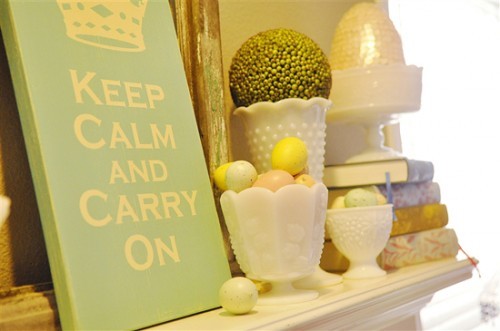 The window frame is there temporarily and the Keep Calm and Carry On piece isn't very Eastery but I thought  the color looked good with everything.  I am actually having a print framed that will hang there as soon as it is done.  I am in love with Minerva Teichert's art and have several pieces hanging in my home.  Her Rescue of the Lost Lamb will hang there soon!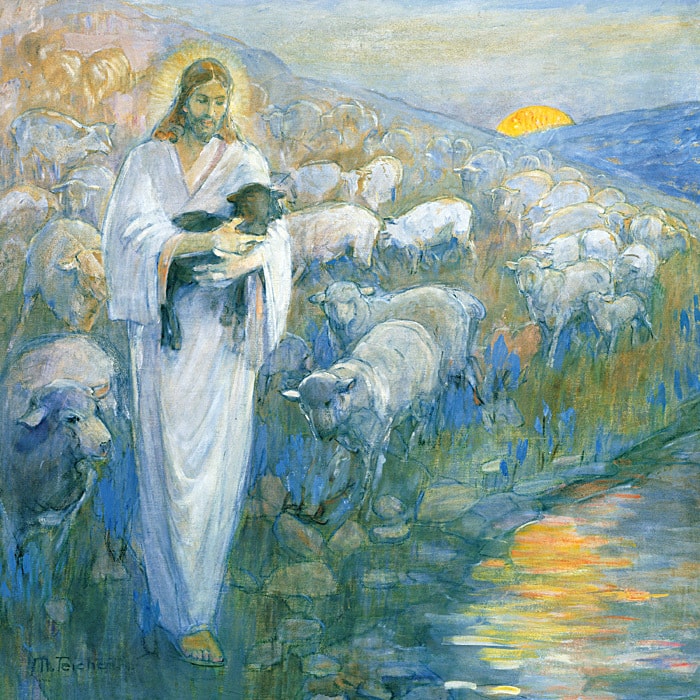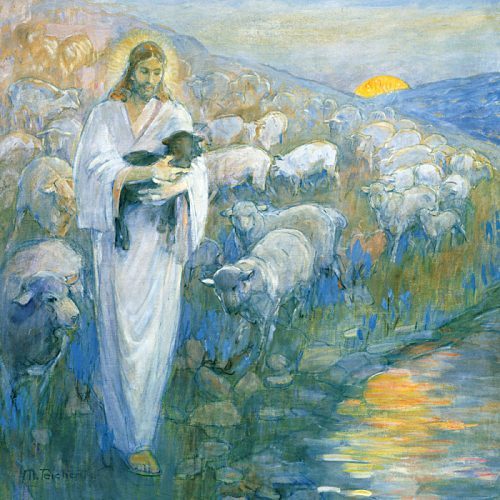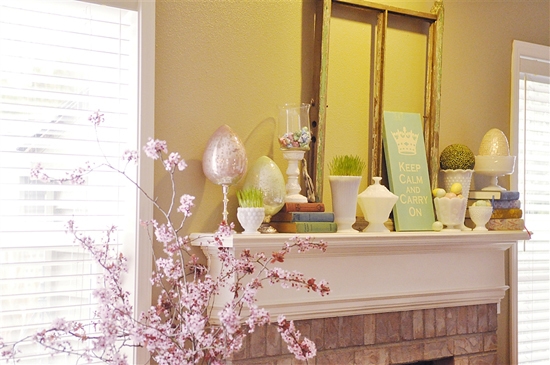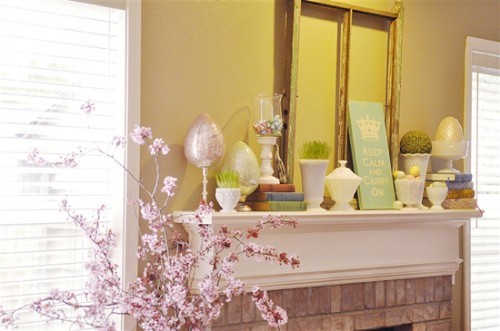 Not only did I include my collection of milk glass but one of my vintage cookie cutters and some vintage books too.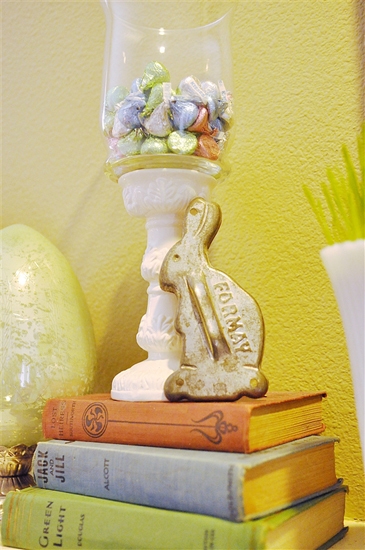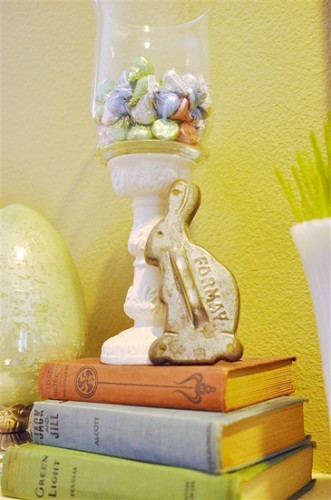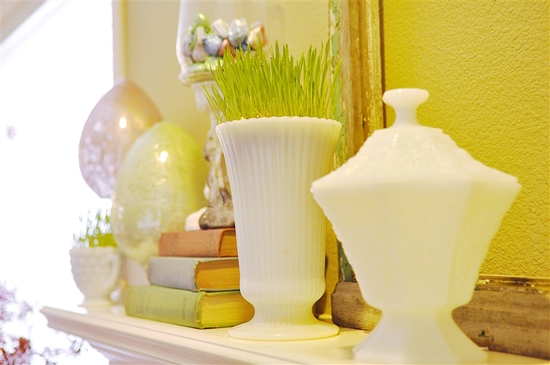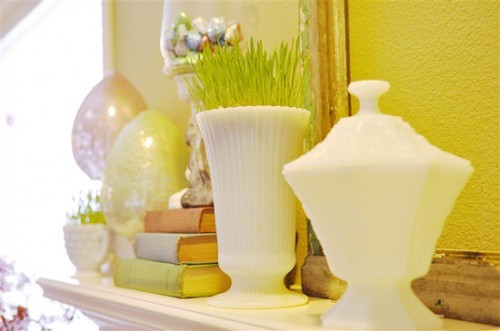 The container that is full of Easter kisses is from Goodwill and I just set it on top of a candle stick I found at Goodwill too.  The glass eggs came from  Home Goods. There were significantly fewer candy kisses in the container when I got home from my trip to the beach this past weekend.  Hmmm… wonder who ate them?  Jim?
This side table is also in my family room.
More milk glass, eggs, vintage books and some vintage suitcases.  See that cute little red and tan case on the left – that was my lucky find this weekend.  A vintage doll case.  I love it!!!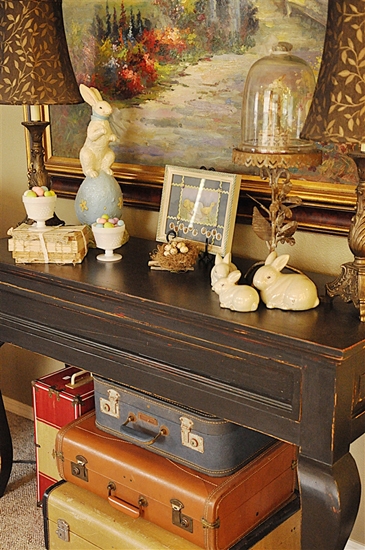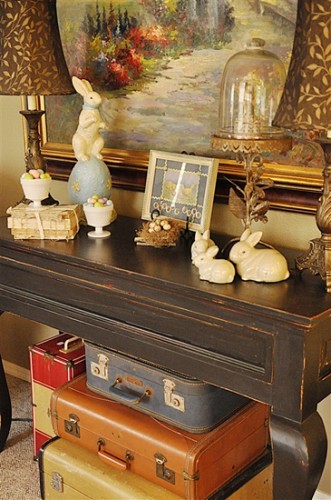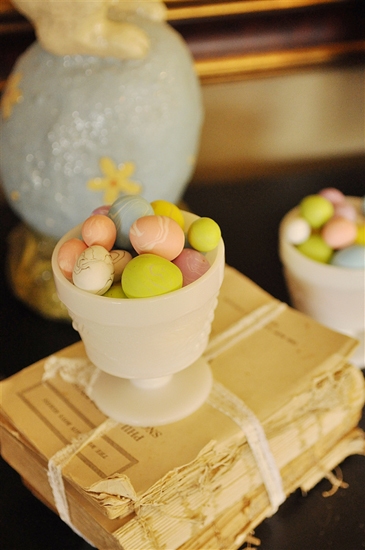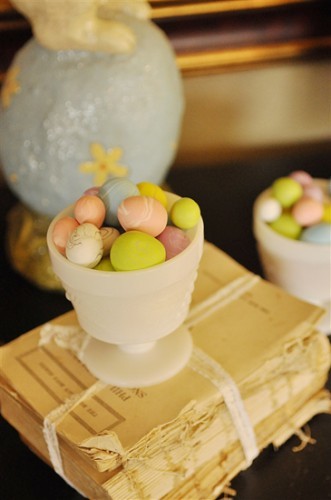 I love filling containers with eggs.  Here is the one on my living room mantel.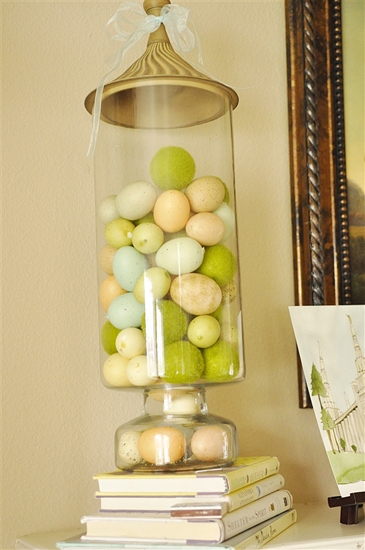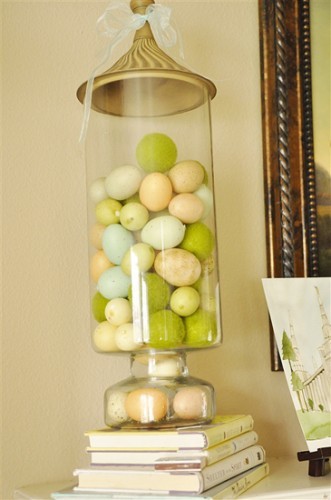 I kept it pretty simple on the living room mantel and just lined it with little egg nests.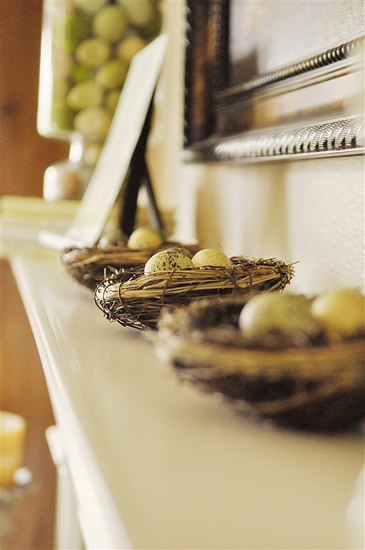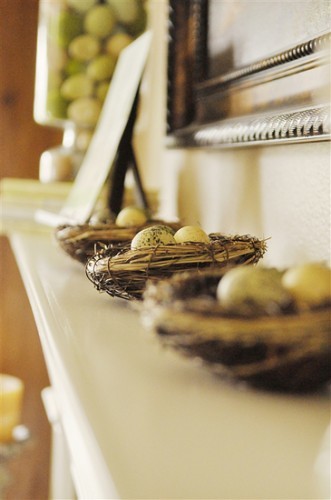 The front entry way dresser has a few eggs and nests too. Oh, and a few more vintage books…..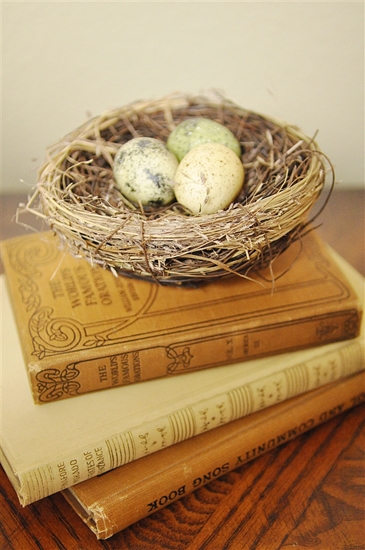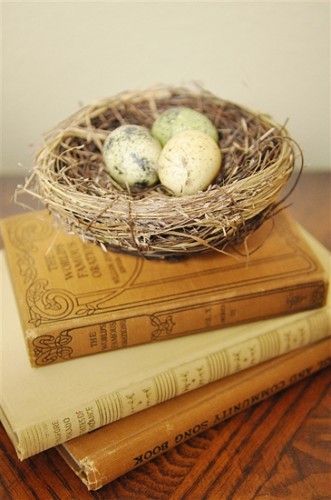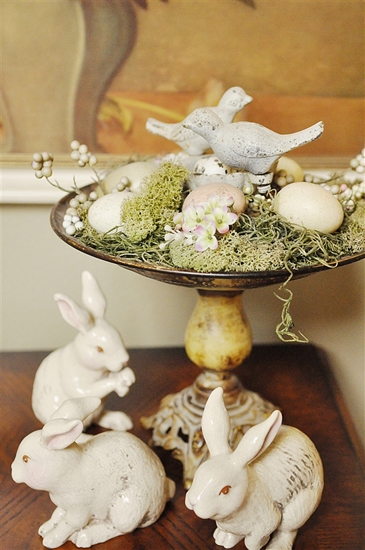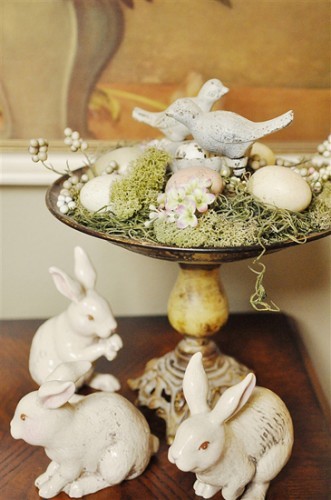 You can take a peek at my Easter decor last year too.  It can be as simple as just adding eggs!
Do you decorate for Easter?