Chocolate Caramel Covered Pears are a fun change to the regular caramel apple. So yummy!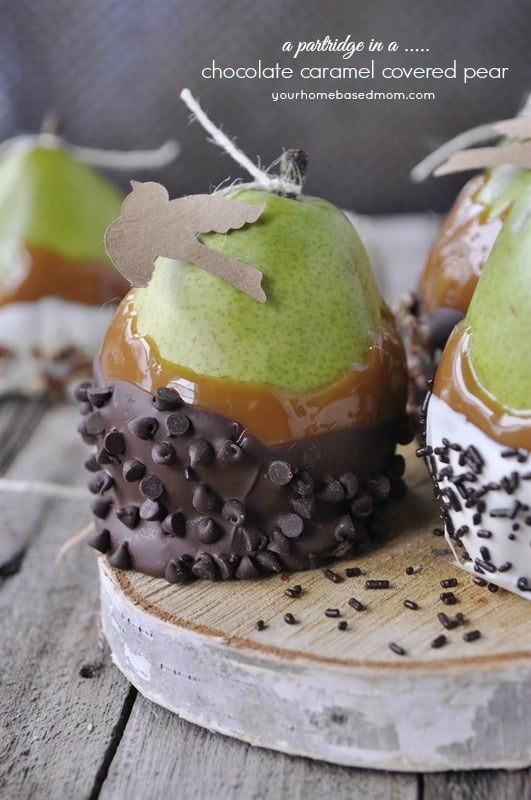 Earlier this month I was part of a fun Twelve Days of Christmas series over at The Crafting Chicks. I love that song and I love the idea of creating a fun gift for each of the Twelve Days of Christmas. I was lucky enough to get day one – on the first day of Christmas my true love gave to me…..A Partridge in a Chocolate Caramel Covered Pear (tree)!
I really do know the right words to the song but today I've got some pretty and delicious chocolate caramel covered pears for you. Perfect for the first day of Christmas!
Don't be intimidated by the process. It's really quite easy. If you'd like a more detailed tutorial please check out my Caramel Apple tutorial. I've got a couple of tricks for making caramel pears or apples!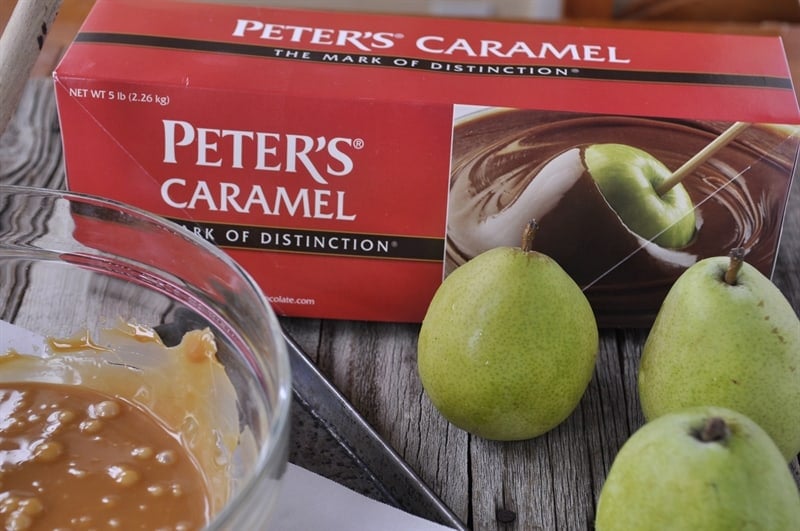 I like to use Pete's Caramel. It is delicious and so much easier than making your own or unwrapping all those little caramel squares and it tastes better too. You can buy it at local cake decorating stores, Cash & Carry or on line at Amazon.
I dipped about 6-8 pears in 1/4 of the 5 lb. box. Just melt the caramel in the microwave. The other trick I use is to make sure my pears are cold. One of the biggest problems people have with caramel apples or pears is the caramel sliding off. If your fruit is cold the caramel starts to set up right away and stays on the fruit. You will get a little puddling at the bottom but that is o.k. – more caramel to enjoy!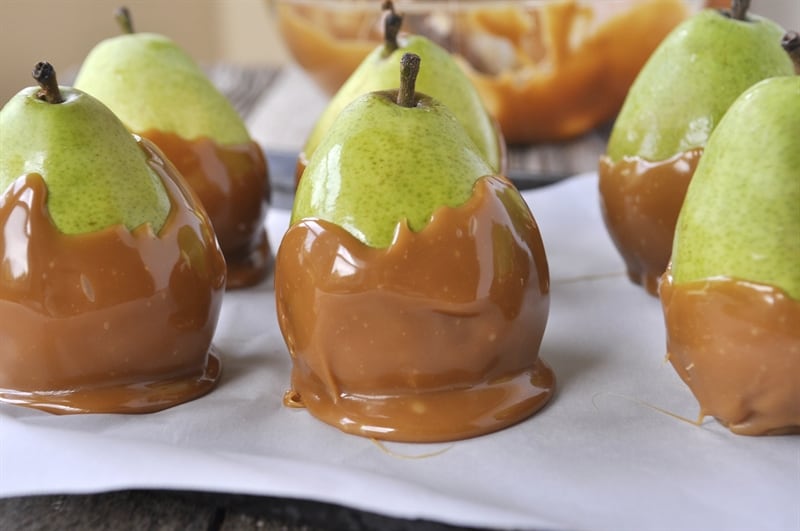 You can always leave your caramel covered pears just like this – pretty & delicious – but I like to dip mine in chocolate. You can use chocolate chips or Wilton Melts. Just melt the chocolate in the microwave and if it is a little too thick, thin it with vegetable oil. I like to leave some of the caramel showing on the top of the chocolate.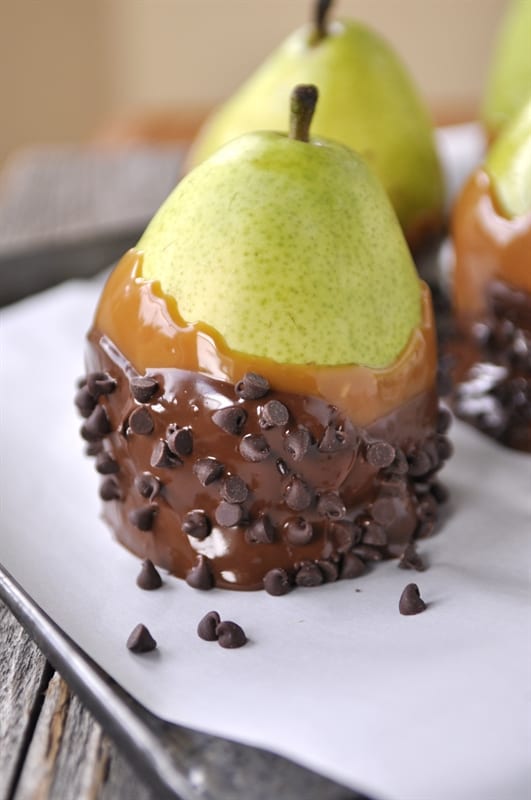 I used mini chocolate chips, sprinkles and chopped nuts to sprinkle on the chocolate.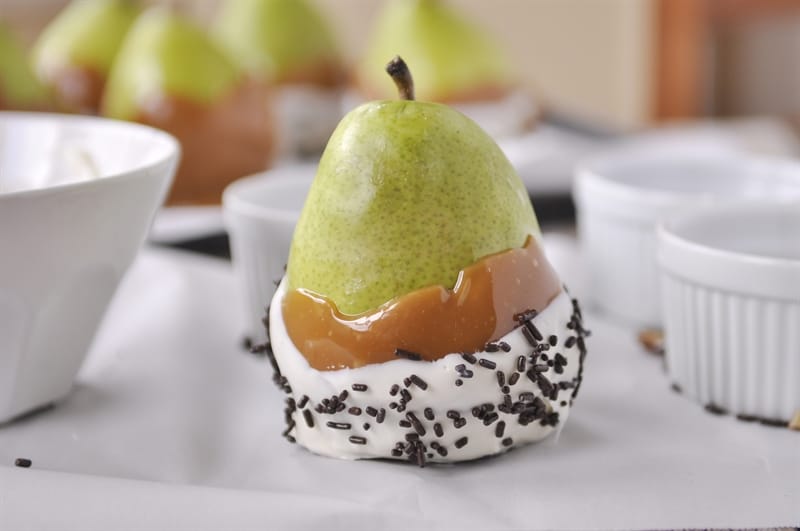 Then just let them set up and you are ready to go.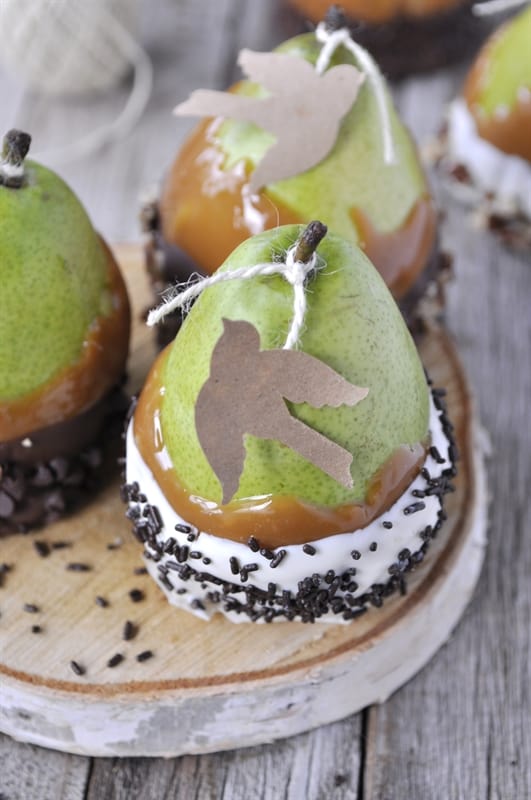 If you are giving them as a gift as part of the Twelve Days of Christmas I cut some little birds out of a grocery bag using my Cricut Explore (the bird pattern can be purchased in their Design Center).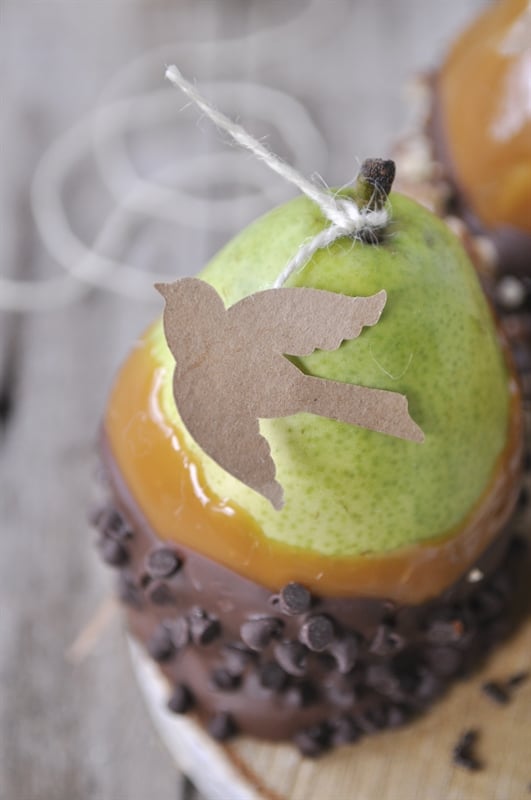 I just tied some string around the stem and glued the bird to the string.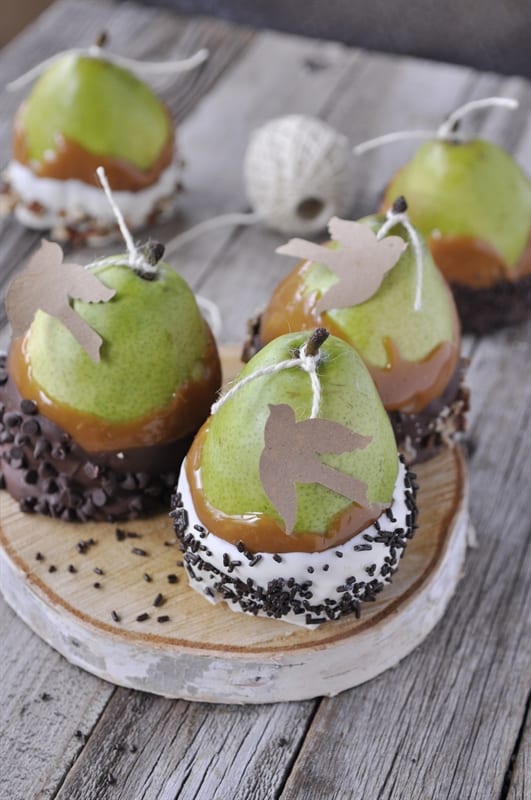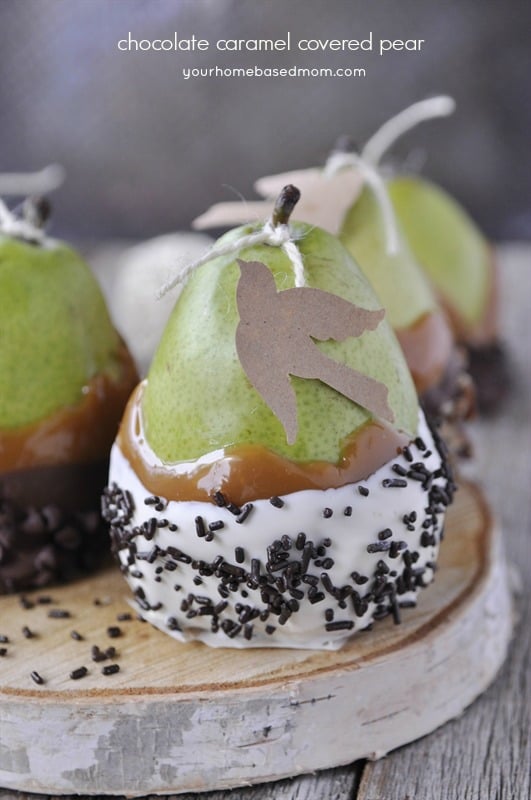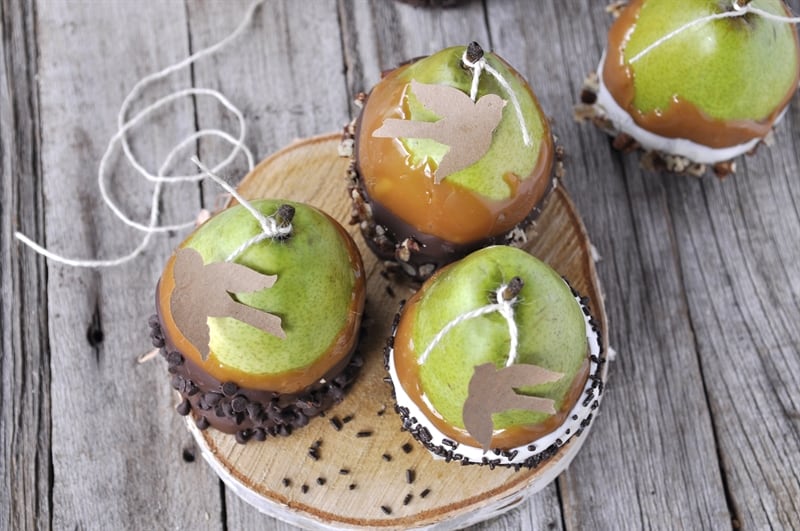 Be sure to check out all the other posts over at The Crafting Chicks that were a part of this fun series.