Last week we had our twice a month Activity Day with the girls from church. This activity day idea had been planned before I was called to the position and it was a fun one.
The girls have been working towards memorizing the Thirteen Articles of Faith. For those of you unfamiliar they are 13 basic points of belief for the Mormon Church.
To celebrate their hard work we had a broom hockey game and an ice cream party. First the broom hockey part.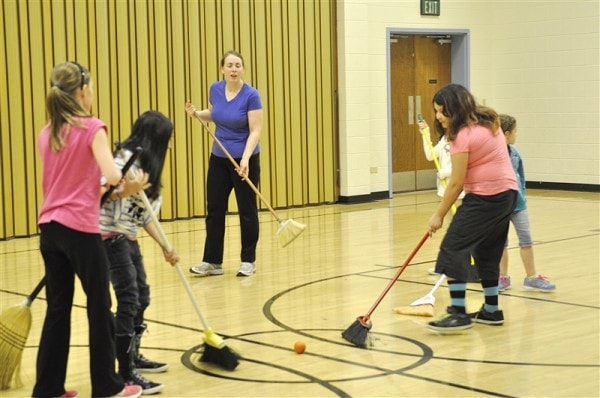 Each girl brought a broom. Hint: the bigger the broom, the better!
We divided the girls up into two teams, with one leader on each team. We used waste paper baskets at each end of the gym to create our goal area and the girls took turns playing goalee. We used a Lacrosse ball. If you have a hockey puck that would work too. But you want a heavier ball.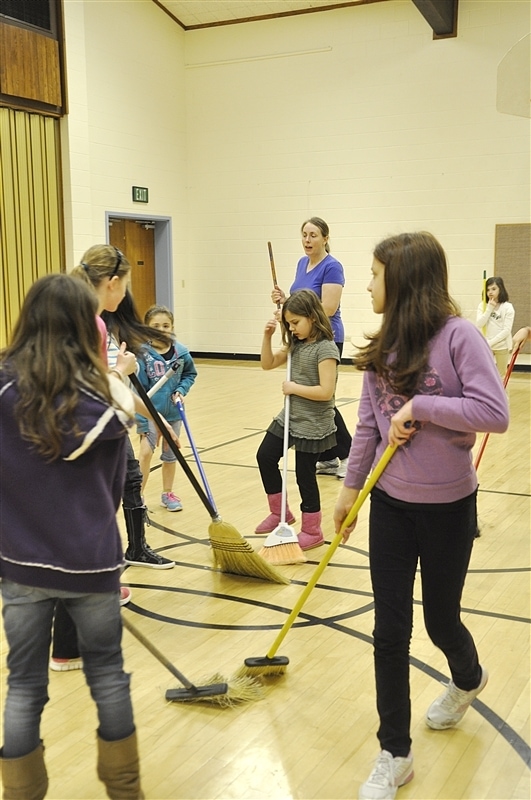 The main rule was you had to use your broom – not your feet to move the ball! That was harder for some girls than it was for others.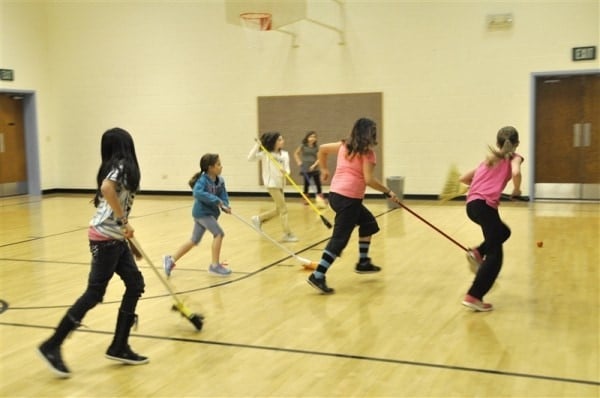 After we wore the girls out or rather after they wore us out it was time for ice cream.
Each of the girls got a bowl of ice cream and then they could choose one topping for each Article of Faith they had memorized.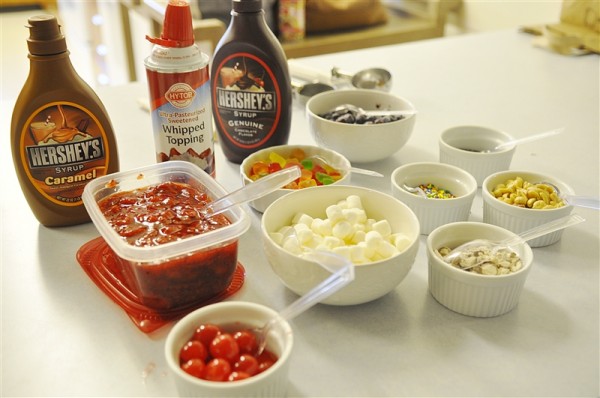 We had caramel sauce, chocolate sauce, marshmallows, whip cream, cherries, chocolate sprinkles, rainbow sprinkles, blueberries, strawberry jam, M & M's, peanuts, crushed malted milk balls and gummy bears.
They had a great time creating their concoctions. Some girls only had a few toppings and others had lots!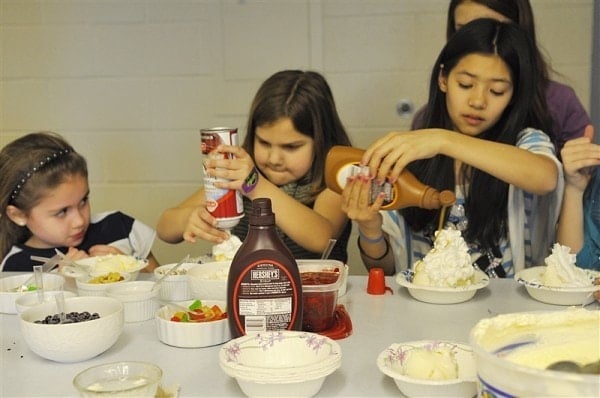 Claire was the only one that got thirteen toppings though! Way to go Claire!!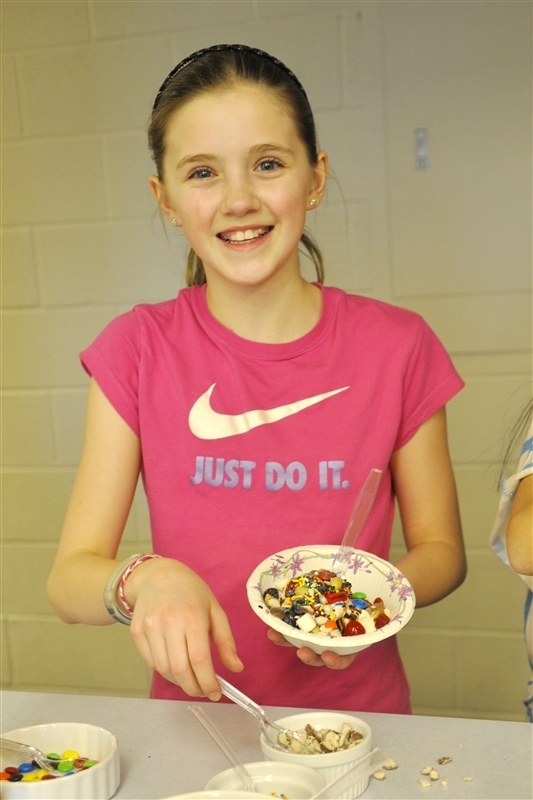 The girls had a blast and I even scored a goal!