Today I am sharing my 2017 Book List. A reader emailed me the other day asking why I no longer shared my Recommended Reads lists. I assured her I still did and that I had just gotten a little behind but there were posts from the first two quarters of 2017 on the blog. Well, I was wrong! There was only one post for the first quarter of 2017. I had never shared what I had read the rest of the year. How did that happen!?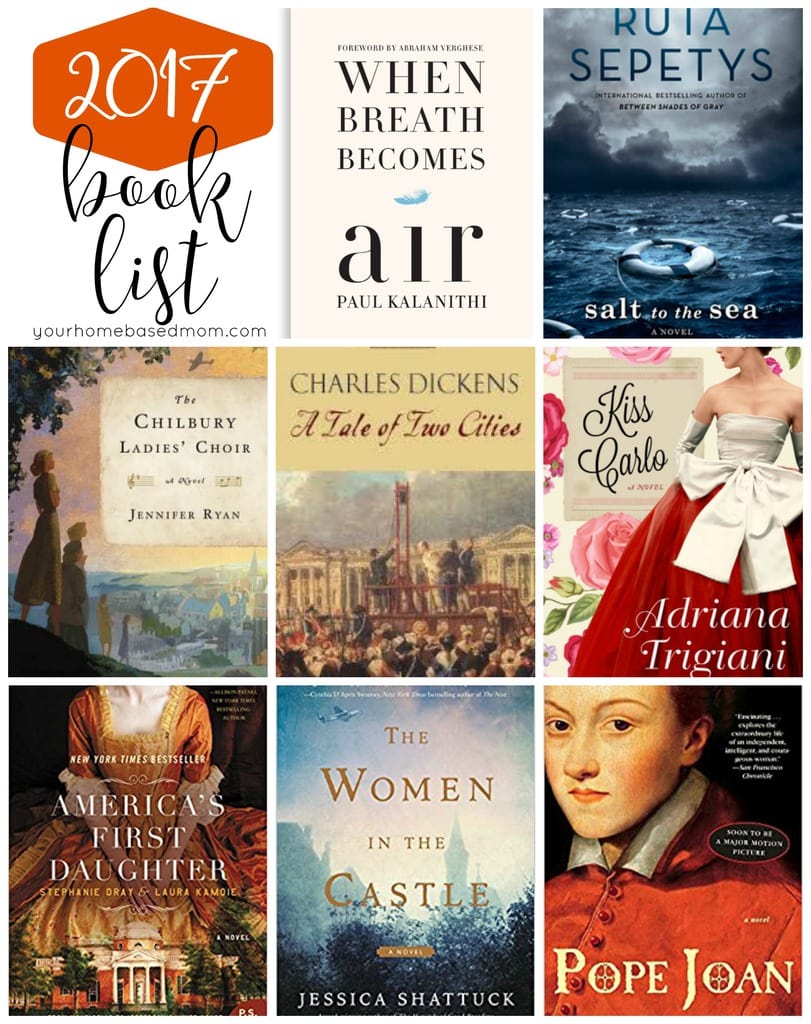 One of the problems is, as I mentioned in my Word of the Year post, I traveled a lot in 2017 and I got a little addicted to British TV instead of reading! I had a few other excuses too but truth be told, I fell out of the habit of reading last year (thus my Word of the Year!!) When I looked back over my 2017 Book List, there were only 21 books on the list, pretty much an all time low for me. I'm going to do better this year!
Here's my Book List for 2017.
January Recommended Reads
The Bookshop on the Corner by Jenny Colgan is a fun read for all book lovers or anyone who has ever dreamed of owning their own bookshop. Nina has a gift for finding the perfect book for all of her customers. She moves to a sleepy little village, buys a van and turns it into a bookshop – sounds pretty dreamy to me! Of course there is a little romance involved too.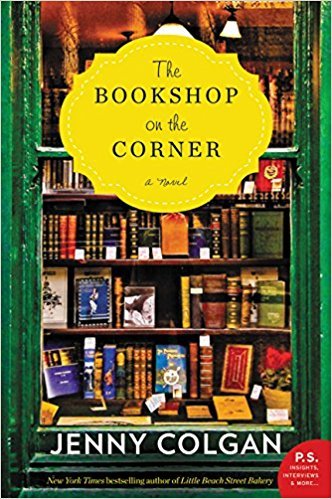 4 stars
A Man Called Ove by Fredrik Backman is a delightful story of an old curmudgeon. A cranky old man who really has a story to tell. It is a true case of "You can't love someone until you know his story." Once you know Ove's story, you can't help but love him! It is one of those stories that shows you what an impact one life can have on many others.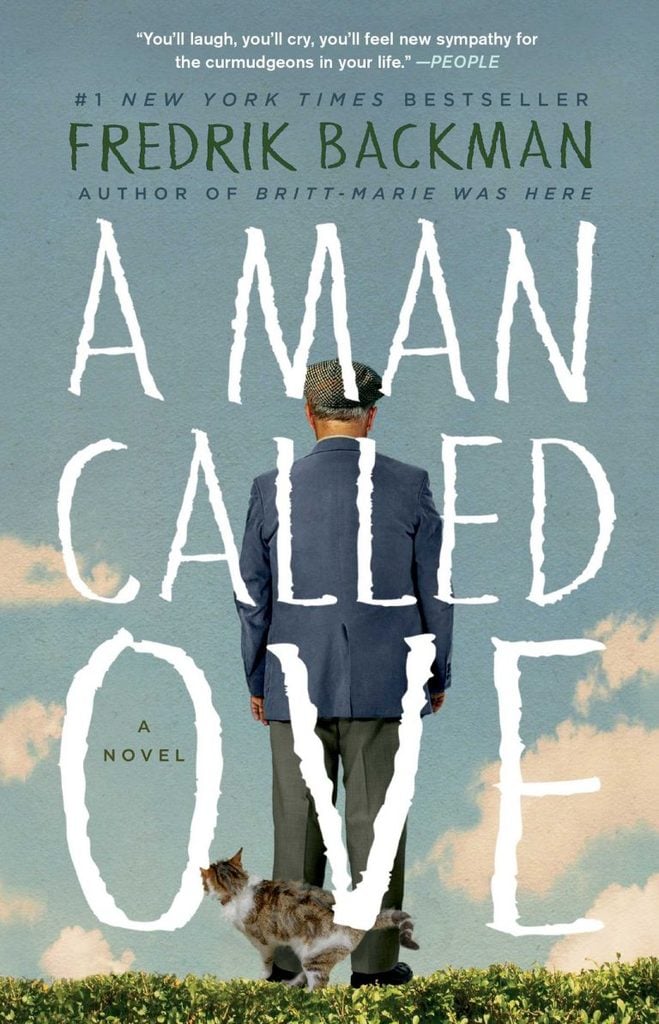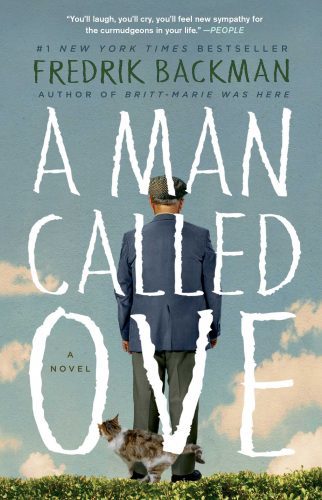 4 stars
February Recommended Reads
Thrice the Brinded Cat Hath Mew'd by Alan Bradley is another Flavia de Luce book. It is the newest one in the series and I'm going to be sad one day when he stops this series. The delightful story of 12 year old Flavia who is headed home after being kicked out of boarding school. She returns home to find another murder to solve, something that seems to always excite and lift Flavia's spirits!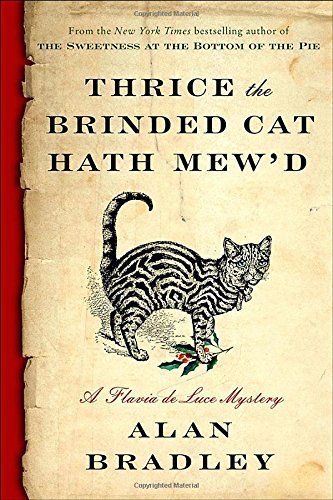 4 stars
The Wednesday Wars by Gary D. Schmidt is a YA book and recommended by a friend who read it in her book group. I don't read a lot of YA fiction and while I enjoyed this one, I didn't love it but I think it has a lot of value and a good message for a younger reader. Holling Hoodhood is an endearing character and is trying to navigate the journey of a 7th grade adolescent.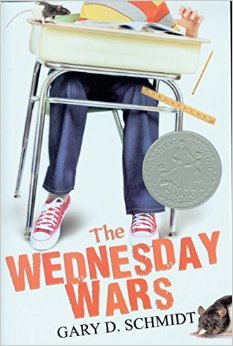 3.5 stars
March Recommended Reads
Radio Girls by Sarah Jane Stratford is a historical fiction book based on the story of the men and women of the BBC after WWI. This is definitely the genre and time period I enjoy most and I really liked this book. I watch a lot of BBC so it was interesting to learn the history of it.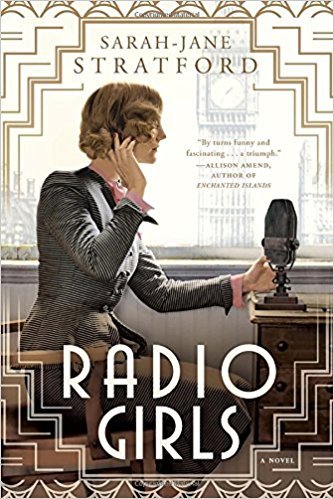 4.0 Stars
Station Eleven by Emily St. John is not my typical genre. It is a "end of the world"/apocalyptic type book. A flu epidemic basically wipes out most of known civilization and the book is the story of those that survive. It is a story of how the apocalypse affects humanity and civilization rather than the details of the apocalypse. The story involves a traveling symphony, "a ragtag band of musicians and actors who roam what's left of the Midwest, playing classical music and performing Shakespeare. The ability to create and appreciate art, they believe, is essential to our humanity. It's what takes us beyond mere survival and makes us something more than animals." The story gives you plenty to think about.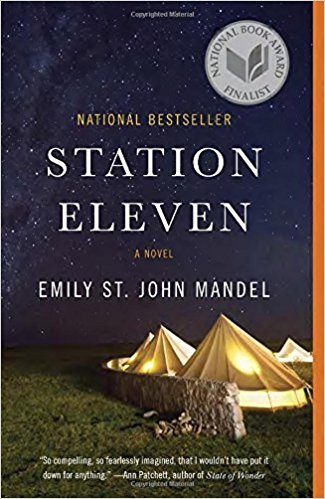 3.5 stars (some language)
The Readers of Broken Wheel Recommend by Katarina Bivald is another book for all book lovers! It is a heartwhelming story of how books can transform lives. Books can change us and connect us. This is the story of Amy, a book lover, who arrives from Sweden to visit a book loving pen pal and friend who has passed away before she arrives. Amy decides to stay and open a bookstore in this little, dying town. She and the town end up transformed by this decision.
4 Stars
April Recommended Reads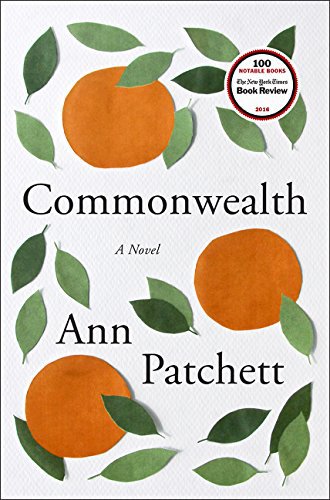 Commonwealth by Ann Patchett was not a favorite. It is the story of the dissolution of two marriages and the joining of two families. There are a lot of characters and the story line jumps all over the place. The story is about unhappy people and families and honestly I found no redeeming value in the story.
2.5-3.00 stars (language)
When Breath Becomes Air by Paul Kalanithi is everything Commonwealth was not. I read this book for Book Club and it is one of my favorites I read this year. It is a life changing book. It will change the way you look at life, the way you live your life. It is a memoir written by a young doctor as he faces terminal cancer and the end of his life. He actually passes away before finishing the book and his wife finishes it for him. It is his experience as a doctor and as a patient. It is an inspiring book as he shares his perspectives on life and on death. It is devastating and beautiful. Read this!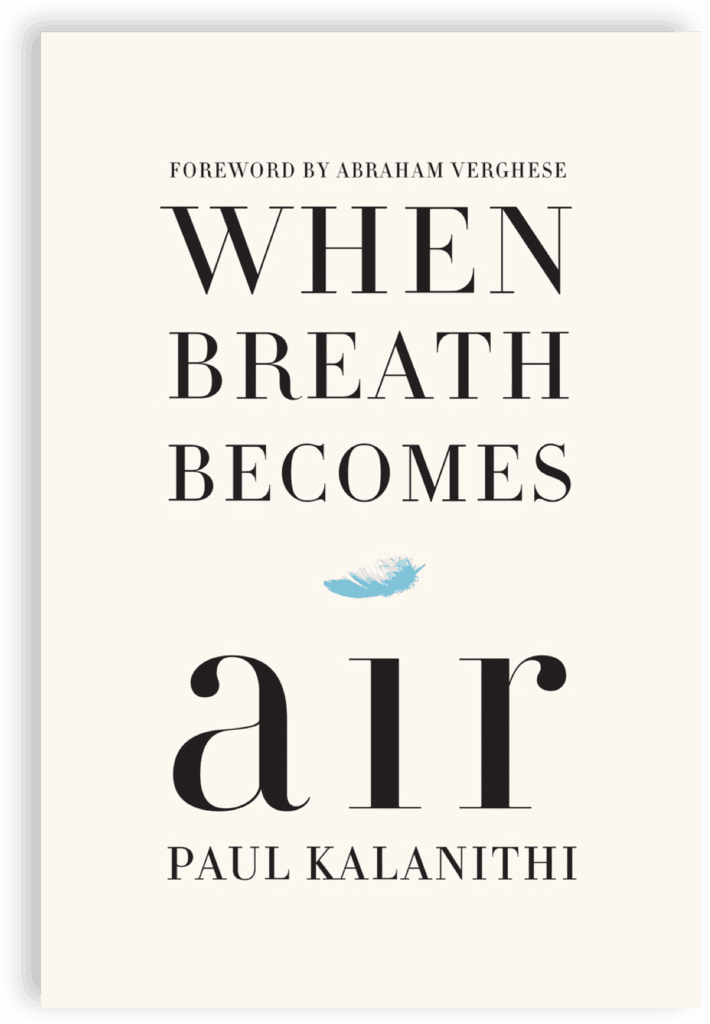 5 stars
May Recommended Reads
The Whole Towns Talking by Fannie Flagg. I have always been a fan of Fannie Flagg but this book was a disappointment. It lacked the usual Fannie humor I enjoy and I found the story line and the characters to be lacking and just plain silly. As I write this review six months later, I'm having a hard time even remembering what the story was about. Don't bother.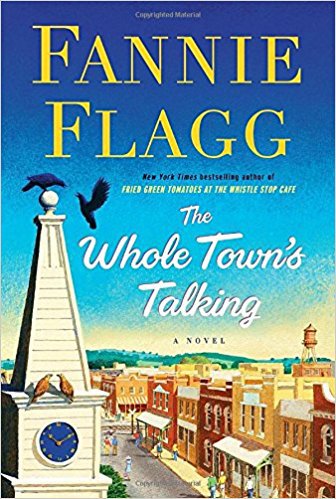 2.5 stars
June Recommended Reads
Tale of Two Cities by Charles Dickens is of course a classic. I try to reread a classic each year and this was my choice this year. The story is set in London and Paris before the French Revolution and is one of love, danger, war, drama, romance and just about everything else. It is worth reading just for the historical aspect of the book. It is a definite read if you have never read it and even if you have, it is definitely worth a reread.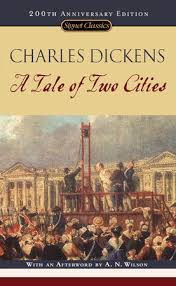 4.5 stars
July Recommended Reads
Chilbury Ladies Choir by Jennifer Ryan was a perfect Book Club read for the summer. It is historical fiction set in England when all the men have been called to World War II. The women come together and form a Ladies Choir. We see the strength of women and what they can do when they work together and how they kept the home fires burning. I found it to be a charming story with a nice array of characters – some you will love and some you won't!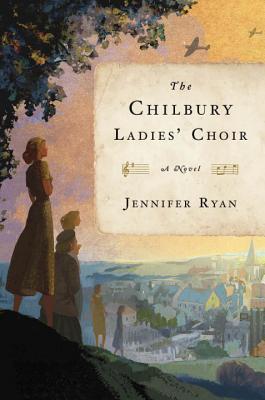 4 Stars
August Recommended Reads
Pope Joan by Donna Woolfolk Cross was my choice for book club this month. I found it a fascinating read and although it is "fiction" the possibility that it really happened made for great reading. The legend of Pope Joan, that there was actually a female pope, has been around since the Dark Ages and one that won't go away. We had a great discussion about women, the rights of women through the ages and across the world at book club. A great read!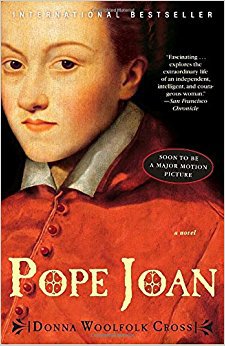 4 stars
September Recommended Read
Hillbilly Elegy: A Memoir of a Family and Culture in Crisis by JD Vance is not an easy read. It is a story of a culture in crisis and looks at the struggles of the poor White Americans, specifically those of Kentucky's Appalachia region. It was a look into a culture I honesty didn't know much about and though difficult to understand it is very eye opening. After starting the book I talked with a niece of mine who is from that area and whose family comes from that culture and she validated the book. It is the story of Mr. Vance and his rise above and out of the poor white working class. To be honest, I did not finish the book but found what I read to be informative and fascinating to learn of an American culture I knew nothing about.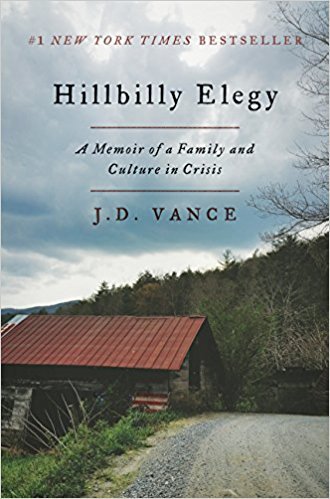 3.5 stars
Salt to the Sea by Ruta Sepetys is historical fiction but is a part of history I hadn't read about before. It is about the tragic story of Wilhelm Gustloff German, a civil population evacuation liner, torpedoed by Russian submarine in January of 1945. The story follows four main characters including a Polish girl, a Lithuanian nurse trying to lead others to safety, a German naval man and Florian, who carries a secret with him. If you are a fan of All The Light We Cannot See you will enjoy this book.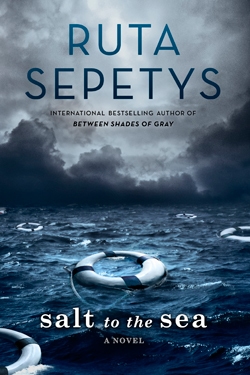 3.5 stars
The Women in the Castle by Jessica Shattuck is surprise, surprise, historical fiction! I really enjoyed this read. It is the story of WWII widows whose lives become intertwined. It is a fresh and different perspective of a period of history I have read a lot about. A story of love, survival and ultimately forgiveness.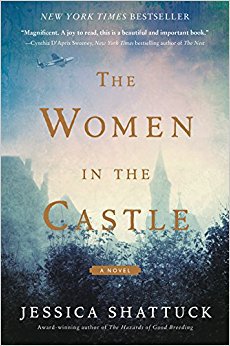 4 stars
October Recommended Reads
Magpie Murders by Anthony Horowitz was a favorite of mine this year! I am a total sucker for a good British murder mystery and this is a good one! A friend at book club highly recommended it and I loved it. It's a classic Agatha Christie style murder with a current modern twist! You'll never guess who done it!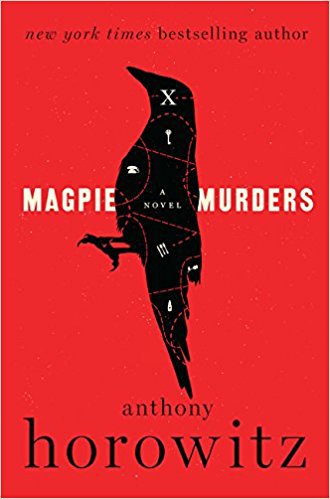 4.5 stars
November Recommended Reads
Kiss Carlos by Adriana Trigiani. I've been a fan of Trigiani's for years and I think I have read everything she has written. While this wasn't my favorite of her books I definitely enjoyed it. Is a story of love, loyalty and creativity! An American Italian family and all the craziness that comes with that.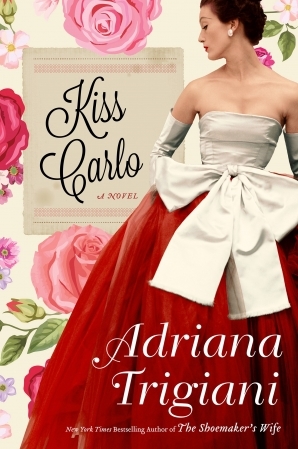 3.5 stars
December Recommended Reads
America's First Daughter by Stephanie Dray was a great way to end the year! Drawing on thousands of letters, this is the untold story of Thomas Jefferson's oldest daughter, her relationship with her father and all she did and sacrificed to protect her father and his reputation. I found it a fascinating read.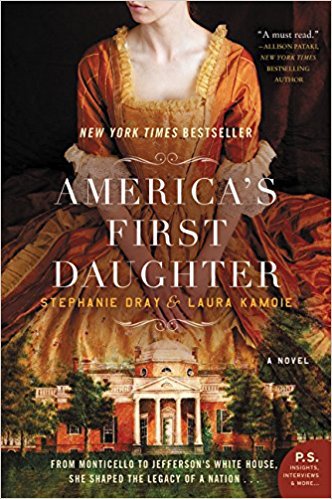 4.5 stars
That's a wrap for 2017. Here's to more reading in 2018!
As always, please let me know what you've been reading. I love hearing about your favorites and adding them to my list!
For more of my Recommended Reads check out these posts: