These Sandlake Chocolate Chip Cookies are from a favorite bed & breakfast near the Oregon Coast.  All their guests are greeted with this delicious treat.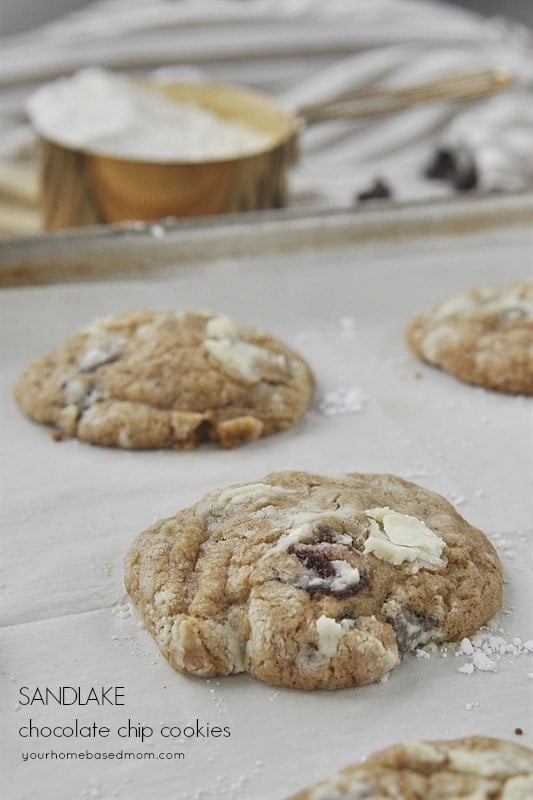 Originally posted in October 11, 2007.


For the month of November, I have joined up with Cindy from SkiptomyLou who will be doing sewing ideas, while Mique from Thirty Handmade Days, will be posting craft ideas,  will share how to decorate in holiday style.  Of course you are going to find lots of great baking ideas here!  All the ideas you are going to need for creating fun and delicious food treats for all your friends and neighbors.
This recipe was one of the very first, if not the first, cookie recipe I ever posted on the blog.   The recipe is from a lovely, quaint bed and breakfast in Sandlake Oregon near the Oregon Coast that my husband and I stayed at years ago.  They greet all their guests with these delicious cookies and even give you a mini cookbook with some of their favorite recipes.  These Sandlake Cookies have been a family favorite ever since that visit.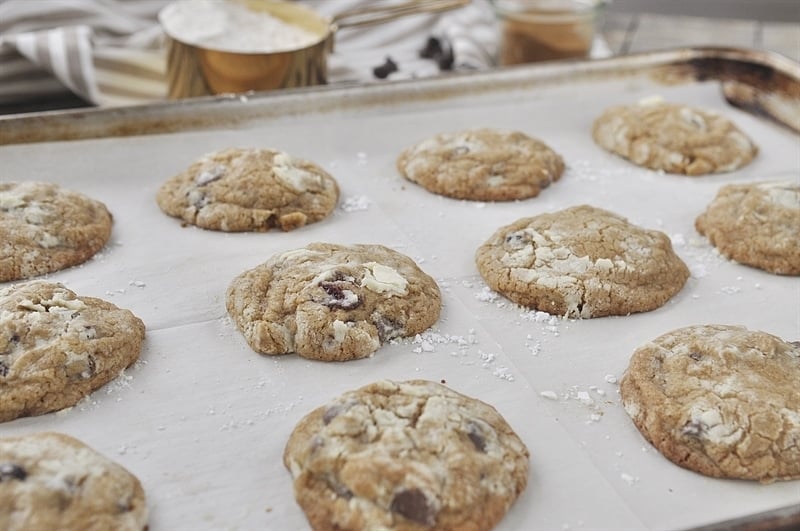 At first glance you may think you are just getting a chocolate chip cookie dressed up with a littled powdered sugar but with your first bite you know you are getting some special.  These cookies are flavored with cinnamon and ginger but it's not overwhelming. In addition to chocolate chips there are dried cranberries too.  You still know you are eating a chocolate chip cookie but the addition of cinnamon and ginger makes for a nice surprise and a lovely taste.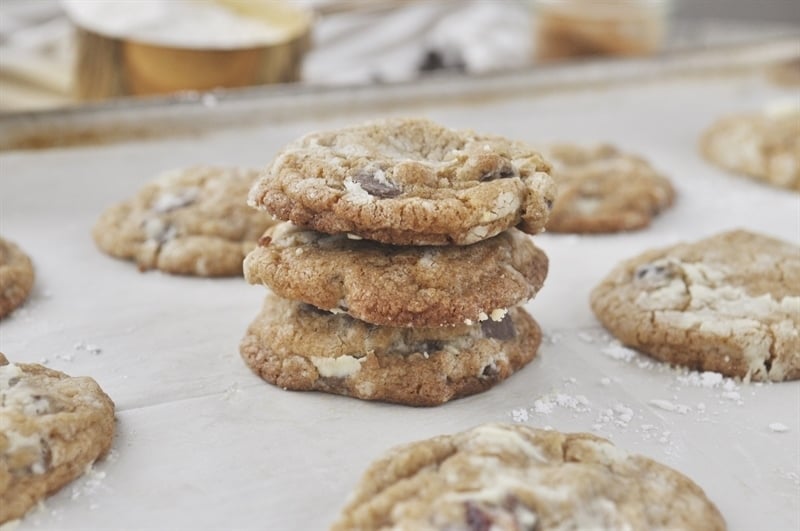 It is a fun twist on a traditional cookie and would make the perfect addition to your holiday baking.  It is a dressed up version of a family favorite.  The dough is rolled in powdered sugar before baking to make it extra fancy and taste even better.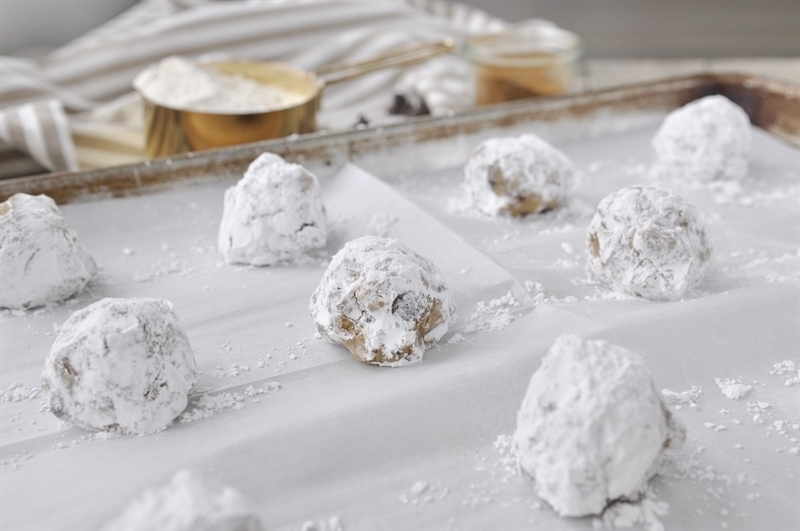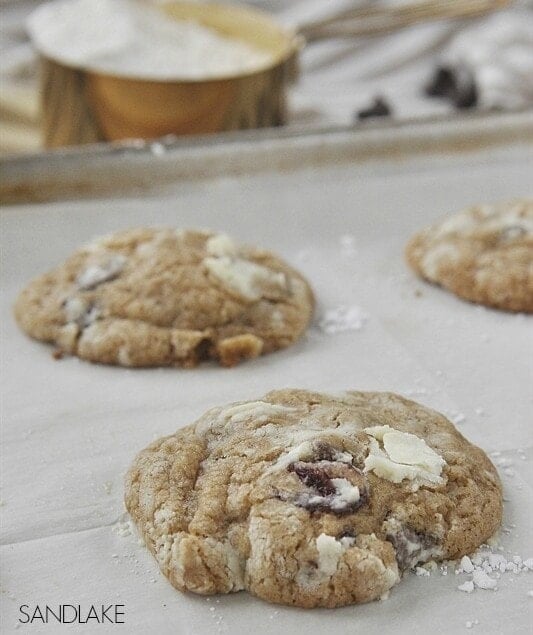 Sandlake Chocolate Chip Cookies
Ingredients
1 cup butter
1 1/2 cups brown sugar
1 eggs
2 cups flour
1 tsp. soda
1/2 Tbsp. cinnamon
1 tsp. ginger
1/2 tsp. salt
1 tsp. vanilla
1 cups nuts I don't like nuts in my cookies so leave them out
1 cups chocolate chips
1/2 cup craisinets
powdered sugar for rolling
Instructions
Cream sugar and butter.

Add eggs and vanilla.

Mix in dry ingredients.

Roll walnut size balls of dough in powdered sugar.

Bake at 375 for 10 minutes.