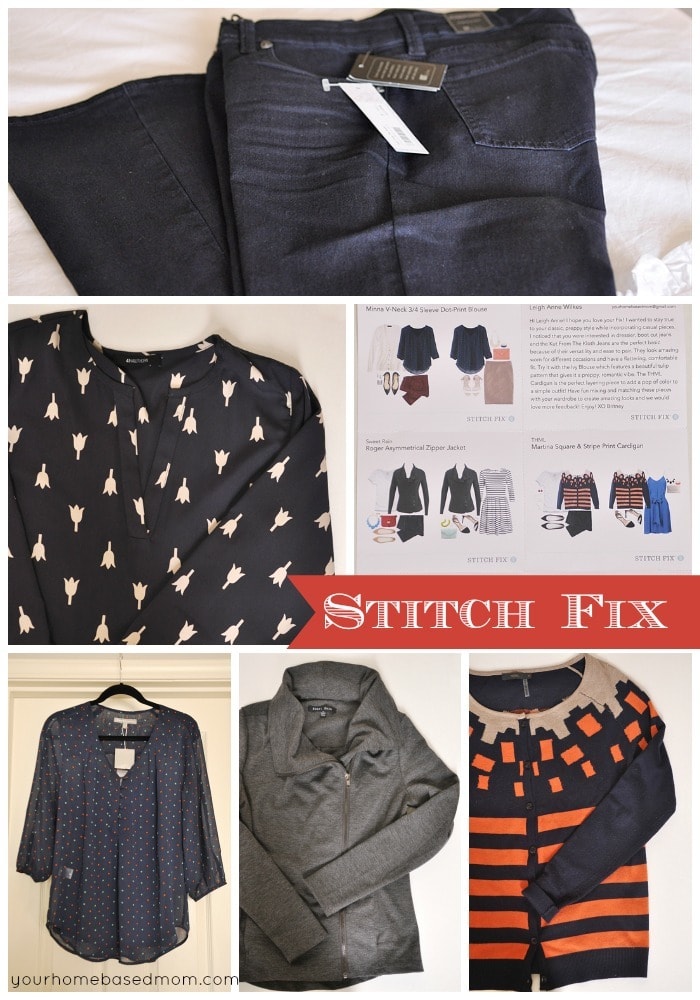 Back in August I shared with you my first Stitch Fix shipment.  For t hose of you not familiar with Stitch Fix it is a monthly subscription service that provides a personal stylist and an opportunity to get hand-selected women's fashion shipped free, straight to your door. You can then try them on in the privacy of your own home -risk-free. Keep what you love and send the rest back. A shipping bag is included, addressed and postage paid. You have three days to return it.  You can sign up to have a box come every month or just pick and choose the dates you want.  No contract, no obligation.
You're own personal stylist for FREE!
I have received a Stitch Fix shipment each month since August.  I have to say I get pretty excited when that box shows up at my door.  It's like Christmas – not sure what's in there but excited to find out!  I have never kept everything that comes in my box but usually keep 2- 3 items.  This last month I might have kept everything if it had all fit.  After doing it for six months now my personal stylist has gotten to know me and what I like.
The best part is you don't have to keep any of it if you don't want.  (You do pay a $20.00 stylist fee which is taken off of anything you purchase)
If you'd like to give it a try you can sign up using my referral link (I get some store credit).  I do recommend you try it for 2-3 months.  Don't expect for t hem to hit a homerun on every item the first time.   In the beginning I would receive 4 clothing items and one jewelry piece but I asked them not to send any jewelry for right now and send 5 clothing pieces.  Also if there is something specific you would like they will include that.  I have been looking for a pair of dark boot cut jeans so in my last shipment they included a pair.
So here are the items from my shipment last month:
Kut from the Kloth Giuliana Bootcut Jeans – I loved them but unfortunately they were too big so they WENT BACK.   I lost the sheet with all the prices on it but I remember these jeans being reasonably priced.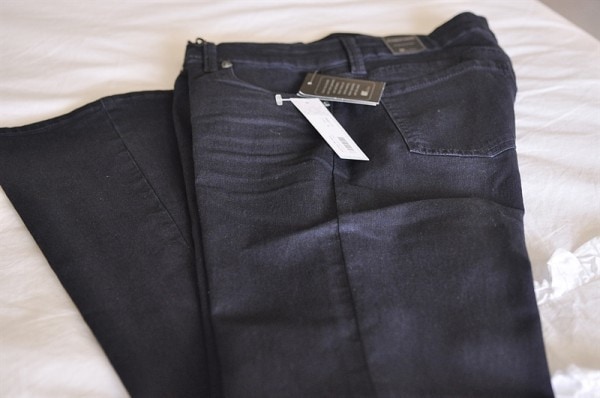 The second item was this darling Martina Square & Stripe Print Cardigan.  I am a cardigan collector and really liked this one and the price point was amazing – it was only $28.00 So I KEPT it!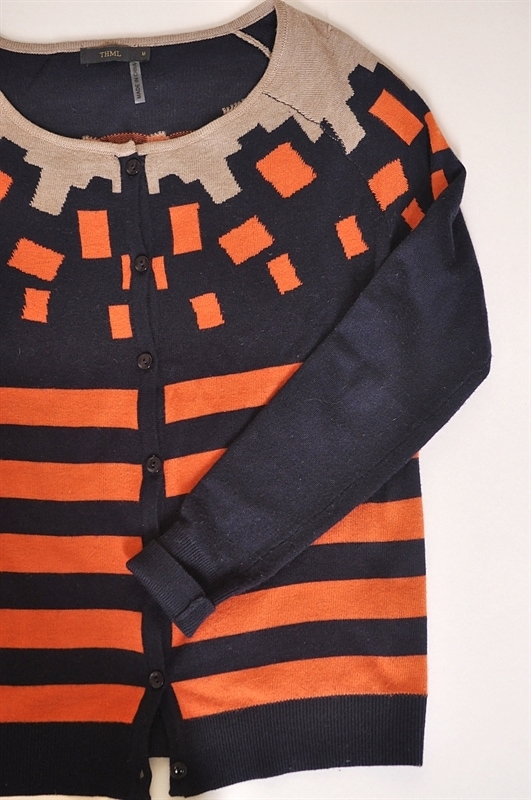 The third item was this Daniel Rainn Minna V-Neck 3/4 Sleeve Dot-Print Blouse which was quite lovely but they included two navy shirts in this shipment  and I decided to keep the other one so this one WENT BACK.  It was also a little too flowy for my smaller frame.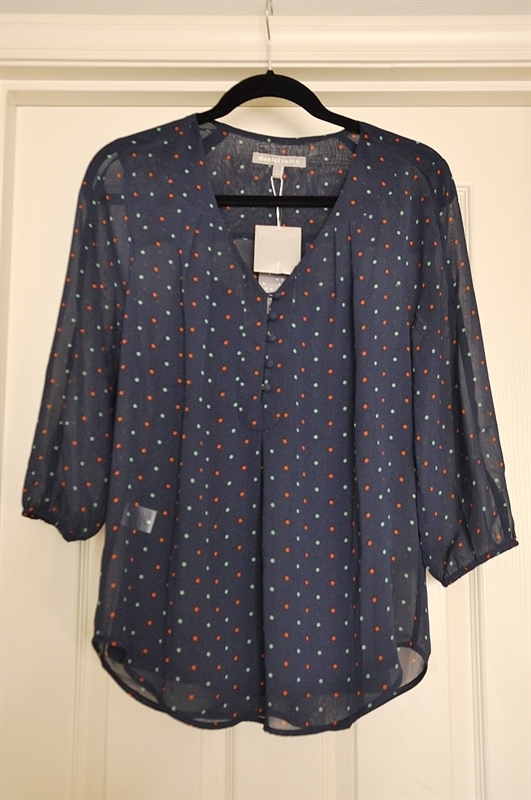 This is the navy top I decided to KEEP.   I loved the tulip pattern on this 41 Hawthorn Ivy Tulip Print Tab Sleeve Blouse.  The shirt is a little long on me but it looks great tucked into a pencil skirt or worn with a skinny belt over jeans.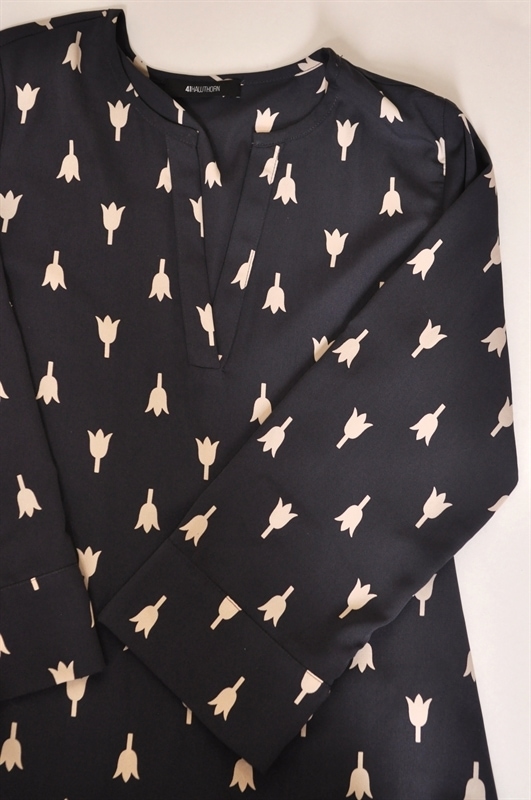 The last item was my favorite item!  I KEPT it of course.  I love, love this Sweet Rain Roger Asymmetrical Zipper Jacket.  I loved the charcoal grey color and the asymmetrical line of it.  I wore it the day after I got it and it is so comfy!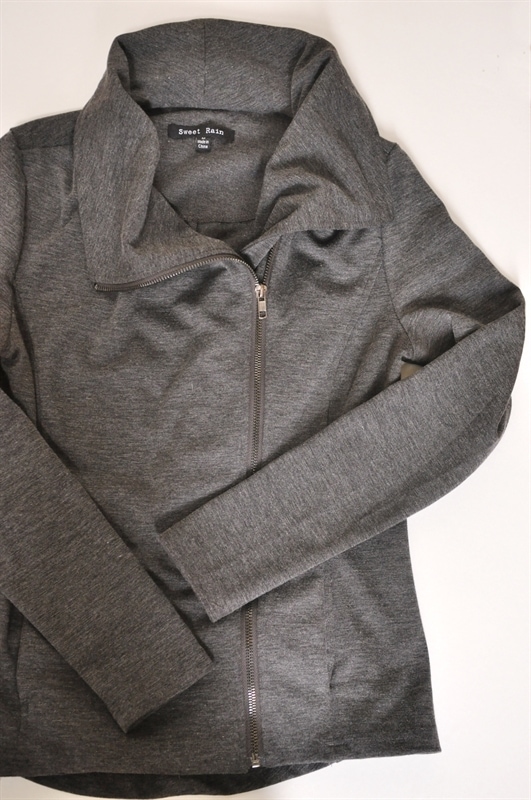 It looks great with black pants, jeggings, jeans and even over a dress or with a skirt.  If you  need help figuring out what to wear your Stitch Fix items with they always include a style guide which shows you different ways to accessorize and style your pieces.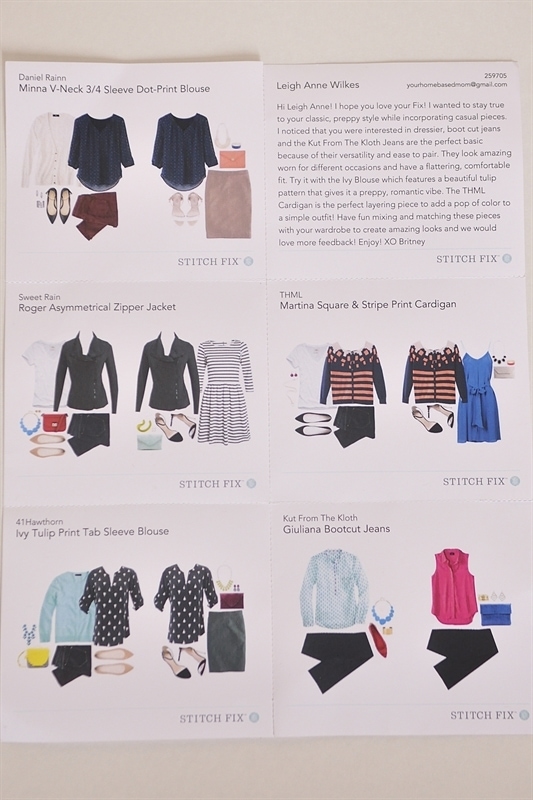 If you have any questions just ask away in the comment section.
I was not compensated for this post but if you decide to use Stitch Fix and use the link I have provided I am given credit towards my next order.
Enjoy!
Leigh Anne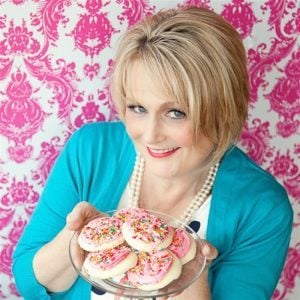 You can also visit me on Facebook, Pinterest, Twitter,  Instagram
and Google+