For me, the biggest hurdle to cooking dinner every night is deciding what to make.  Night after night of having to make the decision of what we are going to eat and answering the question, "What's for Dinner?" gets old after 37 years!  But with these handy meal planning tips, you will always have an answer to that question!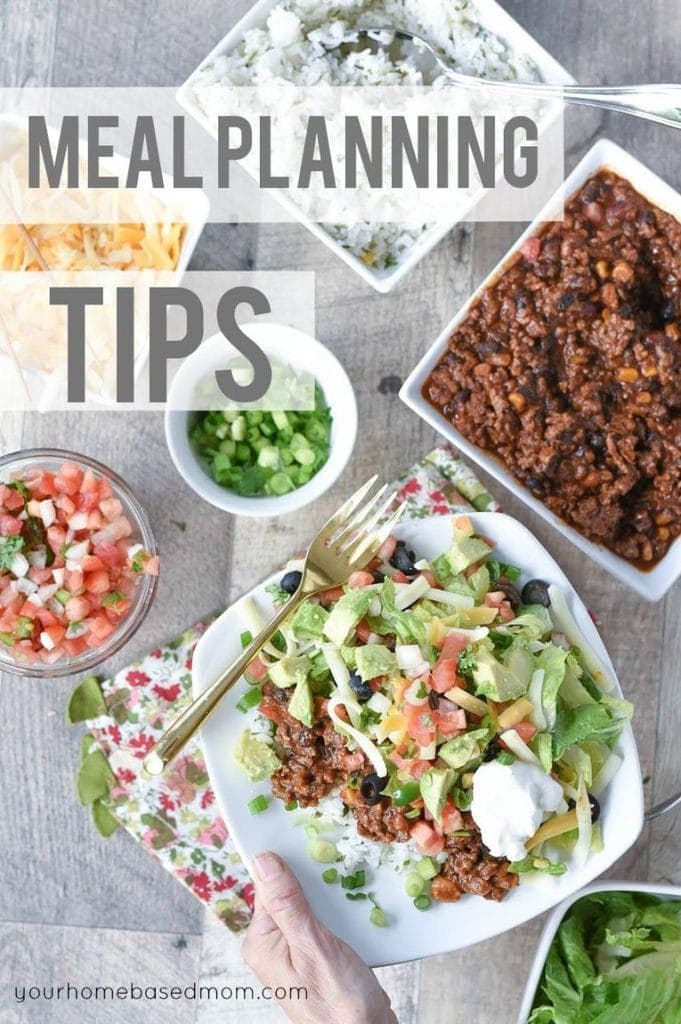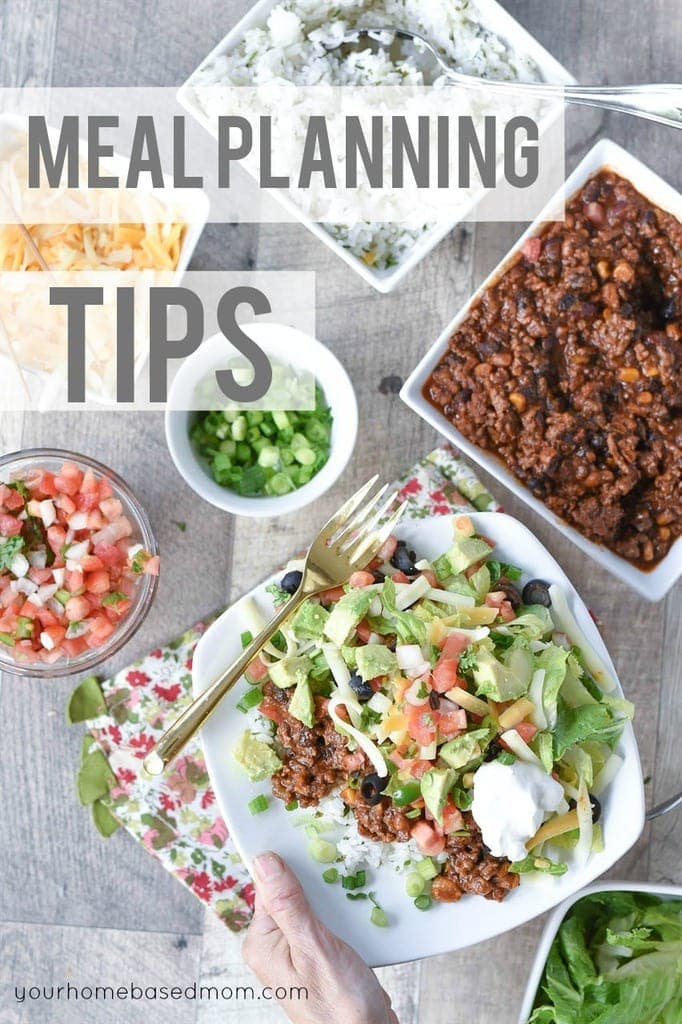 Why Meal Plan?
Meal Planning is asking the question "What's for Dinner?" once for the whole week!!
When all the kids were home I would make them all pick a night of the week and decide what we were having for dinner. I am happy to cook it if someone just tells me what to cook. I should have taken it one step further and made them cook dinner that night too!
The easiest way I have found over the years that has helped me get dinner on the table most nights is to put together an easy and delicious menu plan using theme nights. Years ago a friend shared this idea with me and I loved it. It is doable, it is fun and it is easy. My friend had her own list of theme nights that I changed up a bit and came up with my own theme nights.
If you haven't signed up for my weekly email be sure and do so! Just scroll down to the bottom of this post to sign up or use the signup box in my sidebar.
You will notice on my weekly meal plan that I don't plan anything for Saturday night. I'm a firm believer in taking one night off a week from cooking. This might be a night when you eat out, enjoy leftovers from the week or have what we use to call a Yo Yo night – You're On Your Own! Having a well stocked pantry will ensure that there is always something to eat. And there is always cold cereal!
Best Meal Planning Tips:
Pick one day a week to sit down and plan out the meals for the week. I do this on Sunday evening (my weekly newsletter meal plan arrive in your email each Sunday).
Use my meal plan as a guide, you don't have to use it in its entirety. If there are meals you know you're family won't like, skip them and insert some of your old family favorites. Get your family's input and help. They will be much more excited about eating food they picked out and helped plan.
Shop your pantry first and then make a list of ingredients you will need to pick up at the store. You can find my tips and list for a well stocked pantry here.
Prep as much food as you can as soon as you bring it home for the store. Chop up the veggies you will need, wash lettuce, brown meats, cook chicken and shred, marinate your meat and freeze. Do anything you can that will help make meal prep easier and quicker.
Post your menu plan where the family can see it. It will cut down on the "What's for Dinner?" questions!
Be flexible. Despite your hard work and efforts there will be nights when what you have planned for dinner just doesn't happen. That's o.k., making a last minute run through the drive through, or serving cold cereal for dinner happens to all of us! I can tell you from personal experience, we all survive and they still grow up healthy and strong!
Meals don't have to be entirely home cooked. A rotisserie chicken or a take and bake pizza from the store served along side a homemade salad is a perfect dinner solution. The important thing is that you eat it together.
Theme Night Meal Plan:
Having pre-determined themes cuts way down on the amount of time you have to spend thinking about what you're going to make for dinner. If it's "Taco Tuesday," you know you're making some kind of tacos. Easy, right!?
If following a meal plan with specific recipes is too confining for you, just pick out 6-7 theme night ideas and go with that each week.
Also, if you'd rather do your slow cooker meal on Thursday, just switch it around. My Meal Plan is a suggestion, not a hard and fast rule.
Here are the theme nights I use:
Monday – Slow Cooker/Instant Pot
Tuesday – Mexican
Wednesday – Italian (pasta and pizza)
Thursday – Breakfast/Vegetarian/ Fish
Friday – Soup/Salad/Grill (Soups in Winter/Fall and Salads/Grill in Summer/Spring)
Saturday – Leftovers, dinner out or YO YO night
Sunday – Comfort Food/Family Favorites
Having theme nights makes the decision process easier because you don't have to make as many decisions. Fewer decisions equals less stress!
If you haven't signed up for my weekly email be sure and do so!  Just scroll down to the bottom of this post to sign up or use the signup box in my sidebar.