These  Monster Caramel Apples are fun to make and too much fun to eat!  Serve these Halloween caramel apples to your guests or let the kids have fun making their own!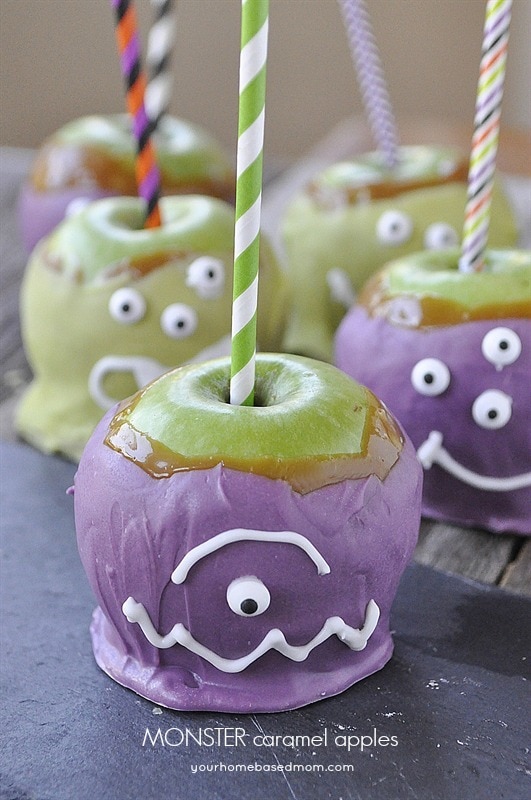 Halloween Caramel Apples
Fall is the best time for enjoying caramel apples.  And there is nothing more fun than making Halloween caramel apples to enjoy!  I made these Monster Caramel Apples for a few of my favorite little goblins!  These would be a fun treat to serve at a Halloween party or a great Halloween activity to keep excited little hands busy before they head out trick-or-treating.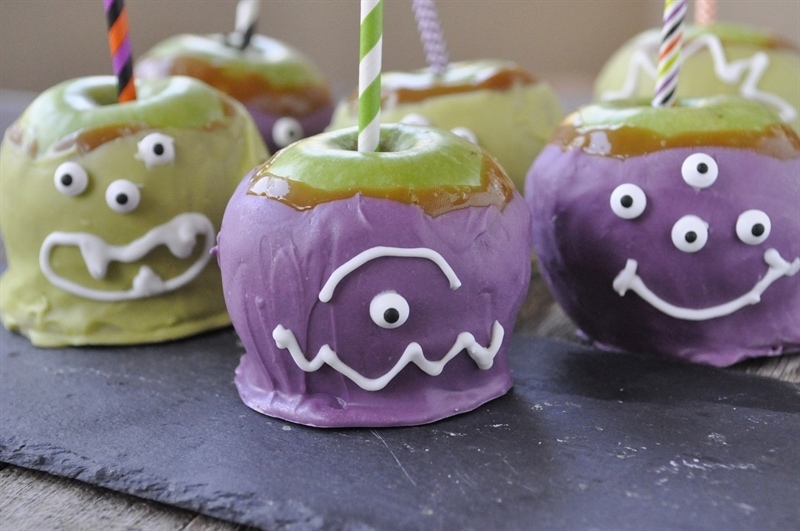 Monster Caramel Apples
I used my best caramel apple dipping tips to make these cute Monster caramel apples!  
What to Dip Caramel Apples In.
My favorite caramel to use is Peter's Caramel. The best way to melt it is in the slow cooker.  And with the slow cooker you can keep the caramel at the perfect temperature for dipping lots of apples!
If you prefer homemade caramel you can use this recipe.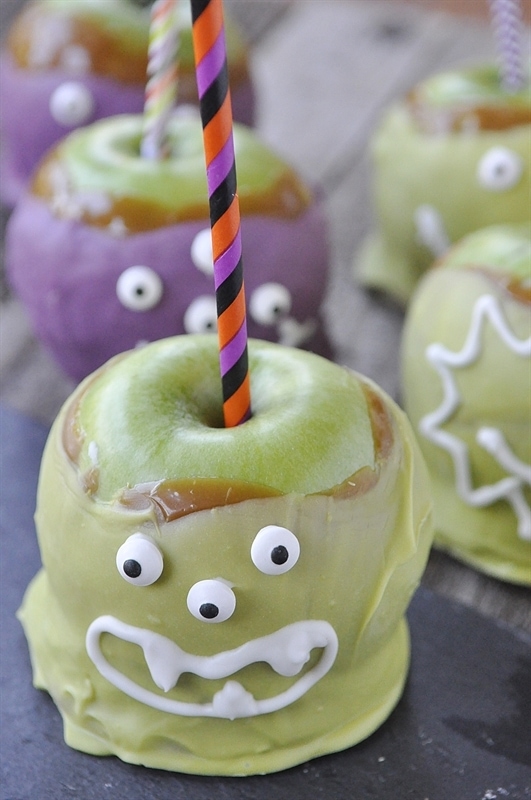 For the colored candy coating I used Wilton Melts which I love! I keep a stash of all the colors on hand.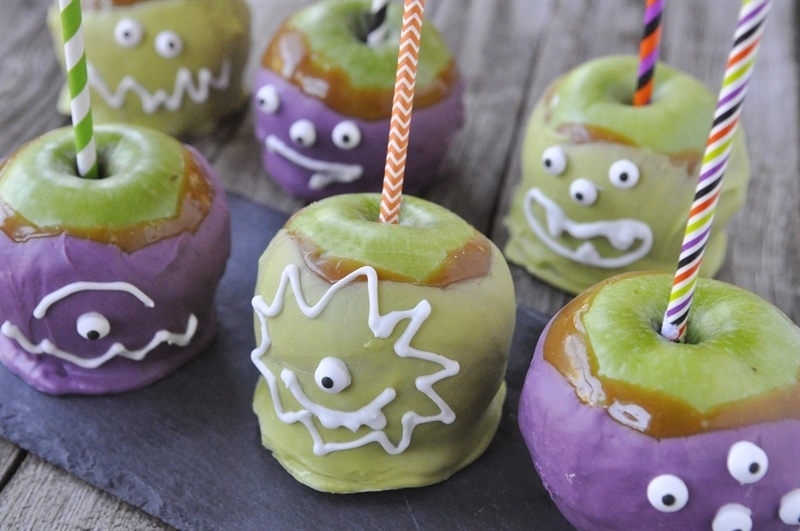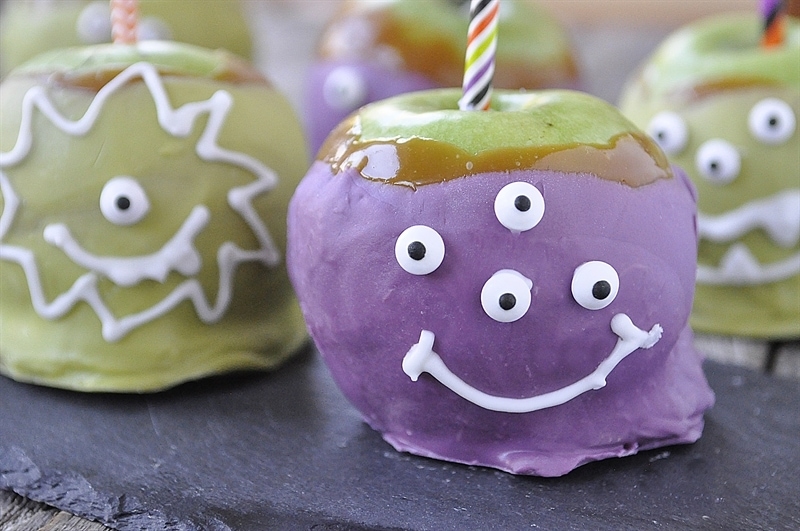 And for the Monster faces, I used royal icing because it sets up nice and hard.  You can buy meringue powder and just add water to it or you can make your own with this royal icing recipe.  It's easy!
For the eyes I purchased Googly Eyes because I was a bit short on time but you can totally make your own using the royal icing. I show you how to make your own edible googly eyes here. Just use some of the royal icing to glue the eyes to the apple.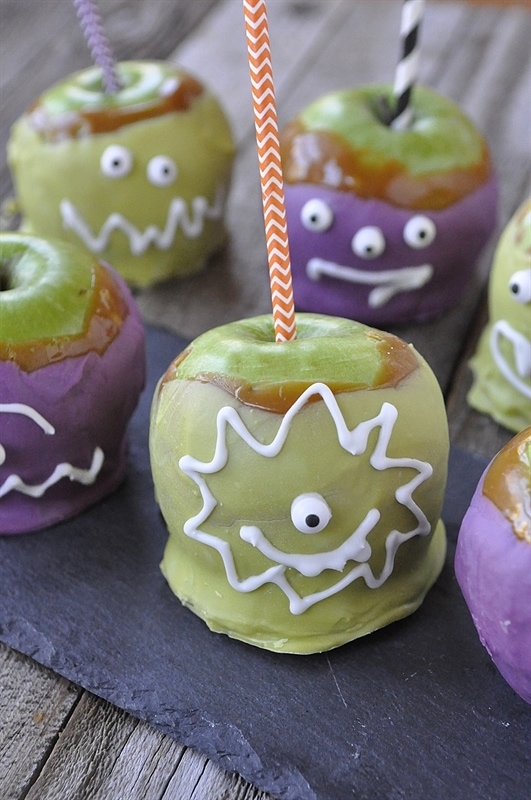 The kids will have as much fun making them as eating them! I prefer to use an apple slicer to slice my caramel apple up before eating!
See my post here for all the supplies and directions.