Create a light and fluffy gluten free pancake with this recipe. So good that no one will know they are gluten free!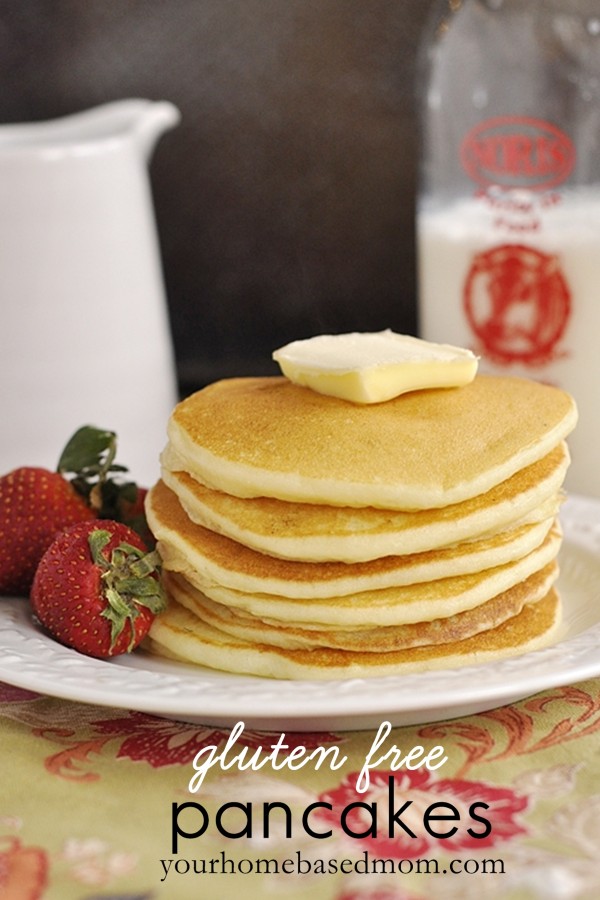 Gluten Free Week continues…
If you have to be gluten free Portland is a great city to live. There are lots of grocery stores, bakeries and restaurants that cater to gluten free eating. I'm going to share a few new gluten free bakeries we discovered here on the blog this weekend.
I always look at cooking for my gluten free girl, Cali, as a challenge. I want to try and recreate family favorites so that she can eat them too. I did a lot of experimenting while she was home. Most of the experiments were a success! One of them was gluten free pancakes.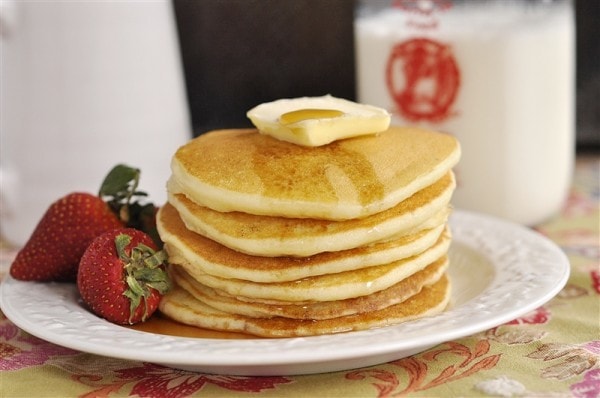 Bisquick makes a decent gluten free pancake mix but I wanted to try and create a nice light and fluffy pancake from scratch. The problem I have found with gluten free flours is they tend to be heavier than regular flour and the texture can be a bit off.
After a couple of tries we found a gluten free pancake recipe that was a hit! This recipe used a combination of gluten free flours, eggs, oil, vanilla and milk. I used goats milk because Cali can't have cow's milk but you could use any type of milk. We also cook with almond milk a lot.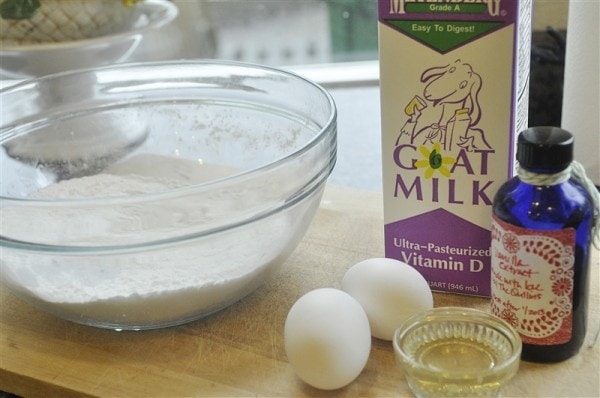 Add enough milk to get a nice smooth, pouring consistency. You don't want it too thin so that the pancakes run all over the place!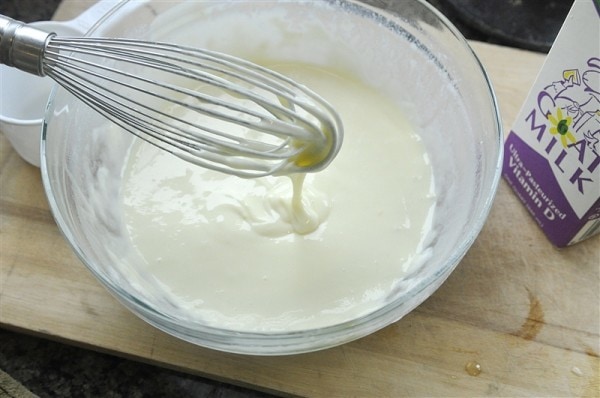 I have always used an ice cream scoop for my pancakes. It comes in really handy for cupcakes too – just the right size!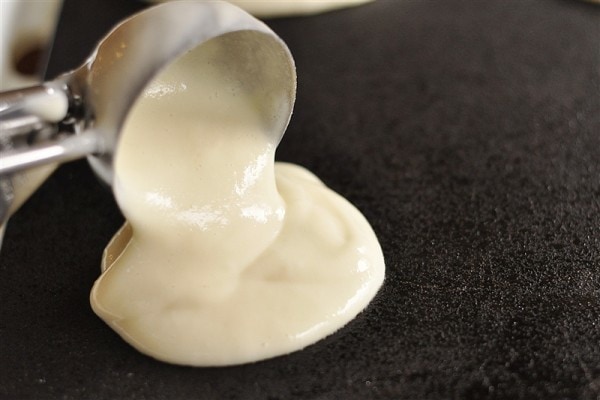 Be sure your griddle is hot. I always throw a little water on it and if it sizzles, it's ready. I also sprayed it with some cooking spray.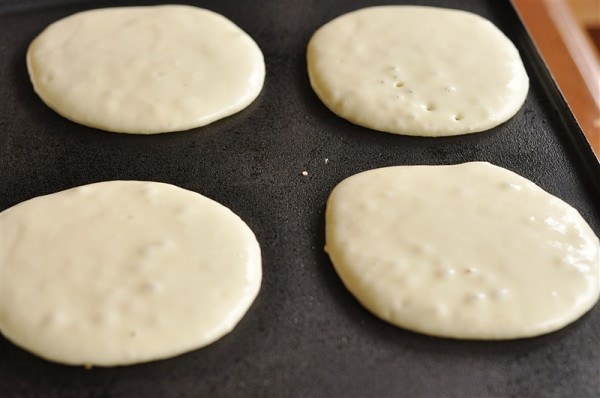 Next, wait until a lot of little bubbles form on the top of the pancake and look like this.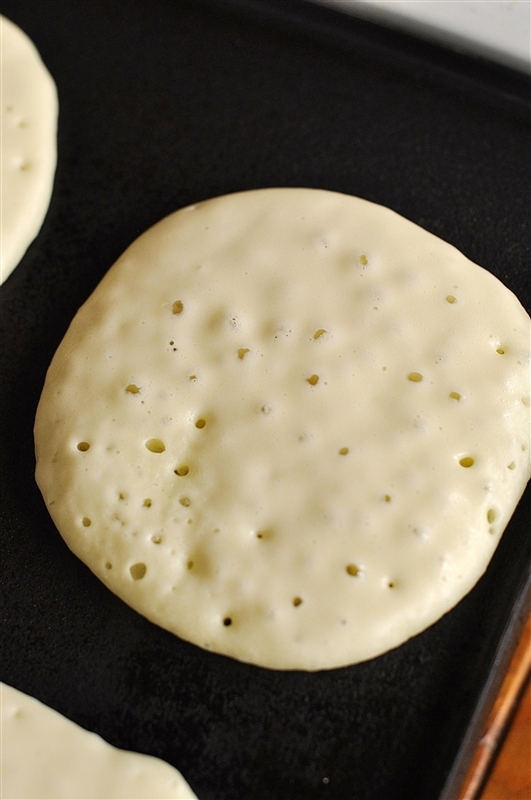 All those little bubbles means it is ready to flip. If you flip them too soon, you'll end up with a mess all over your griddle! Nice and perfectly golden brown! After you flip them you may be tempted to press down on them with your spatula – don't! Let them be all fluffy and puffy!!!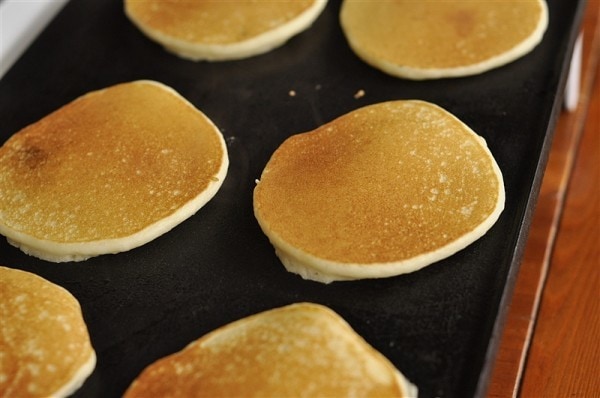 After they finish cooking on the second side they are ready to eat! Pile them up and pour on the syrup.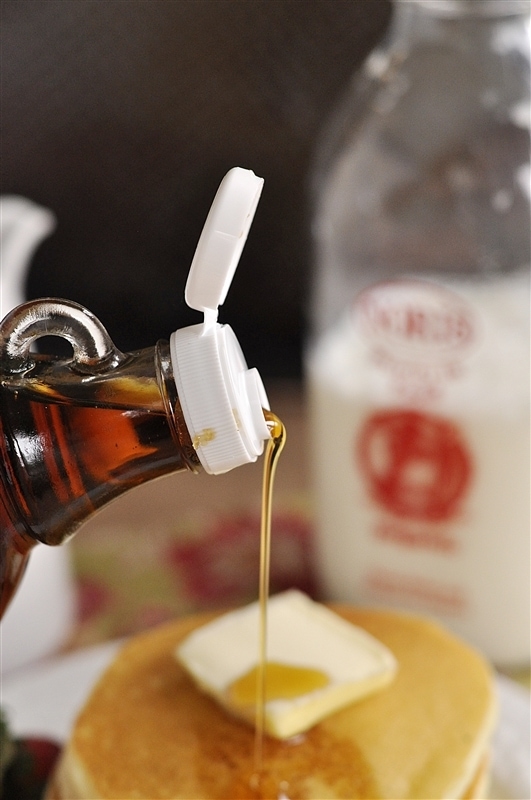 Then take a bite and enjoy! Nice and light and fluffy. Just like a pancake should be.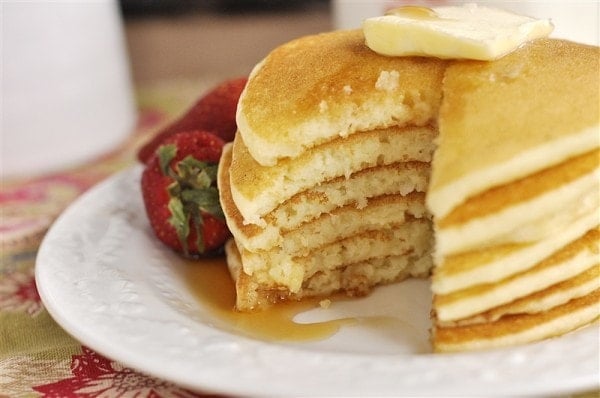 For some other gluten free goodness check out these recipes: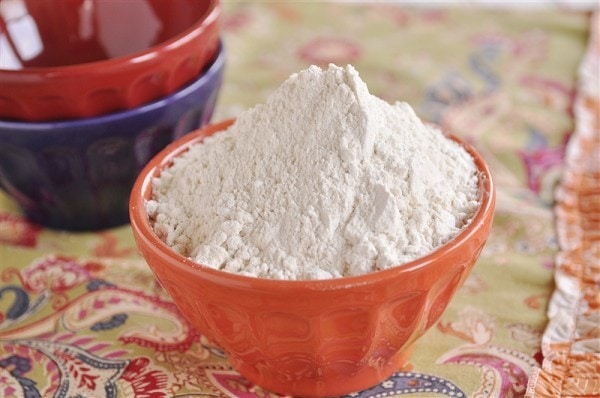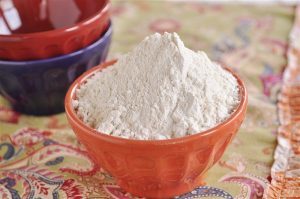 Gluten Free Chocolate Chip Cookies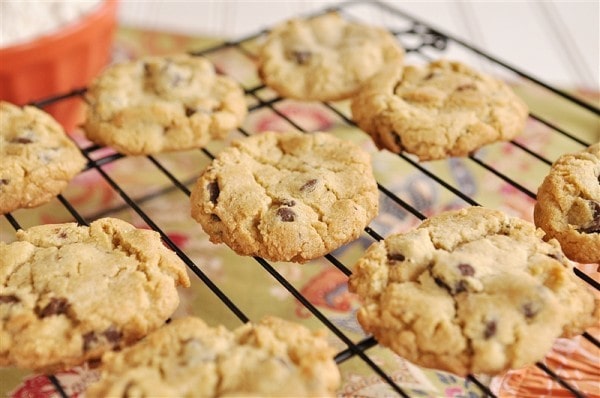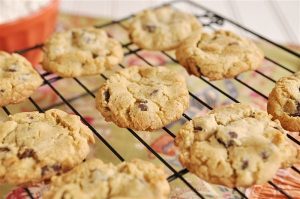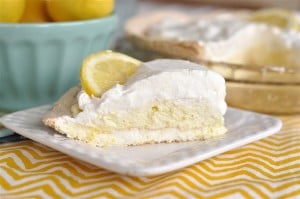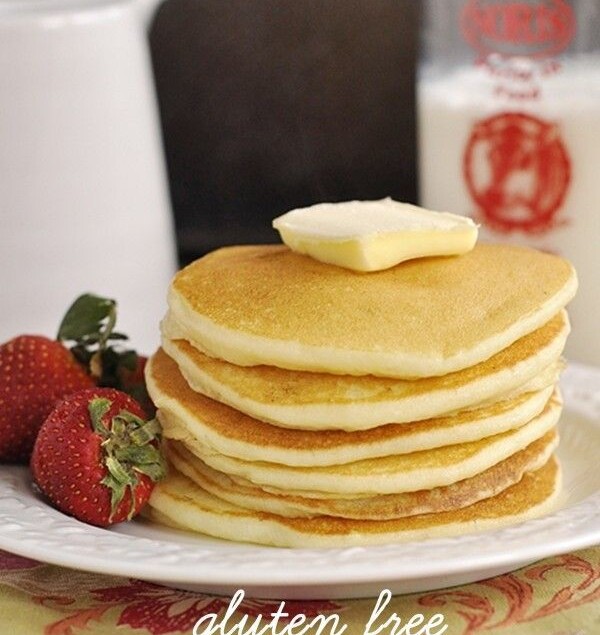 Gluten Free Pancakes
Light and fluffy gluten free pancakes.
Ingredients
1 C rice flour
3 Tbsp tapioca flour
1/3 C potato starch
2 tsp sugar
1 1/2 tsp baking powder
1/2 tsp baking soda
1/2 tsp salt
1/2 tsp xanthan gum
2 eggs
3 Tbsp canola oil
1 tsp vanilla
2 C almond milk or milk of choice
Instructions
In a bowl mix together all dry ingredients.

Add in eggs, milk, vanilla and oil and blend until only a few lumps remain. Start with 1 1/2 cups of milk and add more if needed.

Heat skillet and spray with cooking spray.

Spoon on batter and cook until pancakes begin to bubble.

Flip and continue cooking until golden brown.
Nutrition Facts:
Calories: 369kcal (18%) Carbohydrates: 52g (17%) Protein: 7g (14%) Fat: 15g (23%) Saturated Fat: 2g (13%) Cholesterol: 82mg (27%) Sodium: 641mg (28%) Potassium: 346mg (10%) Fiber: 2g (8%) Sugar: 3g (3%) Vitamin A: 119IU (2%) Vitamin C: 1mg (1%) Calcium: 240mg (24%) Iron: 1mg (6%)
* Disclaimer: All nutrition information are estimates only. Read full disclosure here.
Recipe adapted from allrecipes