Today I am going to give you a quick little tour of my Quick & Easy Easter Decor 2013.
Easter snuck up on me a bit. I realized this weekend that if I was going to decorate for Easter I better do it soon as there were only two weeks before the day. I think I had my Valentine Decor out for two months – I put it out about a month before and then didn't get around to taking it down for another month. Easter is getting a little cheated this year.
But I will enjoy it for the amount of time it is up!
I am a big fan of Minerva Teichert's artwork and last year I purchased her Lost Sheep print and had it framed. I enjoy it all year but for Easter it gets displayed front and center in the entry way. Since last Easter I have been searching for some little lambs to put in front of the print and I finally found them last month!!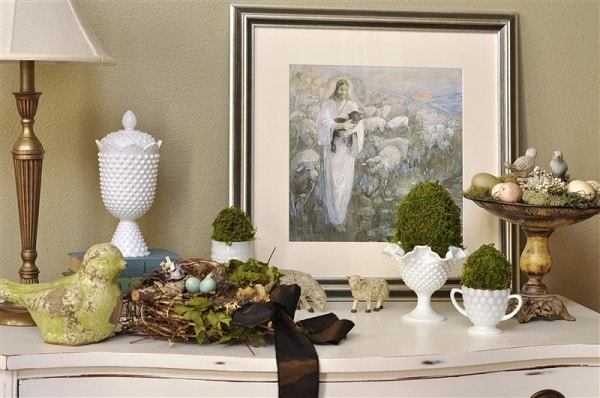 I love using part of my milk glass collection in my decor. It helps me justify collecting it too! You already got a sneak peek at my moss covered eggs yesterday. You can check out the tutorial for DIY Moss Covered Eggs here.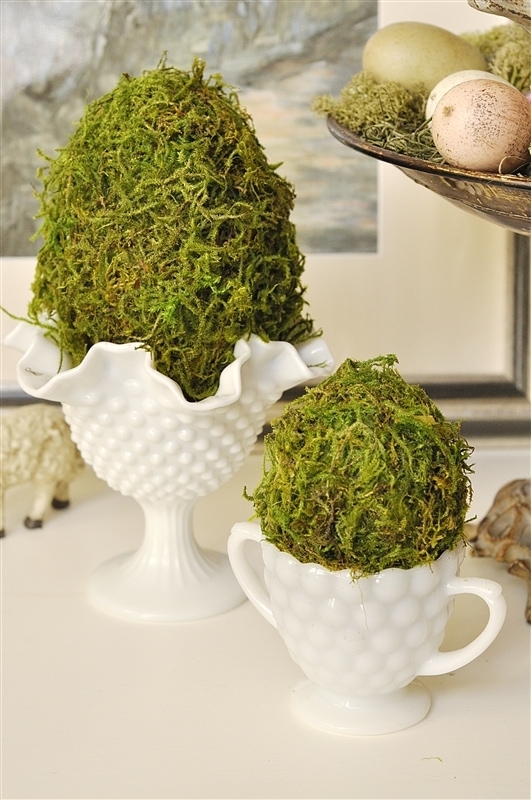 Love a pretty bird's nest.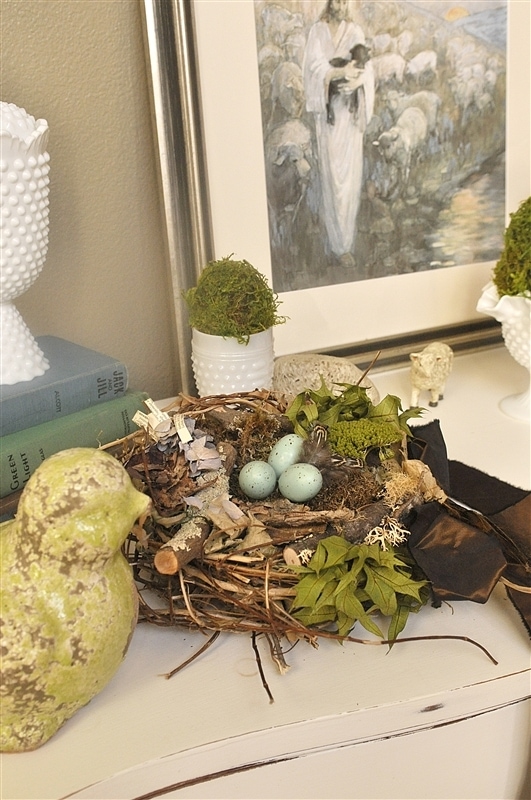 In my family room I have a little colony of bunnies I have collected over the years.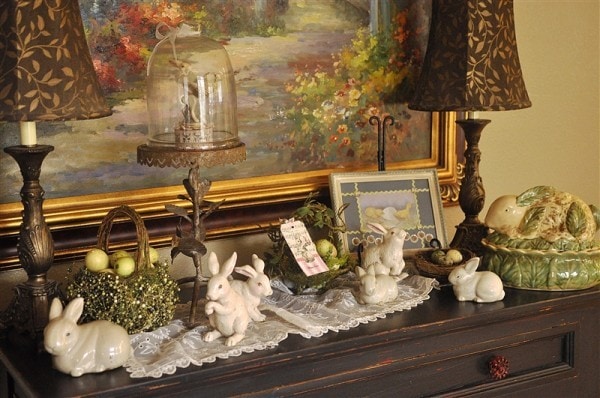 On my mantel in the family room I have a pretty new printable that I got from Kiki & Company.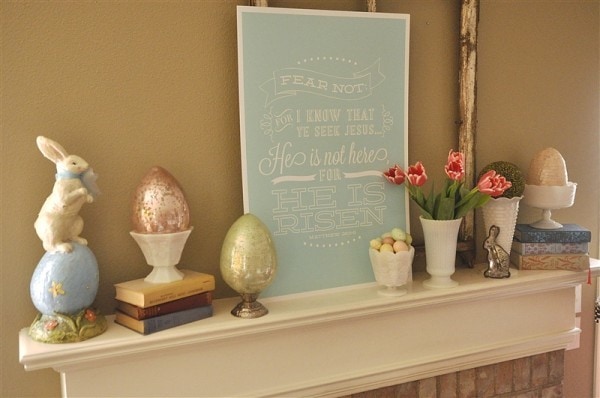 She has it in several pretty Eastery colors as well as black and white. Mine is 20 x 30 and I had it printed at Costco on posterboard. Love it!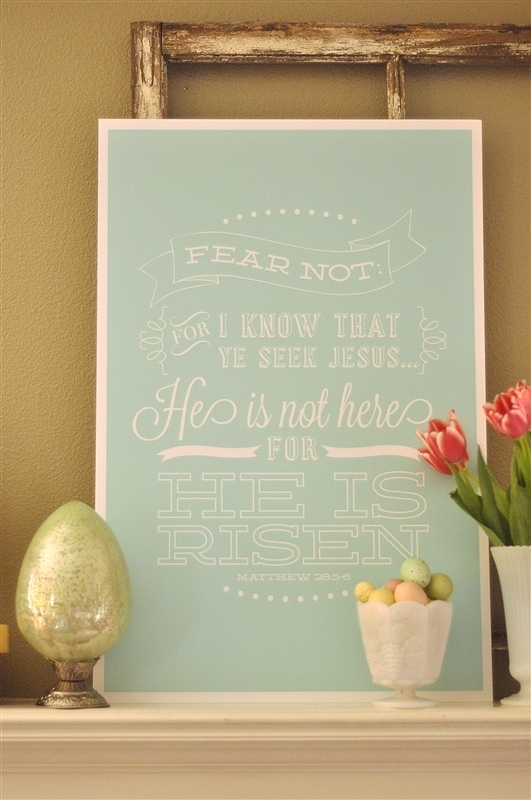 Of course a vase of tulips is a required part of the Easter decor.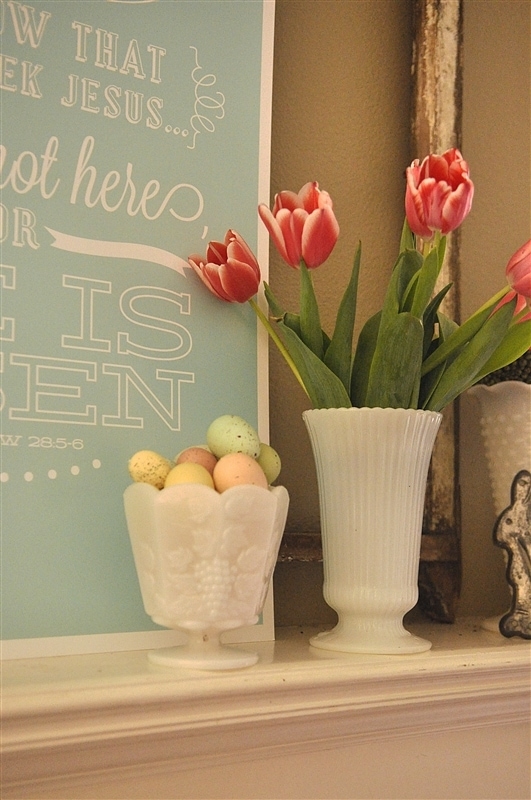 On my kitchen table I created a pretty little vignette with a cake stand, some mason jars full of eggs and some more tulips. Added another little moss covered egg too.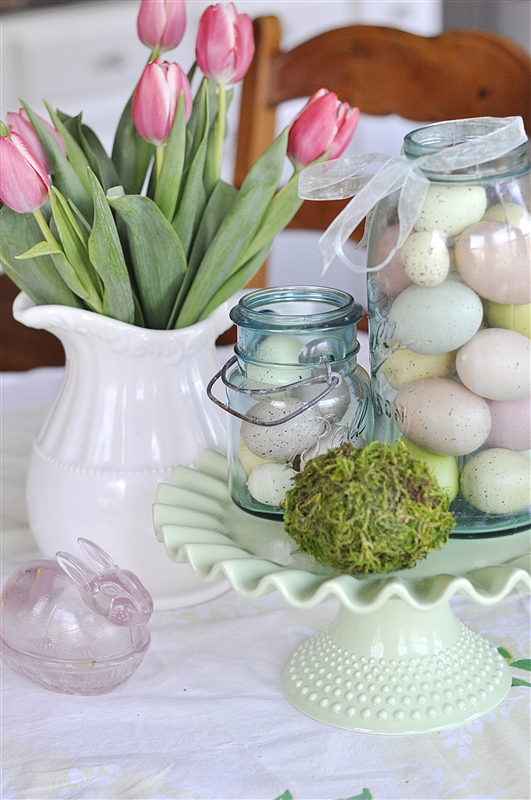 Do you decorate for Easter?