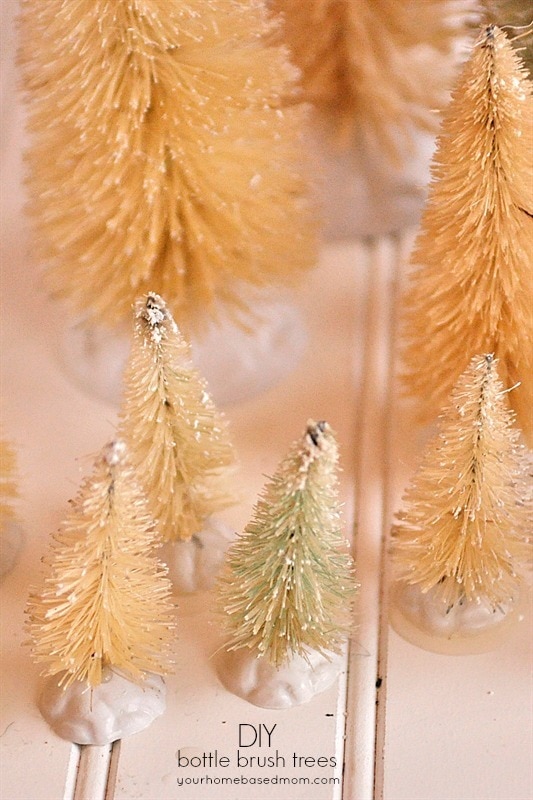 So I have fallen in love with bottle brush trees.  I have started collecting them the last few years.  Picking them up here and there and adding to my collection.
But I wanted more.
I was having a hard time finding anything but the dark green ones they sell by the bagful to use with your Christmas village.  So I bought a bag of those for $10.00 as they were 50% off at Michaels and decided to try some DIY Bottle Brush Christmas Trees.
I didn't want dark green trees though.  I wanted more of a vintage look to the trees so a friend told me you could bleach them so I decided to give it a try.  Guess what?!  It works!!!
I put together a mixture of 80%bleach and 20%water in a bowl.  I then added in the trees and waited.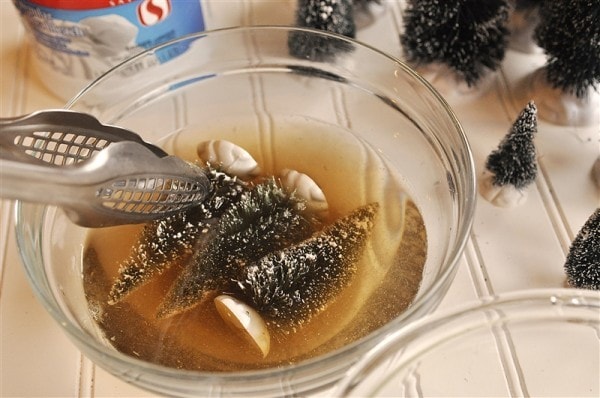 Let them sit for several minutes and they will magically turn into this!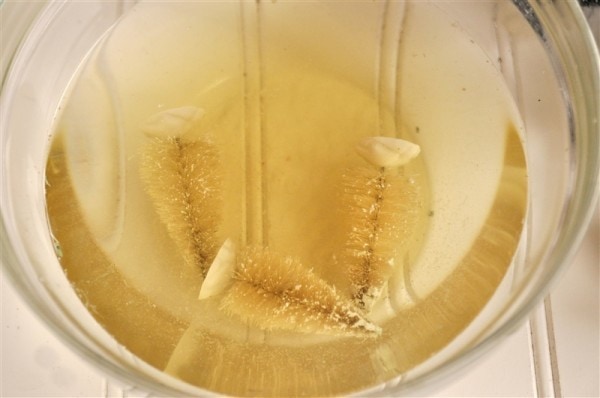 Use your metal tongs to remove them from the bleach and then rinse under water.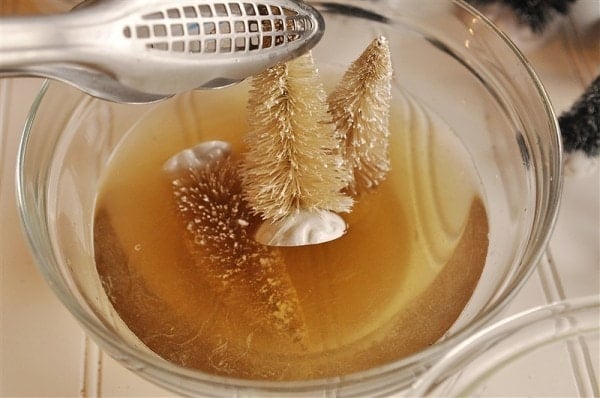 You can pull them out before they turn totally white if you like.  I did that on a few of them.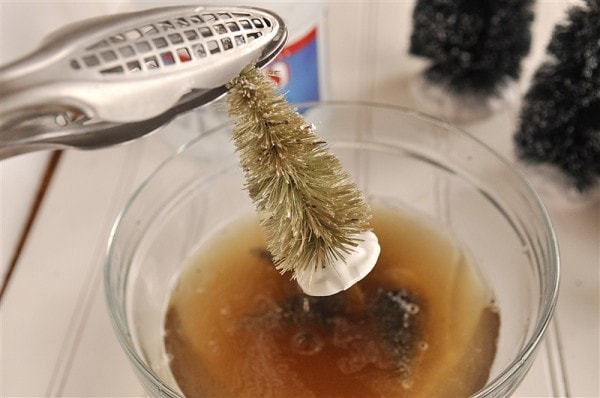 Your bleach mixture will get dirty and sludgie as you go.  If you are doing a lot you may need to change your mixture out part way through.  The dirtier the mixture gets the longer it will take for the trees to bleach out.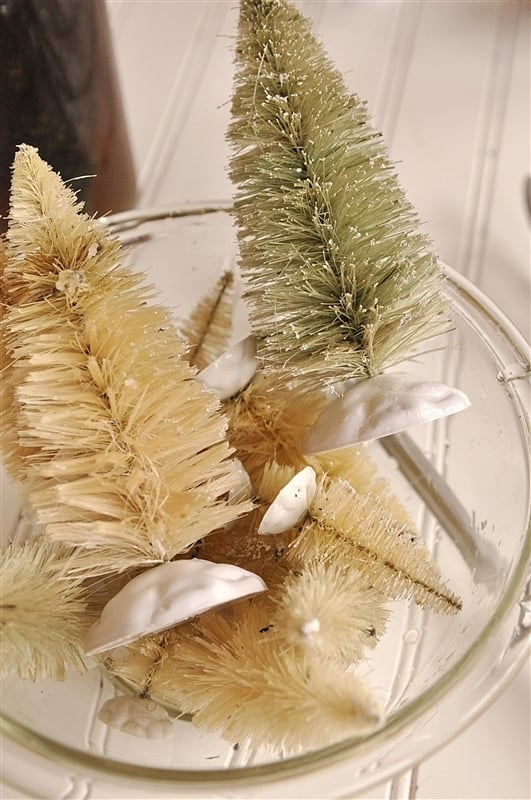 For the bigger trees you may have to get creative with your container.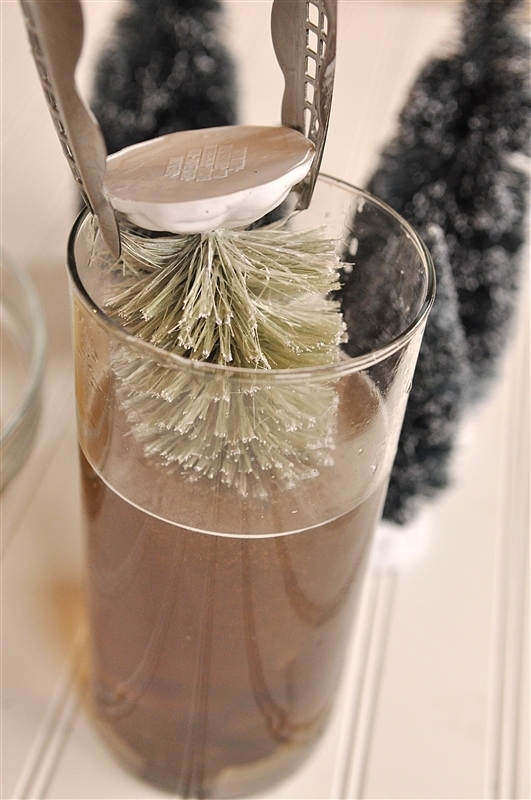 I love my little forest of bottle brush trees.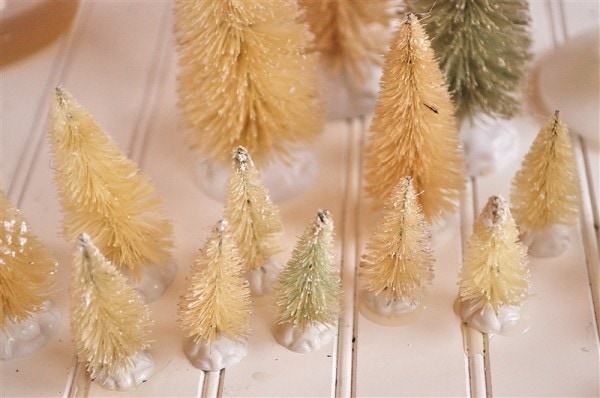 I love the vintagey look of the creamy white trees but if you want a more colorful forest get out some spray paint and paint away or even use Rit dye.  You even add little beads or jewels to them to dress them up.
I decided to use them to dress up my mantel in the family room.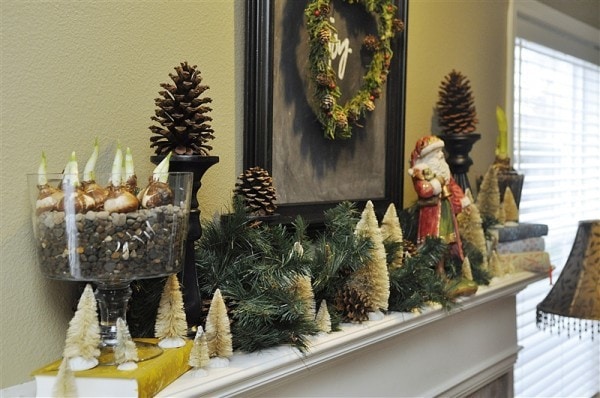 Let's just say the lighting is less than favorable in my family room even on a sunny day so please excuse the mediocre photos.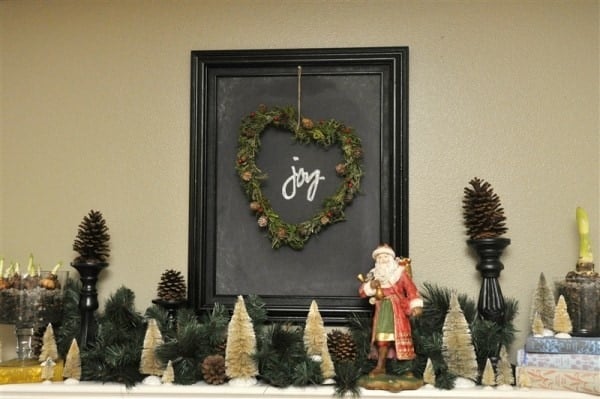 I love my little forest.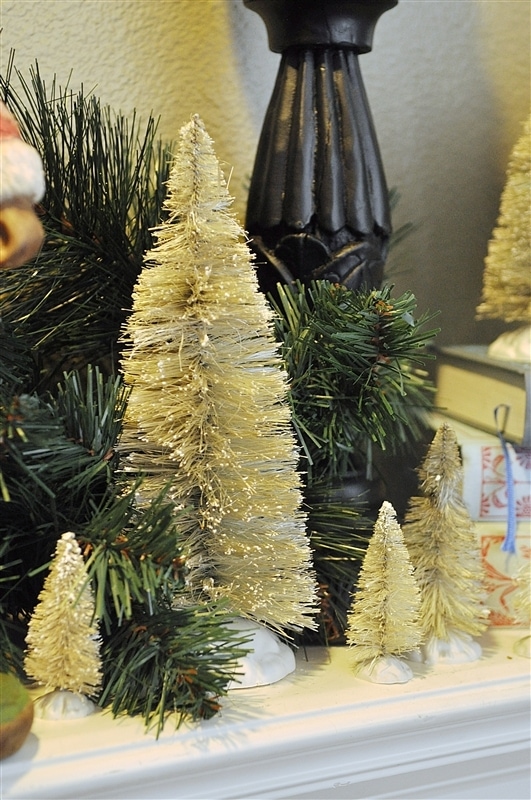 I can't wait until my paperwhites and hyacinth bulbs fill in the space on both ends of my mantel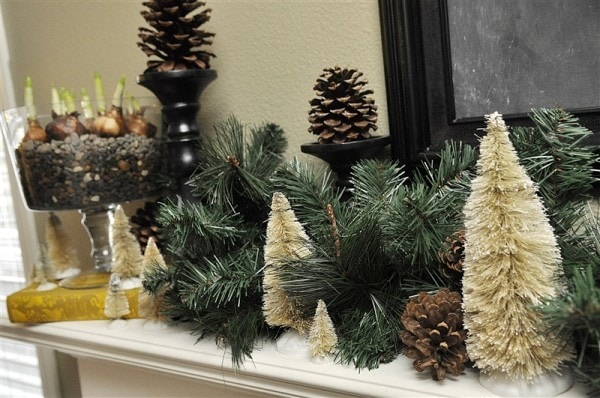 Also, loving my new joy frame!  Thanks to Pinterest for that one.  I found the cute heart shaped wreath at Cost Plus World Market!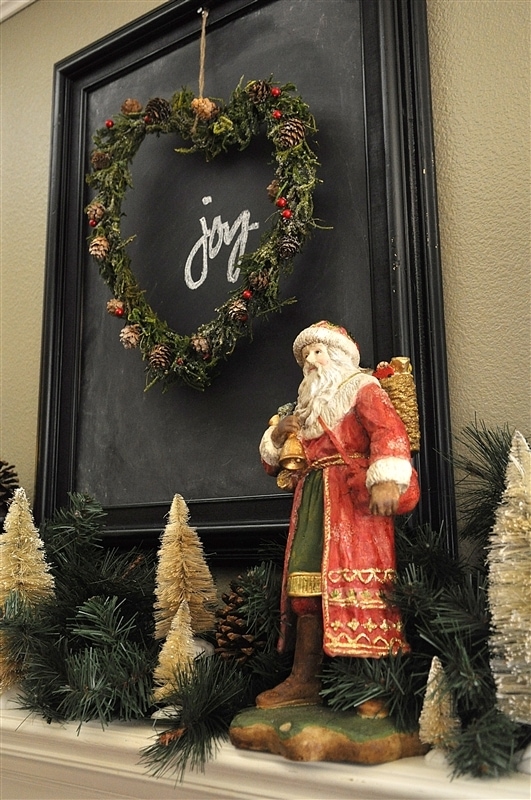 I got a little sidelined with my holiday decorating due to Jim's emergency eye surgery and decorating for the church Christmas party this week but I'll be back the first of next week with a complete tour of my holiday decor for you!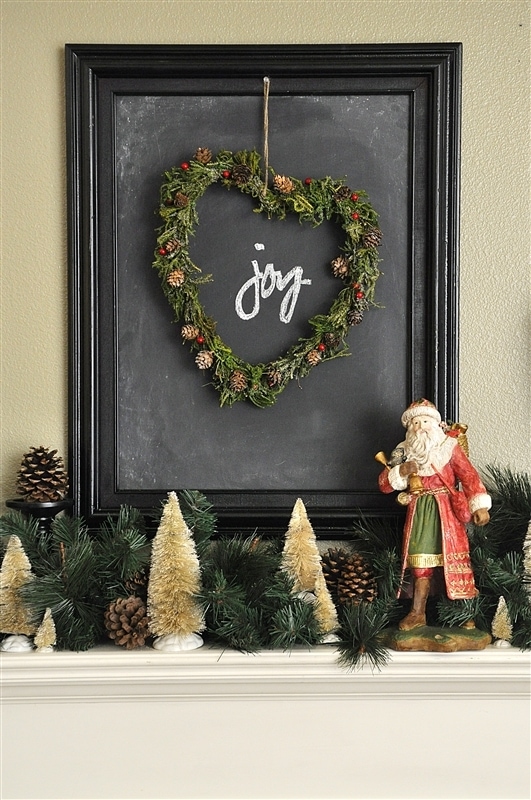 Enjoy!
Leigh Anne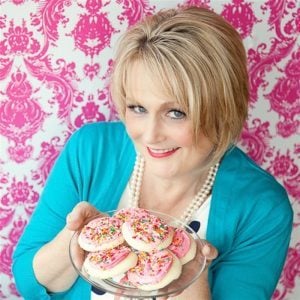 You can also visit me on Facebook, Pinterest, Twitter or Instagram.