My 2016 Book List – all the books I read this year.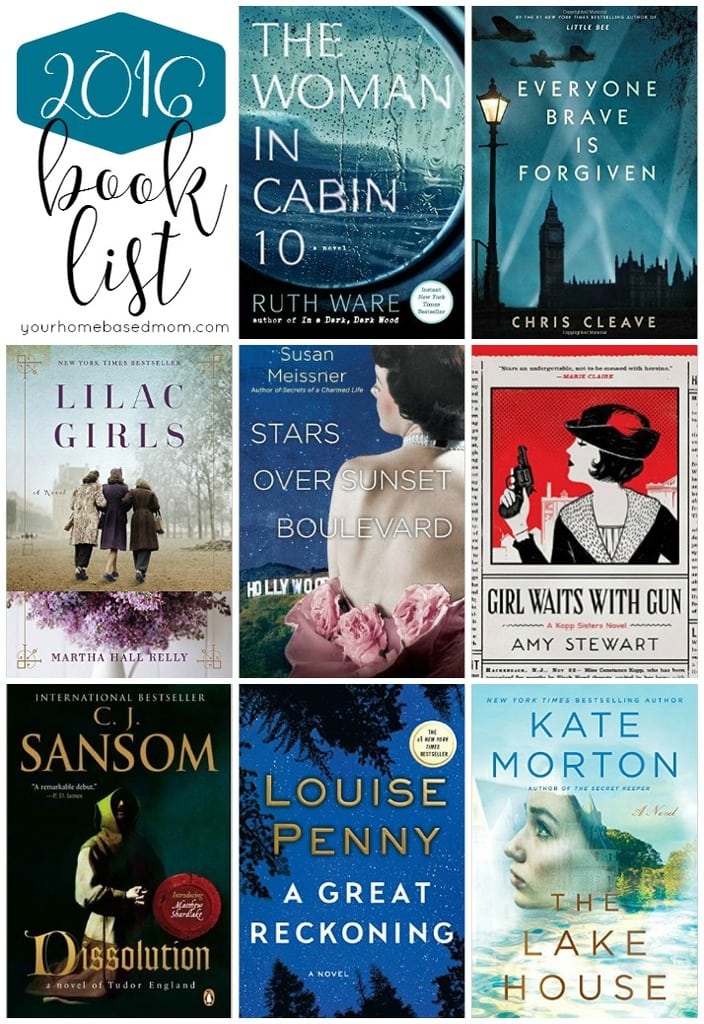 2016 Book List
Total Books Read:  33
I love putting this book list together each year.  It is like revisiting old friends as I review over the list of all the books I have read the past year.  This year there weren't as many books as in past years but there were some good ones.  My love affair with Inspector Armand Gamache continued and it was fitting that the last book I read this year was Louise Penny's newest book, and hopefully not last book, in this series.  Two of my favorite authors for the year were Susan Meissner and JC Sansom.  Both authors write historical fiction but are very different in topic and era.
Each year I like to pick a Favorite Read, my number one pick from my book list, and this year, my Favorite Read of 2016,  is Lilac Girls written by  Martha Hall Kelly.  My daughter and daughter in law also read it and loved it.  In fact, I have a trip back East planned for later next year to visit the Lilac Gardens of the main character of the book.  Read more about it in my review below.
Enjoy the list, including my list of books from October, November and December which I hadn't posted yet.    I'd love to hear what you've been reading.
My rating system:  As last year, I have given the books I read a rating system (1-5 stars)  Books with a 2.5 or lower are often books I don't finish a book because the language is bad or it is what I would consider R rated but sometimes I don't finish a book because I just don't like the subject matter or the story.    That doesn't necessary mean someone else won't love the book.  I did not rate  the non-fiction books I read, only the fiction.  I don't give out too many 5.0.  The majority of what I read falls in the 3.5-4.0 range.  A book has to really wow me and make me want to read it again to get a 5.0.
Disclaimer:  We need to take personal responsibility for what we read and watch and we all have different standards so please be sure and check things out.  Although the majority of what I read I would consider rated PG there may a few books that I have read that don't meet with your personal standards so please be a responsible reader.  I don't want to offend anyone.
January Recommended Reads
Secrets of a Charmed Life by Susan Meissner was my book club read for the month.  I read the book back in September 2015 and I suggested to my book club that we read it.  I presented the book to the book club and loved reading it the second time just as much as I did the first time.  You can see my initial review of it here.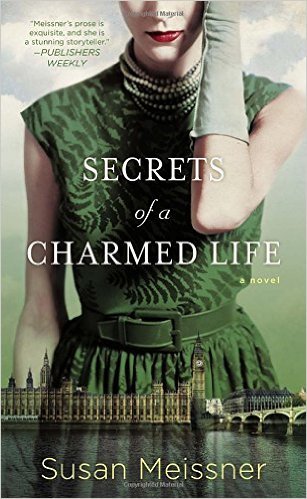 4 stars
Bury Your Dead by Louise Penny is another book in the Inspector Gamache series.  I have totally fallen in love with this series and I am going to be so sad when I have read them all. It takes place in French Quebec and is a murder mystery series that takes place in the charming village of Three Pines.  It has a fun and entertaining cast of characters. (some language)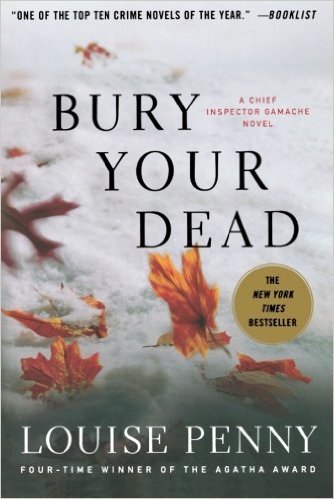 4 stars
The Lake House by Kate Morton is another book by one of my favorite authors.  I have read all that Kate has written and loved them all.  This book was no exception.  One mid-summer's night a baby disappears without a trace. Decades later the story continues as a curious young detective sets out to solve the unsolved mystery.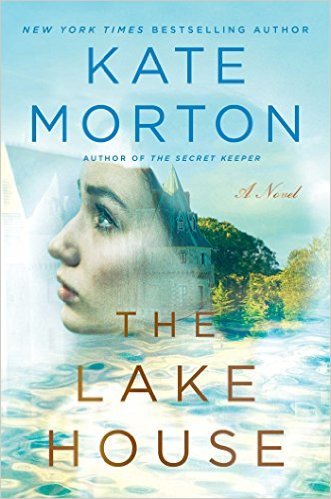 5 stars
February Recommended Reads
Circling the Sun by Paula McLain is a book by the same author of The Paris Wife which I really enjoyed.  I didn't like this book as much as The Paris Wife but it was still an interesting read. A piece of historical fiction that tells the story of Beryl Markham, a record-setting aviator who lived in colonial Kenya in 1920.  She was a woman ahead of her time and the book details her many adventures and loves.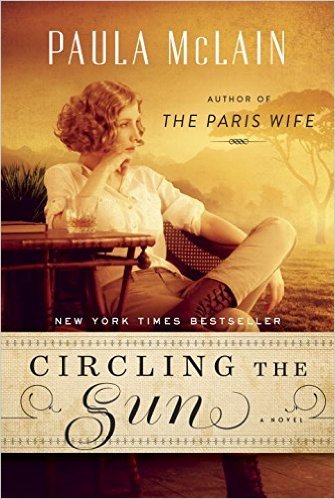 3.5 stars
March Recommended Reads
The Warden by Andrew Trollope was a new author to me.  This Victorian Era  book is part  the Barestshire series and is the story of 1855  English ecclesiastical life, written in the 1850's. If you are a Pride & Prejudice fan I think you will enjoy this series too.  The author has a unique style and sense of humor.  This first book in the series is the story of a kindly clergyman who becomes the subject of a scandalous tabloid.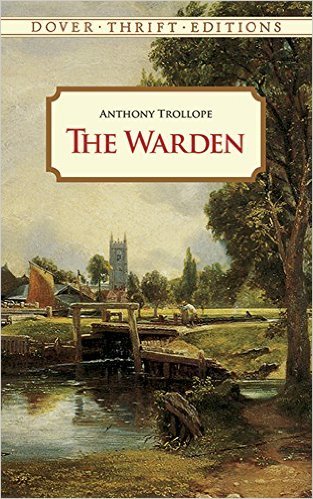 3.5 stars
The Beautiful Mystery by Louise Penny, another Inspector Gamache book.  Did I mention how much I enjoy this series….only two more books to go 🙁  (some language)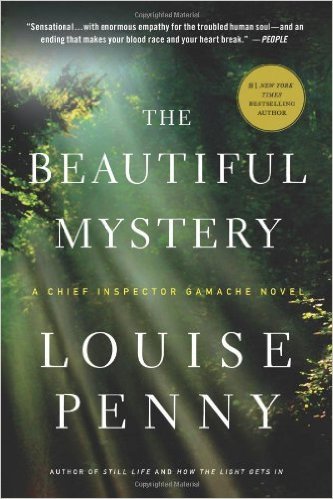 4 stars
Dissolution by CJ Sansom is our book club choice for this month.  I loved it.  It is a murder mystery that takes place in Tudor England, one of my favorite time periods to read about. This is the first book in the Matthew Shardlake Tudor Mystery series. The book takes place during the time when King Henry VIII is dismantling the monasteries and a murder takes place in one of the monasteries and Matthew Shardlake, a hunchback lawyer,  is sent by Thomas Cromwell to figure things out!  I am currently reading the second one in the serires.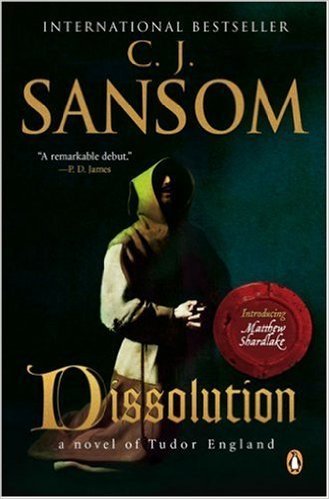 4.5 stars
April Recommended Reads
After You by Jojo Moyes is the sequel to Me Before You.  Can't say I loved this book but it is worth reading if you read the first one. The book deals with the aftermath of Will's death and how Lou does and doesn't deal with it. I preferred the Lou in the first book.  Definitely read Me Before You first.  I have read Moyes other work – The Girl You Left Behind and enjoyed it more.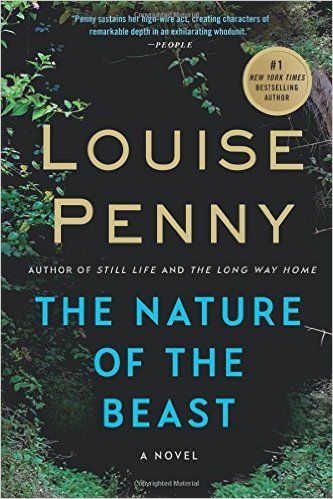 4 stars
The Nature of the Beast by Louise Penny is another one of my much loved Inspector Gamache series of murder mysteries that take place in French Quebec in a quaint, charming fictional village of Three Pines.  Although not my favorite of the series, I always love being transported to Three Pines and want to move there.  This is currently the last book in the series but there is another coming out in August of this year! (language)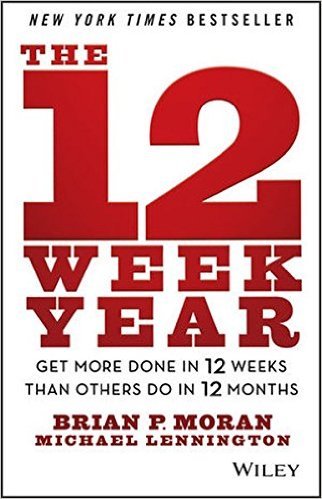 3.5 stars
The 12 Week Year  by Brian Moran is non fiction and I read this with a group of bloggers that I network with.  We read it alongside each other and held each other accountable which is a great way to read this book.  The concept revolves around defining your year into 12 week segments and setting and accomplishing your goals within that time frame. I've read a lot of "goal setting" books and this one was really nothing earth shatteringly new but worth a read if you are looking for a slightly new approach to goal setting and some inspiration.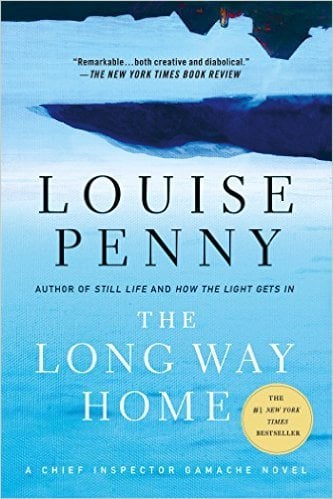 4 stars
The Long Way Home by Louise Penny.  So I thought I had read the current last book in the Inspector Gamache series but then I realilzed I had skipped two – I was so excited!  I didn't have to part ways with my friends in Three Pines yet. (language)
May Recommended Reads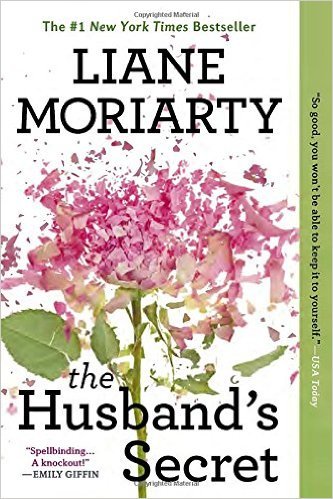 3 stars
The Husband's Secret by Leanne Moriarty is one I had seen a lot of people recommend.  I didn't love it. This was the first book in a series of "didn't love" books I read.  In this story, a woman discovers a letter her husband has written to be opened on the event of his death, a letter that contains a deep dark secret.  It is the story of how this secret effects a group of women when his wife reads it before his death. I am not a fan of books that glorify infidelity and this is one of them.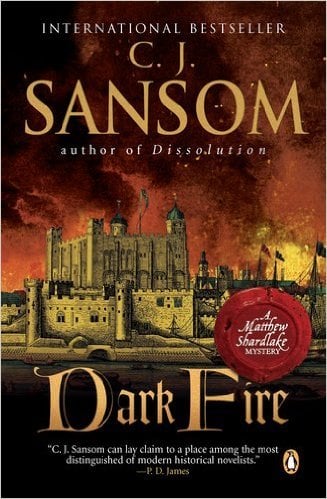 4 stars
Dark Fire by CJ Sansom is the second book in the Matthew Shardlake series. It is another Tudor murder mystery with the hunchback attorney Matthew Shardlake.  Our book club read the first one and this one and I am currently reading the third one so I guess I like them.   The books take place in the 1500's during the reign of King Henry VIII and the dark and superstitious world that existed.  There is lots of interesting history woven in amongst the murder mystery.  If you are a mystery fan and a historical fiction fan you will enjoy this book.
June Recommended Reads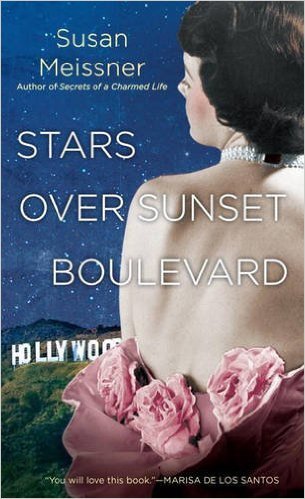 4 stars
Stars over Sunset Boulevard by Susan Meissner is the same author who wrote one of my favorite books I read last year, Secrets of a Charmed Life.  See my review here.   I enjoyed this book just as much as Secrets.  This story takes place in Hollywood during the 1930's while Gone with the Wind is being filmed.  Gone with the Wind is one of my favorite all time movies.  It is a fictionalized story of two young girls who are working at the studio where the movie is being filmed.  I love how the story of the filming of the movie is woven into the story plot.  It is a story of friendship and how those friendships shape our lives.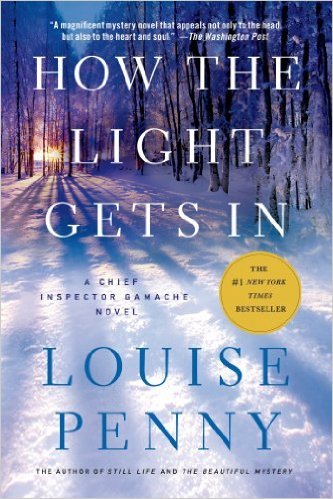 4 stars
How the Light Gets in by Louise Penny is another one of the Inspector Gamache books I skipped over.  Such a pleasant surprise.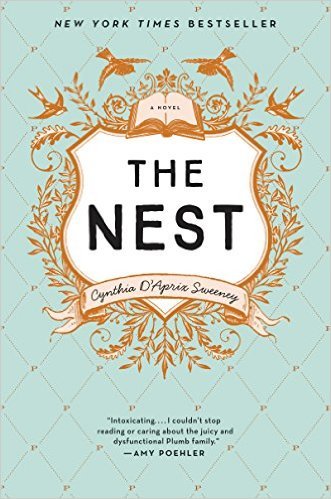 2.5 stars
The Nest by Cynthia D'Aprix Sweeney is a book I had high expectations for.  I had seen it all over the place, people reading it in their book clubs, recommending it etc.  My expectations were not met and it was a disappointing read for me.  I should have known better when the first scene in the book deals with a sexual encounter in a car.  The story is of a group of siblings who are to receive an inheritance (the nest) and due to some indiscretions and resulting lawsuit of one of the siblings the nest is used to pay his legal expenses.  The story had some strange twists and turns and I guess it's just not my kind of book and I probably should have just stopped reading but I kept thinking it was going to get better. (sex and language)
July Recommended Reads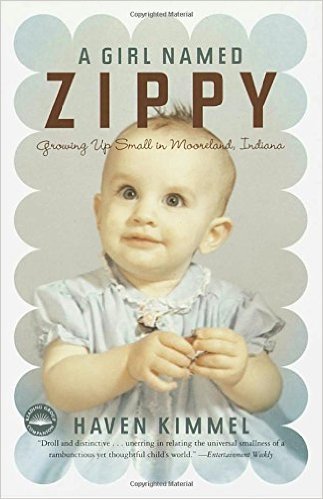 3.5 Stars
A Girl Named Zippy by Haven Kimmel.  This is the second time I have read this book.  This time it was for book club and I think I enjoyed it more the second time.  It is a memoir of a girl born in the sixties in the midwest and since I am a girl born in the 60's in the midwest I could totally relate to so many things!  The book is full of humor and wit.    If you enjoy it, check out the sequel, She Got up Off the Couch.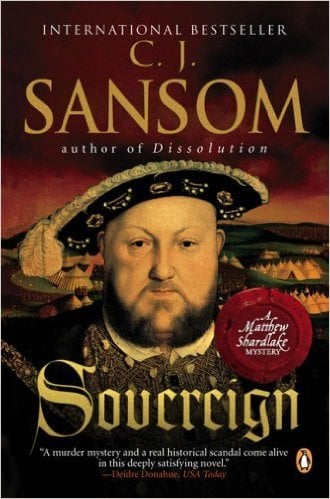 4 Stars
Soveriegn by CJ Sansom.  The third book in the Matthew Shardlake Mysteries.  Set in Tudor England, hunchback attorney, Matthew Shardlake, sets off to solve yet another murder mystery.  These books take care of both my fascination with the Tudor era and a good murder mystery!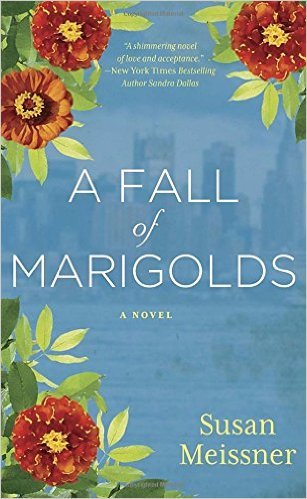 4.5 Stars
A Fall of Marigolds by Susan Meissner.  I have a new author to add to my list of favorites.  I am loving Susan Meissner and her books.  This is the third book of hers I have read and I enjoyed it as much as the others.  This one takes place on Ellis Island outside of New York City in 1911 after the historic Triangle Shirtwaist Fire in NYC. As with her other books, the storyline moves back and forth between present day and the past and I love to watch how the stories come together.
August Recommended Reads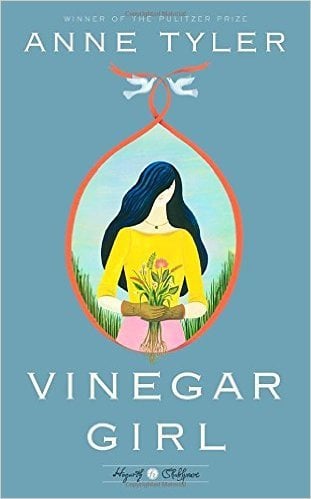 3 Stars
Vinegar Girl by Anne Tyler.  I have been reading Anne Tyler books since she wrote her first one.  This wasn't one of my favorites but still a good read.  It is Tyler's version of Shakespeare's Taming of the Shrew.
3.5 Stars
The Secret Language of Stones by  MJ Rose.  (some language)  This story is set in Paris during WWI in a jewelry store.  A young jeweler learns about love, passion, and her own healing powers in this romantic ghost/love story.    The story is a mixture of historic fiction, romance and mysticism.
September Recommended Reads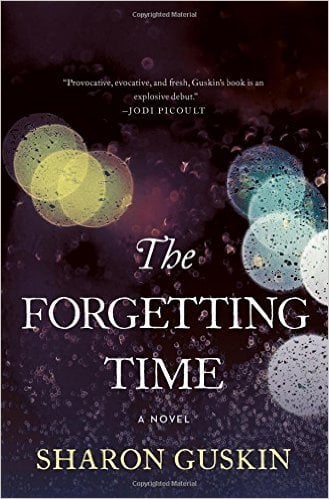 3.5 Stars
The Forgetting Time  by Sharon Guskin (some language)  It took me  a bit to get into this story but I ended up enjoying it.  It deals with the questions of what happens after we die?   What happens before we are born?  The story of a young boy who has memories of a previous life who wants to return to it and a professor of psychology suffering from aphasia who is losing his memories.  It gives you some food for thought about previous lives, reincarnation etc.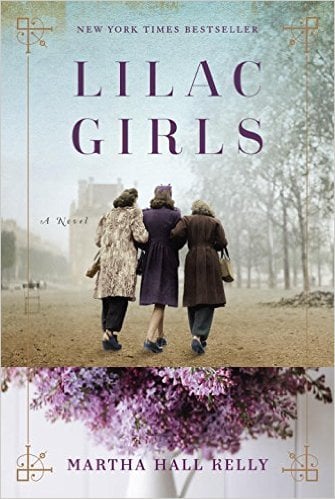 4.5 Stars
Lilac Girls  by Martha Hall Kelly.  I loved this book although there were times when it was hard to read because of the horrible things that happened in the camp, it is a powerful story.  The story takes place during WWII and revolves around Ravensbruck, an all female concentration camp.  It is a true story and it follows three women, one American socialite, a Polish girl imprisoned at Ravensbruck and a German female doctor.   I loved it so much that on my next trip to NYC I'm taking a trip over to Connecticut to visit the home of Caroline Ferriday and her lilac gardens.  If you are a fan of The Nightingale or Sarah's Keys I think you will enjoy this book.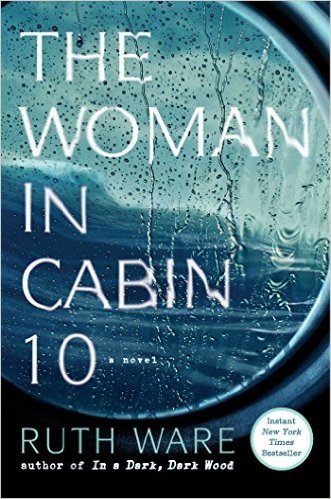 2.5 Stars
The Woman in Cabin 10  by Ruth Ware  (language) A murder mystery set on a cruise ship, this book has been on the best sellers list lately but I'm not quite sure why.  I pushed my way through the book but found to it be very lackluster.
October Recommended Reads
4.0 Stars
Everyone Brave is Forgiven  by Chris Cleave.  This book is set in London during the Blitz of WWII.  The story is a perfect wartime love story inspired by the real-life love letters between the author's grandparents.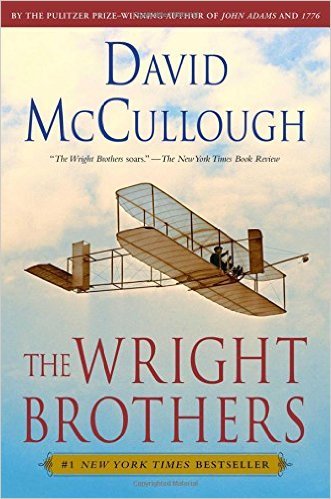 3.5 Stars
The Wright Brothers by David McCullough.  This was a book club read that I'm not sure I would have read otherwise.  My husband is a big David McCullough fan and has read most of his historical books.  I found the book interesting but find that they read a little bit more like a text book than a novel.  If you love history and details then I highly recommend!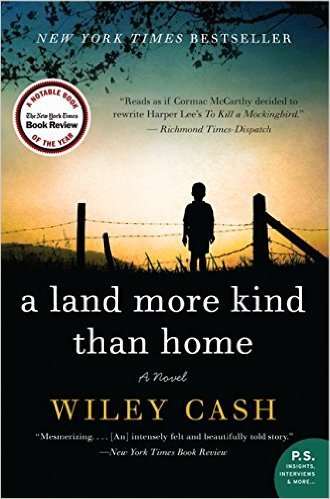 3.0 Stars
A Land More Kind Than Home by Wiley Cash .  This is the author's first book and it is set in the hills of North Carolina, it is the story of an autistic boy, his bond with his brother and his death.   It is the story of faith and belief gone wrong, a community that follows a false prophet even when his methods lead to the deaths of members of their community.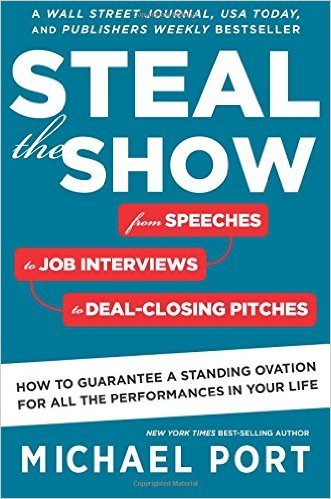 3.5 Stars
Steal the Show by Michael Port.  This book is non fiction  and I read it because it was on my son's audibile account.  We were on a road trip and the car we had rented was brand new and didnt have a CD player so I couldn't listen to the book on CD I had brought alone.  I logged into my sons audible account  which contains mainly business/nonfiction.  Jim and I both listened to this book and found some good info that could be applied to lots of situations and relationships.  If you do any kind of public speaking, presentations etc. I highly recommend it but it's about so much more than just public speaking. You'll learn how to express yourself authentically, be more creative and increase your confidence in all aspects of life. My husband said he even learned something that would help in our relationship.
November Recommended Reads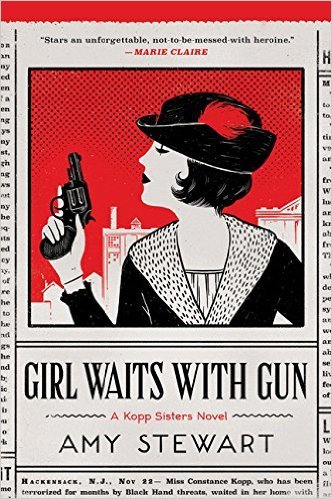 4.0 Stars
Girl Waits With Gun by Amy Stewart.  This book is the true story of one of the country's first female deputy sheriffs written using genealogical records, newspaper articles, and court documents. Excerpts from actual letters are used, and all the newspaper headlines throughout the book are real.  This book takes place in 1915 and Constance, the main character, is a maverick of her time.  I look forward to reading the next book in the Kopp Sisters Novel series.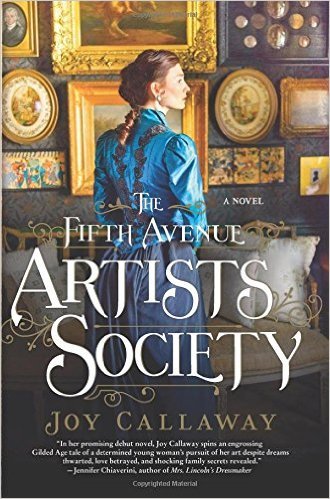 4.0 Stars
The Fifth Avenue Artists Society by Joy Callaway. The story takes place in the Bronx of New York in 1891 among the artistic/literary/musical society of the city in the Gilded Age.  I thought this review on Amazon described it perfectly…"The creative sisterhood of Little Women, the social scandal of Edith Wharton and the courtship mishaps of Jane Austen. "
December Recommended Reads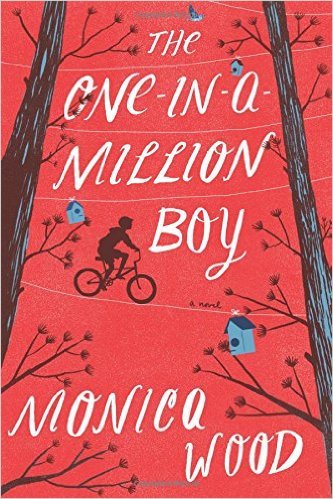 4 Stars
The One In a Million Boy by Monica Wood.  This is the story of a 104 year old woman and the young boy scout assigned to help her around her house.  It is a friendship that touches not only the boy but his parents when the young boy unexpectedly dies and his father takes over his assignment with the old woman.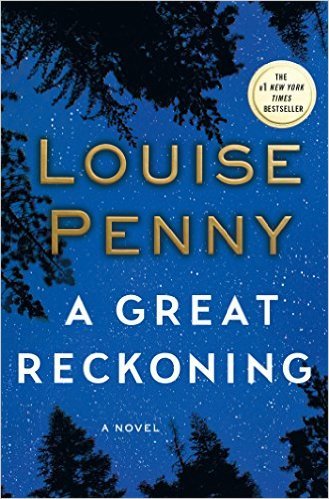 4.5 Stars
A Great Reckoning – Louise Penny.  Like I mentioned above I have a little love affair going with Inspector Gamache, the main character of this series.  Yes, my husband is fully aware of this.  This is the newest book in the series and I hope not the last one.  I so wish Three Pines wasn't a fictional village because I want to live there and I want to be neighbors with Inspector Gamache and all the other loveable, endearing characters in this series.
Please leave me a comment and let me know what is on your book list from this past year.  I love hearing about the books you are reading and many of them end up on my book list.