Super Yummy!
Those are the words my daughter used to describe these cookies.
I had 3 very ripe bananas on my counter and I wasn't in the mood for my go to ripe banana recipe – The Best Banana Bread.  I thought about Banana Bars or Banana Cupcakes but none of those really did it for me.  I decided a banana cookie was in order.  A Super Yummy banana cookie.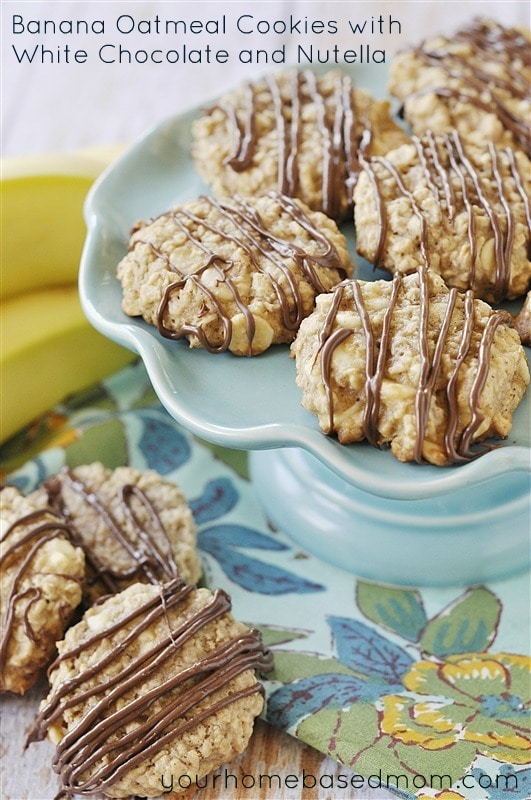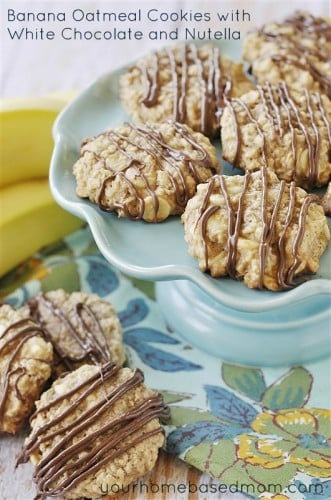 I wanted a nice moist cookie but I didn't want it to be too cake like.  I used 3 ripe bananas and oatmeal.  It gave it just the right  texture.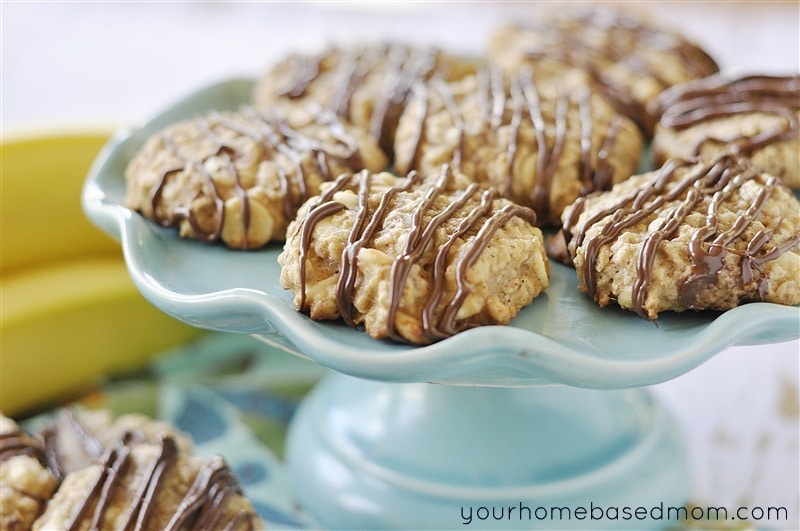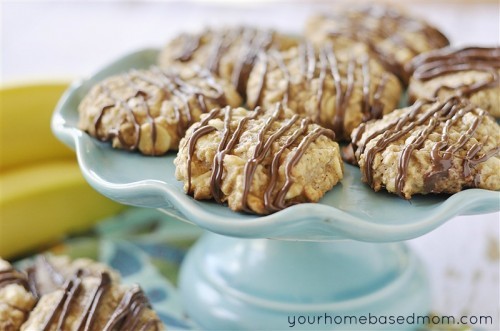 I also used cinnamon and pumpkin pie spice for seasoning.  Yum!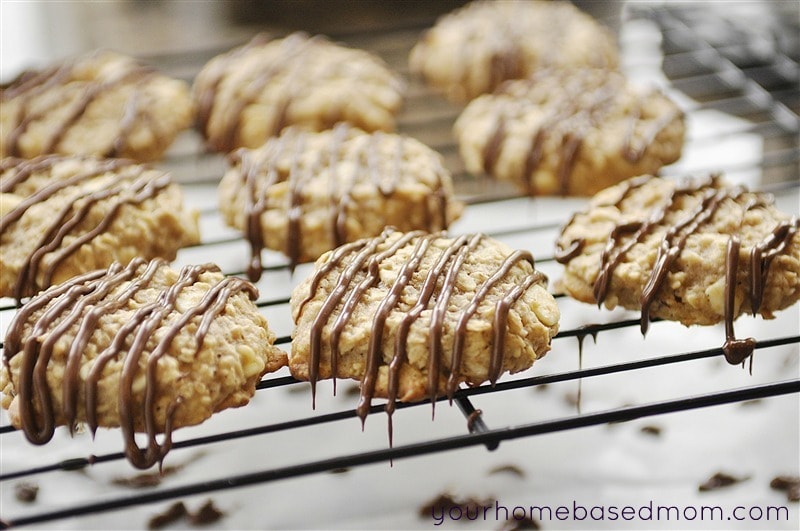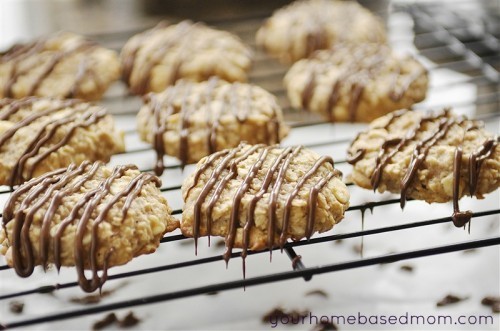 The crowning touch was the addition of white chocolate chips and a drizzle of nutella on top (thanks Lizzy for the nutella suggestion!)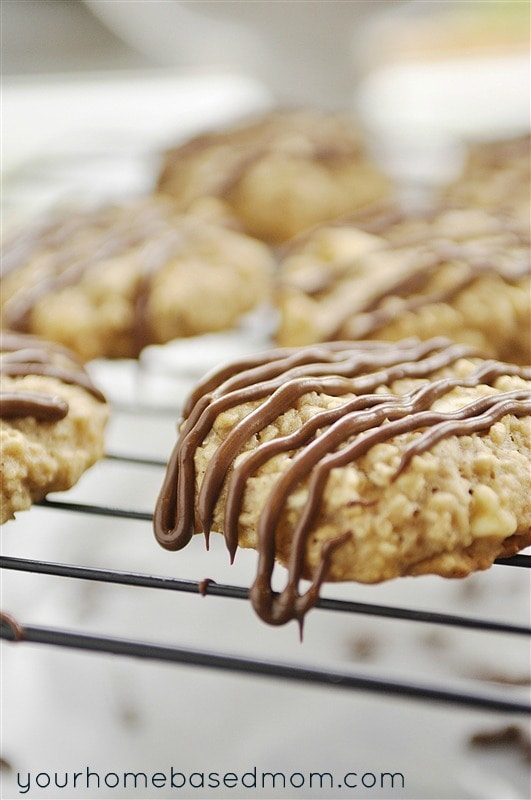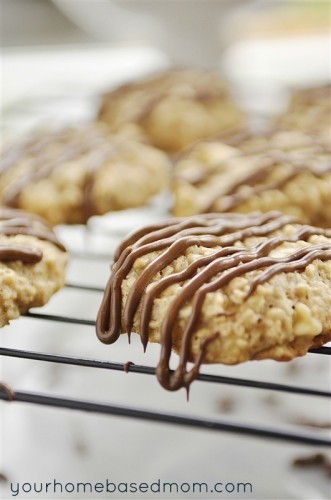 Pretty much perfection for a banana cookie!
Be sure and push down on the cookies a bit before you bake them.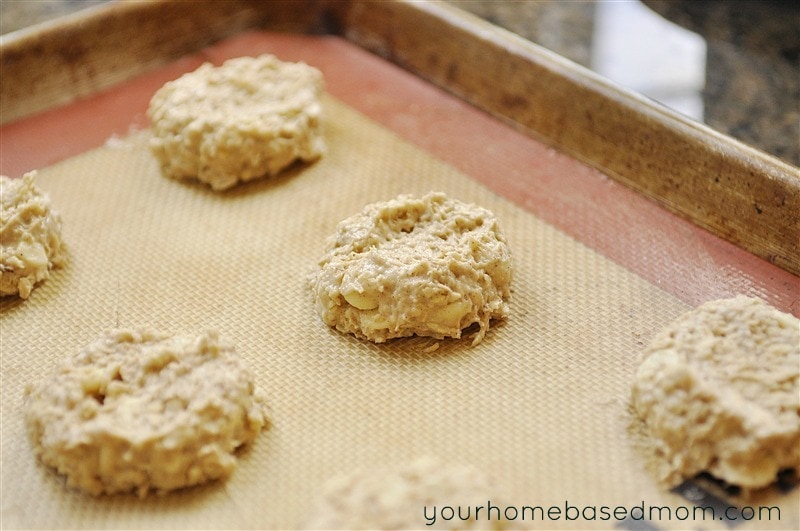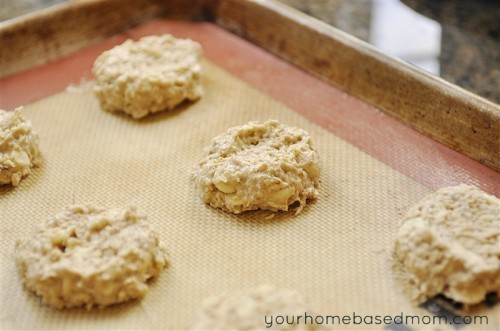 After the cookies cool drizzle them with the nutella.  I warmed the nutella up in the microwave until it was thin enough to drizzle with. Be sure to stir it well to get it drizzling consistency.  I put it into a plastic baggie and snipped off the corner and drizzled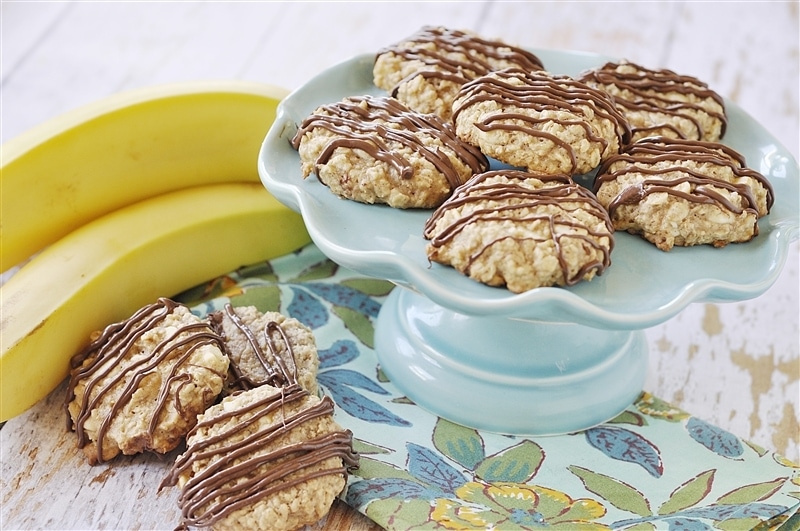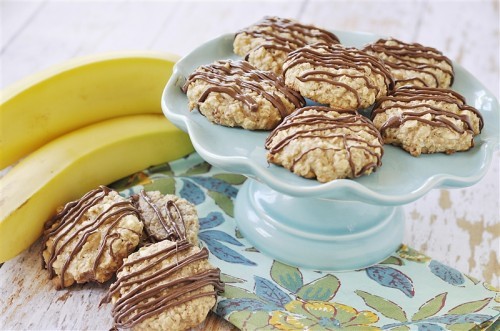 So if you need to incorporate more fruits into your diet may I suggest Banana Oatmeal Cookies with White Chocolate and Nutella!?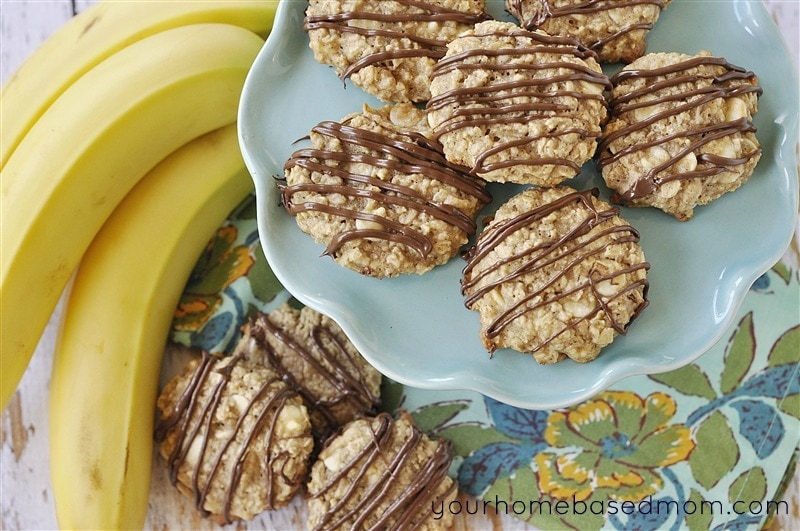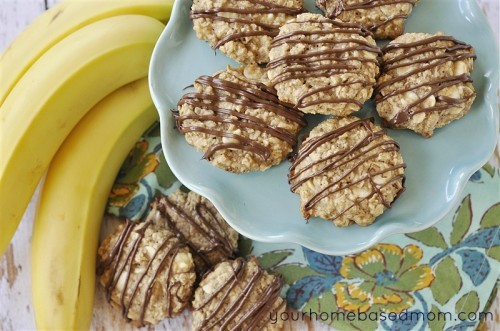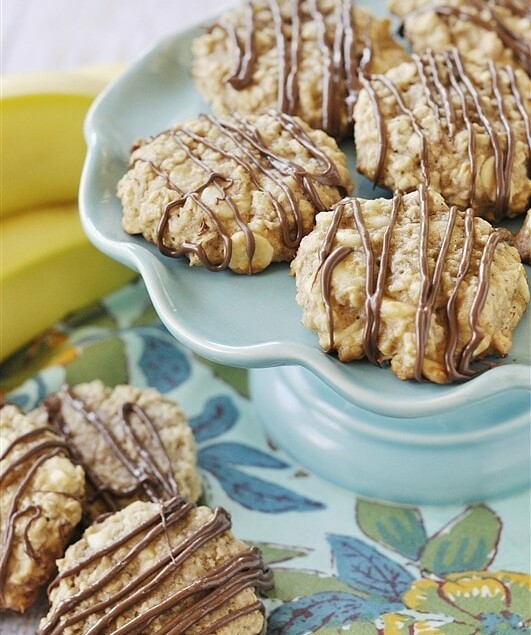 Banana Oatmeal Cookies with White Chocolate and Nutella
Ingredients
1/2 C shortening
1/2 C granulated sugar
1/2 C brown sugar
1 egg
3 mashed ripe bananas
1 tsp vanilla extract
1 C flour
3 C rolled old fashioned oats
1/2 tsp baking soda
1 tsp salt
1 tsp ground cinnamon
1/4 tsp pumpkin pie spice
2 C white chocolate chips
1/2 C Nutella melted
Instructions
Preheat oven to 350 degrees

In a bowl cream together the shortening and the sugars.

Beat in egg, vanilla and mashed banana.

Mix in flour, baking soda, salt, spices and oats.

Stir in white chocolate chips.

Drop by spoonful onto baking sheet. Push down with your fingers or the back of a spoon.

Dough is sticky.

Bake for 8-10 minutes. Place melted Nutella into a plastic bag and snip off the corner to drizzle with.

Cool on rack and then drizzle with Nutella.