What to Pack for a Long Weekend – all the details and info!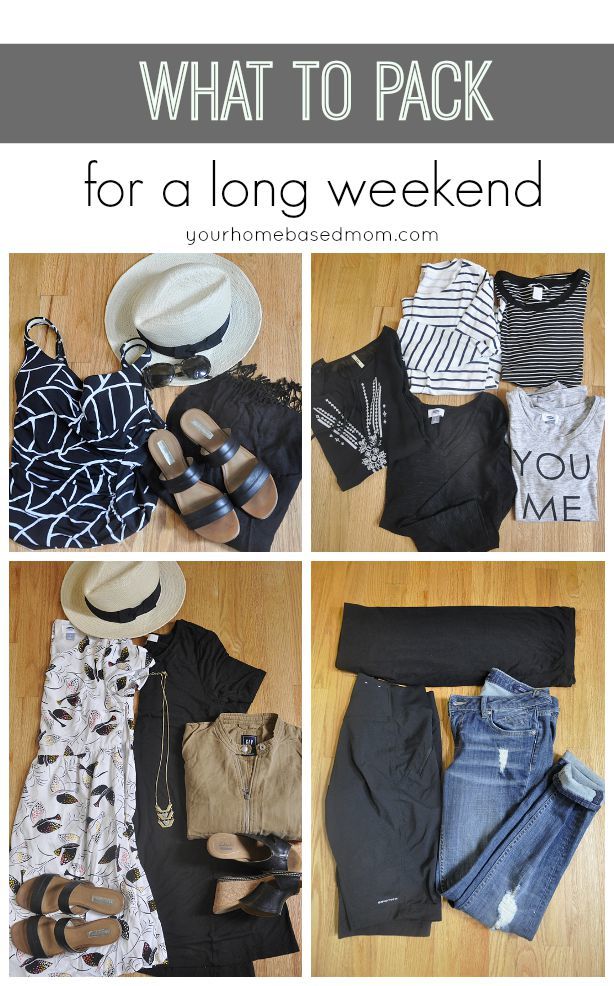 This past holiday weekend we went to San Diego for four days. I decided I was going to really try hard to pack light.
Let's just say I am not known in my family for being a light packer. I always over pack! I believe in being prepared and you just never know what you are going to need sometimes so I like to have all my bases covered!
Well, this trip I decided I was not going to overpack and I was going to try the "Capsule Dressing Method" which is so popular out there in fashion blogland, on a smaller scale. The idea is that each of your pieces coordinates with all the other pieces. I decided to keep my pieces neutral and went with a black, white and grey color scheme.
I still ended up over packing and not needing everything I took but I still had plenty of room in my suitcase too so for me it was a success and I had room to bring home something new I found while doing a little shopping.
I also had to plan for a couple of wardrobe changes some of the days so I needed more than one outfit per day.
So here is what I took: 2 dresses, 2 short sleeve shirts, 2 long sleeve shirts, one sweater, one pair of jeans, one pair of shorts, one knit skirt, one jacket, hat, sandles, wedges, bathing suit, pashmina.
I took two dresses, one to wear on the first day and one for Sunday when we went to church. This tan jacket from Gap went with everything I took and I wore it every evening when the weather cooled off a bit! I also kept it simple and took one necklace that went with everything.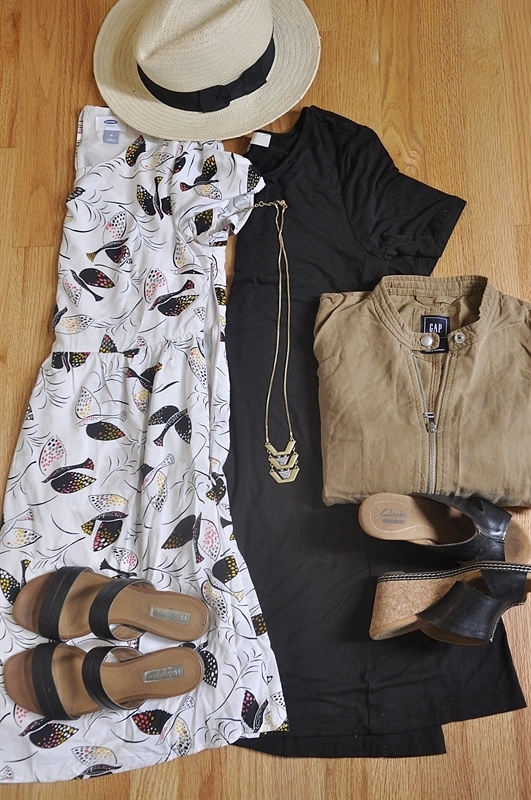 Dress 1 – Old Navy (sale for $16.00A) Dress 2 – Loft (last year) Jacket – Gap Sandals – Nordstrom Wedges – Nordstrom Rack
Day One: I wore the white patterned dress the first day and it was perfect. Nice and light and cool for the warm San Diego temperatures. It worked for our day of driving down the Pacific Coast Highway stopping at shops, eating fish tacos and walking on the beach. I added the jacket for the evening when we attedned the San Diego Symphony on the waterfront and it got a little cool. I wore the flat sandals all day.
Day Two: We went to breakfast first and then headed to La Jolla Cove to do some kayaking. I wore my black shorts and graphic tee but should have worn my bathing suit. We ended up capsizing our kayak in the fairly large incoming waves and I ended up soaked to the skin! Good thing I brought an extra few pieces of clothing! Here's before we fell in!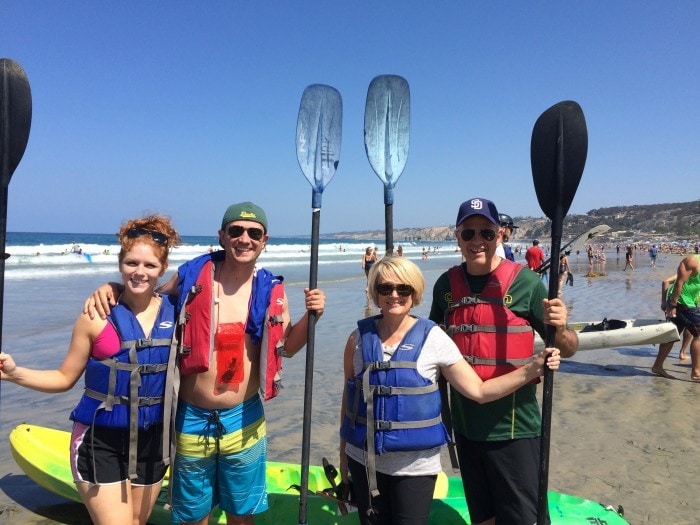 That evening I changed into the long sleeve striped shirt and my jeans and took the jacket with me when we went sailing in San Diego Harbor.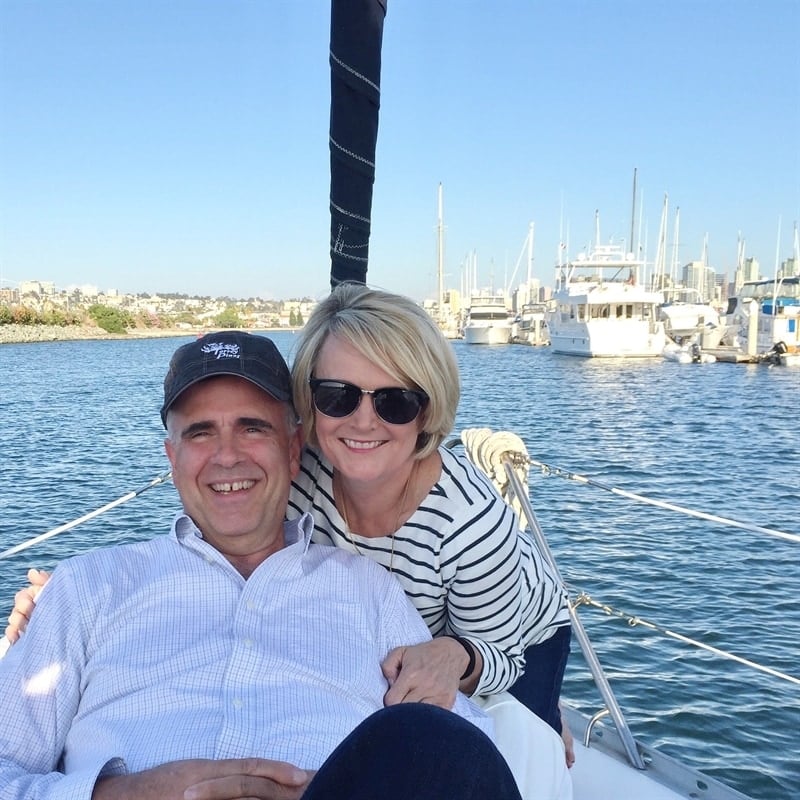 The weather is amazing in San Diego but it does cool off a bit in the evenings and I tend to be on the cold side so I took some long sleeve shirts too. The striped one was perfect for our evening sail and I always travel with a black sweater, this time a V neck that I can throw on over anything when I get chilly, especially on the airplane. I never ended up wearing the black blouse on the left.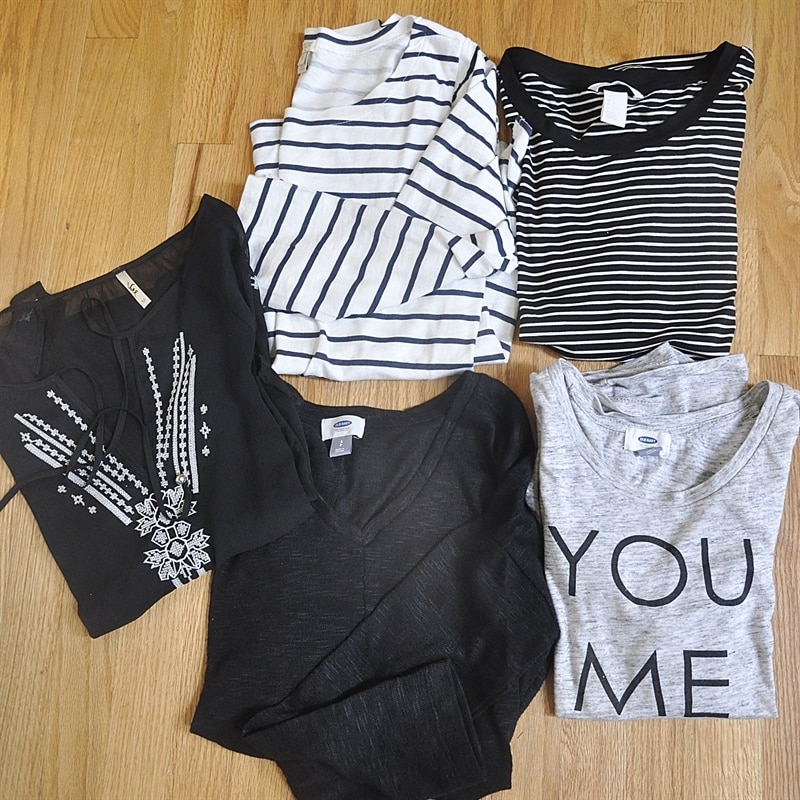 Black Blouse (old) White and and Navy Striped Long Sleeve – JCrewFactory Black and Cream Short Sleeve Tee – H & M Graphic Tee – Old Navy (old) Black V-neck Sweater – Old Navy
For bottoms, I took one pair of jeans, shorts and a black knit pencil skirt.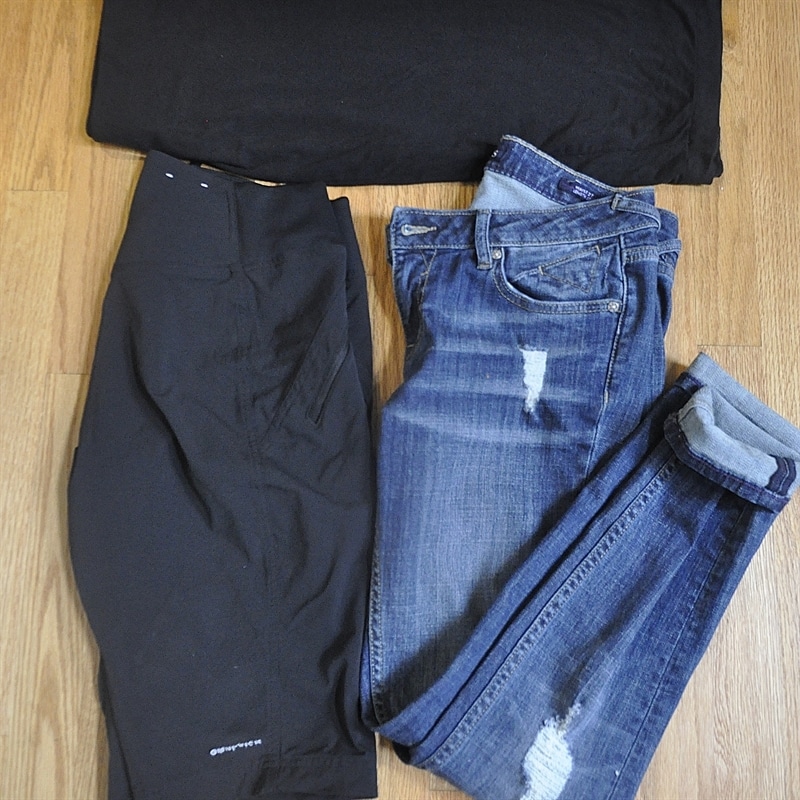 Black Knit Pencil Skirt – Old Navy Black Shorts – Columbia Employee Store (old) Jeans – Nordstrom
Day Three: I wore the black knit dress to church with the heels along with the tan jacket for the chilly air conditioned church. We went to a concert on Coronado Island that afternoon and I wore the dress all day and into the evening which ended with a walk on the beach. Yes, Logan's girlfriend and I ended up with the same dress on the trip. We didn't wear it the same day though!! She's got good taste.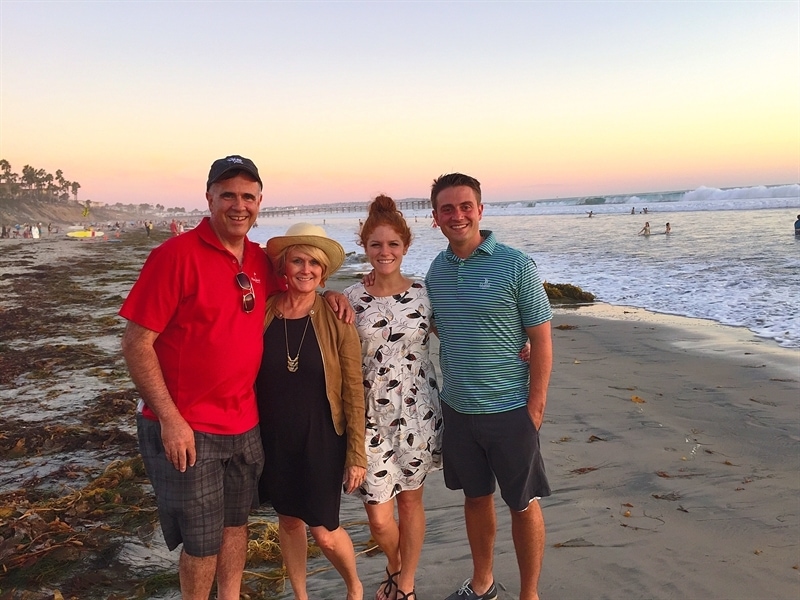 Day Four: This was our travel day back home and I wore the black knit skirt, striped short sleeve t-shirt and threw the black sweater on over it for the chilly plane. I used the tan jacket to cover my legs! When we got home I just took off the sweater and I was ready for the BBQ we were invited to that night. I could have probably lived with out the black knit skirt and just worn my jeans home but I always throw a black knit skirt in when I'm traveling. It goes with everything and can dress things up if needed and is just comfy and cooler when needed.
Here you can see how all my tops go with all my bottoms!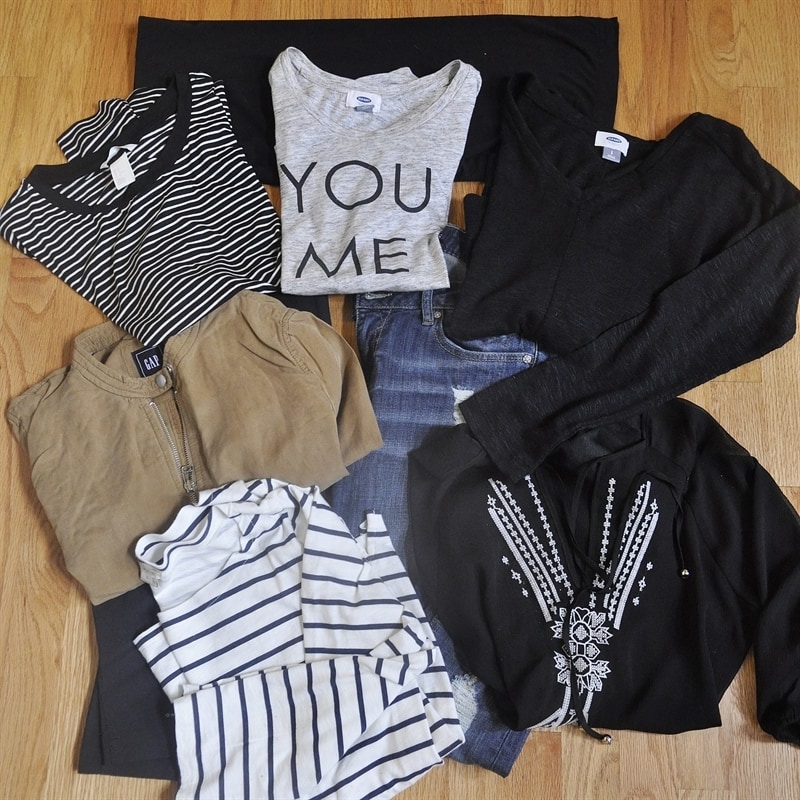 I did take along my bathing suit and a pashmina for a bathing suit wrap thinking I might get a little pool time but that didn't happen!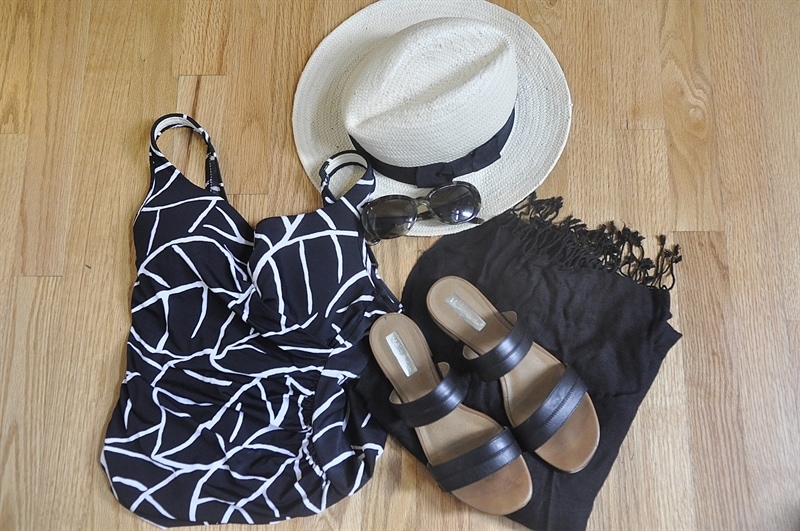 Overall I was really happy with what I took and even though I didn't wear one shirt and could have gotten by without the black skirt I'm glad I had them. I'm an over preparer!!