Giving you a tour of my new kitchen and my pantry organization.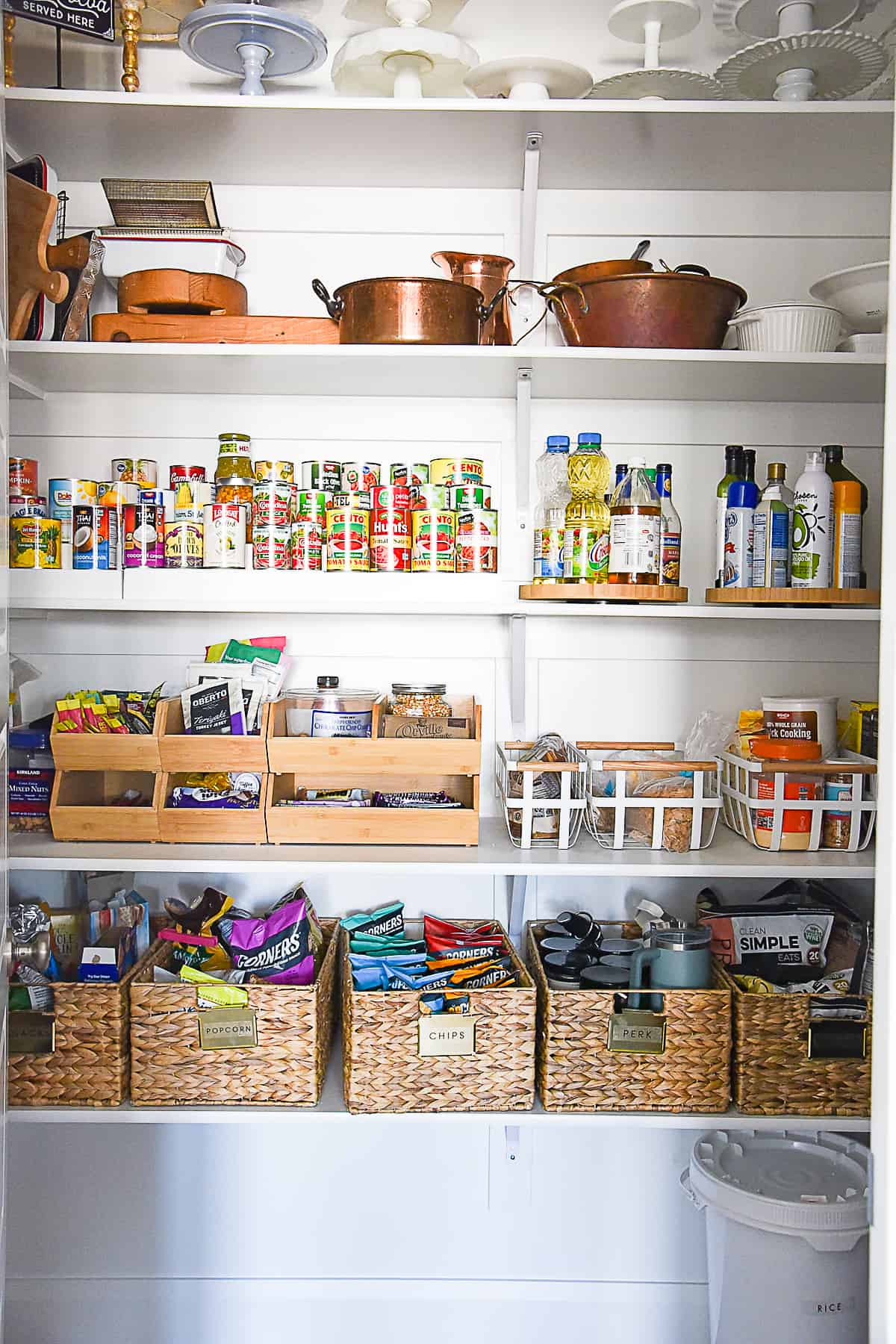 Before we begin the tour, I have to say thank you to Nice and Neat Homes. They made all my pantry organization dreams come true! They brought their team into my home and did an amazing job. I couldn't love what they did anymore and if you are in Utah please check them out!
Hiring someone to organize my pantry and kitchen was the best decision and worth every penny it cost!
First, it saves time. It would have taken me days and weeks to do what they did in hours.
Second, they are professionals and they know what they are doing. They see things differently because of that. They know the best way to optimize a space, what containers or bins will work perfectly and they bring all the supplies with them! No running to the store 100 times searching for the right size container!!
Let's start with the before!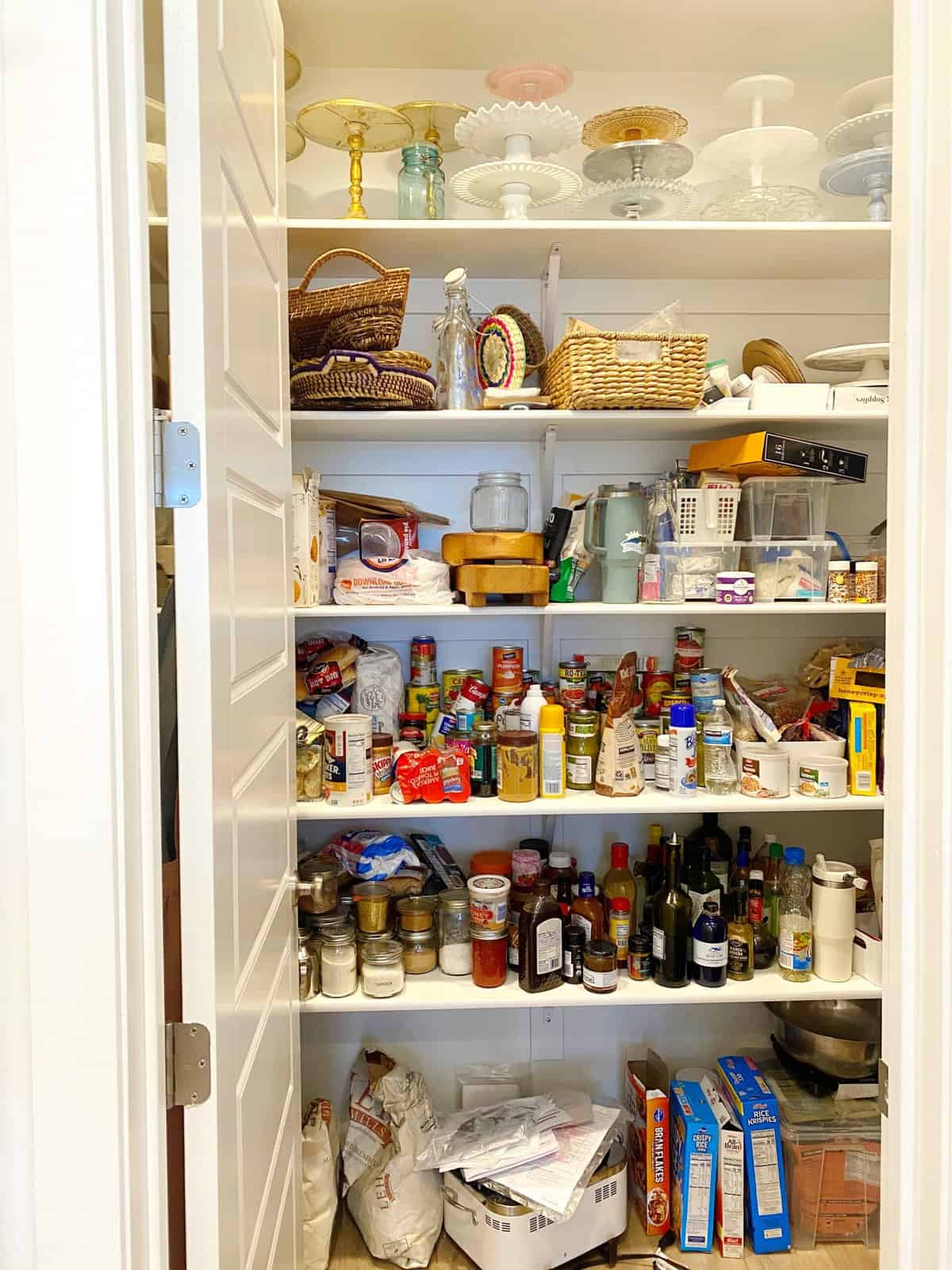 Pantry Organization
I was so excited to have a walk in pantry in our new home as I had never had one before. When we moved in I just started stuffing everything I could into that pantry with no rhyme or reason and definitely no organization!
Nice and Neat homes tackled my mess and turned it into a thing of beauty. I decided that I didn't want to decant everything, it was a lot of expense and the upkeep was more so instead we used baskets and bins for our pantry organization.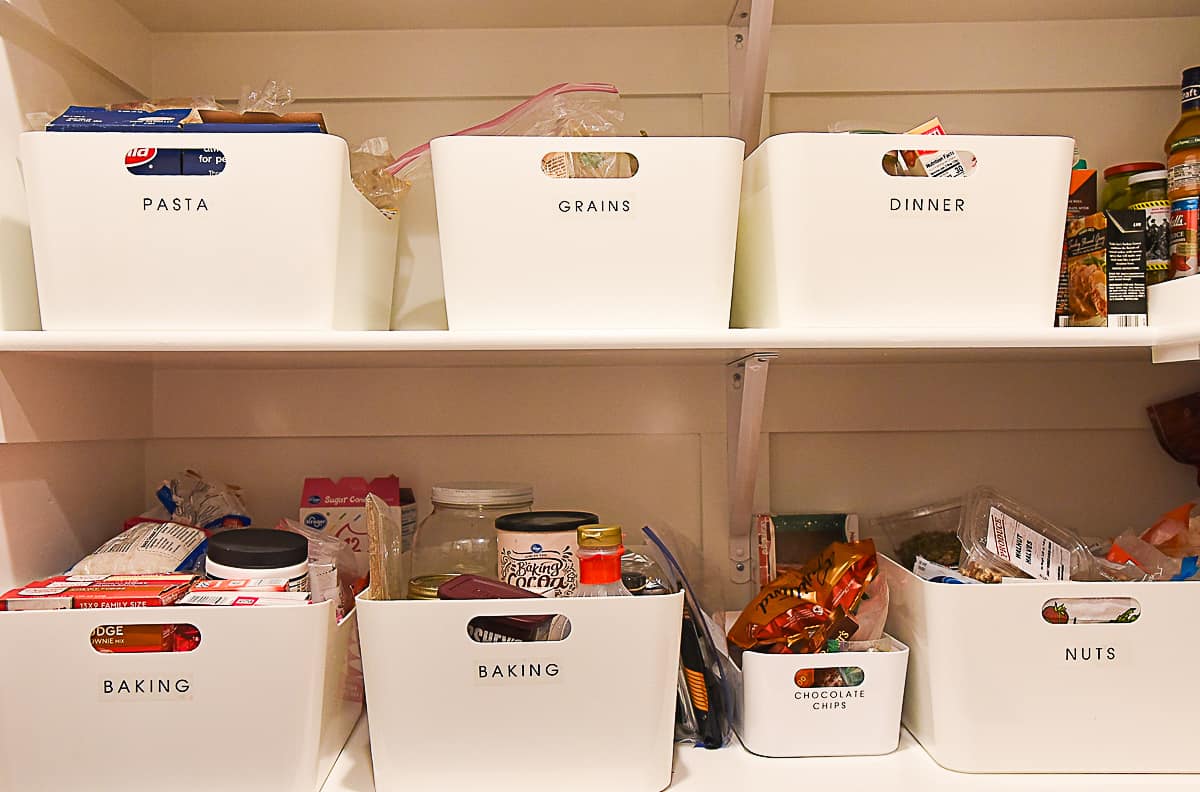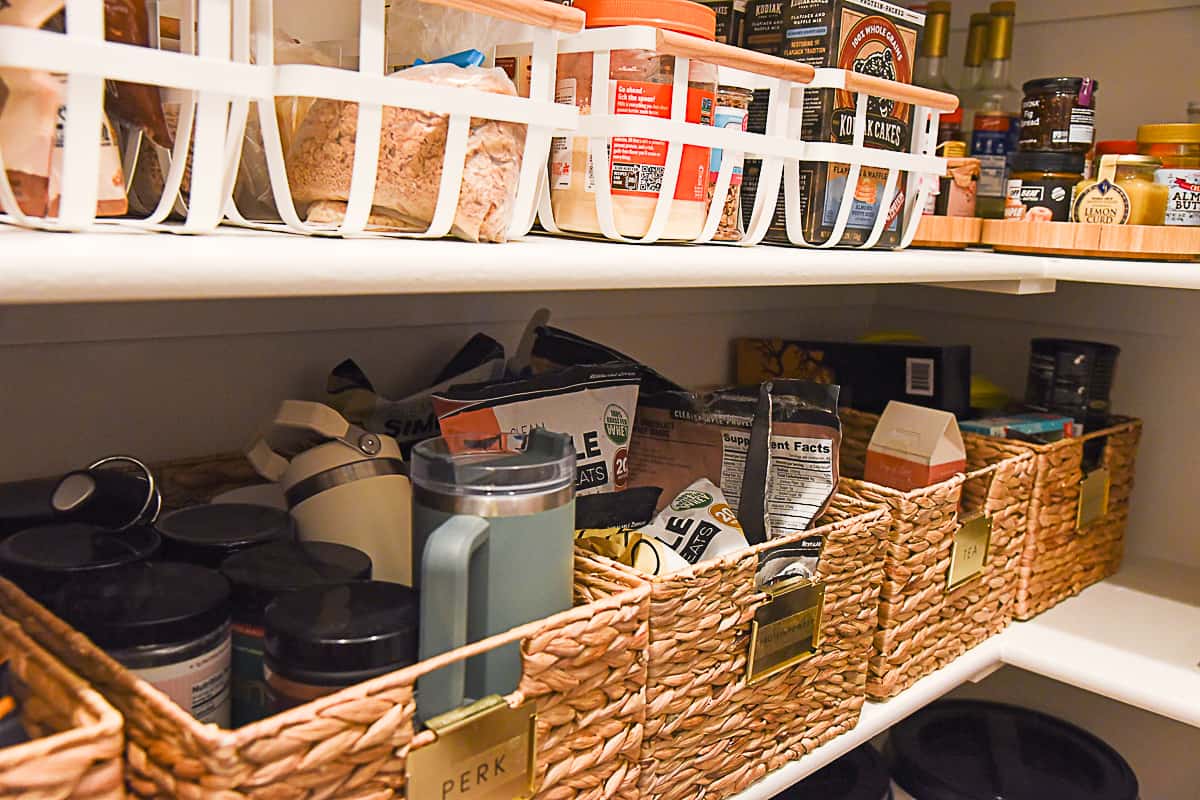 White plastic containers / baskets / wire metal baskets
The other thing they used that I loved were bamboo lazy susans. They were the perfect thing for all my condiments, vinegars, oils etc.
I buy my flour, sugar and rice in bulk so they put it into 5 gallon buckets. The fit perfectly under the bottom shelf on the floor and I can easily refill the flour and sugar containers I keep in my baking center.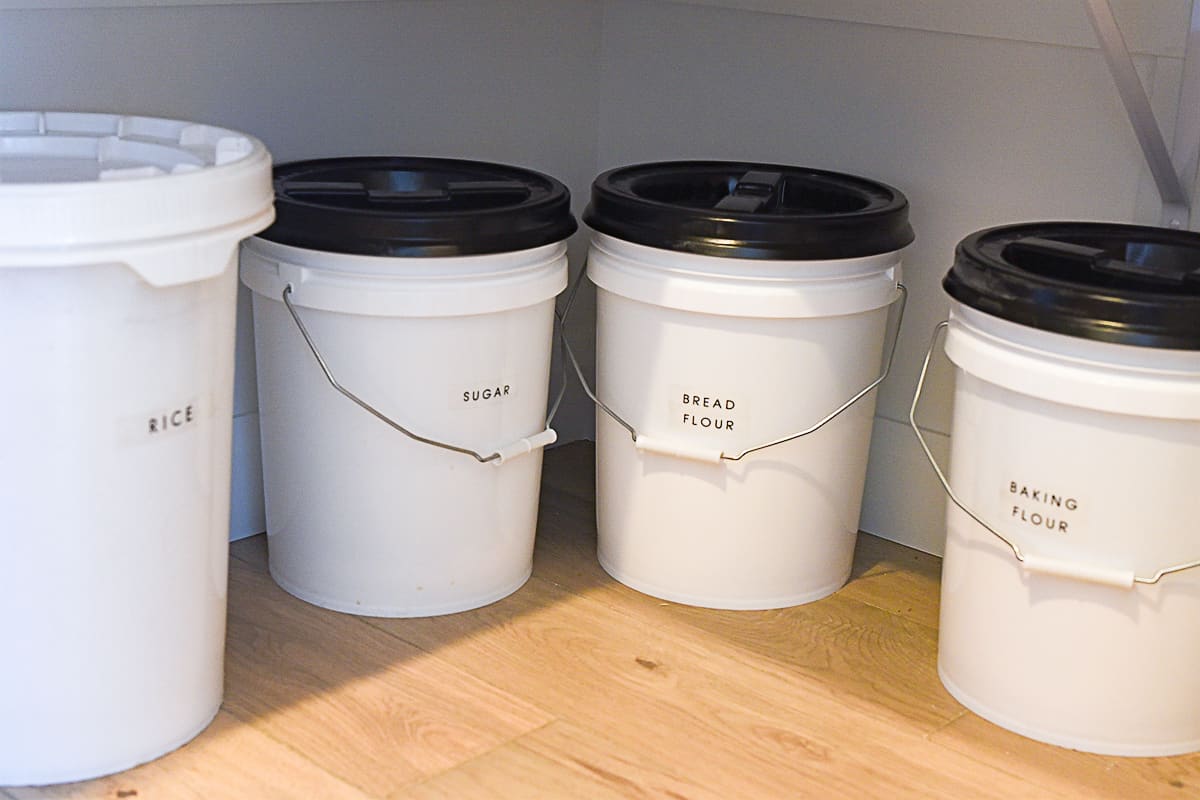 5 gallon food grade buckets with lids
They went through and made sure I didn't have any expired can goods and then organized them on the shelf. Extra canned food was put down in the cold storage room.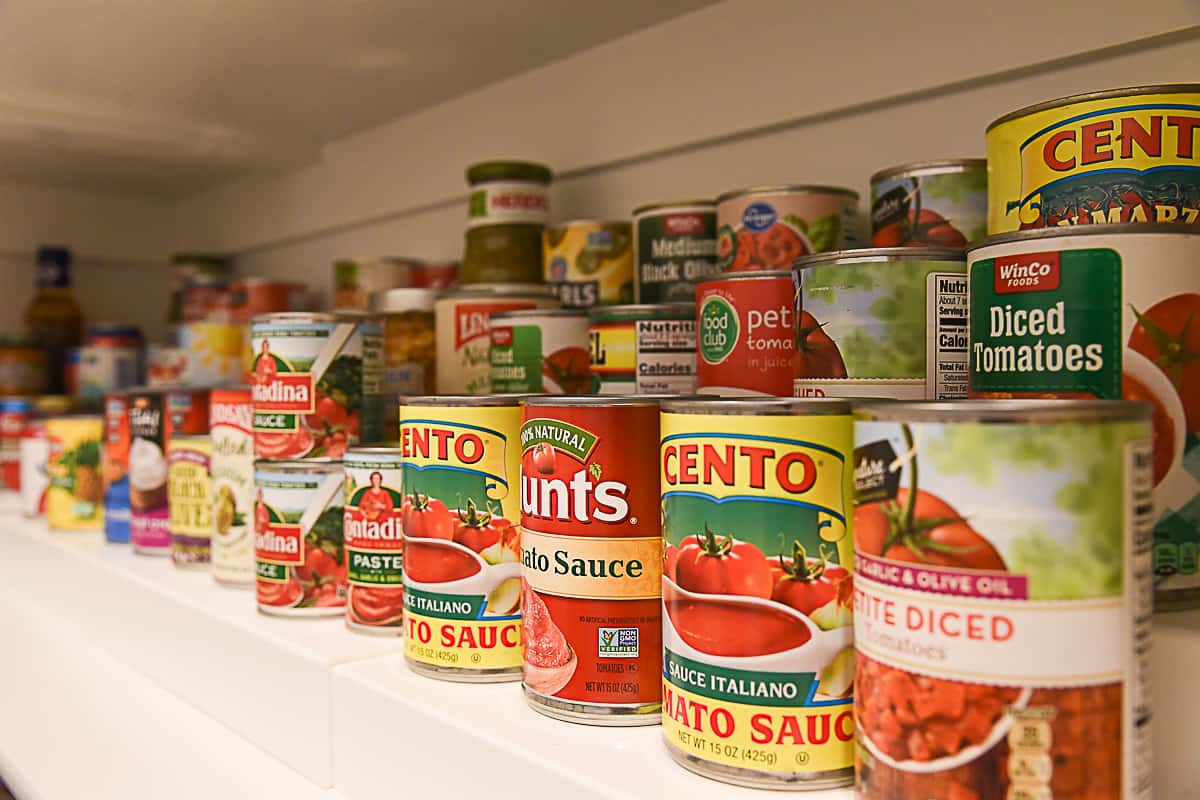 The upper shelves of my pantry (which I do need a ladder to reach) was the perfect place to store all my entertaining pieces and the dishes and linens I use for my food styling for the blog. A clear plastic magazine holder desk organizer was the perfect thing to store my cutting boards and pans I use for blog styling.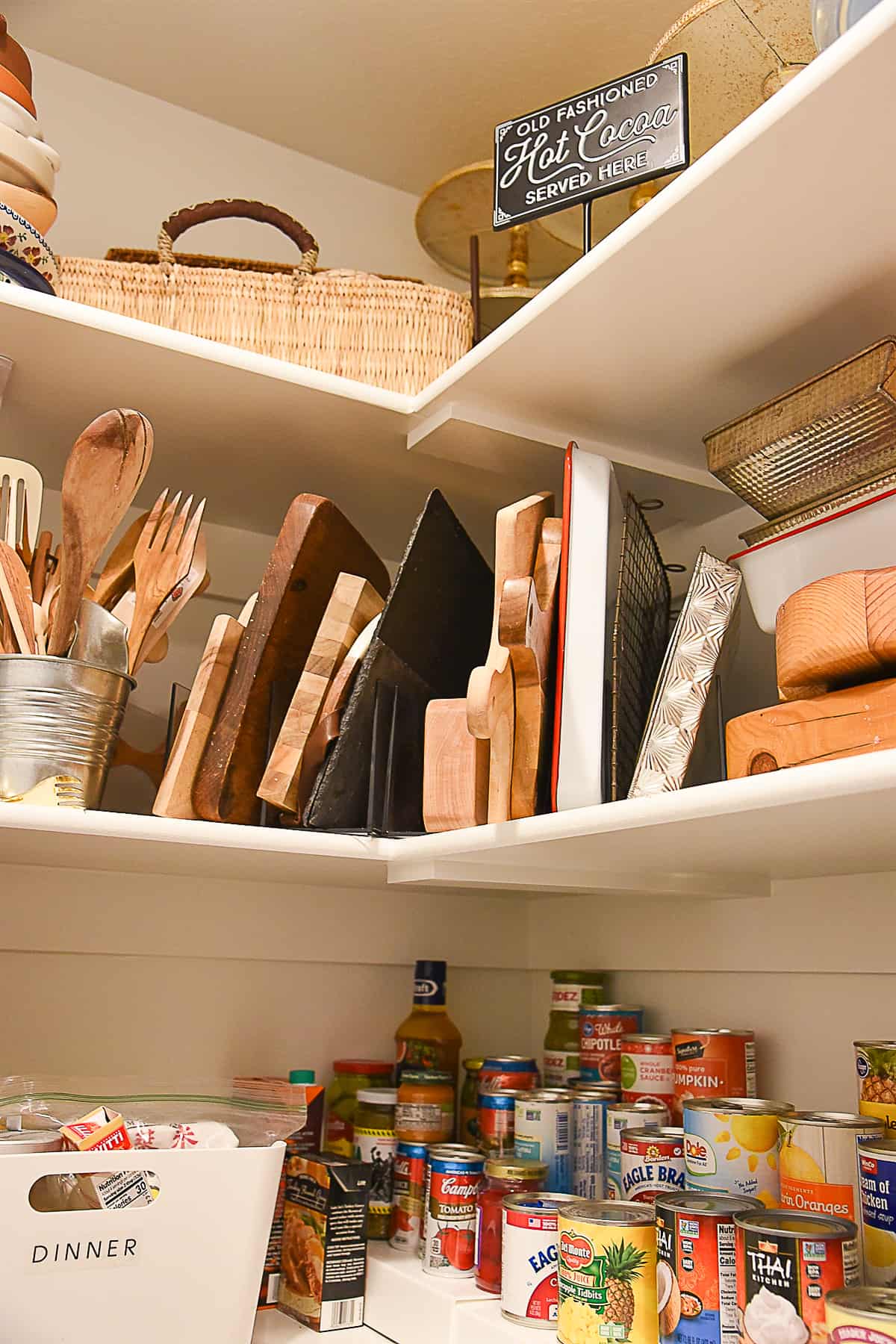 Magazine Holder Desk Organizer
Next to my walk in pantry I have a pull out drawer pantry that was the perfect spot for all my small appliances. This was one example how a new set of eyes can see things differently. I had never thought of putting them all in there!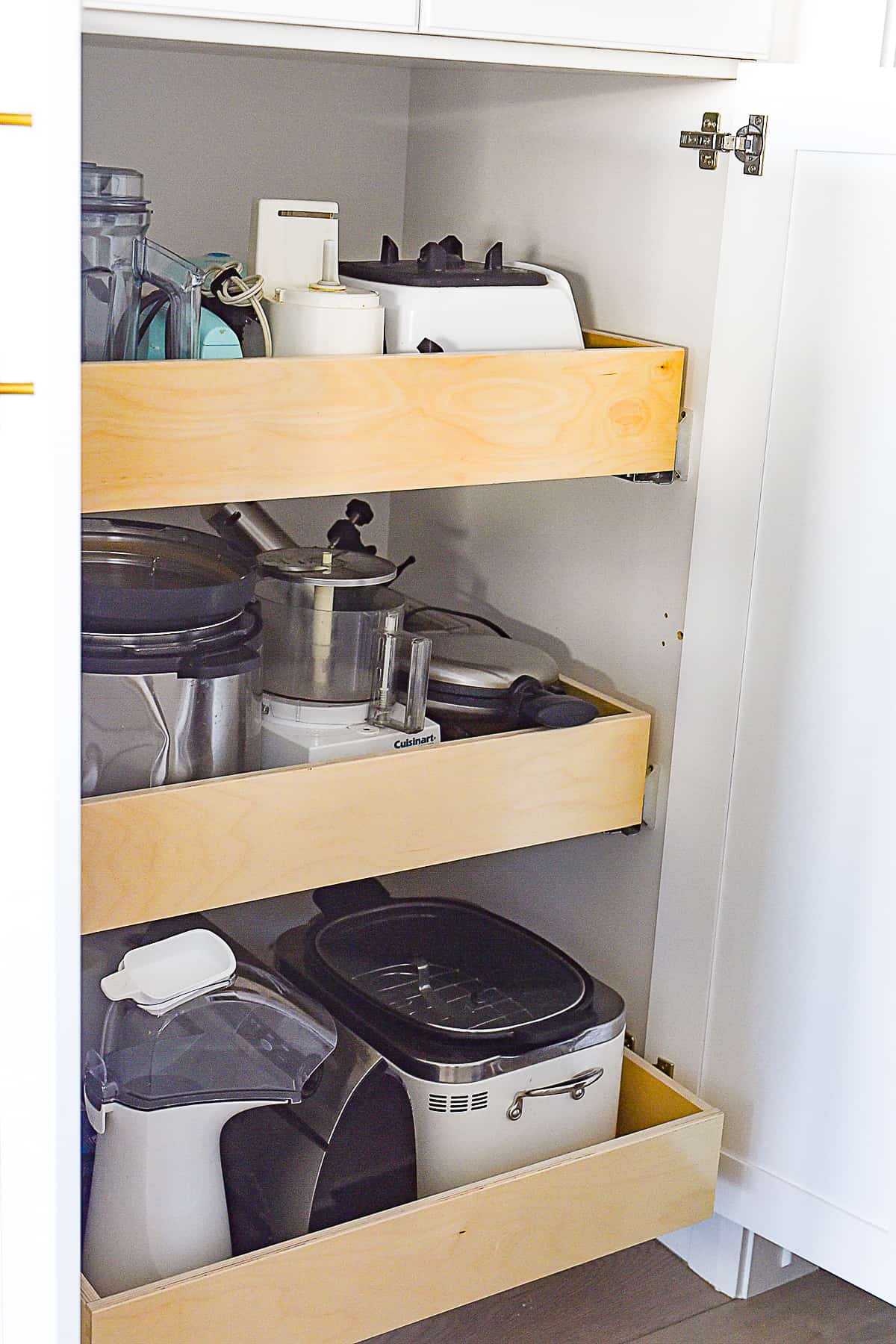 Above that cabinet we stored things I don't use very often, such as cake pans, tart pans, pancake griddle etc.
Baking Center
To the left of the small appliance pantry is my baking center. It is next to my range. In my old kitchen I had decanted all my baking supplies so we used those in this kitchen. I love having everything I need for baking right here at my fingertips!
Underneath the baking center are my measuring cups, measuring spoons, cookie scoops, bowls, rolling pins etc.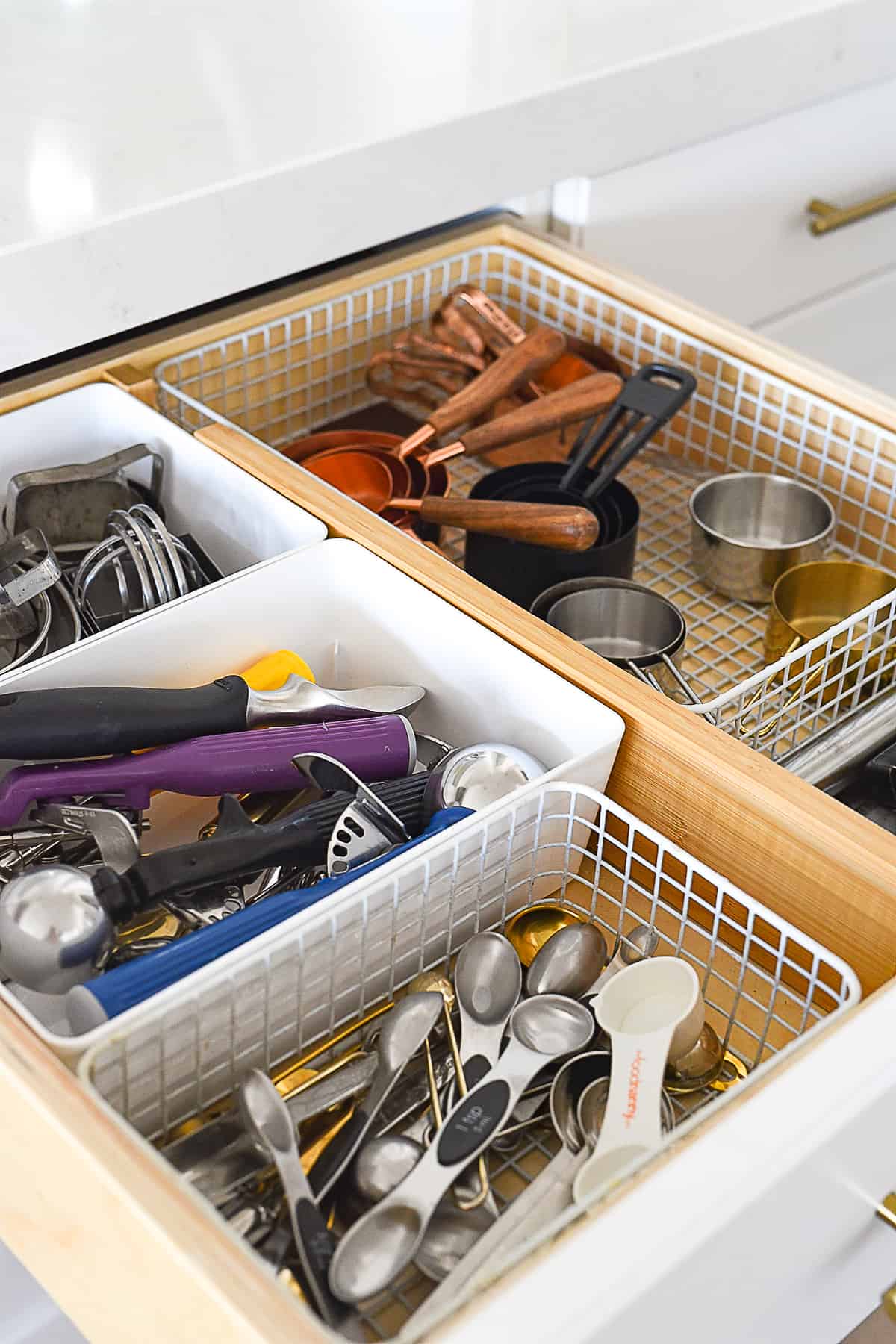 Next to those drawers are the drawers where I keep all my baggies, foil, etc. and baking dishes.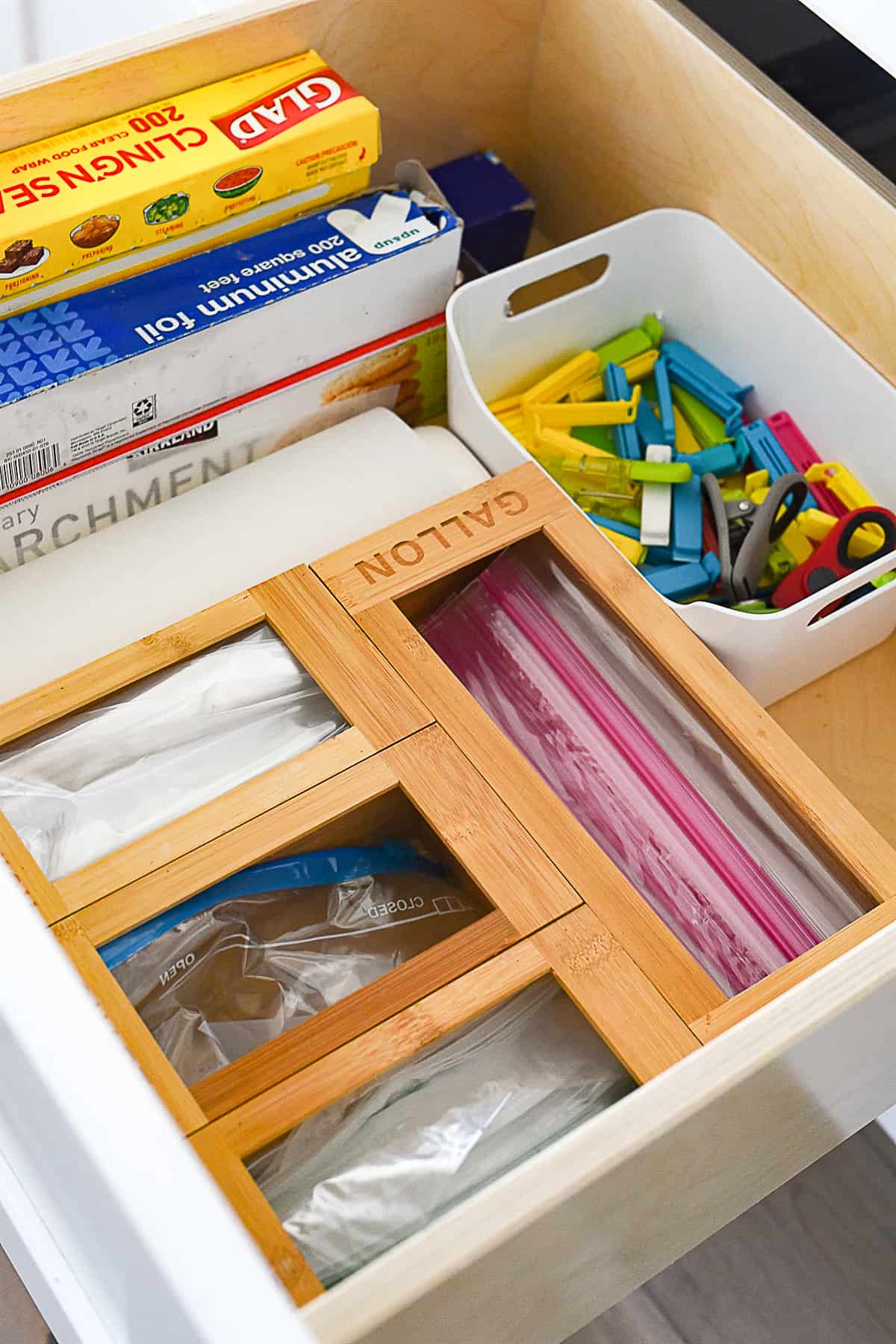 Then there is this drawer, it may be my favorite drawer in the whole kitchen – my spice drawer. We did decant all the spices into glass jars. I can't tell you happy this drawer makes me when I pull it open!! I buy a lot of my spices in bulk so I store the extras in freezer bags in my freezer.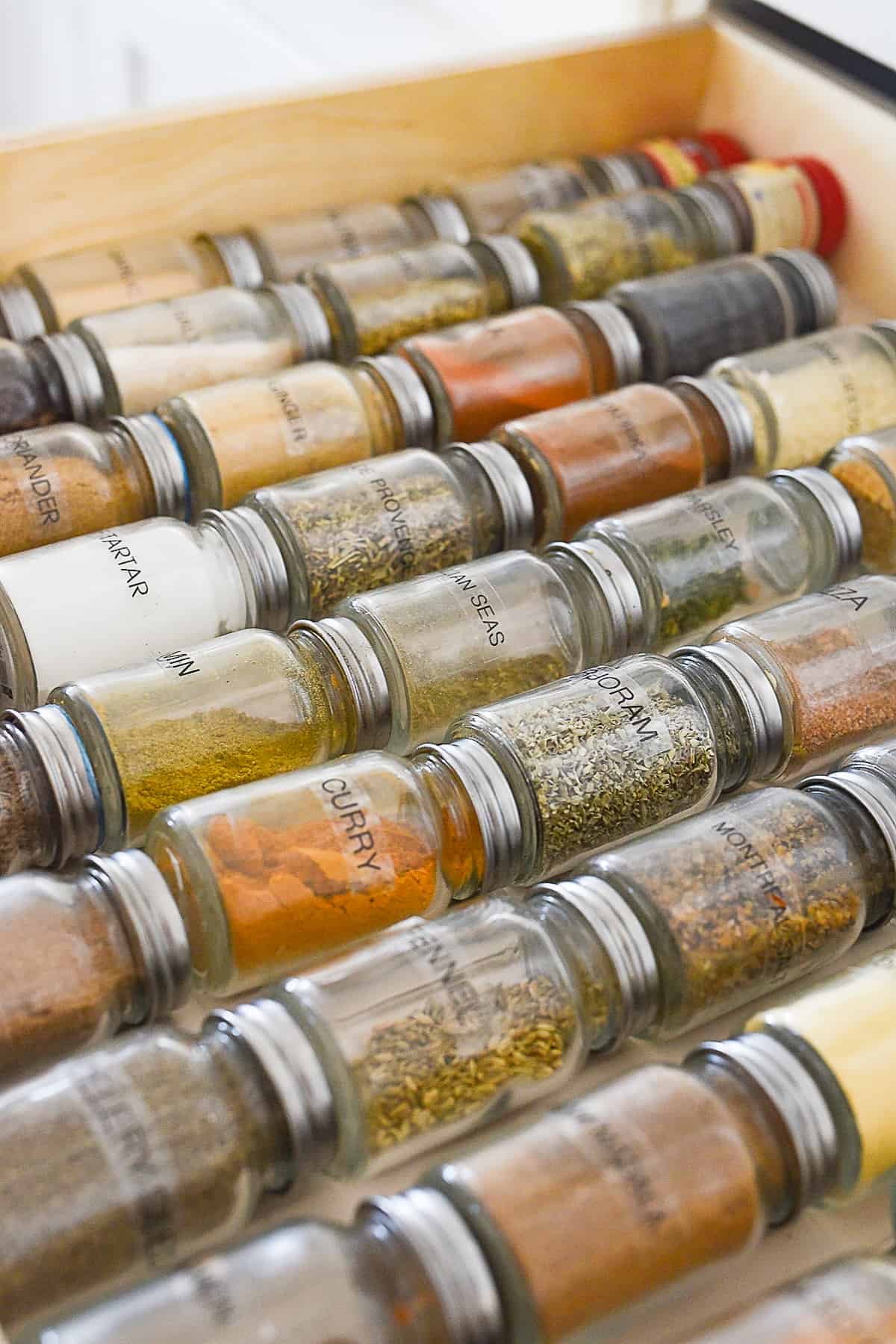 Spice Jars / Spice Drawer Liner
On the other side of the range I keep glasses, pitchers, mugs in the upper cabinets and down below are my pots and pans.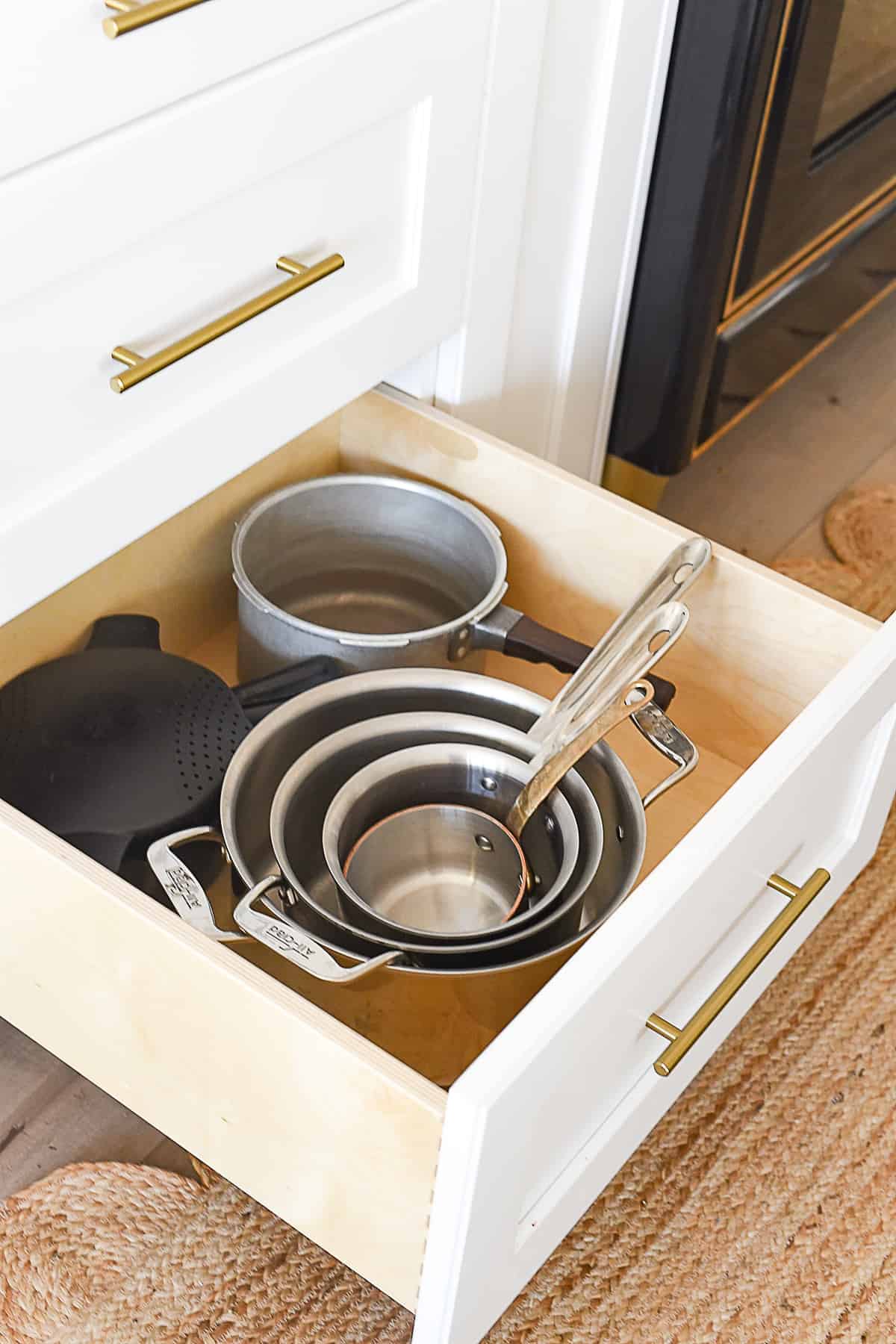 n the drawers are all my spatulas, and other cooking utensils. They used bamboo drawer dividers to keep things more organized.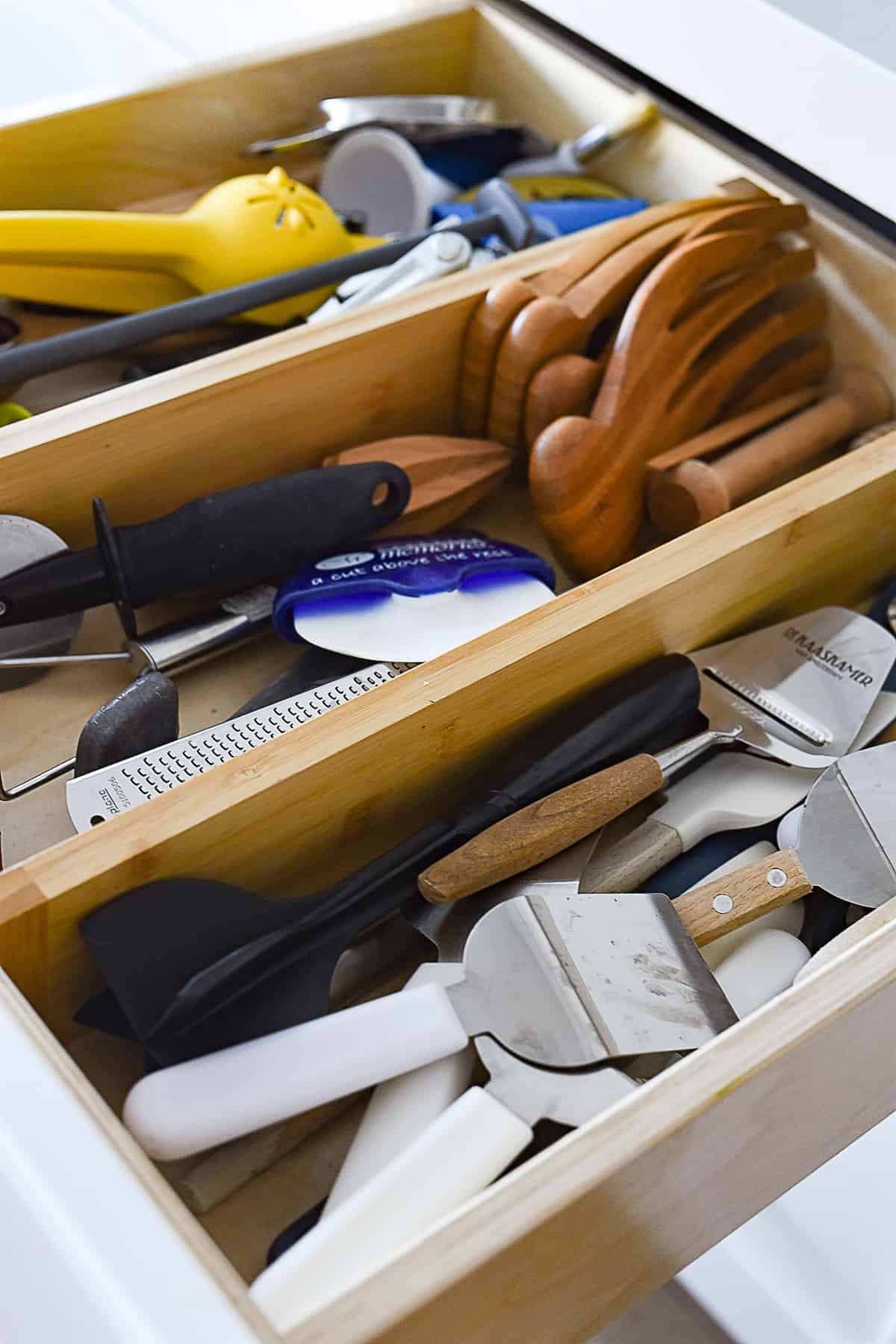 I also keep my dishes and silverware in that section of the kitchen as it is right across from the dishwasher which makes it easy to put everything and also across from the dining table.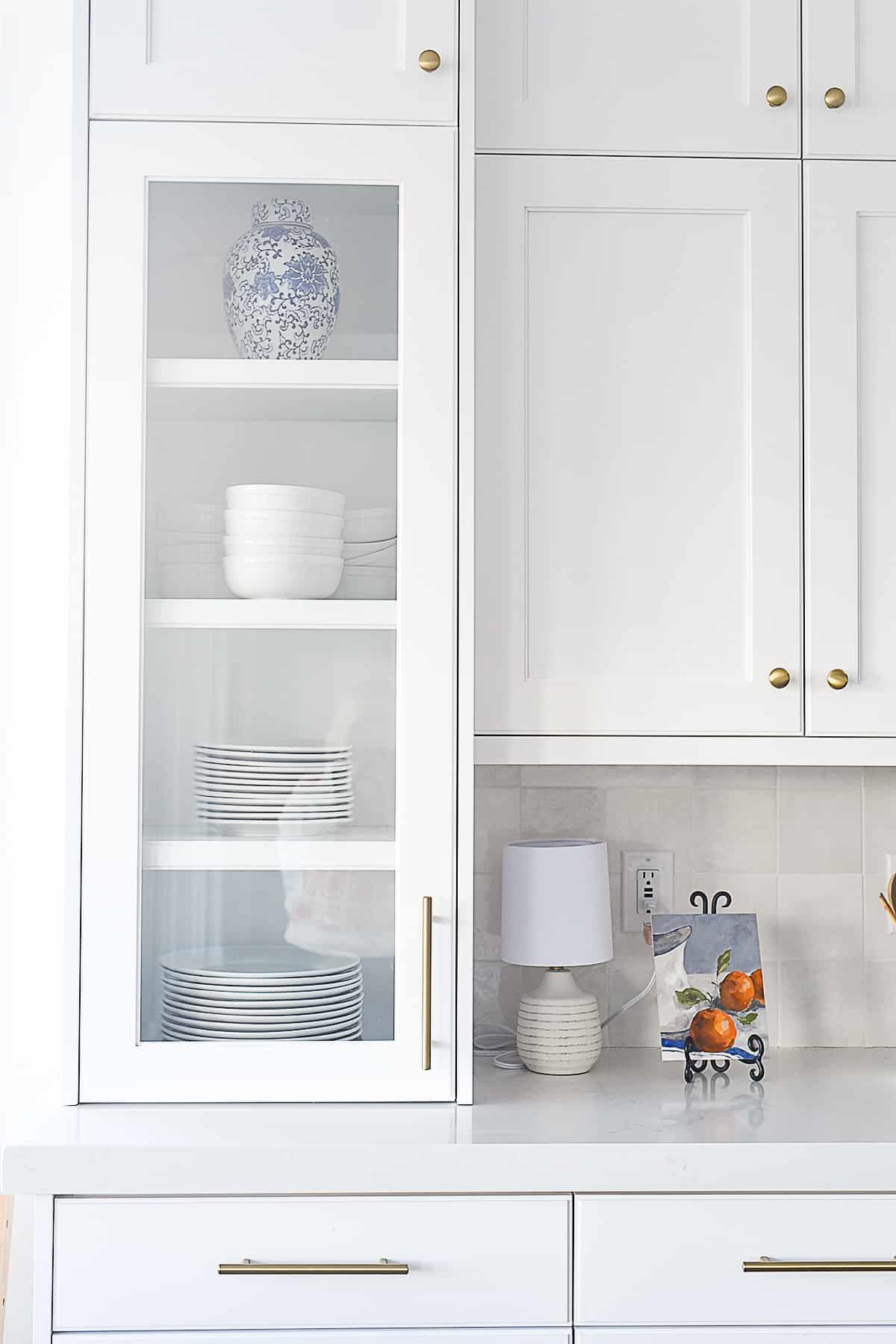 There is lots more to see including my grandbabies favorite drawer. If you want to see the complete kitchen tour, be sure and check out my You Tube video down below!
Leave me a comment if you have any questions!!