Create Your own Antrho Inspired Red and White Striped Tablecloth
I love stripes so when I was looking for ideas for a 4th of July table cloth, I knew there were red and white stripes in my future.  I have been in love with this striped tablecloth from Anthropologie since the first time I saw it, but it is no longer available to buy in the store.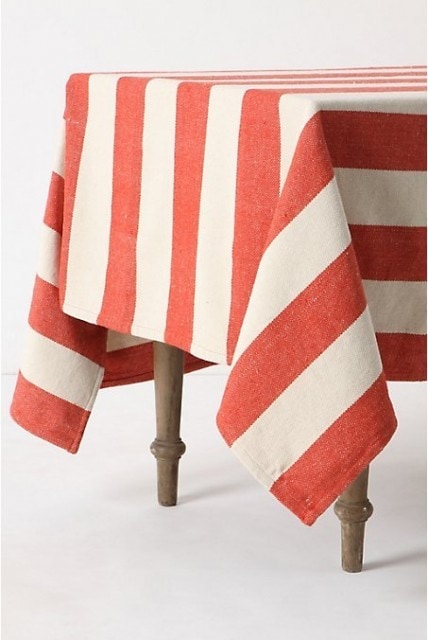 Even when it was, it was pricey.  So I thought I would try making one of my own!  I love a good crafting challenge.  Here is the version that I made with the help of my daughter.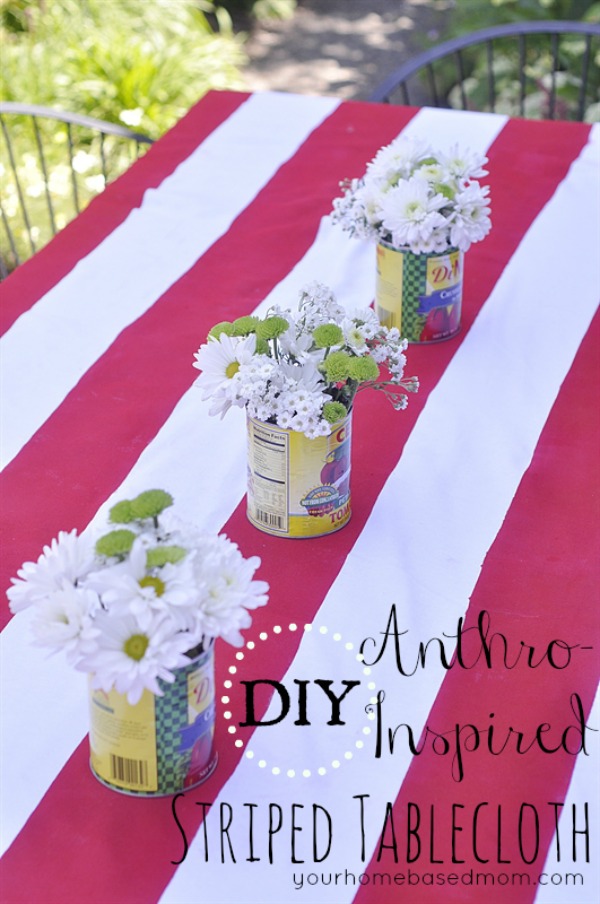 I purchased a white tablecloth from Target and then pre washed it.  I knew I was going to need a lot of red textile paint so I ordered it online from Dharma Trading Co.  I order 32 oz. of the True Red.
To create my stripes I used Frog Tape that I purchased at Home Depot.  It worked great and gave me a nice crisp line.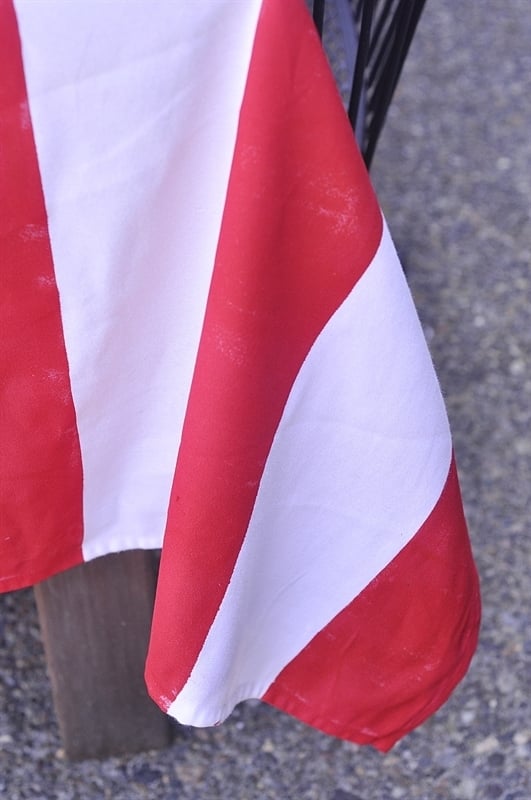 How to Paint a Striped Tablecloth
The most time consuming part of the project was taping off my stripes.  I decided I wanted 5 inch stripes. I chose 5 inches because the width of my tablecloth was evenly divided by 5 so my stripes would end up evenly.   It took me a few tries to figure out the math.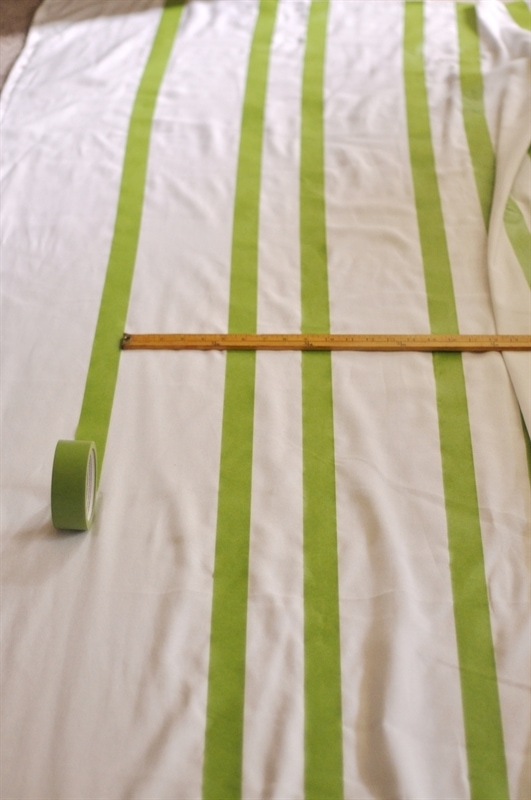 The red stripes measured 5 inches but the white strips were a bit different as I had to place the tape in the inside of the stripe, not the outside!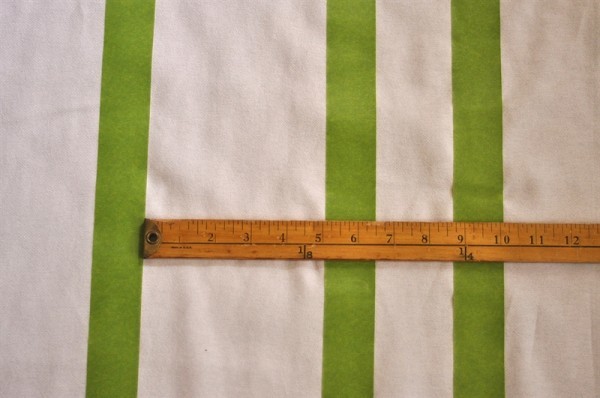 I lined up tables on my drive way and covered them with paper because the paint will come through the fabric.
I used a small foam roller to apply the paint.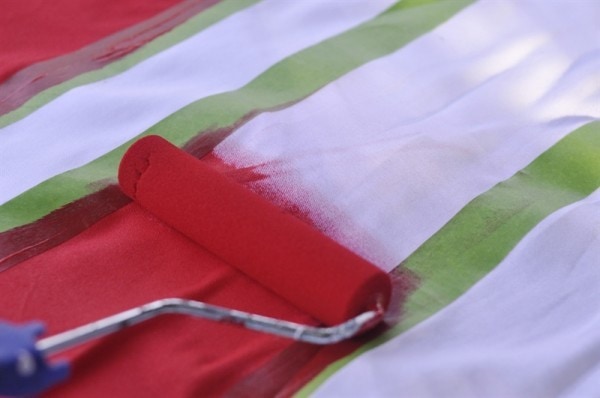 Keeping the paint in between the tape lines is the biggest challenge and I must admit there are a few times I went over the line a bit.  So if you are a perfectionist be sure and take your time!!  I just decided it added character to the tablecloth!  I enlisted a little help too and Tessa filled in some spots with a brush that I missed with the roller.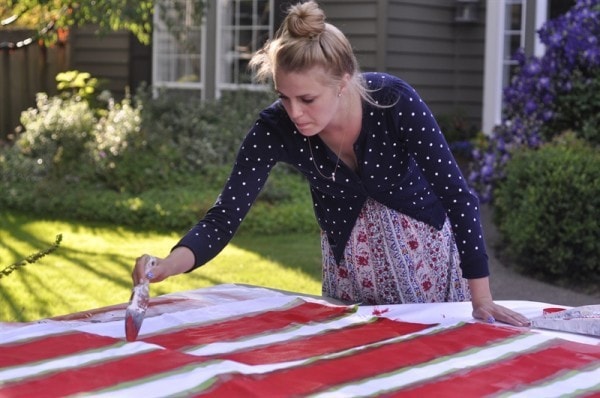 All in all though I loved how it turned out and it looks perfect on my patio table.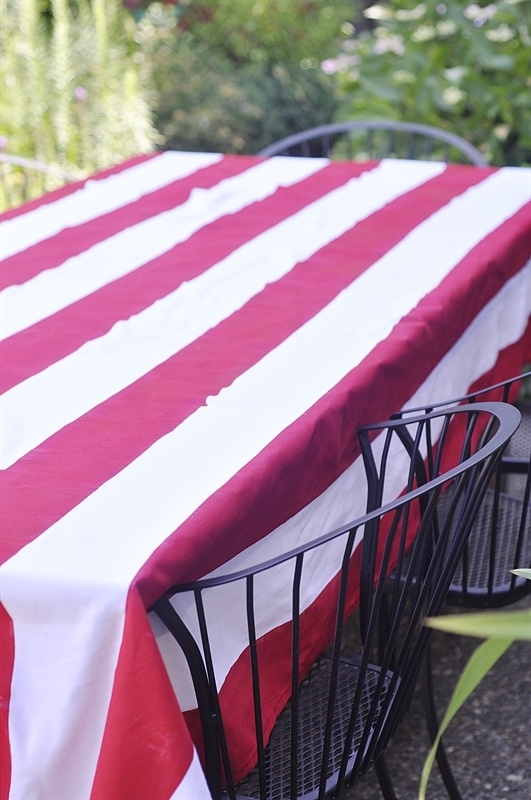 Fun, festive and ready for a party.  I think I need one in another color now.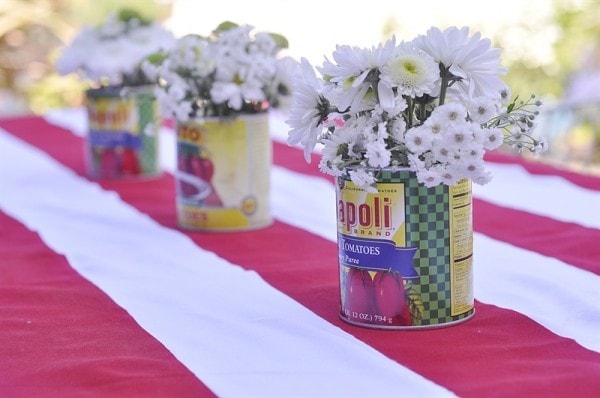 To add a little bit of quick decor I used some fun, empty tomato sauce cans I had in the recycling and some flowers form the garden.  Got to love a pretty can!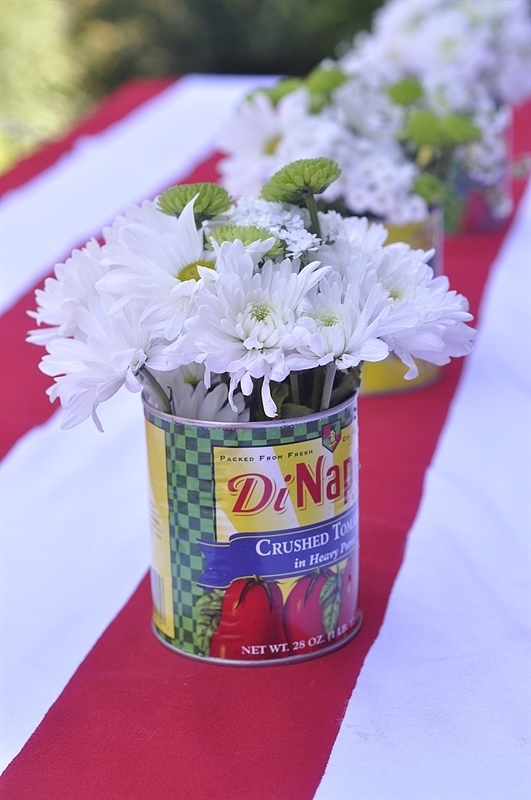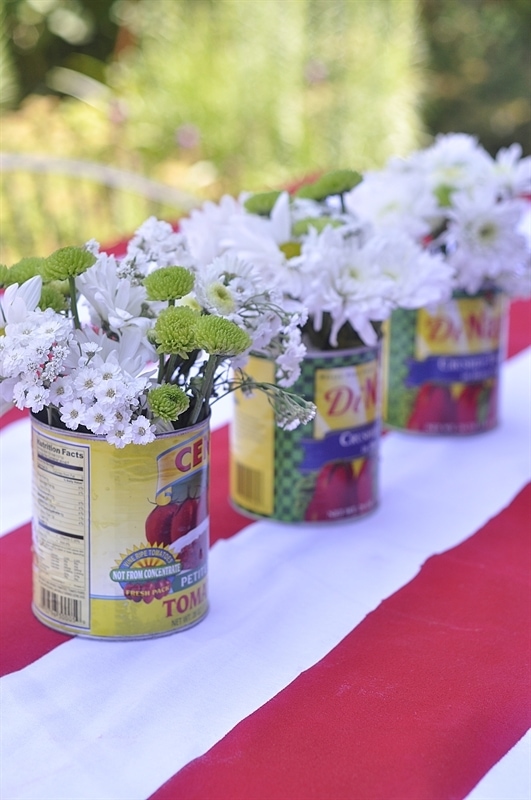 Ready for dinner!  For directions on how to heat set your fabric paint go here,