The first cookbook is now available!
College Cookbook is filled with college pantry suggestions, no recipe cooking idea plus over 50 recipes with 27 full color pictures all for just $10.50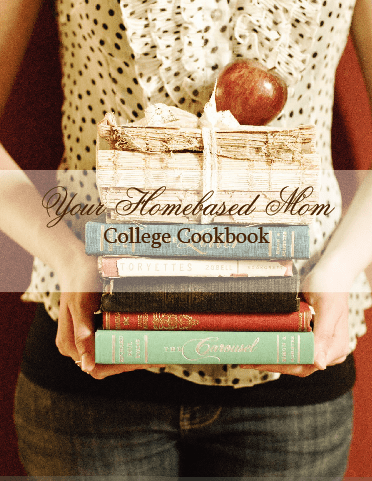 Purchase cookbook for $10.50 through PayPal (with or without a PayPal account).
Be sure to click the "Return to Leigh Anne Wilkes, Inc." button at the end of checkout so you will be taken to the link to download your ebook!
This is an ebook in pdf format so you will need Adobe Acrobat Reader to download the file.
Thank you so much for your support. The purchase of this cookbook allows you to download one copy of this cookbook for your own personal use. Be sure to pay for the number of copies you wish to print and give as gifts at PayPal checkout! I appreciate your honoring my copyright.
Stay Updated!
Need more recipes and creative ideas? Sign up and get a FREE copy of my ebook! Do you think your friends would love this too? Please share my blog with them. Thanks!