Are you ready to have a little fun with me today?
I have decided that life is short and that I need to have more fun.
Several months ago I saw a fun photo shoot that my photographer friend Tara B had done with her mom and sisters.  It was a 50's housewife photo shoot.  I loved it and when I knew I was going to be in Utah for a week I asked Tara if we couldn't do something like that.  Lucky for me Tara agreed and her mother lent us  her amazingly beautiful kitchen for the photo shoot.  I dressed up in my best 50's attire including a few of my vintage aprons and Tara and I had fun.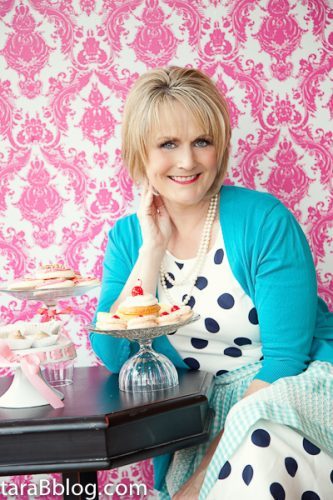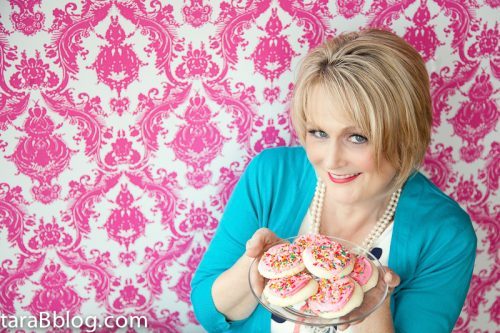 I must admit I was a little out of my comfort zone but that's what made it even more fun.  Crawling up on the kitchen island and posing with plates of treats felt a little strange but it sure was fun!  Tara has a great knack for making you feel comfortable in front of the camera and she just has fun with you.  And she is pretty talented with that camera too!!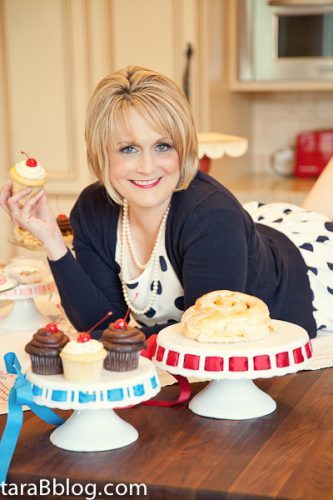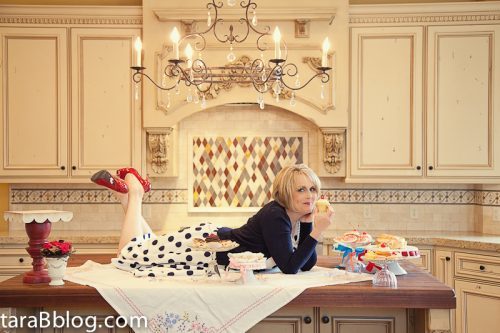 Be sure and check out the laundry room.  I think I could do laundry all day if I could do it in a laundry room as beautiful as this one!!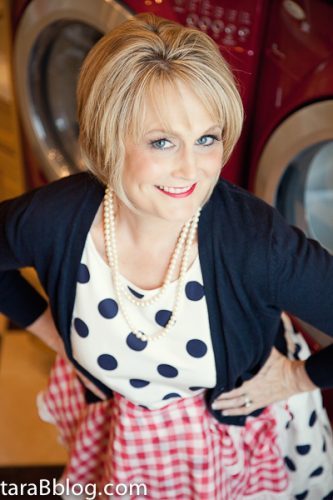 If you'd like to take a peek at some more of the pictures from our fun photo shoot visit Tara's blog.  If any of you Utah readers are looking for a great photographer I HIGHLY recommend Tara.  She also recently did these wonderful engagement pictures for my son Clark and his fiancee Jessica.
Thanks to Tara for making me look so good and having fun with me!!
Your Homebased Mom 50's Style!!!
A special thanks to my friend Jenn of Doll Cosmetics who did my makeup for me.  She's got lots of great makeup tutorials on her blog too.  Jenn is in the Saratoga Springs area and does makeup for brides, photo shoots and special events.  She even took a break from BYU Women's Conference and met me in the Wilkinson Center to do my makeup.  She also did Tessa's makeup for her high school Prom and Homecoming.  She's great!
Stay Updated!
Need more recipes and creative ideas? Sign up and get a FREE copy of my ebook! Do you think your friends would love this too? Please share my blog with them. Thanks!