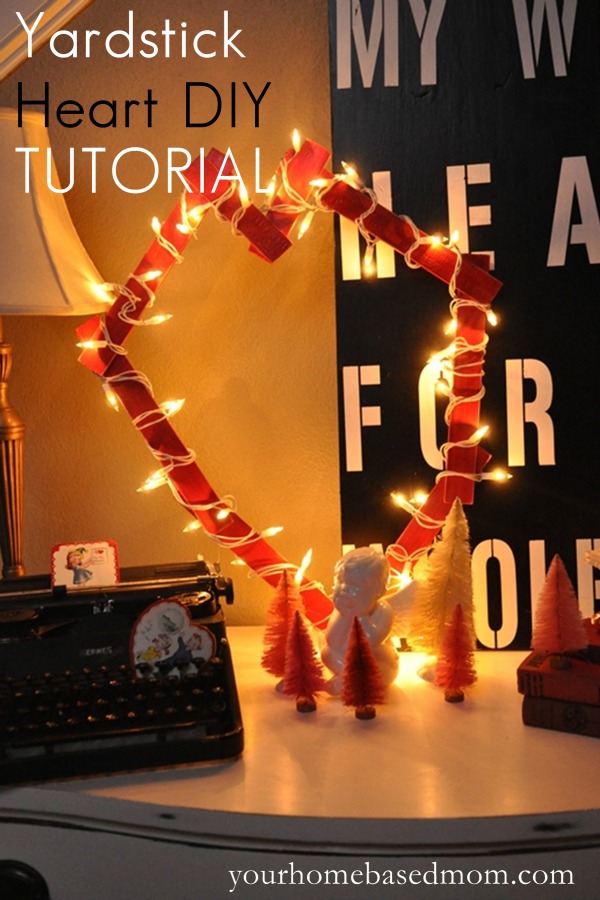 We went directly from Christmas into Valentine's Day at our house.  A few days after the Christmas came down the Valentine's went up.  My house always looks so naked after the Christmas comes down that I can't handle it so I have to put up the Valentine's Decor.
I've had fun the last few weeks tweaking it a bit and adding a few new fun things.  During the holidays I found these fun stars made out of yardsticks on Pinterest and I made a couple for our church Christmas party.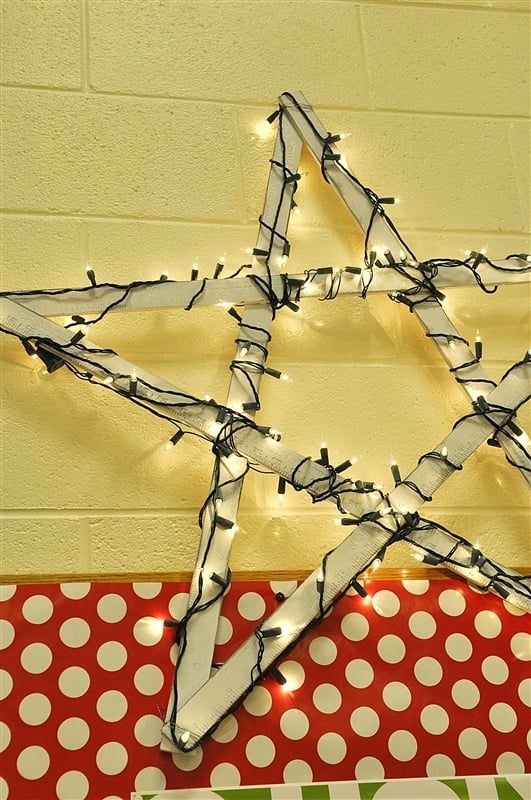 A few days ago as my husband and I were strolling through  Home Depot (that is what empty nesters do)  I walked by t he yardsticks in the paint department and thought – if I could make a star why not a heart!  So I picked up 3 more yardsticks at 68 cents a piece!  I had red spray paint at home so I was good to go.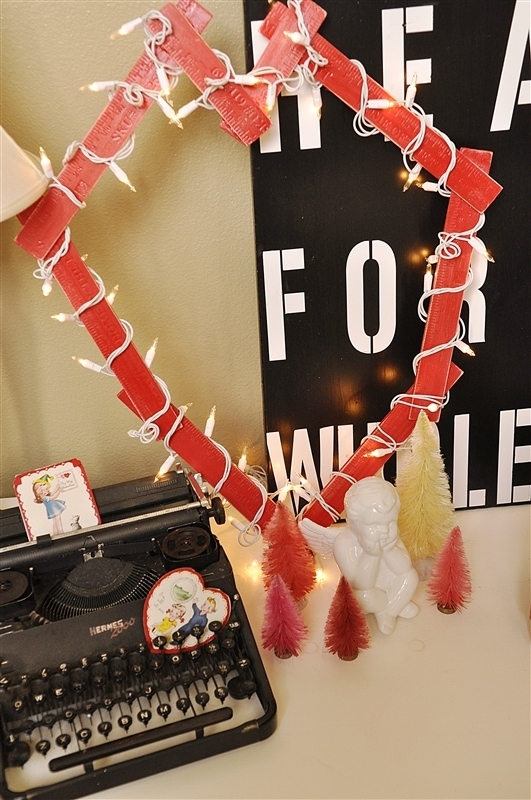 Yardstick Heart DIY Tutorial
I had Jim cut the 3 yardsticks into 8 pieces. Six pieces that are 12 inch long and two pieces that are 6 inches long.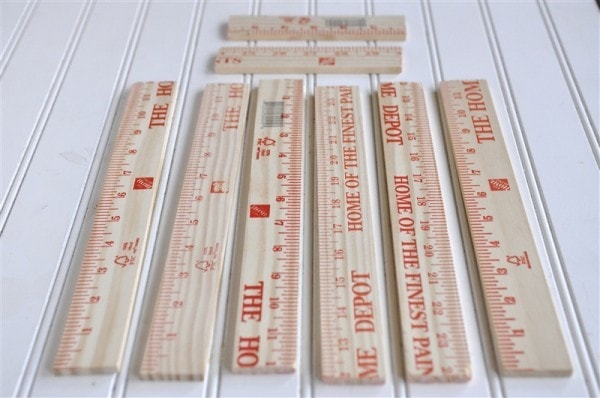 I then spray painted then red.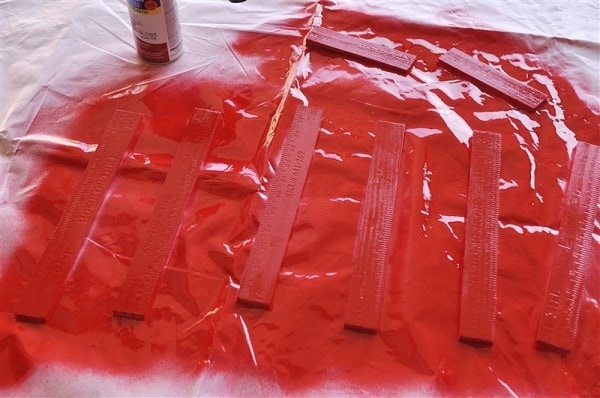 Then play around with the shape and get it just the way you like it.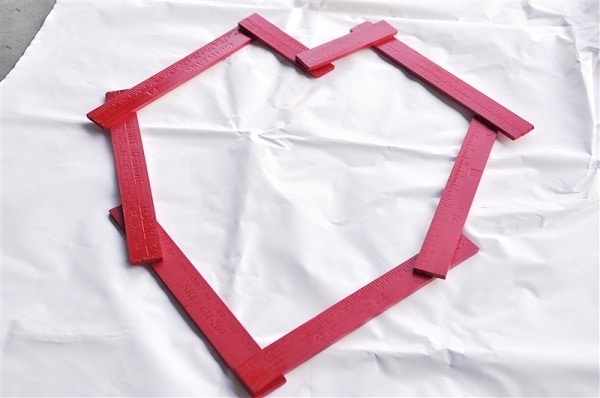 Then use hot glue to glue the pieces together.  If you want a more distressed look you can sand the pieces.  I suggest doing it before you glue it together rather than after.  I did it after and ended up having to reglue some of the pieces.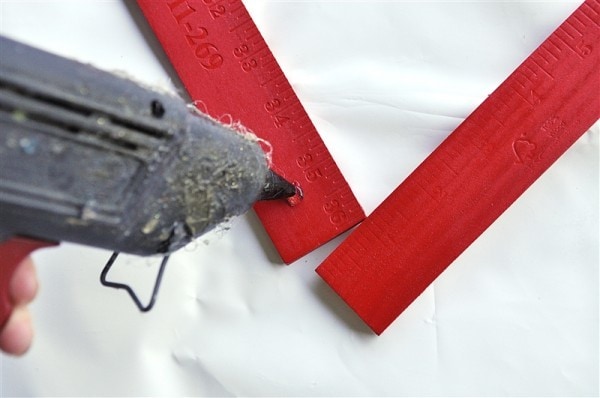 I then wrapped the heart with white lights.  All my lights were packed away with the Christmas stuff in the attic so I bought a 50 strand of lights at Joanne's.  They have them in the bridal section.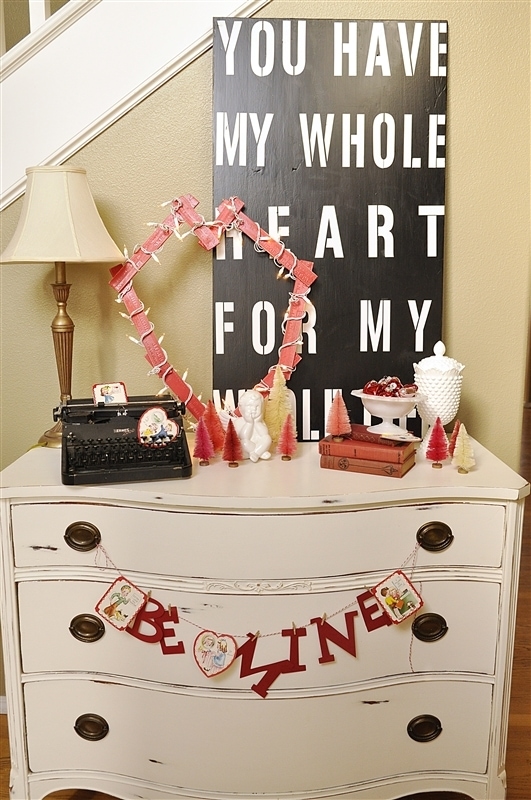 I especially like how it looks at night.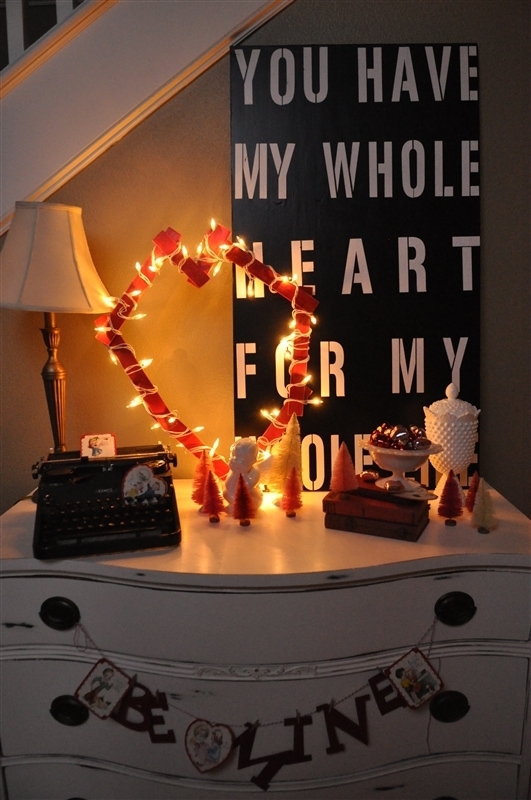 The lights are definitely optional and it looks great without them too.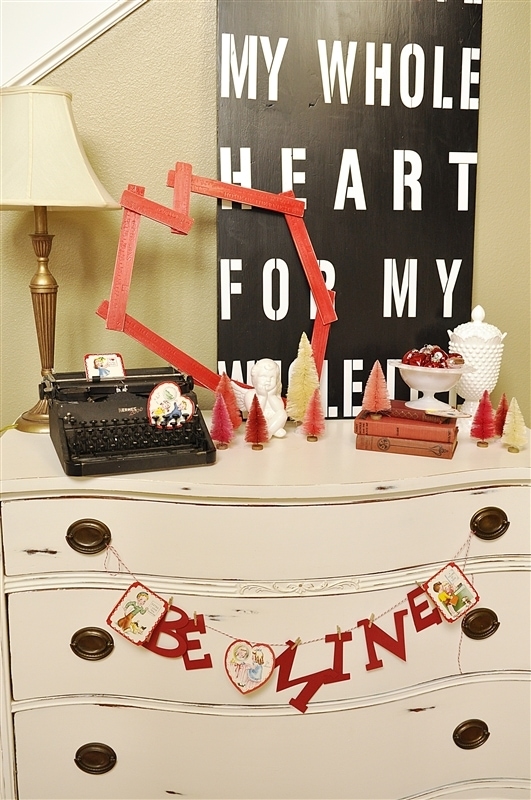 Which way do you prefer?  With or without lights?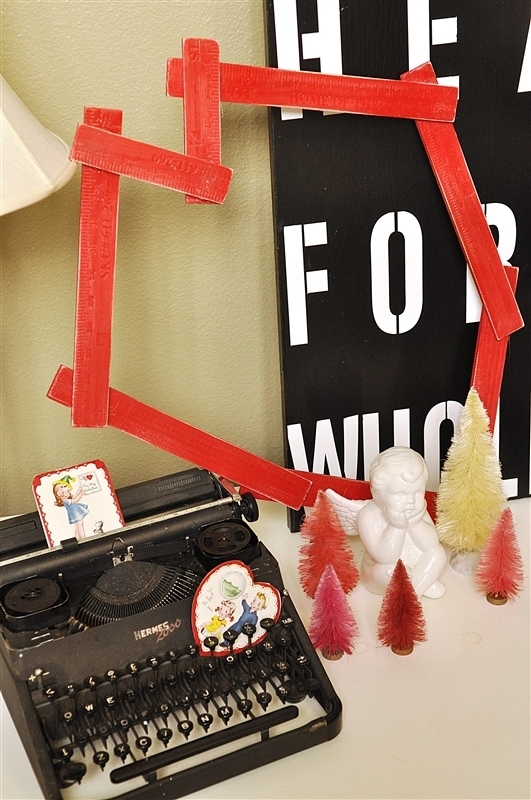 I can't quite decide!  What's your vote?  Leave me a comment and let me know.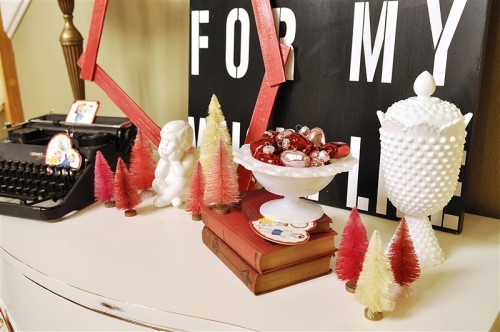 I think my father in laws old vintage typewriter has taken up permanent residence in my front entry.
I added a few vintage red books along with a few pieces of my milk glass collection.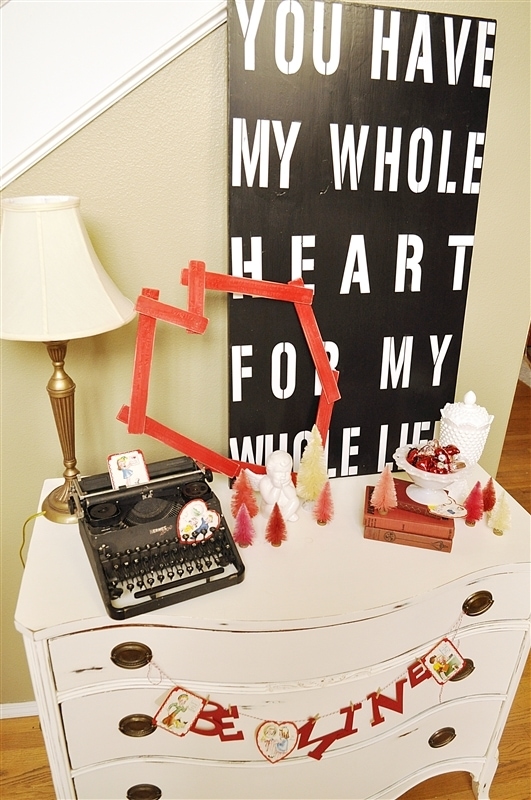 The piece of subway art I had done for the Wedding Carnival was a perfect addition to the Valentine Decor.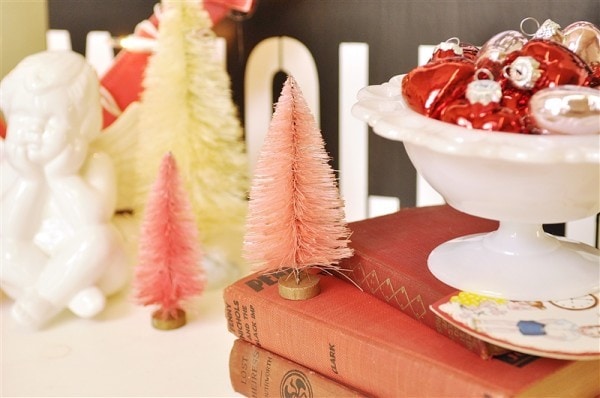 My love affair with bottle brush trees continues.  I made some Valentine trees by bleaching and dying them.  I'll have a tutorial on how I did that tomorrow.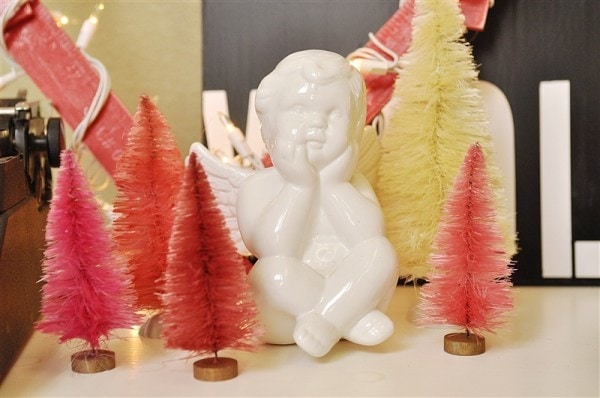 I love the little banner I hung along the front of the dresser.  I used some vintage Valentine's I purchased off of eBay last year along with some letters I cut out on my Silhouette Cameo machine.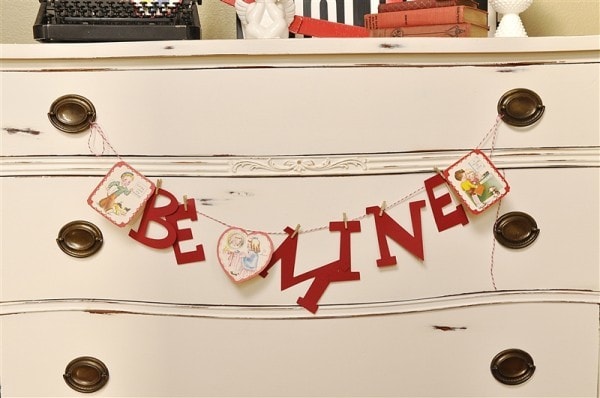 I have a touch of Valentine's in my family room too.  I had various letters from different projects left over and my red berry wreath worked perfect for the O of LOVE.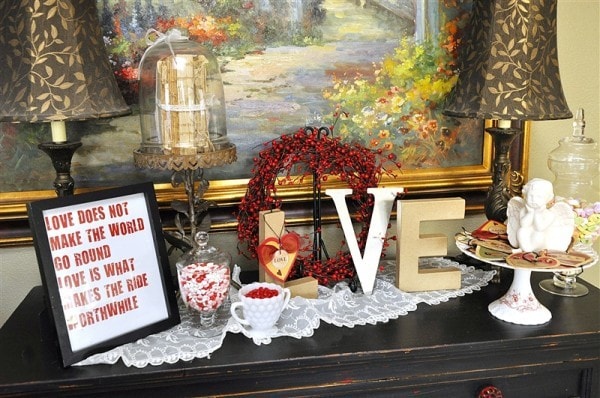 I love filling different size jars with holiday candy for quick and easy holiday decor!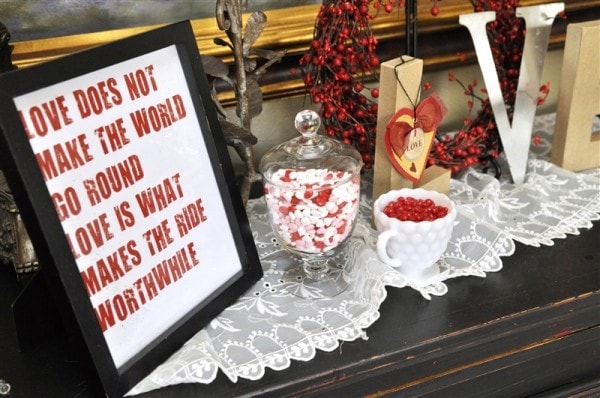 The Valentine printable was on my blog last year and is available here.  My little cupid from Goodwill loves sitting on a cake stand surrounded by love sentiments!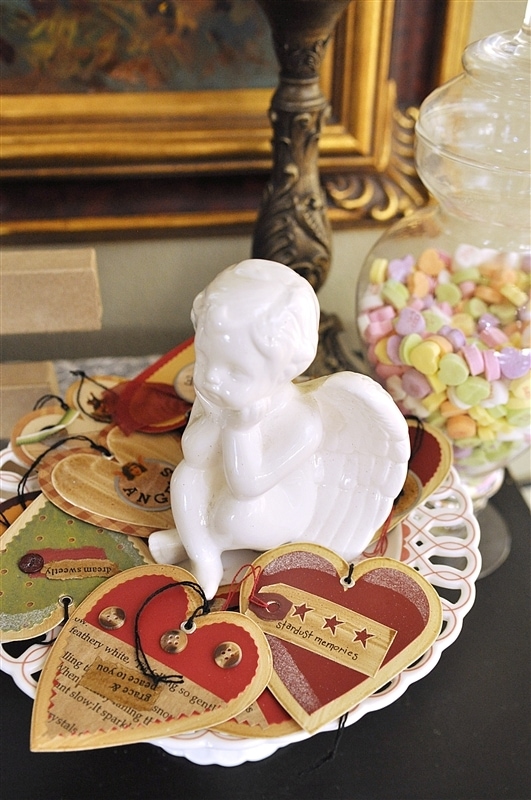 Be sure and cast your vote in the comments – with or without lights!??