Happy New Year everyone! I'm glad to be back here sharing another printable with you. Yesterday Leigh Anne shared her word(s) with you: His will. She asked me to create a printable with a quote to coordinate with her words. I love the quote she sent over. It's simple and profound.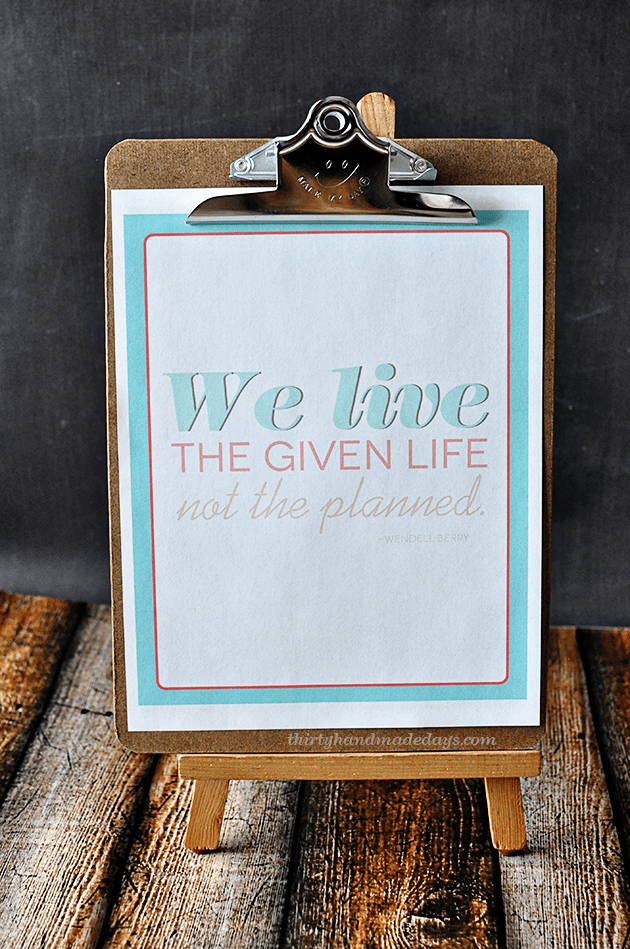 Isn't it lovely?  Many times in my life I've been reminded that while it's great to have goals, sometimes things just don't go as planned.   There are times that they are way better than we could've planned and other times they are just plain hard!
I created four versions of this quote with different colors: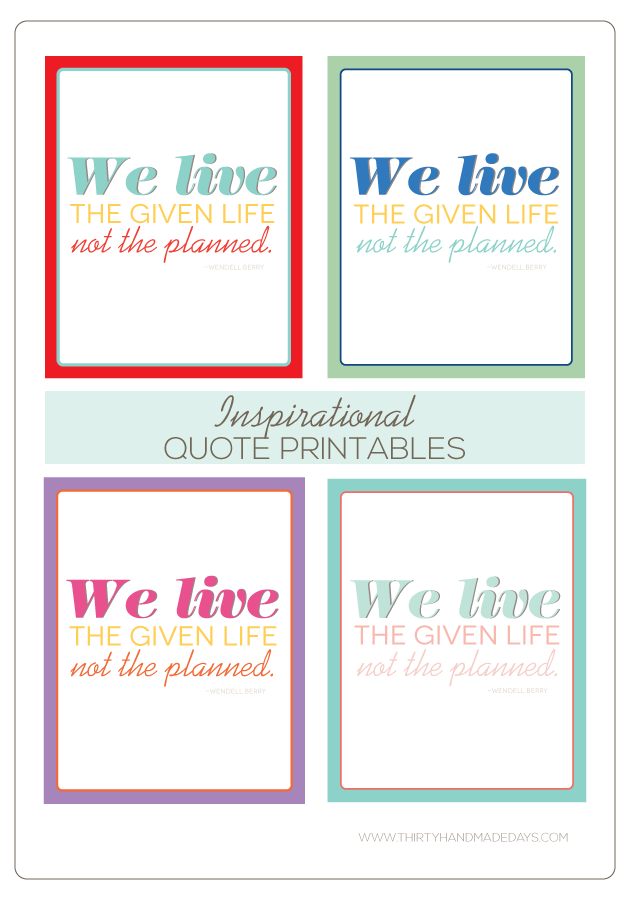 Download this 8×10 printable quote pack.  For personal use only.  Thanks!
To print: download and select which page you want.  Every printer is different so make sure to follow your printers directions.  On mine, all I do is select page 1 of 1 or 2 of 2 or current page.
I've shared some other inspirational quotes with you over the past few months: for Christmas, Thanksgiving and other inspirational quotes. What other kinds of printables would you like to see?
On 30days I shared a New Year's  printable that has a spot for your word for the year: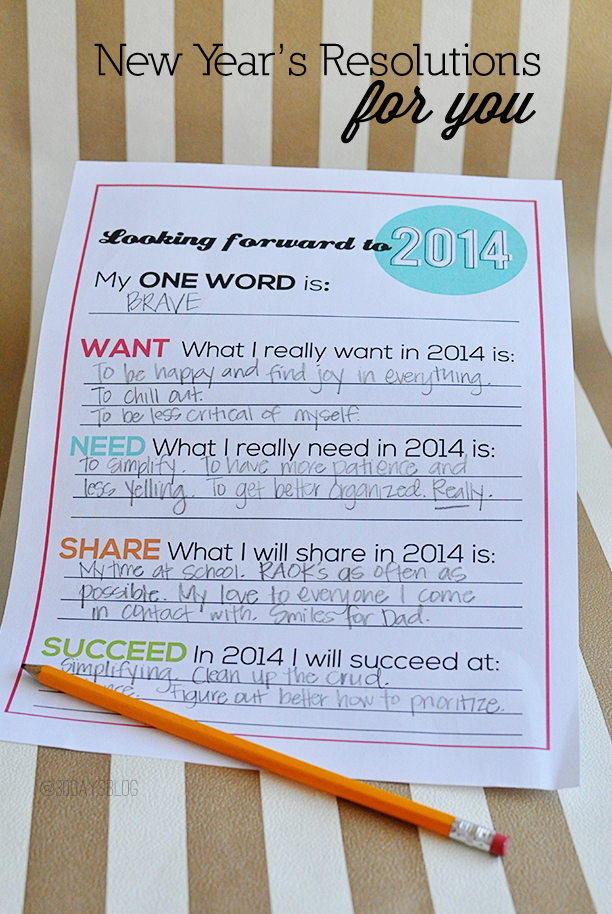 My word for 2014 is BRAVE.  After a rough 2013, I'm ready to tackle this new year and be brave!
Make sure to check out my other printables, recipes and lots of gift ideas over at Thirty Handmade Days!

You can catch me on Pinterest, Facebook, Instagram, Twitter & Google+ too.